"I'm a true believer of tasteful comfort,"
says Chamari when asked what her signature style would be.
"No one ever said that comfort has to be boring right? I usually like wearing comfy loose clothes paired with a nice handbag to give it that

effortless

chic look."
This week we explore her tasteful comfort.
High wasted white linen pants paired with a blue crop top and styled with Chanel loafers and Chanel blue boy bag. Blue and white give me all the mornings feels.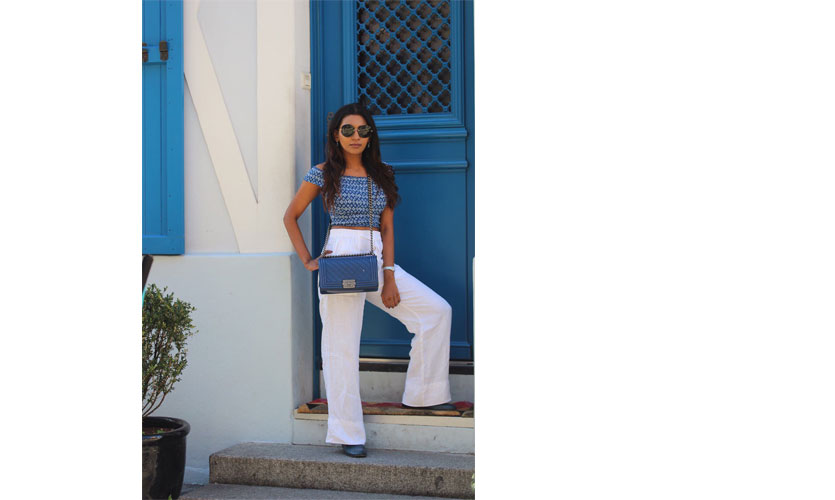 Taking shirt and pants to another level as my job doesn't require conventional work attire. So, I wore this outfit on a sunny day. This picture was taken during a shoot before work. (no I don't always have a camera around my neck and push luggage).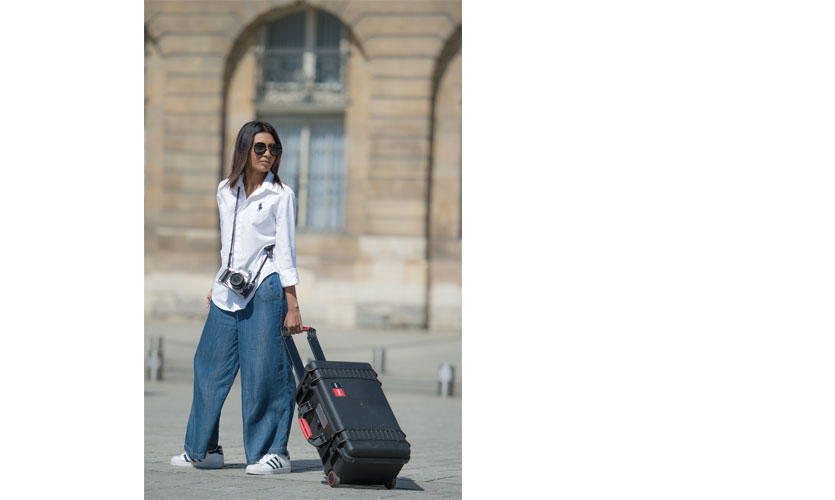 For me call for that additional 45 minutes dolling up. I paired this Zara Asymmetric poplin top with Guess black pants, with some bright red lipstick to add some colour to my monochrome look. Chanel pearls and the classic double flap bag helped complete the look.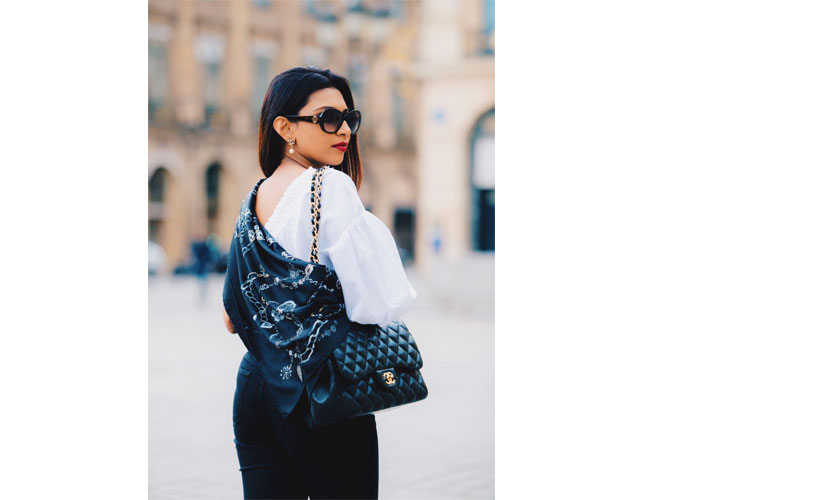 Red crop top from ASOS marries well with black silk pants paired with my favourite red soles, making a quick night out outfit. And honestly, you can't really go wrong with black and red now
can
you?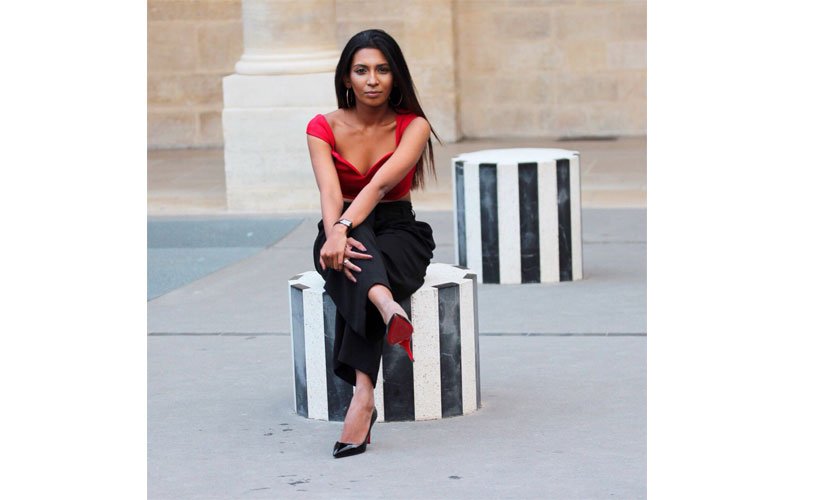 This Harlow and Vivienne multi-purpose dress can be worn both as a beach dress and a cocktail dress. I particularly like the way it sits on my body. (You can barely feel it as it's super lightweight) and thanks to the bold print, it doesn't really need any accessorising.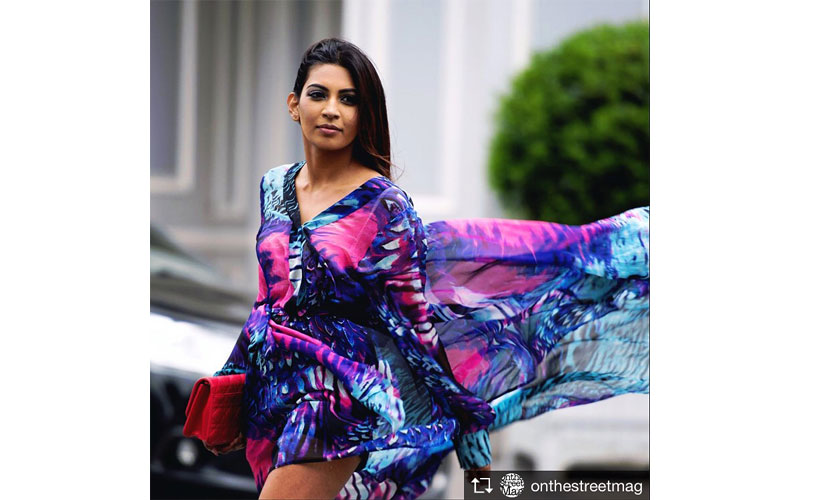 Style Role Model: Hmmm, Honestly, I don't have one specific style role model per se. But I do love Caroline de Maigret's
effortless
chic style. She just makes the plainest clothes look super chic.
Favourite Colours to Pair: White and blue and Black on Black are some of my favourites. But it really depends on the season. In Summer, I pair most colours with white and as for winter, it sure calls for black on black or even nude on black.
Go To Outfit: Definitely trainer, tracks and extra-large t-shirts I've stolen from my fiancé (honestly they're super comfy) and hair tied up in a high pony or a bun (depending on how tamed my mane is) and of course never without a friendly pair of shades.
A statement handbag

Shades (more the merrier)

Black pants

Nude heels

LBD and some pearls (as cliché as it sounds)
Winged liner and nude matt lippies are my current favourites. But honestly, it depends on the occasion and mood I'd say. (I do like playing around with glitter eyeshadow and eccentric colour lippies during the festive season). I personally feel like makeup is all about how it suits you, how you pull it off and how confident you feel wearing it. So, playing with colours or staying neutral is really a personal choice.
Too skimpy separates - One mustn't always feel the need to show too much skin to look good. I strongly believe in a perfect balance. If the top is short, you pair it with a less skimpy bottom and vice versa.
Style Tip: "Accessorise" (by no means do I say go overboard) but I feel that a statement necklace, a small brooch, some pearls or even simple hoops can make your daily attire look chicer and stand out. As someone who never finds enough time to go home to change after work before events/dinners I just carry around my large hoops, a brooch and a scarf that I use both as a necktie and a hair tie.