A personal journey managing her sensitive and problematic skin inspired Kisalka De Silva to launch her very own boutique skin care venture and brand; Tathya. After years of experimenting with off the shelf products promising quick fixes using synthetic ingredients, she found that what finally worked for her were some simple and unassuming homemade face packs using the simplest of ingredients.
Building on this success she started creating masks, scrubs and sprays which use completely natural, organic and plant-based ingredients as active agents, fragrances, bases, pigments and textures. Tāthya is Kisalka's mission at sharing tried, tested and reliable remedies with those who believe that using honest ingredients on the skin is the only sustainable and long term strategy to achieving good skin health and appearance.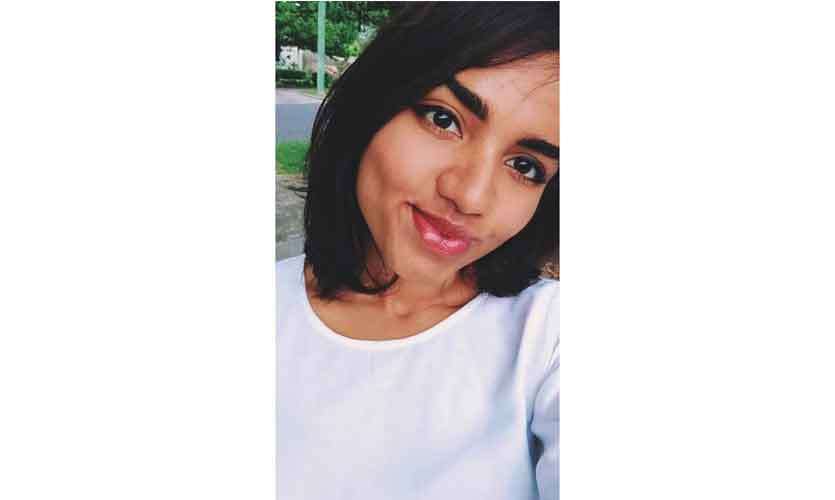 What is the philosophy behind the brand Tāthya?
Tāthya (pronounced tah-thya) is derived from the ancient Sanskrit term which means "truth" and hence, this is a brand and product portfolio based entirely on true, honest ingredients.
The concept around Tāthya is 'living your truth'; it's being able to love your skin and live the best life you possibly can. We encourage our customers to focus on health and wellness both mentally and physically. It is about embracing all aspects of life as much as it is about pampering skin.

What prompted you to start your own skincare range?
Right now, Tathya is a brand catering to problematic skin, a true problem affecting millions around the world. More specifically for oily and acne prone sensitive skin suffering from dark spots and blemishes as well as dry and dull skin. These are conditions which are very common in Sri Lanka.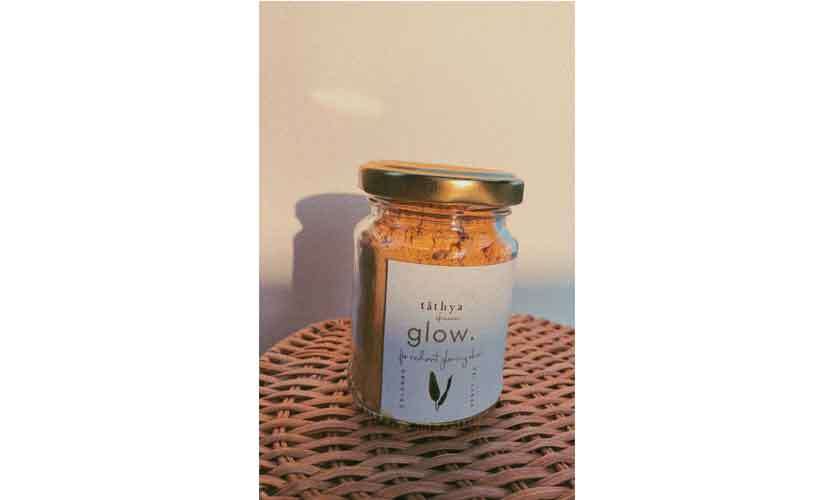 Skincare has always been a persistent problem for me due to my sensitive skin. Most personal care products available today contain harmful chemicals which cause a great deal of harm, especially to sensitive skin. I have been to countless dermatologists and spent mini fortunes on skincare by popular brands but all it did was exacerbate my skin conditions.
It was during the time I was studying abroad in Melbourne that I noticed that during my trips back home to Sri Lanka, my skin would react badly to the change in climate and the humidity in Sri Lanka.
Having found no solution in mass-produced skincare brands, my mother would put together face and body masks for me using turmeric, sandalwood, lime juice and other natural powders mixed in curd. She had a basic idea about face masks owing to her frequent trips to India. These treatments did wonders for my irritated skin and the results were instantaneous and long-lasting.
How have you harnessed the benefits of natural ingredients in Tathya Products?
Tāthya range includes 3 face masks. "Glow", is a face mask which is the best seller in the range, and it uses turmeric, gram flour, sandalwood among other ingredients. It is proven to be very effective in reducing dark spots and pigmentation. It also instantly brightens dull skin and is an antioxidant powerhouse and results can be seen from the first few uses.
The face mask named "Clarity" contains turmeric, organic cinnamon, organic nutmeg and neem, bound together with bee's honey and is suitable to address acne and acne scars. The third mask which is named "Striking" uses two types of exotic sandalwood, turmeric and venivel and is aimed at rejuvenating dull skin.
Tathya range includes two body scrubs as well. The first called "coffee lover" contains organic coffee, cold-pressed coconut oil, vitamin e, cinnamon. The body scrub "super foodie " is an antioxidant-rich formula which includes extracts of the miracle plant moringa, tea tree oil, aloe vera and olive oil. These skin nourishing ingredients repair damaged skin combats premature ageing and calms redness and inflammation.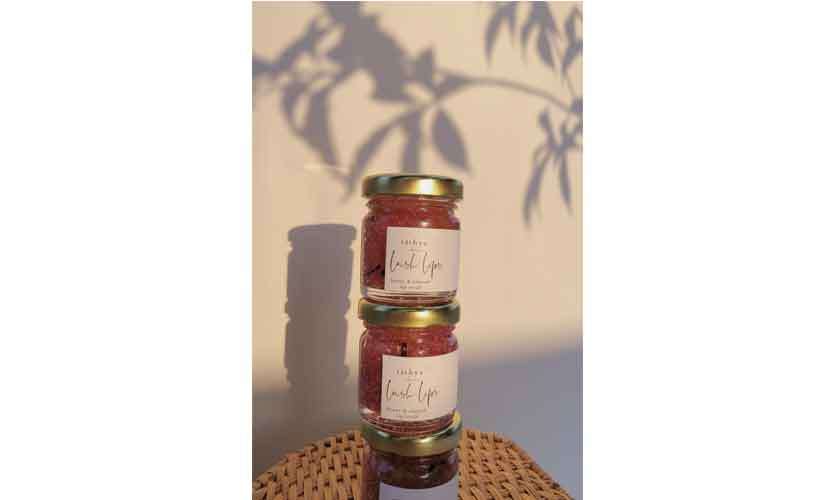 Tāthya "Lush lips" lip scrub includes natural hibiscus for gorgeous pink colour and sugar, coconut oil and almond oil for exfoliating and moisturizing action. There is also a Rose and Hibiscus face mist and a mosquito repellent in the Tāthya range which are customer favourites.

Why choose organic and natural ingredients for skin?
Your skin is the body's largest organ and the one that is most exposed and visible. It represents the individual and affects a person's self-esteem and confidence.
Your skin absorbs almost everything you put into it, right into your bloodstream, so you have to be mindful of what you choose to feed it. When you choose to feed it toxic chemicals, you're interrupting your skin's ability to defend its self against harmful toxins, potentially deterring your health and disrupting your hormones.

What is the message you have for those who are skeptical of the effectiveness and safety of using a relatively new boutique brand such as Tāthya?
Being a small boutique brand operating in a very large skin care market gives us many competitive advantages. We are much more flexible and able to understand and relate to our consumers better. Constructive feedback is something we truly value and we have learnt a lot from our customers, be it about creating easier application methods for the masks or creating travel sizes for each of the products for convenience.
Safety is also one of our biggest concerns. We have recently recruited a reliable and experienced Ayurvedic Doctor and formulator to assist with the creation of safer and more efficient products. Each product undergoes rigorous testing in order to ensure its efficacy and safety.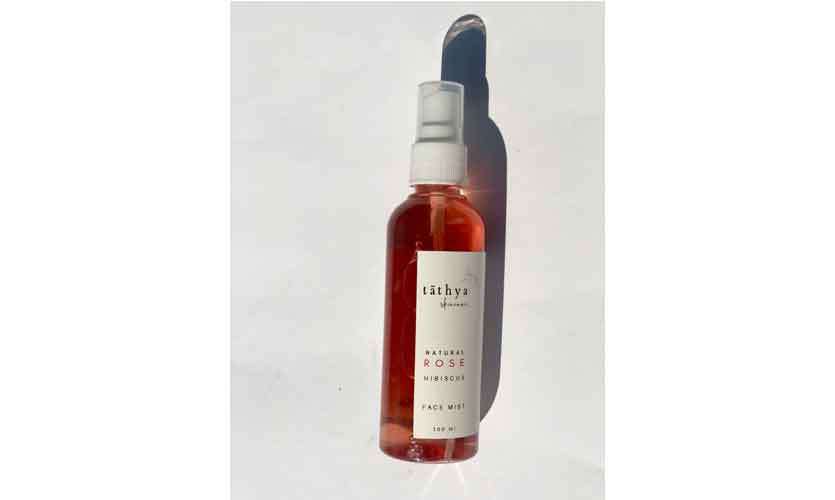 What does the future hold for the brand?
Currently, we are working on battling folliculitis and ingrown hairs on legs which is a widespread problem across the world, and something I suffer from, personally.
We are also interested in developing clay masks to battle excessive oil, effective cleansers for acne and cooling toners to beat the Sri Lankan heat. I certainly have big goals for Tāthya and hope to take Tāthya Skincare to the global level in 2019.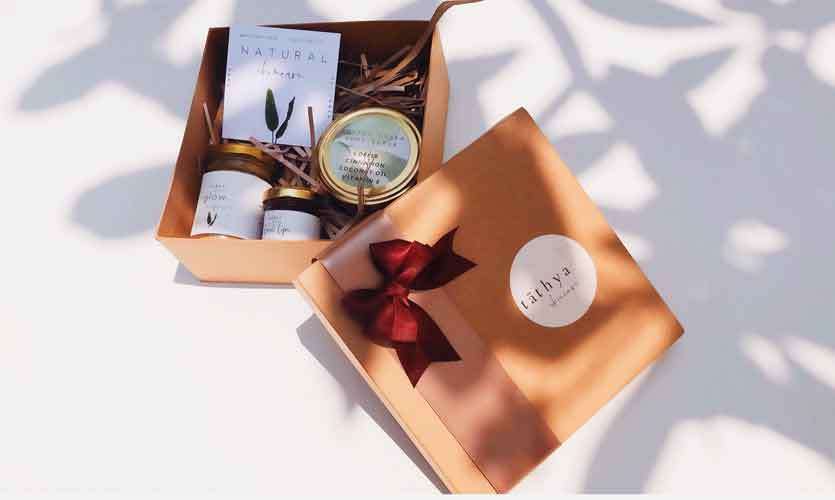 Where does Tathya retail at the moment?
The bulk of our orders come through Instagram and cash on delivery is available island-wide for customer convenience. For those who wish to take a closer look before purchase Tathya products, they are available at The Design Collective Store in Stratford Avenue, the Grind Café at 505/1 Union Pl, Colombo 00200, Layl by Lamya at 36 Ananda Coomaraswamy Mawatha, Colombo 00700, Ripe at 40, Flower Road and the luxury boutique hotel Abode in Ahangama.