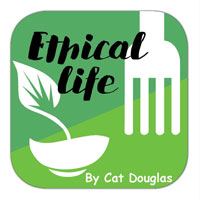 This week I'm here to show some of the vegetarian and vegan products on the market in Sri Lanka. These are all products you can buy in the supermarket or speciality stores.
Soyfresh Soya Milk (chocolate flavour)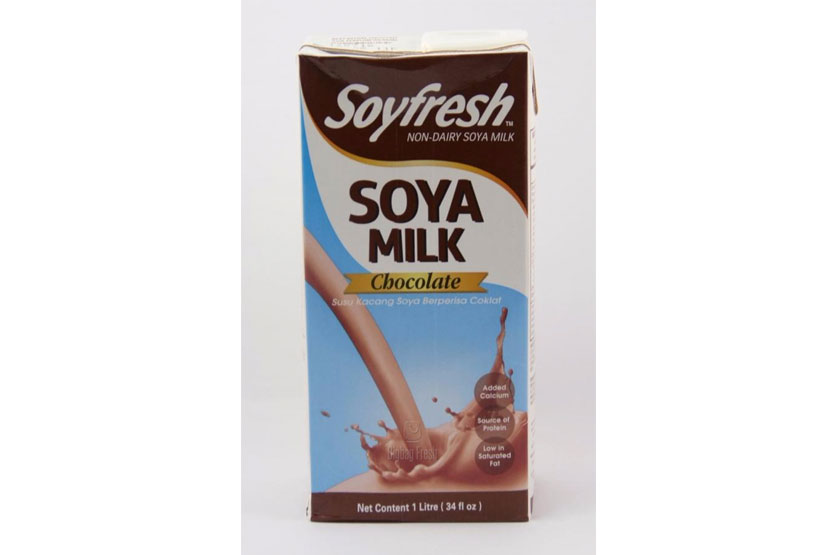 This is available at Arpico and most Keells supermarkets. Made from soya milk, this drink is the absolute best because it doesn't have a strange aftertaste as many soya drinks can sometimes have. It's the perfect drink to either have on its own or to blend up with some chocolate ice cream to make a thick shake.
Larich Vegetarian Coconut Sambol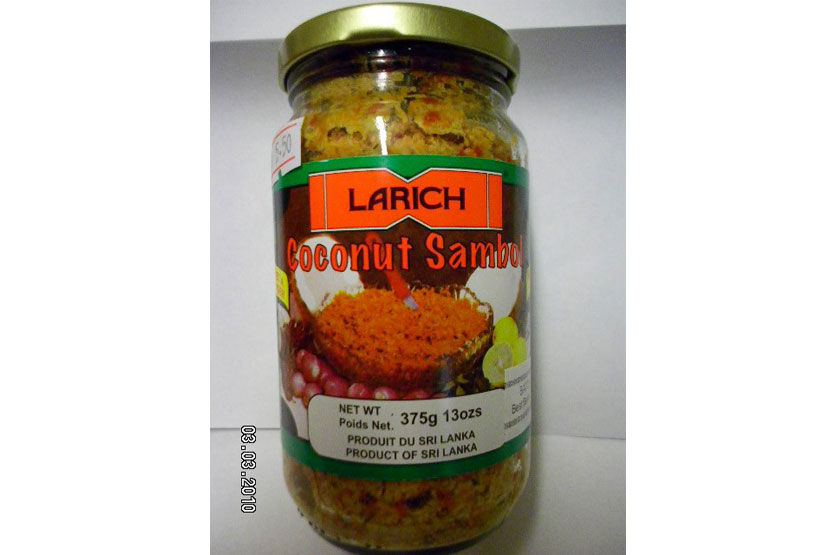 Available at The Good Market shop. For those of us that don't have the time or energy to grate coconut to make pol sambol – here is your answer. Ready to eat straight out of the jar or added to curry or hoppers. Although it tastes a little different to a freshly made batch, it's perfect to have on hand or take to travelling with you so you always have a steady supply of chilli goodness. It doesn't contain any preservative which is great; you do need to refrigerate it after opening though.
Thambili
Available from all supermarkets and on the street. Sri Lankans are lucky to have an abundance of thambili (or king coconut). Known as the "fluid of life", this humble little beverage is packed with electrolytes, potassium, chloride and calcium, as well as a whole life of vitamins. They also contain cytokinins which some researchers believe have an anti-aging effect and also potential cancer fighting properties. Thambili is also great for those that suffer with urinary tract or kidney infections as it's a diuretic, which can help cleanse your system of any nasty toxins. It's basically one of nature's most perfect foods.
Rancrisp Cassava Chips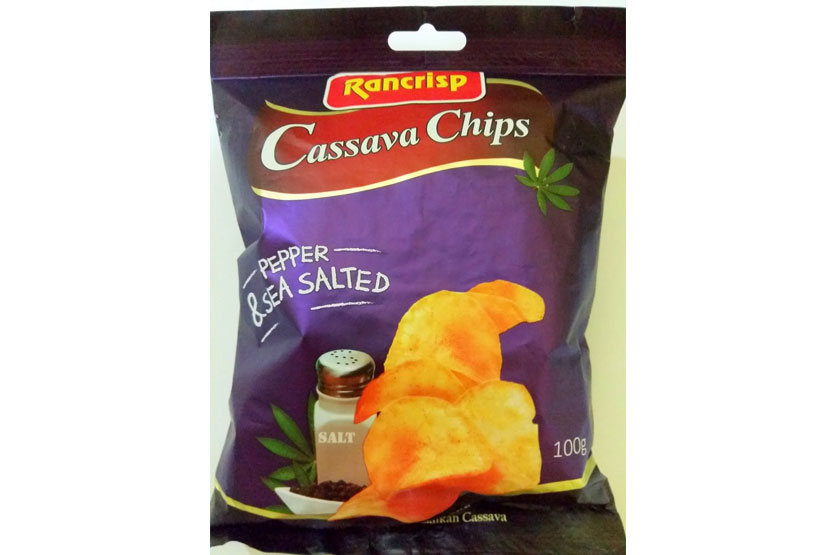 Available at all supermarkets. These crunchy little morsels are the perfect snack naughty stack. One of my favourite things about cassava chips is how crunchy they are, once you start you can't stop! I also like to put these chips into a sandwich with some tomato sauce (weird, I know but it comes from years of living in England), and it's actually really tasty.
Helinta Eco Natural Face Scrubs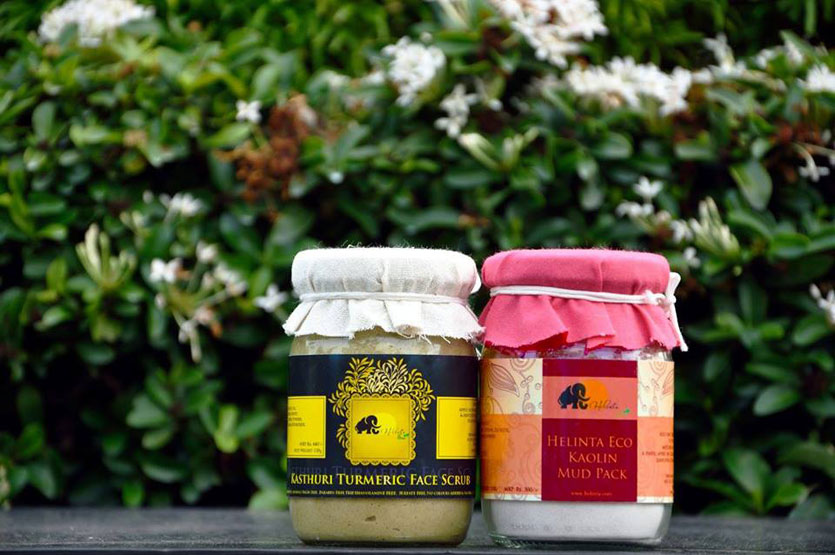 Available from The Good Market shop. It's really hard in Sri Lanka to find cruelty-free beauty products. These two face marks, the turmeric and the kanolin mud don't include any animal ingredients and none of the ingredients are tested on animals, as they are all natural. The packaging is also biodegradable which is a change from all the beauty products that usually come in a thick plastic. Perfect for a girls' night out if you want to refresh your skin!