Contouring, highlighters and lip kits have been taking the world by storm and every girl's dream is to get that winged look to perfection.
Life Online brings into the spotlight – Chantelle Phyllis Rodrigues or better known by her Instagram name - @glamourgasm.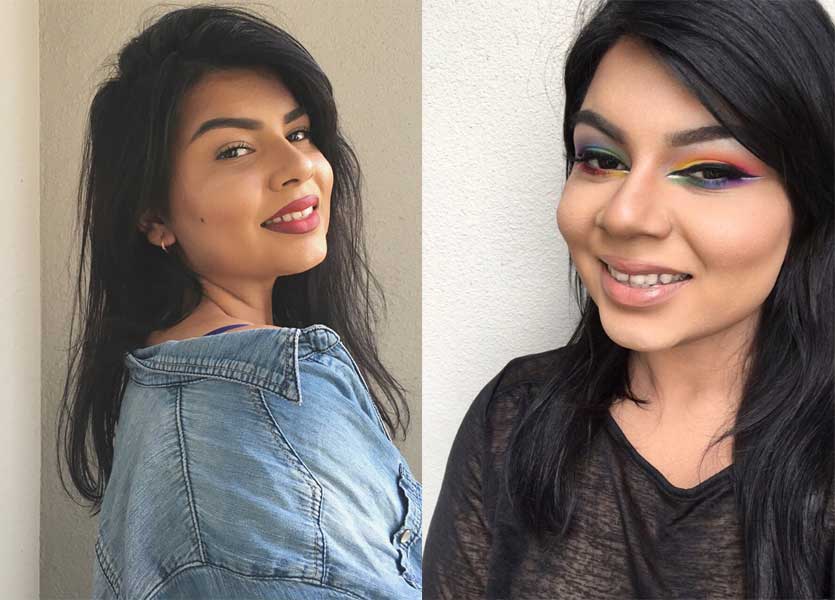 Chantelle is a Pakistani who is currently studying at the AOD design campus following a degree in fashion designing. Apart from her killer looks, and the flawless attempts at makeup, she also loves to engage in body art and has done exceedingly satisfying Halloween inspired ones that'll blow your mind!
She's also a foodie, someone who dresses to mood and loves bonding with her mates!
---
Why did you choose this profession?

Art was always my thing; makeup was just another take on it. It is almost like drawing or painting and going crazy with it, but instead with a face as a canvas. Making someone appear physically more attractive might not have a change in their personality but could boost their self-esteem and help them, especially women, to regain confidence. Also for me as a makeup artist, when I can make someone feel that way, it brings so much joy.
---
What are the biggest challenges makeup artists have to face?

The biggest challenge would be figuring out what suits your client best. The bone structure will also vary person to person, since everyone has a unique face with different features. The key is to examine and low key study what you've got to work with and work your way around it rather than trying every trick in the book on that one face.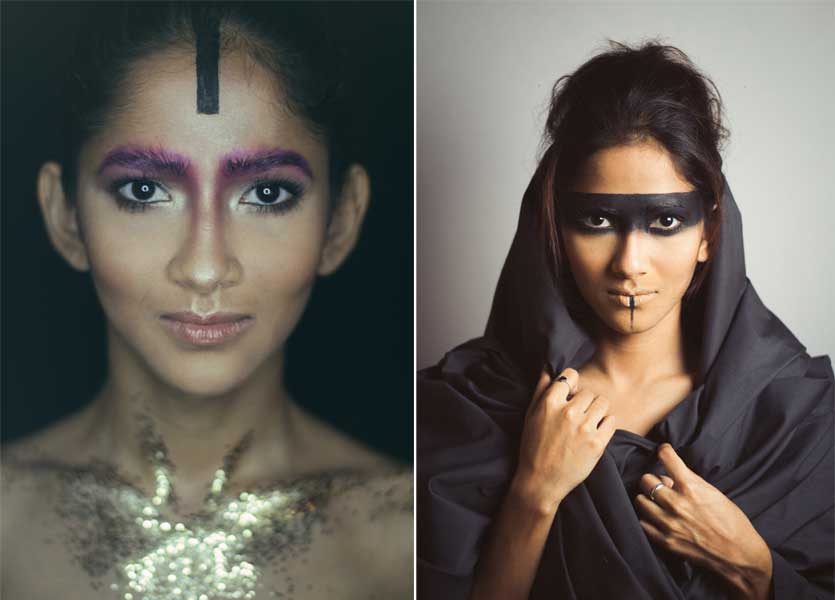 Not every face shape or type requires the same amount of attention. For instance, someone with a smaller forehead could do without contouring around the temples (contouring is creating a shadow in places that need to be hidden), whereas someone with a fairly large forehead might need to contour around the temples and along the hairline, thus creating a shadow, making the forehead appear much smaller.
It is similar to the way someone with bigger lips might not find the need to overline their lips, where as someone with smaller lips could outline their lips a tad bit to make them appear much fuller.
---
If someone asks for a style that doesn't suit them, how would you convince them otherwise?
Not every makeup style would suit each one's face, there are preferences and you have to somehow make it work. It's the way it's done, the skill involved, how to make your clients happy, even if that means coming to terms with what your client originally asked for.
For instance, a client might desire to have a "old Hollywood glam" look but might ask to keep it natural as well, in this case I would usually choose old Hollywood glam assuring her till the very end that it's going to look as natural as she would like. She would be amazed at the end but then that's what we are going for.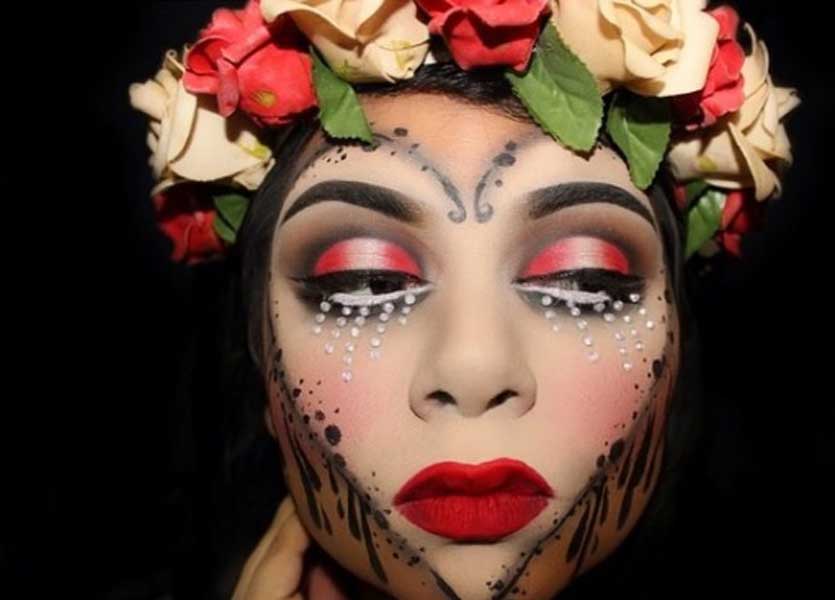 ---
Tell us about your experience so far in the field of makeup?

As a child I have always been fascinated by makeup. I never got to use it till I was much older. Right after I finished High School I developed a major craze for makeup through YouTube. I started watching makeup tutorials day after day and started to take up much more than just the beauty aspect of it.
I finally got the hang of doing a lot crazier things using makeup, like body and face art, face transformation and specialfx using prosthetics made by things lying around in my house. I practised on myself and on friends and decided to make an Instagram account (@glamourgasm_) where I post most of my work.
I worked as a freelance makeup artist for a year in Saudi Arabia until I moved here to Sri Lanka to start university. I still continue to do shoots and special gigs.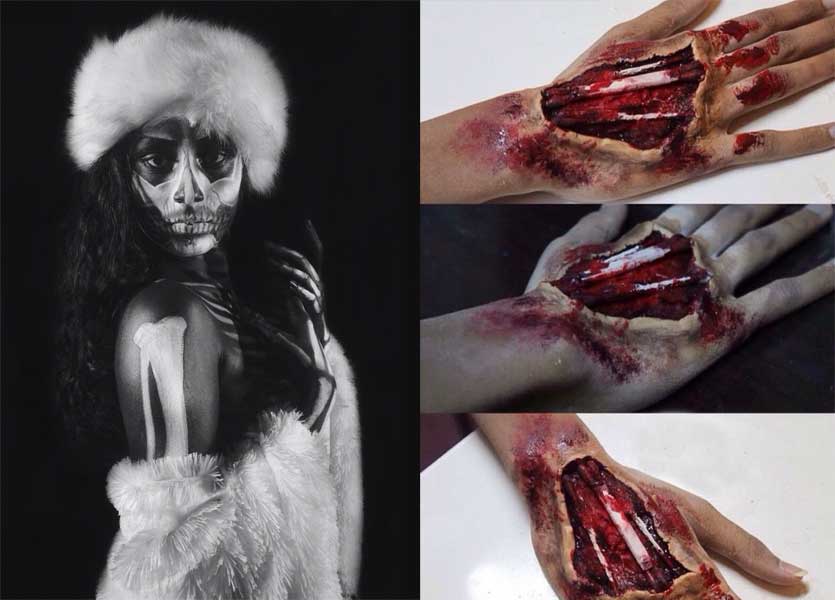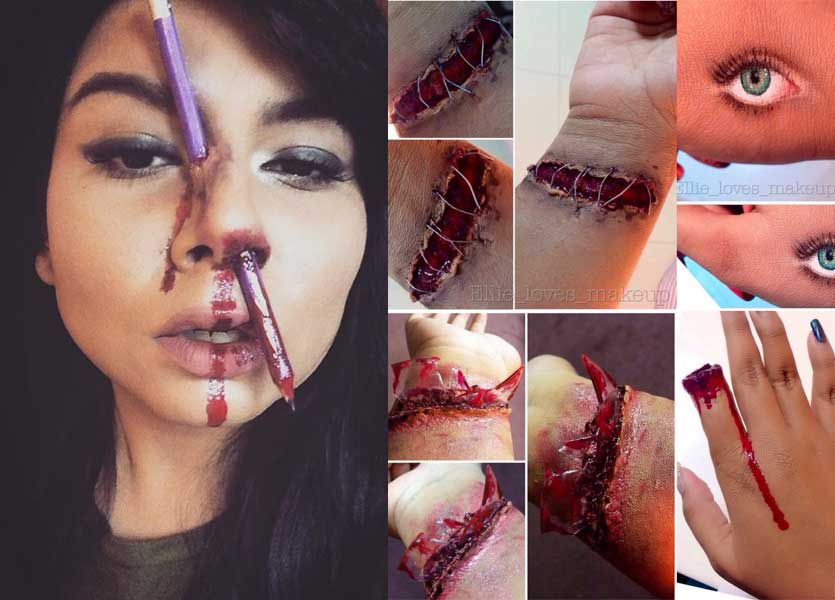 ---
What else do you do, apart from being a makeup artist?

I am doing my degree in Fashion Designing at the University of AOD. Besides makeup, fashion is a huge part of my life and I am really happy to be studying what I am passionate about. Alongside university and makeup artistry I spend most of my free time bonding with my amazing set of friends, we usually go outstation to spend our weekends.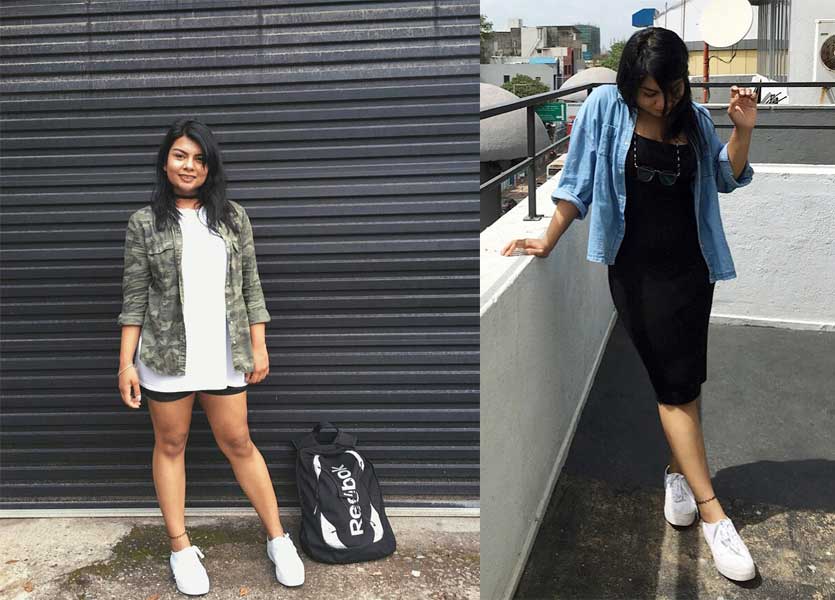 ---
What have you got to say to future Sri Lankan artists?

Be clear of what it is that you want to do. Follow your heart no matter what, coz if you truly believe in something and work hard for it, it will eventually come true. Hard work always pays off. Believe in God, pray and always listen to your Mother.
---
Can you tell us one makeup hack or trick we can use?

Since matte lips have been trending a lot for the past couple of seasons, you can make your regular sheen or satin lipstick into a matte one by applying your lipstick directly onto your lips and pressing on a tad bit of translucent powder over top. This instantly gives you a gorgeous matte lip.
---
8 things you need to know about Chantelle!
1. Favourite movie – Evil Dead
2. Favourite food – Biriyani
3. Favorite Make up brand – NYX cosmetic and Makeup Forever
4. Favourite make up product – Lipstick
5. Fashion Style – Minimal
6. Subject of interest – Arts
7. Day or night? – I prefer the night
8. One weird thing about you? – I cannot stay indoors for too long
---

You can follow Chantelle on instagram