Novela Norman aka makeupbynovela is a 16 year old YouTuber living in Paris. Novela who has worked with the biggest beauty brands such as Urban Decay, talks about makeup on her channel in both French and English for both her audiences.
Could you give us a little introduction to yourself?
My name is Novela Norman, I just turned 16 and I live in Paris, France. I was a little girl who was full of dreams. I've been the happiest little girl on the planet thanks to my parents. My dream as a 6 year old girl was to shine like a star and be a super famous woman and be in a sparkly world ha-ha! Today, I am an influencer on social media, I love creating content especially on YouTube where I post make-up tutorials, hauls, vlogs and lifestyle videos as well. I have a channel in French that I created in 2014, and at the beginning of this year. I challenged myself and start an English channel. I am very happy to publish content in two different languages to help as many people as I can! I am also very proud to represent the Sri Lankan community in France which is not that well represented.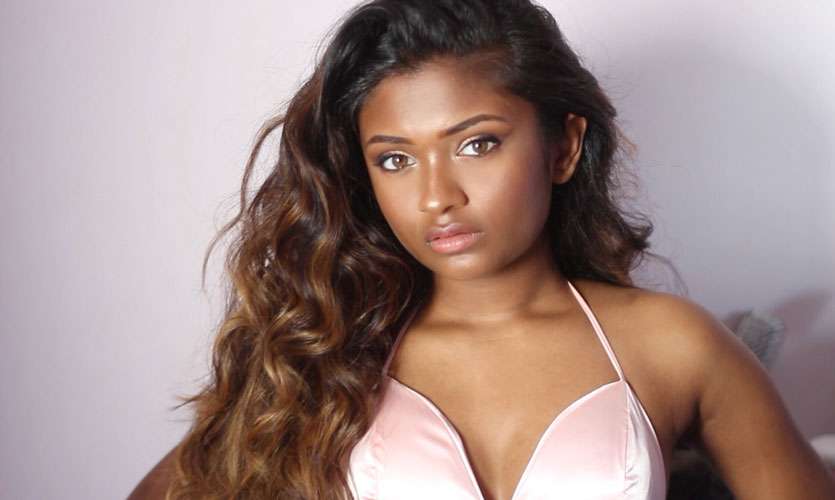 How did you become interested in makeup?
I remember when I was 8 year old, that I'd be in my mom's room with all of my aunties getting ready for a family function, and I'd play with lip glosses and eyeshadows for hours and hours! I think that makeup, helped me to feel more confident in my own skin, I was very insecure about my skin, my style and I wanted to create my own style and discover new stuff and today I can proudly say that I found myself, my style and who I am. I love being unique, different and that is the vision of my life today!

What are your Holy Grail makeup products?
During these last years of work for YouTube, I've partnered with a lot of different types of brands in the beauty and makeup industry, and obviously, I've got my preferences! I had the chance to work with Urban Decay, and the Naked palettes are definitely a must have for me! I have to say that my favourite one is the Naked 3, I love warm and rosy tones, I think it looks so beautiful on darker skin tones. Too Faced is also a brand that I appreciate a lot for their creative ideas and the Chocolate Bar palette is my favourite for a few years now. Nude or Bold Smokey eyes, you can do so many looks with this palette! I feel like you don't necessarily need high-end products to have flawless makeup, there are so many amazing drugstore products today; my favourite one is Nyx Cosmetic. I've tried a bunch of products from them and I have to say that their lippies are absolutely amazing, you have tons of shades, different formulas and you can just play with them.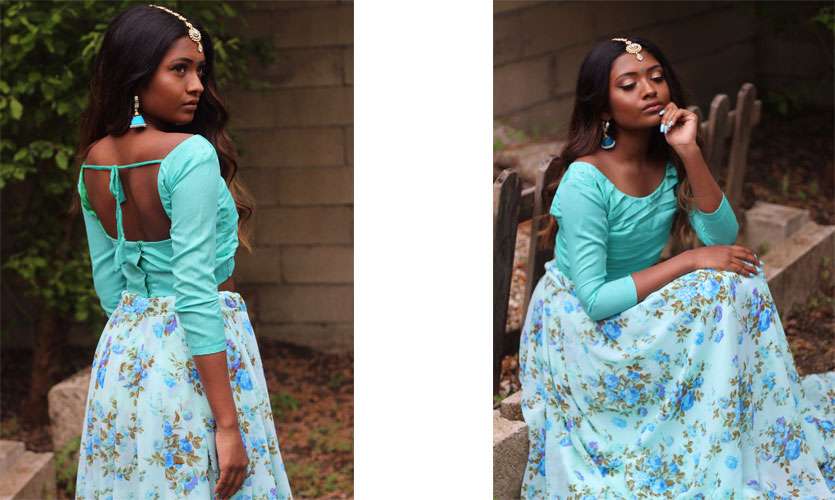 Do you have any makeup tips for the heat in Sri Lanka?
I was in Sri Lanka this year for summer, and the heat is a nightmare for all of us beauty gurus and full coverage queens! But I do have some tips to stay afleeky princess on tropical weathers! First of all, the less you put makeup in hot temperatures, more your skin will breathe! I recommend using a BB cream or a light coverage foundation because you sweat a lot and the amount of sweat combined with the heavy full coverage foundation is going to cause major breakouts! Use a light formula! If you are need full coverage to cover your imperfections I recommend using concealer to cover them. I also really suggest the use of waterproof makeup only because we don't want to look like a panda at the end of the day! And last but not least, powder! Mattify your skin to avoid looking like a greasy mess!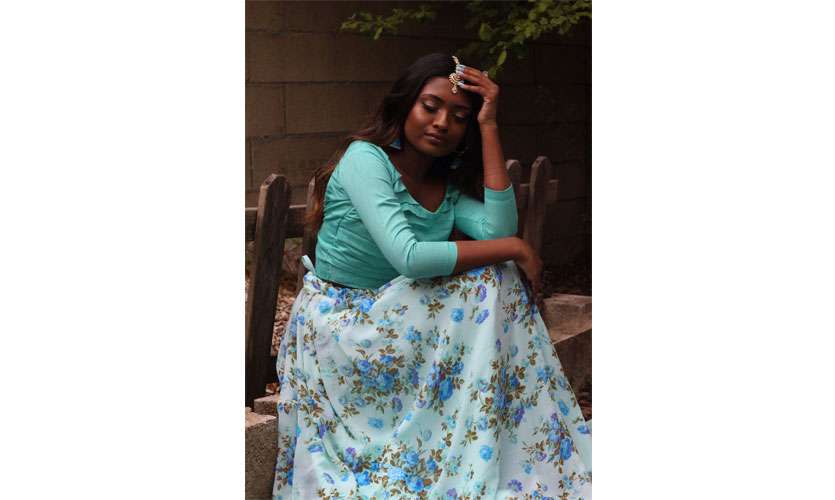 By: Gayanthi Hapuarachchi