Nadia Gyi was recently crowned Facia Miss World 2018 and preparations have begun to make her home country proud at the main pageant to be held in China this December. A product of Colombo International School and the British School of Colombo, Nadia had always dreamt of participating at the Miss World pageant. Nadia has a story of ups and downs behind her charming smile but she believes that everything has worked well in her life. The Daily Mirror Life sat down for a chat and here's what she had to say :
Q : What do you do apart from modelling?
A : I'm Head of Digital Strategy at a tech start-up that I founded with a group of friends. We are also involved in building online tools and Apps. It's pretty hectic to be working in a start-up but it's a learning process which you wouldn't gain if you're working for a normal company. It's my friends who guided me through the way and it's more or less self-taught. I have also completed a course in Digital Marketing and hope to pursue a degree in law once I return from China.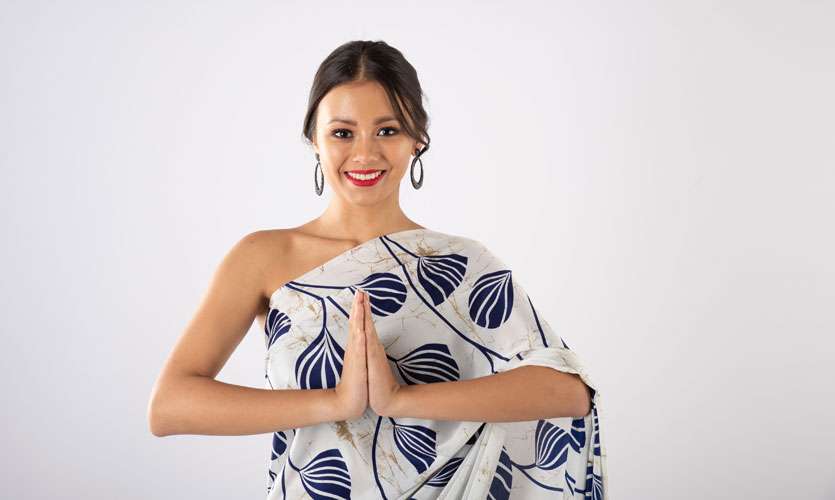 Q: What inspired you to participate in the pageant?
A: Participating in the Miss World pageant was a childhood dream that came true. I have been fascinated by how it allows women to go out there and be themselves. Once I reached 18 I got the chance to participate.

Q: How was the experience with the pageant?
A : At first it was a bit hectic because we had training every day and we were also doing the Beauty with a Purpose project. We were a bit overwhelmed at first but eventually, we got used to it.

Q: Life after being crowned...
A : It's been busy and the response I get from people has been incredible. The followers on my social media, my friends and family have continued to show their love.

Q: The journey so far…
A: I have had a tough past because I lost my father at a young age. Somehow having my sister by my side helped me to move through life. She has been my biggest support system throughout the process. Everyone has their own story but it's just a matter of making the best out of what you have. So I'm thankful that everything has worked out well.

Q: How are you prepping for the main pageant?
A: Similarly to the local pageant, it's more or less the same work that's involved for the main pageant but on a larger scale. Dances of Sri Lanka will be Dances of the World in the international pageant and we also have a talent segment. The Beauty with a Purpose pageant plays a big role in terms of preparation for the pageant. Besides that, I do my regular training with Tiron, Senaka and Kumar.

Q: Tell us about your project.
A: The project that I have initiated is a rewards programme for the military and for the veterans. It is a discount and a rewards programme island wide across multiple industries. With this programme, an ex-military personnel or a serving military official could walk into any store and redeem a discount on whatever purchases they have. The goal is to get as many businesses as possible onto this platform. We are working with the Ministry of Defence and hope we can succeed in this venture. The project is currently in its implementation stage and we are in the process of discussing with businesses etc.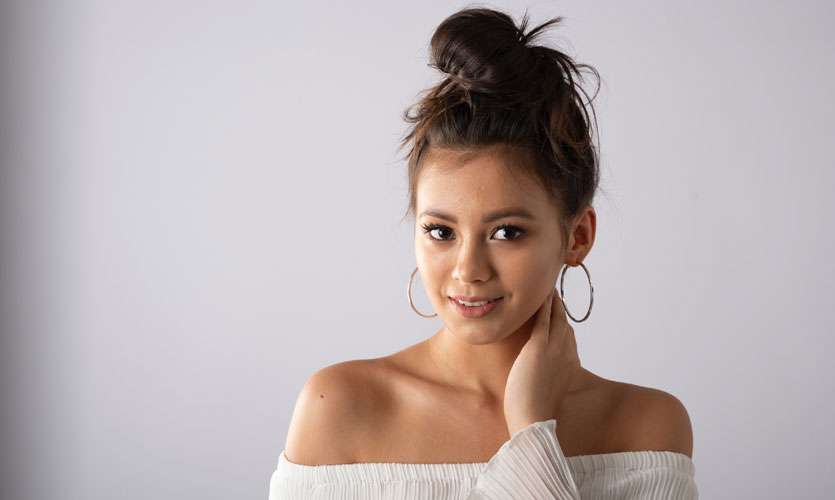 Q: The general perception of beauty pageants is quite negative. What message do you have for the girls out there?
A: Pageants are a platform for girls to go out there and showcase their talents. The Miss World pageant focuses on doing a lot of charity work. So I believe that this isn't only about beauty but it's also about what's behind the beauty.

Q: What plans do you have on your return?
A: After I return from China I wish to further implement my project and try to contribute towards the wellbeing and prosperity of Sri Lanka.
Fun facts about Nadia
Greatest fear: Geckos
Favourite travel destination in SriLanka: The Galle Fort
Ideal holiday: Up in the mountains, in a little tree house, reading a book, far away from the city
Guilty pleasure : Salt (I'm a salt-addict)
Favourite hero : Princess Diana
If you had three wishes in life, what would they be? : I wish to fly, end poverty and meet Elon Musk
If you got 24 hours to live what would you do? Grab a rocket, take my family to another planet and come back.