Bringing some much-needed respite to Colombo during the current volatile atmosphere, dancer extraordinaire Naomi Rajaratnam will present "With My Feet – Absolute Joy at the Bishop's College Auditorium. The show which premieres tonight will run for three consecutive nights concluding on Sunday. Naomi Rajaratnam requires no introduction in Sri Lanka's performance-art scene, despite a two-year lapse in on-stage artistic expression due to the pandemic, "With my feet – Absolute Joy" is set to provide an unfettered night of entertainment.
Naomi has worked tirelessly to create a lineup of genres and complex choreography, which will be executed by some of the country's most gifted and talented dancers in the genres of Ballroom, Latin American, and Oriental dances.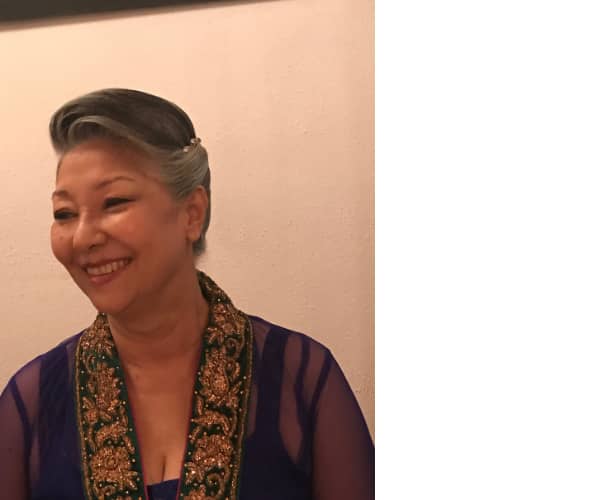 Q What has been the inspiration for this performance?
My previous production, Grace & Glory was on 17th & 18th August 2019. On 1st September, whilst in Church, 'He lives in you' was sung and it was a prophetic song for an opening item for the next show. On 22nd October we were at a concert and Nayantara Fonseka sat next to us and expressed her disappointment in missing the dance production and encouraged me to do another show and pledged sponsorship support…. Absolute Joy was birthed on that day.
Q How long have you been dancing for?
Since the age of four and went on to teach thereafter.
Q What drew you to dance many years ago?
Its beauty and being exposed to it at an early age.
Q What are some of the items the audience can expect from this show?
Items are varied and it has something for everyone.
Q Who are some of the star-studded cast billed to perform?
There are 17 performers. Each of them brings a huge depth and this time I have a strong set of high caliber quality dancers excelling in different genres of dance.
Q What differentiates this show from your previous shows?
It was challenging for the dancers, as we commenced rehearsal in November 2019 with the intention of having the show in August '20 and the Pandemic hit us and we rescheduled it for August 2021 and then to December '21, and finally to April 22.
Keeping the dancers motivated during this period where we had health regulations and curfews that restricted us was a challenge, to say the least.
Q You have overcome your own personal battles with health issues. How did you manage to juggle producing a dance show with your health matters?
The discipline and joy one derives from dance, kept me going and did help me not focus that much on my health issues, and through this time it was just a very few rehearsals I missed.
Q You are trained in classical ballet why is your preference Latin American dance?
My partner in the field of Ballet and Contemporary dance moved on to the UK and got interested in Latin and Ballroom dancing. In fact much before this, at a younger age, I also learned Kandyan dancing for three years with Vajira and Chitrasena.
Q Who are some of the famous dancers that have inspired you?
A host of them at that time in Ballet were Margot Fonteyn, Rudolph Nureyv, Natalya Markorova, Mikhail Barishnikov, to name a few who cemented my interest in dance.
Q You are a deeply spiritual person. How does our spirituality seep into your work?
It is in everything I do and always aiming at doing the right thing and making fair decisions.
Q What have been the main challenges in putting this show together?
In addition to what I mentioned earlier in keeping us motivated for this long and facing the uncertainties of lockdowns and restrictions, it was in getting sponsors, as productions of this nature cost a fair bit and we are grateful to Nayantara of Taru VILLAS, Mr. Ratnapala Samaraweera of Maliban Biscuits, who has partnered us in every production and Rohan Fernando from SLT Mobitel who are partnering with us a second time.
Q My earliest memories of you are gliding gracefully across a highly polished floor. Do people still recognise you from that iconic advertisement?
I think they do sometimes, maybe not the current generation.
Q What do you think the future of dance bodes for Sri Lanka?
There is not much support provided by any authority or the Ministry of Sports, even though there was a link to them and Competition Dance is considered a sport. It is each individual's passion that keeps the sport alive through the different dance schools.
Q What are the potential opportunities for full-time dancers in Sri Lanka?
Full-time dancers are few. Most of them combine a day job along with their love for dance. Opportunities are few with the occasional competitions that are held and of course performances at events through which some of them derive an income. One could also branch out into teaching, as there is a vast interest in people wanting to dance.