Over 250 carcasses of turtles, dolphins and whales have so far washed ashore following the X-Press Pearl inferno. While investigations are underway, conservationists speculate that the intensity of damage is much greater if the entire ocean bed is thoroughly inspected. However, with more carcasses, especially of turtles being reported from various parts of the island, this incident is a wake-up call to conserve the remaining population of turtles in Lankan waters.
"There are seven species of turtles in the world and Sri Lankan waters are home to five of them," said Thushan Kapurusinghe, Project Leader and Co-Founder of the Turtle Conservation Project (TCP). "Turtles are highly migratory animals; so they could do nesting in Sri Lanka and feeding in another country."
The five turtles are namely-
Green Turtle: Most abundant, common nesting species
Olive Ridley: Smallest of all sea turtles. Most common species in the ocean. There's a big nesting population of Olive Ridleys in India and therefore they share our coastal waters.
Hawksbill Turtle: Critically endangered. Therefore nesting numbers are low but there are plenty of juvenile hawksbill turtles.
Leatherback turtle: Largest of all sea turtles. They do nesting in Sri Lanka but are found in Andaman and Nicobar Islands in the North Indian Ocean.
Loggerhead turtle: In a global context loggerhead turtles are quite common. But the local population is unique and when it comes to the Northern Indian Ocean you find loggerheads only in Sri Lanka. Therefore it's very crucial to protect the nesting population of loggerhead turtles.
Nesting season
"Although turtle nesting happens around the island some nestings take place in the Western coastal regions such as in Bentota, Induruwa and Kosgoda," he said. "In the Southern coast, nestings could be found in Tangalle, Hambantota all the way up to Bundala. Certain parts of the Eastern coast such as Yala, Kumana, Arugambay and Panama too are frequent nesting sites. In these places, there are significant numbers of turtles. In Rekawa we can find all five turtle species but Green Turtles lay the most number of eggs. Percentage-wise around 96.1% of nesting females in Kosgoda are green turtles."
Kapurusinghe further said that while nesting happens throughout the year from January to December in places like Rekawa, which is the most important turtle nesting location in the country, the peak season is between March and July. "After July the numbers reduce. The lowest nesting takes place in November. During March, April and May you will see a majority of nestings."
Threats to turtles
One of the common threats to turtles is poaching. "Turtles are killed in places such as Chilaw, Negombo and Jaffna for meat and to obtain their shells for turtle-shell based products such as jewellery boxes, bangles etc," he added. "But the government banned this at one point and closed down all such shops.
Turtles are also a by-catch during fishing activities. They are reptiles and because they have lungs they come to the surface to breathe air. Then they get entangled in nets and die. More than 5000 turtles get entangled this way and some of them drown and die. Only a few are rescued." Speaking further, Kapurusinghe said that habitat destruction such as dynamiting corals, bottom trawling, destroying seagrass beds which is an important source of food for green turtles are added threats to the turtle population. "People construct hotels by the beach, they destroy beaches and pose a threat to turtles. Marine pollution is another issue. The polythene wrappers that we ignorantly dump into the rivers and streams finally end up in the ocean. Turtles mistakenly identify shopping bags as jellyfish. Even items like balloons and straws can kill turtles. Predators such as water monitors, jackals and stray dogs too are a threat. Unregulated turtle hatcheries are also a reason for the dwindling population of turtles," Kapurusinghe opined.
What lies ahead?
The Turtle Conservation Project is an independent Sri Lankan Environmental NGO established in 1993 and registered under the Central Environmental Authority in March 1995. Its mission is to conduct research, surveys, education and awareness programmes, community-based conservation and management programmes to achieve the sustainable level of the sea turtle population in Sri Lanka.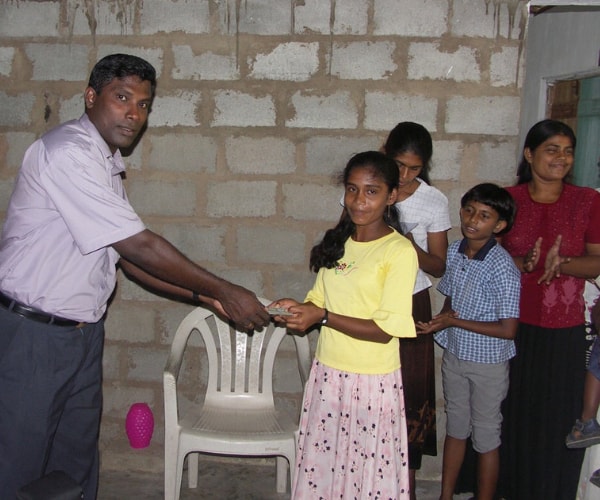 Speaking about immediate steps to conserve the turtle population Kapurusinghe said that it is important to regulate turtle hatcheries. "The Department of Wildlife Conservation should enforce the law and their capacity to conduct raids etc should be strengthened. More protected areas and aquatic habitats for sea turtles should be declared. We need to make use of tourism to support conservation and authorities such as the Marine Environmental Protection Authority should make use of traditional knowledge and get locals involved in these initiatives."
Image courtesy: TCP