From the young age of five years, Tahira Areeb, owner and founder of the luxury wear clothing brand Tahira Areeb has always been around stitching and embroidery.
Being a big-kid as a child, finding clothes with a perfect fit was a task, which resulted in her clothes being stitched from the factory itself. As a reason of being exposed to dressmaking and tailoring throughout her entire childhood, she was able to absorb the interest in stitching and always had fond memories of their factory sample room which became her playground. She started choosing her own colours, her own choice of embroidery from a very young age. Due to this very reason, stitching has now become her utmost priority in perfection. Tahira, doesn't settle for any less in terms of design unless every particular element is done with complete accuracy.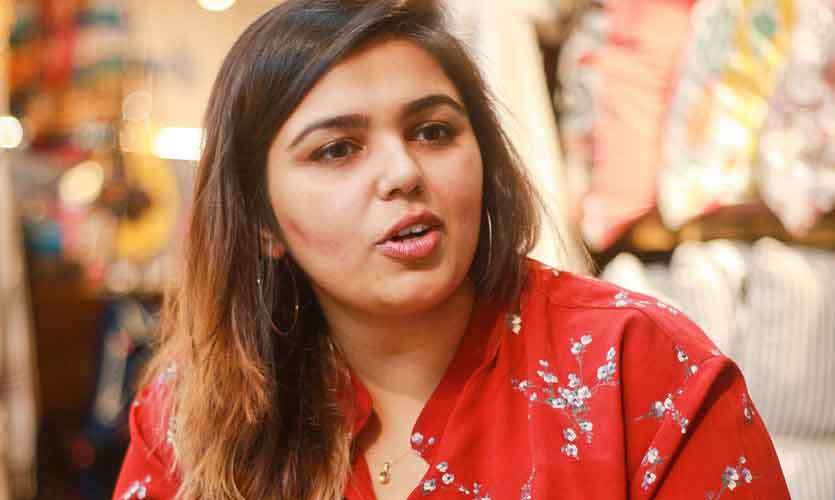 Growing up, Tahira invested academically towards Business and Accounting, not realising that Fashion Designing is her ultimate passion. It took her nearly 2 years for her to come to terms that Fashion Designing is what she has to pursue and changed career paths by enrolling in Academy Of Design which was her stepping stone to the fashion industry. I wanted to know more about herself and her brand, so we got talking.

How has work been for you after having your own label?
Honestly, it's been slow but whoever comes and stumbles upon this, they LOVE it! When they also find out at this is not only ready to wear but we also customise they are like "WOW we didn't know that this exists" I'm a big girl myself and I have always customised by own clothing and I know there are so many out there who want nice exclusive clothing specially made for them. This is the very reason why I started the design studio as well. My passion is to cater for women with special tailoring.

How do you think your pieces are appealingly welcomed in the market?
The Muslim community really likes it as it's more towards catered to them, but this wasn't the idea for the boutique. The non Muslim ladies look for revealing and more into dresses and we are looking into that segment as I understand that there is a market for it. When I started the boutique I wanted to have a small rail of my clothes and also feature brands bought from the US. Whatever is found here at the boutique is not found anywhere in the market and that is a guarantee!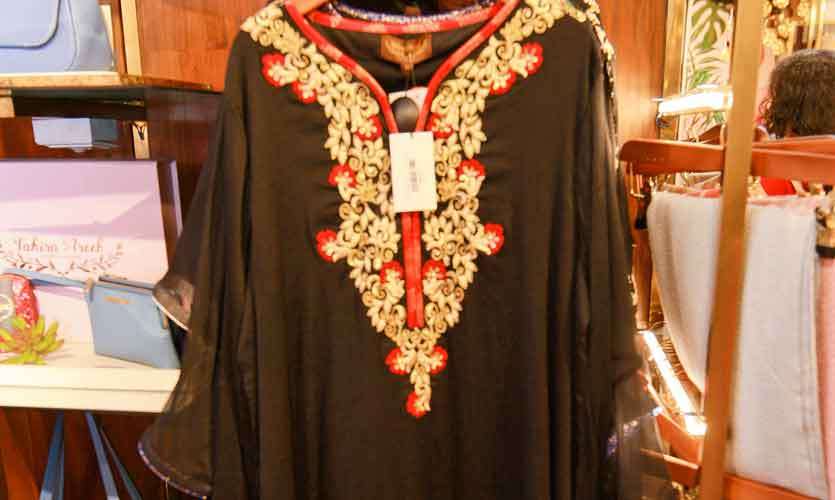 Are there any types of clothing that you personally avoid wearing?
With age I have realised the key is to be comfortable! All my life I have been big in size but I have wanted to dress like the skinny girls but it never looked nice. You have to dress for your shape, dress for your age and dress for your size. It has to flatter you. I'm personally a pear shape and I make sure I go for A-line and not for straight cut clothes.

Is international exposure in the making?
There is a future plan, where I want to start with exhibitions in New York and LA because there they have a good number of Indians, Pakistanis and Asians who also dress similarly with jeans. The whole concept of Tahira Areeb, is a top that you can dress it up or dress it down, make it casual, change your bottom, wear flats with it, wear big jewellery, basically go with anything.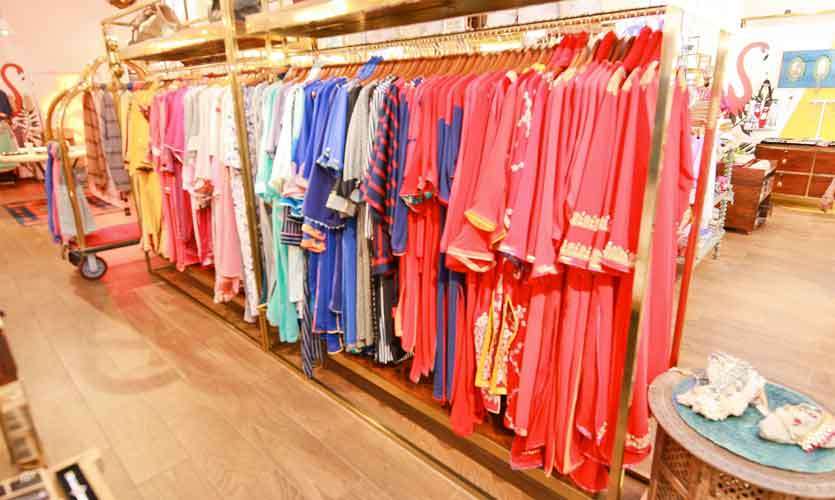 Prior to that, I want to first stabilise myself here before international exposure. We have shipped a few custom made designs to overseas clients residing in Jordan, Dubai and Qatar, but it's still not a constant thing, we are working on it.
Recently, we were found by a Qatari Arab lady who wanted us to custom make a dress for herself and her baby for a wedding they had to attend in Europe and she stumbled upon on us from Google!

Who is your fashion icon that you follow?
I really like Anita Dongre, she is a very famous Indian Fashion Designer. I LOVE her work!

What is your current fascination and how do you incorporate it into work?
I travel a lot. Every 3 months or so I travel and each time I do I bring in some inspiration to my next collection. My current fascination is cherry blossoms during my trip to New York, where Central Park was filled with Cherry Blossoms, and these particular designs are currently hand stitched and not machine embroidered to my line of clothes.
Recently, I went to Keukenhof Gardens in Amsterdam and those tulips were like a dream! I brought that as an inspiration and now the Tulip collection is on the way!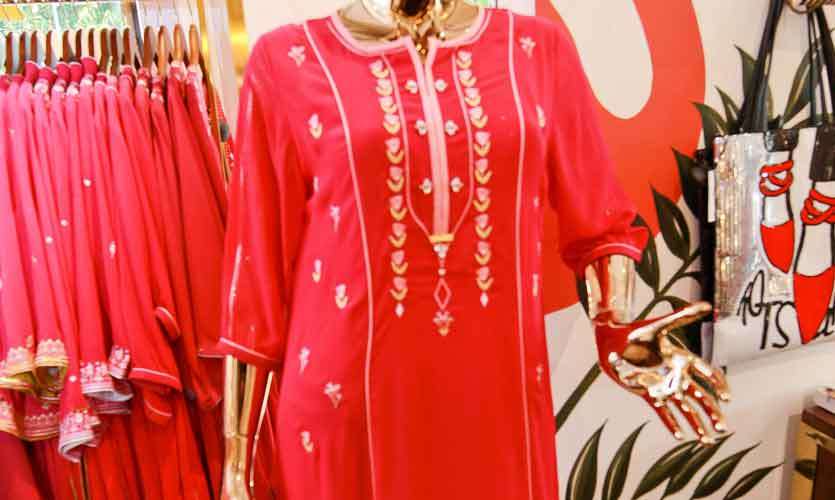 What advice do you give for budding designers?
Simply put, if you're passionate about it, you will somehow find a way to do it. But then again it also depends on the facilities that people have. I personally had the chance of working with silhouettes and I also had people who were paid and they were really good at their job. I'm really grateful to my dad, who has worked so hard so that today, I can enjoy this because of him.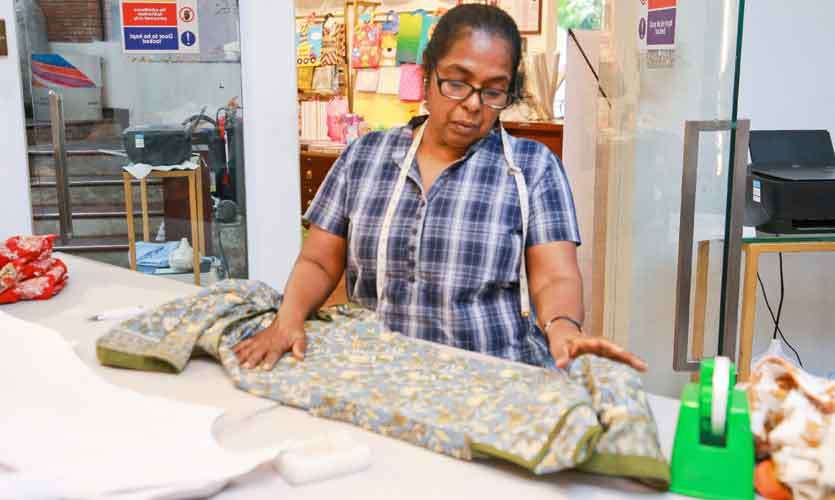 Do you have any rules you live by?
I go by my Dad's words. He is a very disciplined man. He tells me 3 things are important; 1. Time discipline, 2. Honesty, 3. Hard work If you can keep these 3 things together you can succeed in anything you do.

Finally tea or coffee person?
DOUBLE ESPRESSO ALL THE WAY 3 TIMES A DAY!