Handcrafted products are all the rage these days as more and more people appreciate the personal touch that goes into their gifts. Having identified this need, Nayani Dissanayake decided to put her talent to good use when she started her own venture - Quills by Nayani. Introducing herself as "an entrepreneur who always passionate about what I do" Nayani adds that she juggles her business with her career. "I'm proud of myself that I could manage both my career and passion even though it's a tough path. Sometimes I had many sleepless nights to complete orders and get back to work in the morning, just so I could satisfy my customers with on-time delivery. But at the end of the day, I always enjoy making handmade crafts even it's hard work". The Daily Mirror Life spoke to Nayani to learn more about her work. Excerpts: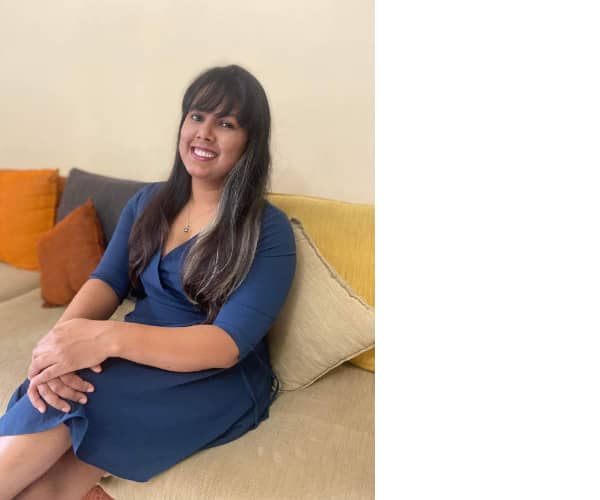 What made you start this business?
From childhood, I always wanted to do my own creations of greeting cards, gift items for my family & friends. I have not spent much money for gifting, I made them on my own. Growing up I realized that my magical hands could turn things to own creations, also make money. I had watched countless videos to learn new techniques since there is less programs in Sri Lanka to be qualified on these talents. It's all about my experience of practicing the methods I learned on YouTube.
In the first stage, I started with paper quilling, so I named it 'Quills by Nayani' and later on I expanded my product range. Before I launch a new product, I make that for myself as an experiment. I always want to give the best to customers and the smile on their face and good comments are my personal net worth.
What products do you offer?
At Quills by Nayani we offer a range of customized handmade gift items. We do String art, Curated Gift boxes, Exploding boxes, Handmade wall hangers, Dreamcatchers & Handmade Greeting cards. Our new addition to the store is Potted plant gifts and I guess String art is the signature product of all. We've come a long way, so we know exactly which direction to take when making high-quality yet budget-friendly products.
We at Quills by Nayani believe in high quality and exceptional customer service. But most importantly, we believe gifting is a right, not a luxury, so we strive to deliver the best products at the most affordable prices, and ship them regardless of where you are located. That is why we have satisfied customers all over the island.
Parallel to the craft store, I do event decorations with the help of my family. We have decorated many small events like weddings, homecoming, engagement & birthday celebrations. But it's a tough time for the event decoration industry with this pandemic.
What are the customizations you are willing to do for your customers?
My passion for Customized Handmade Gifts means that I provide customers with nothing but the highest quality of products made out of high-quality material that is guaranteed to meet their needs and keep them satisfied.
First, I pay attention to customer requirements and suggest the best gift item that suits their needs. I'm willing to do customizations on string arts with fairy lights; it's an uncommon creation that we offer. Also, I would always love to do customized curated gift boxes with different colors & themes.
How long does it take to make these and how early should people place their orders?
If someone is looking for something unique, Quills by Nayani is the right place. The time depends on the design of creation. A basic String art or an exploding box can be done lesser than 2 days. But with more customizations, it can take around 3-4 days to finish a good product. It's better if a customer can place their order 5 days prior since it will take some time for delivery as well.
We offer island-wide delivery through the courier and we do personal deliveries in Colombo areas as well. If there is someone near Battaramulla, Pelawatta, or Thalawathugoda, they can pick the gifts from Pelawatta.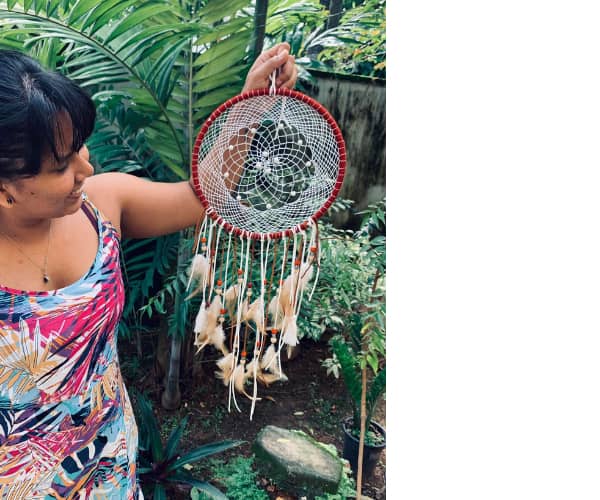 How are you using social media to promote your business?
Back in the day I had not much knowledge of social media handing, but now we have Quills by Nayani Facebook & Instagram pages which directly handled by myself and all the creative contents are also created by me. People can make orders through those pages. Also, I handle a separate page for event decor, The Floret. When I was watching craft videos on YouTube back in the day, I noticed that there is no tutorial in the Sinhala language about craft videos for Sri Lankan people. As a solution, I started a YouTube channel a year back to educate people on how to create handmade crafts. I also use the TikTok platform to publish small video clips that also will help people to learn something.
What's next for your business?
My biggest dream is to open my own Handmade gift store in near future. And I'm looking forward to release more DIY videos on handmade products which will help others also to start their own craft businesses. My aim is to continue providing customers with products that keep them happy, at prices that keep them happy.