Located down Queen's Road Colpetty, the Thai Cuisine Boulevard, as the name suggests, is one of the best in Colombo for Thai based cuisine. It has quite a nice ambience, so if you want to host an Executive lunch, a formal family gathering or even go on a high-end date then this is the place for you! They recently introduced a new menu with many authentic Thai dishes.

The Food
Focused on giving their customers nothing but the best, the maestros behind the scenes, Chef Papad Pichard and Chef Indika Rohana constantly try to come up with new and exciting dishes. In keeping with their drive for innovation, they have recently introduced a new menu with many authentic Thai Culinary Creations.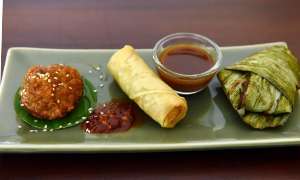 We were excited to see what they had to offer and we were certainly not disappointed. Comprising a full course meal our starters included Deep-fried Vegetable Spring Rolls served with Sweet Chili Sauce, Chicken wrapped in Pandan Leaves served with Chili Tamarind Sauce & Deep-fried Prawn Toast served with Sesame Soy Sauce. The spring rolls were super crispy and the filling was light and a tad spicy. Combined with the chilli sauce this made for one amazing dish! The Chicken which was well done was super juicy. It was brimming with a zesty flavour and just melts in your mouth.
Next, we had the Thai Chicken Coconut Soup. It wasn't too thick and had a sweet and savoury flavour. A combination of coconut milk, chilli paste, basil, fresh ginger and other condiments this dish had so much going on in terms of flavour. It was a tad tangy and salty and left a pleasant aftertaste in our mouths as well. Being a traditional Thai dish, I would highly recommend this to anyone.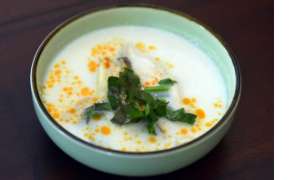 The salad of the day was the Spicy Thai Papaya Salad served with Peanut and Red Chilli. The portion was pretty mediocre but the taste was immaculate. Seasoned Raw papaya with a touch of vinegar was the main taste here but it was heavily spiced up with red chilli which was quite an unexpected but nice taste. A slight crunch was added with the addition of peanuts which I loved!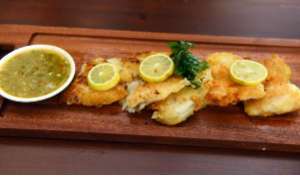 The Mains included Green Curry Chicken Wok-fried Beef with Green Beans, Ginger, Chilli Paste and Kafir Lime Leaves, Grilled Seabass with Lemon Chilli Garlic Sauce, Choo Chee style wok-fried Prawns with Thai Chilli Paste, Crab Meat in Yellow Thai Curry, Stir-fried Pak Choy with Garlic Chicken, Pad Thai Noodles and Steamed Jasmine Rice.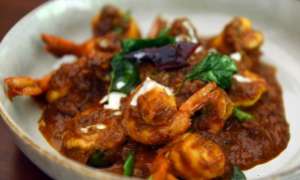 I particularly loved the Thai Noodles. It had a great consistency and was very rich, full of flavour and very filling. Wok-fried beef is also worth mentioning! It was so juicy and added so much spice in terms of flavour. It had been seasoned well as the flavours were just oozing in our mouths all the way from that first bite. The crab meat was a culinary delight! Being one of their latest introductions this dish is the perfect choice for any crab lover. Without having to go through the pain of actually finding the meat inside the shell you get to enjoy the soft, creamy crab meat that has been heavily spiced up in a rich and flavoursome yellow curry.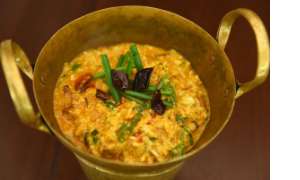 What I love about Asian Cuisine is the massive role which spices play. Especially here at the Thai Cuisine Boulevard, they had not neglected its importance and every single dish was well seasoned and brimming with a variety of taste bud tingling flavour.
Even the desserts here were something out of the ordinary and worth gushing about! Coconut Inspired Mango Sticky Rice with Coconut cream, Thai Style Coconut Panna Cotta with Passionfruit Coulis & Coconut Ice Cream were our treats for the day. The Coconut Ice Cream was to die for! It was very creamy and surprisingly not too sweet! Initially, I thought that it wouldn't be able to match up to the consistency and richness of regular ice cream, but I couldn't have been more wrong! I would choose this over the regular any day!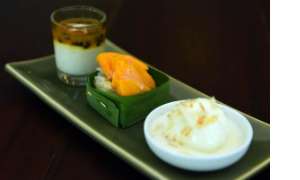 Another fantastic dessert was the Coconut inspired Mango Sticky Rice with Coconut Cream. Another dish to keep in mind if you visit here! Again it wasn't too sweet so you just go on eating without feeling too guilty! The mango flavour wasn't overpowering and the blend of coconut cream, rice and mango proved to be the perfect combination!
The Thai Cuisine Boulevard is a great place that I would love to visit again! For those of you who crave food that's overflowing with flavour, this is certainly the place for you. So make sure to check it out today! You won't regret it.
Photos Nisal Baduge