Literarily everything, everyone and their pets are now on instagram, and it can be quite a task separating the bland and average accounts from the ones that really stand out! But, here's where we help! Listed here are few of the noteworthy instagram accounts - in no particular order - that you can be updated on whilst you stay safe indoors. To be clear, there are certainly plenty of fantastic instagram pages we've left off. We can't feature them all! But here are a few we really like.

Fitness Influencer: Zuri Fitness - @zurifitnessofficial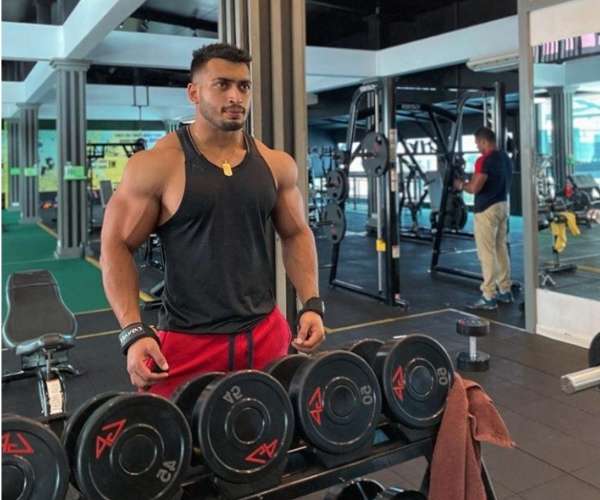 For someone who never planned on being an influencer, Zuri now has a staggering follower base on his Instagram account. The former Rugby player started getting attention and recognition when people started seeking fitness advice from him. Over time, his fan base grew just as his physique. Arnold Schwarzenegger being his role model, Zuri ventured on to Instagram in 2011 and things just took a positive turn from then on. Zuri intends to motivate people to accomplish their fitness goals through his Instagram postings. Apart from workout videos, Zuri also shares his daily schedule by sharing his time spent with his dogs and his loved ones. "Patience and devotion is the key to achieve your dream body. People started believing in me and I started believing in myself which is what got me to where I am today." Says Zuri.
Mommy Influencer: Mithil & Mikesh - @mitmiktwins

When we look for brands that are needed and suited for our little ones, we look for recommendations and reviews from fellow parents. There are so many other mommy influencers you can follow right now, however, we share with you a mom who's handling double of everything. Back in April 2017, a month after the birth of the twin boys was when they decided to open their own Instagram account. In the hopes of making the public aware about the journey of their twins who were born premature and they became the very first to have an Instagram account of that nature in Sri Lanka. The Instagram posts were reached by many mothers who had premature babies thanking them and saying that they also have hope because of them. The twins showcase a lot of positivity and fun posts on their Instagram. They engage in activities and focus on not being perfect but to bring out the creative aspect of the toddler. "Now that the boys are older, they also come up with ideas for Instagram posts. So it all depends on their mood now" says Suwani, proud mom of the twins.
Lifestyle Influencer: Christina Sirisena - @chrissansa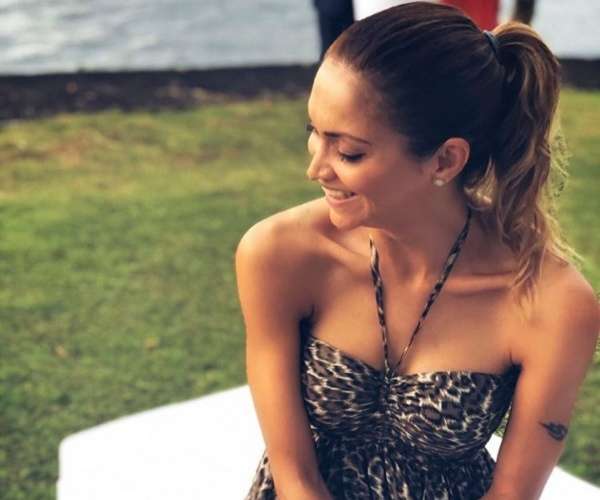 Some of the most successful influencers focus on lifestyle, sharing all aspects of their daily lives. They often share several talents, ventures or passions with their followers. In the case of Christina, those passions are travel, fashion, fitness & design. Chris's postings are about her day to day life that happens in her home with her daughter Sansa whilst prioritising on being healthy through vegan food. Apart from managing her Instagram account, she's also hands-on with her two other jobs, Vegan food orders and The Vegan Project SL. Chris's feed comprises inspirational snaps of her in picturesque locations wearing fabulous outfits. As a single mother with her daughter beside her who keeps Chris on her toes, she's incredibly inspirational. "My daughter inspires me to keep going which in turn makes me want to be a better role model for her." says Chris.
Food Blogger: Shifani Samoon - @me_loves_cooking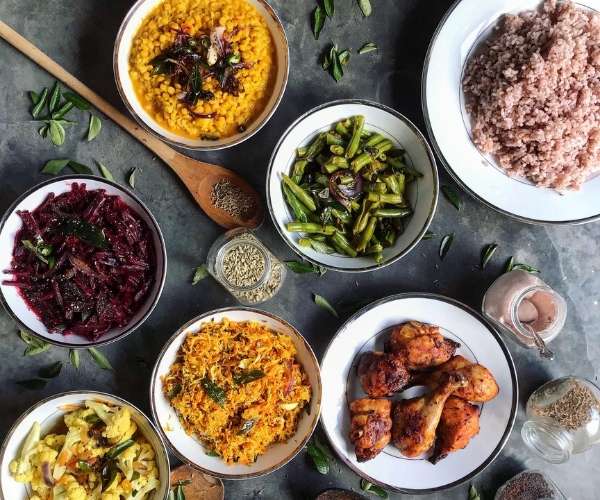 With more than thirteen thousand followers on Instagram Shifani aka me_loves_cooking shares healthy comfort food recipes with her adoring fans. Starting off as a personal account, Shifani later switched it to a food blogging page back in 2015 when she started getting recipe requests. Shifani finds immense joy whenever someone benefited from her blog and wrote back to her saying that their family loved the food they cooked by trying out her recipes. That gave Shifani the encouragement to continue her food influencing journey. Just as her dishes, Shifani showcases a whole lot of love when taking that perfect Instagram shot. She spends nearly half an hour to set the props and get that perfect lighting. All of Shifani's recipes do not contain any liquor and certain animal products. Her very first cookbook is in the works and that's something all her followers are anticipating about. "the best part about this journey is that I've learnt so much of new things; added so much to my knowledge while I shared mine with my niche; I've tried out new things and succeeded, and the journey continues" says Shifani.
Watch this space for another edition of Instagram influencers in more categories that will keep you hooked to your phone. Until then stay safe, stay indoors.