Savouring success since she launched her eponymous brand at The Design Collective last month, designer Sajini Hulugalle is already planning her next collection. A qualified fashion designer, Sajini's outlook on fashion is to design clothes for comfort.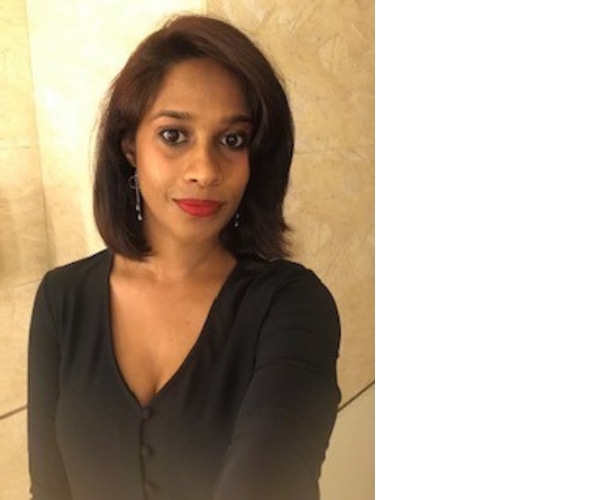 What made you take fashion more seriously and make a career out of it?
Having always had an interest in fashion and clothing, I knew very early on that I wanted to have a career in design and I wanted to learn more about the process and the craft of design and what went into creating a garment. Having been involved in merchandising since I finished my studies, only recently since having my baby, decided to seriously follow my passion and start my own brand.
Are you self-taught or did you study fashion design?
I got my Bachelor's in Technology in Design from the National Institute of Fashion Technology in New Delhi. As I come from a background where I don't have any ties to the fashion industry or a chance to learn the practical aspect of fashion, I wanted to learn all there is about this field. I was very fortunate to study at NIFT where we had 4 years of intensive training in Illustration, Draping, Pattern Making, Garment construction as core modules with subjects in marketing, Batik, Embroidery, metal work & even clay as subjects where we could really explore our creativity.
How has your work evolved since you began your own label?
As I mentioned earlier, I have always been very fascinated with fashion and my first "project" when I was in my teens was to cut the hem off my blue jeans to make cropped distressed pants (something I still do to-date). My first love in clothes though, has always been dresses or gowns, evening wear, casual, resort etc. And I have lost the number of evening or occasion wear I have made for friends and family as well as myself and that I would have to say is the backbone of my brand even today. Beautiful dresses have always been a mainstay for me. As it's still my debut collection, I would have to say my work is still evolving and it's exciting to see where it would lead.
Are there any types of clothing that you avoid designing?
During my training, I have formal education in all types of clothing like menswear, childrenswear, lingerie etc. so I would not like to say I want to avoid any type of clothing as a designer.
Where do you look for creative inspiration?
Nature, books, everyday life & most importantly fabric itself.
Describe your latest collection.
This collection is definitely a very different look from what I usually design and I feel that the change around us in the world today and most importantly the most significant change in my life in becoming a first-time mother has made a big impact in creating a line where comfort comes first. The colours are very earthy with vibrant saffron and soft greens and pinks. None of the dresses in this collection have fasteners like buttons or zips or hooks, which was a deliberate move while designing. They are all made for ease with touches of bows and frills for beauty.
Who is your muse?
It's a real woman with real issues who just wants to take the time she has and feel beautiful without having to worry what the world thinks of her. She knows how to juggle her time between work and family and also kick up her heels and have a cocktail and a good time at the end of the day and then wake up and do it all again.
What are your sustainability credentials?
I do my best to use eco-friendly materials and with a zero tolerance towards fabric wastage to recycle the scraps and pieces to create new garments. We are also encouraging recycle and upcycle old outfits instead of getting rid of them.
What are you fascinated by at the moment and how does it feed into your work?
Definitely how the world around us has changed, and in doing so, changed everything from food choices to fashion choices. We now look for comfort in every area. Our high heels have been kept on shelves while we tuck our feet under us on a comfortable sofa. So I'm very fascinated with exploring how comfort can be re-introduced in to our closet staples.
What is the biggest lesson that you have learned since you started your company?
That everything can change in a blink of an eye and we have to learn to adapt and flow with the changes.
Which international or local designers are you inspired by?
Valentino, Ralph & Russo, Zuhair Murad, Prabal Gurung, Manish Malhotra & Darshi Keerthisena.
What role do you think social media plays in fashion today?
I think social media plays a very important part in fashion today, social media presence is what makes a brand relevant to its consumers & cements its acceptance in society. With the world of influencers, whether we like it or not, consumers look up to who they feel are influencers when deciding if a certain brand or item of clothing is worth it.
What is your favourite part about being a designer?
I love the whole process of putting pencil on paper and creating a visual image of what's only in my mind and then bringing that pencil image to life with fabric and movement and colour.
How do you want women to feel when wearing your clothes?
I want women to feel beautiful, that's why we buy a dress. I want my customers to feel comfortable & happy when they wear my clothes. A beautiful dress helps in making you feel confident even on the worst days & that's the feeling I want every woman to feel when they buy one of my designs.