CFW 2010 was the launchpad for Ramona Oshini when she launched her eponymous label. A designer with a flair for high fashion Ramona Oshini dabbles with batik to create some sophisticated pieces. An alumnus of London College of Fashion & University College of Creative Arts Kent UK. Ramona Oshini claims that a major part of her learning was self-taught by reading many books and watching masters at play.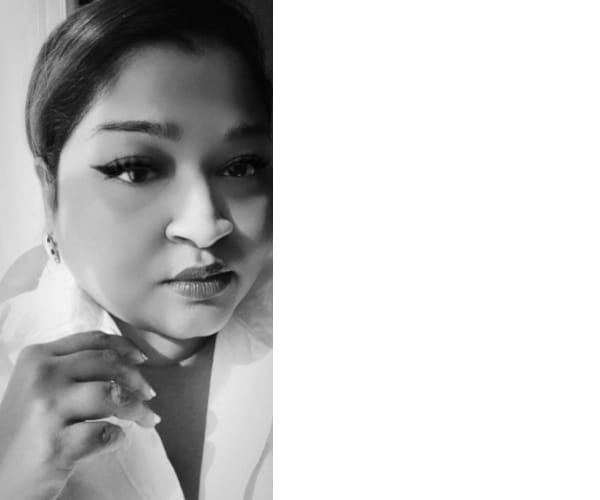 What sparked your interest in fashion design?
My love for Art & Design from a very young age as a student of Ms Noeline Fernando who is a renowned Sri Lankan Artist. She saw something in me and asked me to join her Art group. My mother did almost everything to support my creativity! They both knew creating was my obsession.
What made you take fashion more seriously and make a career out of it?
I saw the creative potential in the Sri Lankan heritage, I believe we haven't even tapped into the outer layer of what our culture has to offer, and the greatness that was passed down through generations. Sri Lankans have extremely high taste levels and I wanted to be someone who could satisfy the creative hunger through fashion, because I saw a vivid niche market there. I believe in quality and design should go hand in hand and we as Sri Lankans should nurture our heritage through any industry we deal in. Fashion is mine!
How has your work evolved since you began your own label?
My Brand is one of my key focuses in life and from the inception through different learning curves & experiences, I have learnt to edit certain areas and focus greatly on other areas of the business. I supervise all aspects in the design to production, marketing and sales. In this industry attention to detail should be the key aspect for success. With each passing year we have looked at different aspects to grow the brand, and with each year the way we work also evolves as well as how we think we should portray the brand!
Are there any types of clothing that you avoid designing?
I am not a fan of synthetic fabrications usage and I try to promote organic fabrics as much as possible. This is now our Prét- a-porter brand identity and we are working hard to obtain quality organic fabrics. Also, I detest over the top designs. I like to keep it tasteful and create a refined statement creation.
Where do you look for creative inspiration?
It might be a cliché, but everywhere! I see beauty in all creation and it's easy for me to see patterns in my surroundings and get inspired. I am always jotting down notes, when I get inspired. Sometimes I think I don't have enough time to create all that I want.
Describe your latest collection.
The collection is all about enjoying life and enjoying what you wear. The colours are inspired by the fall season but it's Leisurewear / Resort inspired by Middle Eastern Silhouettes & Attire. There are pops of vibrant colours in our signature Batiks. The fabrics range from Organic Cotton Silks to 100% Silks. It's about embracing womanhood in your most comfortable state!
Who is your muse?
Women who don't take NO for an answer! Women who thrive to better themselves! Women who are confident & who understand what confidence really means. Women who empower the Nation!
What are your sustainability credentials?
We mainly focus on two areas when it comes to sustainability in our brand. Firstly, creating a happy environment for the team as they are our family and if they are in a happy environment they enjoy what they do as well as thrive in our work environment. We also try to hire Women in need, we train them to learn a new area in the business or a new skill and also guide them to win in life by teaching & encouraging them to save their earnings, so they are financially stable.
We have one on one with them to help them open up if they have a personal crisis and guide them through it. Secondly, we care for the environment we leave behind for the future generations. The Organic fabrics we use in our brand is the first step, we are also working hard to find the best ways to use organic dyes in a more economical way in our designs. Also, this helps educate our clients on the importance of buying environmentally friendly creations that promotes environmental sustainability.
What are you fascinated by at the moment and how does it feed into your work?
I am fascinated by The Era of Resignation! After facing the ongoing Pandemic, people's point of view has changed. They have chosen quality of life over career. This has changed the mindset of our client. This has helped me identify what the future client needs. The changing buying patterns have always fascinated me and encouraged me to think out of the box.
What is the biggest lesson that you have learned since you started your company?
Always work on giving a better product to your client and face any challenge with a different view point and keep on doing what's best for the business and your client.
What's your motto?
Never say Never and Nothing is Impossible. Frankly the word impossible is not even in my vocabulary.
Which international or local designers are you inspired by? It might be a cliché, but everywhere! I see beauty in all creation and it's easy for me to see patterns in my surroundings and get inspired. I am always jotting down notes, when I get inspired. Sometimes I think I don't have enough time to create all that I want.