Architect Gayathri Lindagedara founded Kudya as a creative outlet turning out bold accessories made mostly of brass. Meaning curiosity in Sanskrit, the Kudya brand's products are pieces to be cherished by all.
Name of brand: Kudya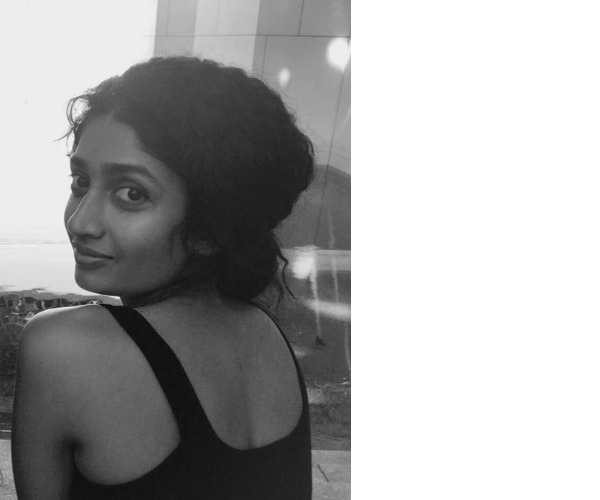 When did you launch your brand?
I launched Kudya in November 2020 and had my first in-store launch at The Design Collective at the beginning of February.
What sparked your interest in jewellery design?
During my time as an Architecture student, I was surrounded by many architects who carried through their design consciousness into the way they impeccably dressed and styled themselves. One such person was my mentor and now good friend Architect Amila De Mel. Seeing her curation of bold statement pieces with unorthodox materials collected from around the world made me fall in love with jewellery.
What made you take Jewellery design more seriously and make a career out of it?
I simply wanted to create jewellery that I would enjoy wearing, unique, enduring and locally made and be able to share that joy with everyone else.
Are you self taught or did you study jewellery design?
As I am an architect by profession, I apply a lot of the design principles I have learnt over the years together with experimentation to conceptualize my designs. But I have immense gratitude for the craftsmen I work with for teaching me the technical aspects of this field.
Where do you look for creative inspiration?
I try not to limit myself when it comes to sources of inspiration. It could range from Art to Mathematics. Derived from the Sanskrit word for curiosity, the name Kudya embodies our spirit that is ever wandering in a boundless search for inspiration.
Describe your latest collection?
Our first collection was simply about starting at the very beginning and exploring the primary element of design - the point, in its static and kinetic form to give you playful and versatile pieces of jewellery. "All pictorial form begins with the point that sets itself in motion…" (Paul Klee, The Thinking Eye: The notebooks of Paul Klee)
Who is your muse?
Anyone with a strong sense of personal style and expression. I'm inspired by those who aren't afraid to be bold and unorthodox.
What are your sustainability credentials?
While I don't claim to be 'sustainable' as sustainability is a very broad term and has unfortunately been misused in the fashion industry, every decision I take is with a conscience to reduce our impact on the environment as much as possible.
Kuḍya jewellery is made of solid brass without any gold-plating. As plating is a temporary finish, I believe it is an unfortunate waste of precious metals and therefore I refrain from it.
One reason I use brass is that almost 90% of brass available in the market today is recycled. Customers can easily maintain their Kuḍya jewellery at home using simple and easily available ingredients.
The packaging I use is made of Kraft board which is 100% biodegradable and also 100% recyclable. The jewellery pouch you receive with each purchase is made by a local, independent seamstress using fabric off-cuts.
What are you fascinated by at the moment and how does it feed into your work?
The material brass. This golden-toned metal is durable, malleable, resists corrosion and is recyclable, all without the hefty price tag of gold. The antique patina it forms over time carries a charm incomparable to gold or silver. This allows me to create bold, statement pieces that are enduring and accessible. While brass jewellery is still underrated in Colombo, you can look forward to Kudya celebrating this material with our future collections at The Design Collective.
Which international or local designers are you inspired by?
Arthur Smith, Alexander Calder, Georg Jensen, Monica Castiglioni, Natalie Joy, Melinza Fernando, Misho, to name a few.
What role do you think social media plays in fashion today?
Social media has dramatically increased connectivity for designers and consumers alike. Designers have near limitless access to learning and inspiration and we are able to connect on a personal level with a much wider range of consumers. This, I feel, has greatly improved the quality of design in fashion.
What is your favourite part about being a designer?
Being in a constant state of learning and experimentation and finding like-minded people who share in my passion for design, craft and jewellery.
How do you want women to feel when wearing your jewellery?
I want anyone wearing my jewellery to feel like a piece of art that is a true expression of themselves.