As someone who generally prefers savoury over sweet, there are a select few desserts I truly enjoy and crave. To possibly no one's surprise, the sensuously decadent cheesecake ranks among the top contenders. But despite my love for it, I typically give it a hard pass because somehow, in the process of being made, most cheesecakes end up lost in translation and missing the memo, resulting in a grainy - or worse, gelatinous! - mess masquerading as a cheesecake. So when I heard that Cake My Day had excellent cheesecakes, I decided to give them a try and see if they lived up to their reputation.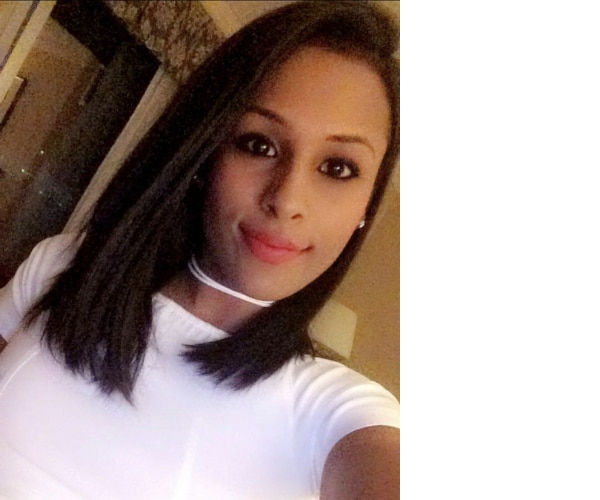 LLB graduate from the University of London, Rizna Rizwie, started Cakemyday.lk after the first-ever cheesecake she baked was a huge success. "During our first lockdown in May 2020 last year, there was only so much you could do being stuck at home all day right? With Mother's Day approaching, I was aiming at surprising my mum with something different this time, apart from the usual cakes. Just in time, my mother in law came up with the idea of a mango cheesecake along with a video she sent me. That very moment I thought to myself, this is it! It turned out not only looking flawless but tasted absolutely heavenly. I've never seen my family go at a cake the way they did that Mango Cheesecake. So I tried out a few other flavours - and voilà - thought Sri Lanka needs to taste these!".
Known as 'the mama of two by day and the cheesecake queen by night', Rizna runs the business "while having to juggle between managing a household, two kids and running Cake My Day. I have two kids, they're 1 and 3 years old, so it can get challenging at times as they require my undivided attention throughout the day. So, all that cheesecake magic begins once they're in bed".
Despite the fact that Rizna's very first attempt at a cheesecake was such a hit, she's had "zero connection with cooking/ baking and it never really interested me in any way. So, it takes me by surprise to see me turn this into a full time now. I always pictured myself doing a 9-5 at a chamber buried amongst piles of files''. Unsurprisingly, before that fateful cheesecake, Rizna claims that she never really considered starting a food-related business. "As I mentioned before, cooking is not my forte and I never imagined I'd be spending so much of my time in the kitchen. This business right here was literally born during lockdown last year where I was experimenting my hand at making a cheesecake out of mere boredom".
Considering the success she's enjoying with her cheesecakes, Rizna shares that she will stick to making them instead of looking to diversify her offerings and venture into other desserts. "We don't see ourselves venturing into anything other than cheesecakes as we feel this is our niche. We are so proud of the family and connections we've made with our customers this past year. We owe everything to our loyal customers who keep coming back for our luscious cheesecakes so often, be it for just a hangout or a birthday party. Prior to starting this business, we had no idea people enjoyed cheesecakes so much that we have customers who call even a day prior to the event saying 'Hi Rizna I have a dinner tomorrow and I need your cheesecake as dessert'. We aspire to vamp up our menu with more exciting products relating to cheesecakes and hopefully, people can enjoy it whilst seated at our little cheesecake cafe!".
Cakemyday.lk currently has 19 flavours on their menu and are always experimenting and adding to their lineup. "Our flavours range from fruity, tangy, chocolatey to minty. We have something for everyone!". I sampled 4 flavours from their Cheesecake minis - Blueberry, Passion fruit, Nutella Marble, and Biscoff.
Encased in cake collars, the 4 minis were colourful, attractive, and too pretty to eat. In spite of it all, I was excited to dig in and taste them. The Nutella Marble mini beckoned, and I tried it first. It was love at first bite and my perfect-cheesecake starved self was on cloud 9. Before delving into this particular flavour - let it be known that consistency wise and balance of flavour-wise, the minis all knocked it out of the park! The luxuriously smooth texture and the consistent balance of tangy and sweet in all four cheesecakes I tried scored brownie points from me, especially considering the sorry state of many cheesecakes available in the country. Back to the Nutella Marble - topped with a Ferrero Rocher and KitKat, the sweetness of the Nutella was perfectly balanced with that tangy cheesecake flavour.
I'm generally not the biggest fan of passion fruit, and I've never gone out of my way to try anything passion fruit based unless it's been suggested. This time around I'm glad I did! Topped with two tubes filled with passion juice and a generous smothering of Passion Fruit, it ended up being a tropical delight I never knew I needed. The sweet-tart passion fruit shone without being overwhelming, and I found myself happily going back for more, much to my own surprise! I then tried the Lotus Biscoff, which has, as of late, become quite a popular ingredient for many bakers in the country thanks to its distinctive flavour profile that lends itself well to any dessert. Decorated with a single Lotus Biscoff biscuit and a generous sprinkling of the crumbled biscuit, Cakemyday.lk's Lotus Biscoff cheesecake certainly benefited from its caramel flavour and was absolutely delicious! I finished it off with the trusty Blueberry Cheesecake which - completing the hat trick - was utterly delicious! I also loved how the biscuit base in the cheesecakes added the textural element without taking the focus away from the cheesecake.
The verdict - Cakemyday.lk may be the new kid on the block, but they've made it clear they're here to stay! Their cheesecakes are top-notch, and they've nailed the consistency and taste. They've also managed to convert this cheesecake snob into a lifelong fan, and they are now my go-to for cheesecakes. I also had the opportunity to try their cheesecakes on two other occasions as well and am happy to note that Cakemyday.lk cheesecakes were consistently excellent both times.
For more information and to place your orders, you can visit their Instagram page @cakemyday.lk
Pic credit for the individual minis - Cakemyday.lk