Upon seeing the advert of the musical "Aladdin" hosted by The Deanna School of Dancing and sponsored by Marina Square, Stafford International School and Haarima.com, it is by pure impulse to see what this musical was all about. Since the remake of the Disney "Aladdin" is showcasing in cinema as we speak, theaters around the world has lapped wave after wave with many versions derived from the classic blockbuster.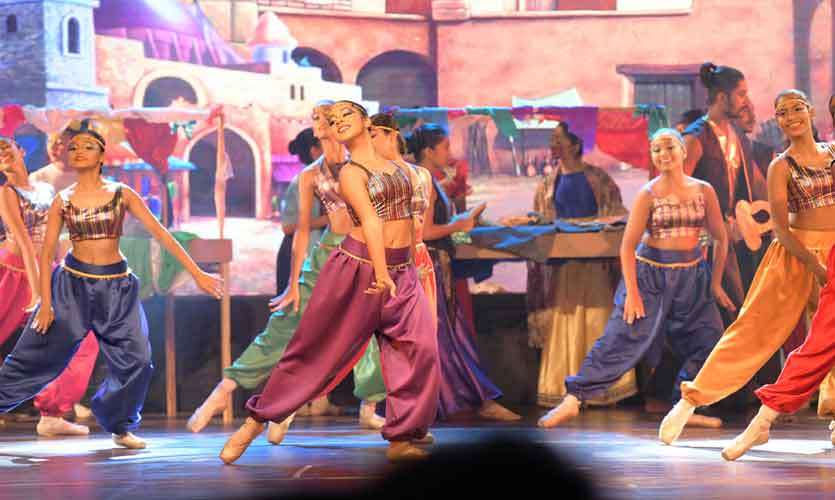 Yet, this adaptation of "Aladdin" that had a presence of a large and young cast performing through the arts of ballet certainly had my heart racing! The show's opening night on the 31st of May at the Bishops Auditorium certainly exceeded my expectations. Directed and choreographed by Natalie and Natasha Jayasuriya, "Aladdin" was infectious and mischievous in spirit.
While this musical try to stick to the originality of the movie which is the vibrant princess falling in love with a commoner, when the evil growls a helpful genie make his veteran presence, the ballet adaptation is no less of a story unfolded in pure form of dance. The dancers sure pay an energetic tribute to the original with precise dance movements and beats that kept the audience toe tapping till the end!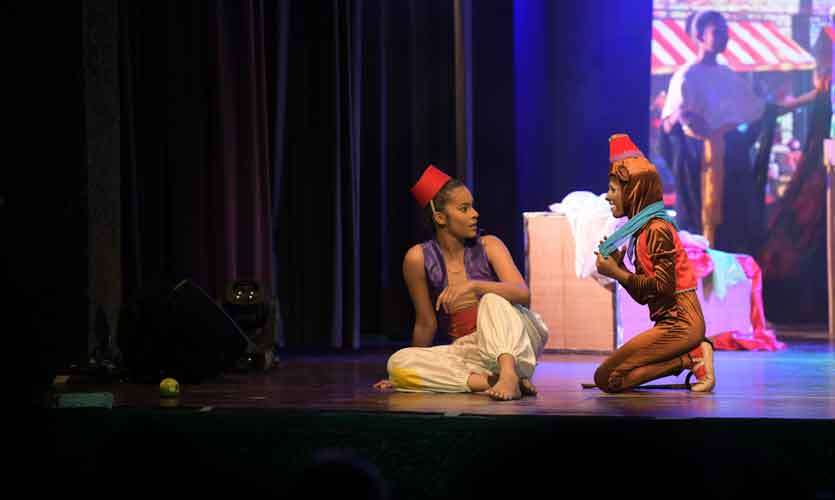 Not forgetting the vibrant Genie, who danced and kept the audience entertained, letting us know that we are in for a great night! Adding to this is the villainous Jafar who executed his role of evil rather meticulously.
Here are some of the thoughts made by audience who were blown away by the performance;
"It's so colorful and they look like feathers on feet! So beautiful and colorful! It was outstanding" – Amalka

"This is the first time I saw a ballet show and it was simply amazing!" – Nishani Reckerman

"It has been a lot of challenges this year but Deanna has made this into an amazing performace!" Farida Ali Bhoy

"The show was wonderful!" – Senali Kodithuwakku

"The children were well trained, Deanna has done an amazing job training them, wonderful event" –Wikrama

"It was beautifully choregraphed and a beautiful production" – Niwanthi

"It was very well done with children in so many ages and very well put together" - Vidu
This production, with its splendid color, choreography and attention to detail is truly a one that was not to be missed!