The life of Prince Siddhartha and his eventual decision to choose the path of enlightenment has inspired many laypeople to give up on worldly pleasures and choose a life of detachment. His life story has also inspired those with a creative mind to explore the various stages of this process on canvas and paper. Priyantha Weerasooriya is one such artist who has been painting the Bodhisatva on canvas and paper since 2006. In his upcoming exhibition aptly titled 'Marga', Weerasooriya is ready to take art lovers through Prince Siddhartha's journey of self-discovered liberation.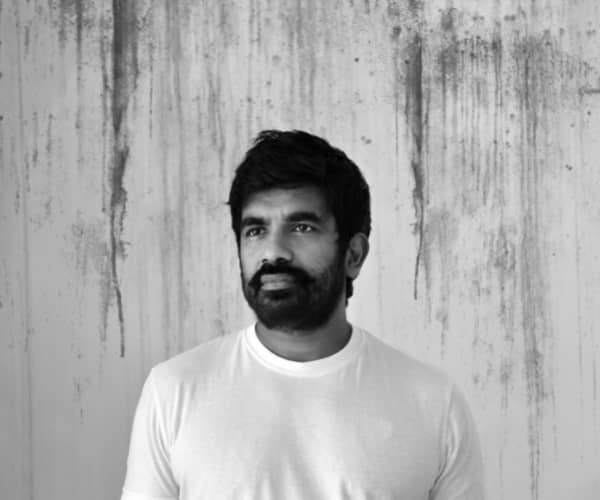 Weerasooriya hails from Yatawaka, a township in the Gampaha District, and is a product of Urapola Central College. Even though he had shown interest in art, little did he know that he could come a long way as a full-time artist. "I used to draw since I was a child but back then I was at my hometown and it was only after I came to Colombo that I realized that artists are being recognized for their work," he recalled in an interview with Life. "Subsequently I was at the Vibhavi Academy of Fine Arts but I didn't study there. The first opportunity to showcase my artwork was when I was asked to do the background design for a programme on a private television channel. Thereafter I held several exhibitions before I left for England on a scholarship."
Having read about the life of Prince Siddhartha, Weerasooriya was inspired to explore his journey on canvas and paper. "It is not easy to give up on worldly pleasures. The upcoming exhibition takes viewers on this journey."
The disgruntled face of Prince Siddhartha amidst various pleasures of nature depicts the Prince's battle with his inner conscience. Despite being a controversial theme, Weerasooriya believes that it is all about perception.
"I'm always concerned about how viewers would accept my ideas, as sometimes they are unable to perceive it as it is. But so far I haven't come across any critics," he added.
Weerasooriya has done many exhibitions since 2002 and it is one of these exhibitions that presented him with an opportunity to go to England. "I had an exhibition at the Crescat Boulevard and I met with a foreign couple who invited me to come to England. Subsequently, I went there with a few of my artwork and showcased them at an Arts Festival. Thereafter they arranged a scholarship and I studied Life Drawing at the Chelsea College of Art in London." He also studied for the Foundation Fine Arts (Painting) Diploma at St. Martin's College of Art, London while also doing a stint as a Gallery Assistant at the Dulwich Picture Gallery in London.
Even though the lockdown posed many challenges to people, it was a blessing for Weerasooriya as he was able to find his peace of mind and get ready for the upcoming exhibition. As a full-time artist, he has taken many risks to earn recognition in the field. In his concluding remarks, Weerasooriya advised upcoming artists to do what they are doing with a lot of dedication and passion. "There's a huge value for your creativity and it is up to you to master your own techniques. It is the uniqueness that matters," he underscored.
In addition, he also expressed his gratitude to Charles (London), Rukshan Nanayakkara, Philip Weeraratne, Ruwan Wijewardene, Suresh Dominique, Stephen Alston, Firi Rahaman, Rev. Sumana Thera and everybody who have helped him in his journey to succeed as an artist.
'Marga' will open doors to the public on December 9th and will be held at the Harold Pieris Gallery, No. 18, Guildford Crescent, Colombo 7 from December 10 – 12 from 10.00am to 7.00pm