When a famous international book fair was held in the country, people saw many adult colouring books flood the shelves. From bookshops to book fairs, online stores to retailers, these books with intricate designs that consist of, floral designs and animals among other things, became very popular. What makes every adult fancy getting one of these books for themselves?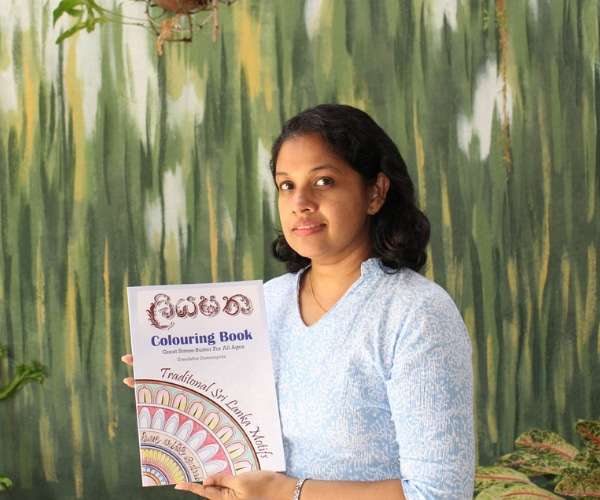 These are simply colouring books, something that kids have been using for ages. Colouring brings inner-peace and is good for de-stressing. Yet, is there a true benefit of colouring for us adults?
International psychologists Luis Rojas Marcos has stated that "colouring comforts us, gives us peace, and lets us enjoy ourselves — it even temporarily frees us from daily pressures... Although colouring a couple of hours does not eliminate all problems and worries, it takes us away and relieves us from the stress that overwhelms us."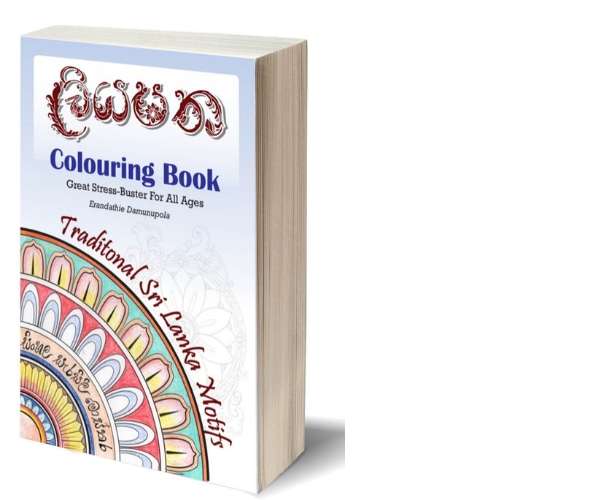 Erandathi Damunupola, a talented artist who has held many art exhibitions is now introducing her latest project, 'Liyapatha', which is a colouring book for all ages. Erandathie is a lecturer at the University of Colombo. She is a mother of three and is always looking for ways to inspire children to be more creative. "The idea originated as doodles I did on scraps of paper while sitting with my kids who were doing their online lessons. I started drawing these designs initially as a de-stressing activity, a pastime. When the papers started piling up I thought I should make better use of these beautiful line drawings. And so the idea of printing a colouring book- to help relieve other people's stress -was born."
Liyapatha is an adult colouring book with designs based on Traditional Sri Lankan motifs and designs. Adult colouring books have been around for decades but have not gained mainstream popularity in Sri Lanka. "So with this book, I hope to reach out to the child in everybody," says Erandathie.
For whom is this book?
"It is an activity that can be enjoyed and it takes you back to your childhood when life was carefree. Not only adults, young people and even children are spending long hours looking at electronic screens for over a year now. We hear and talk about how it might negatively impact the brain and the wellbeing of individuals. By printing Liyapatha, I hope that many will take their eyes and hands off the computer, to a pleasurable activity. It will provide some relief and healing to many who are victims in these troubled times."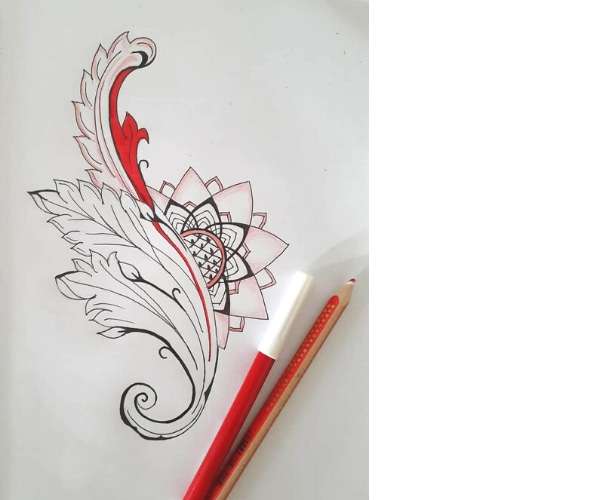 The contents
The book consists of 28 colouring pages. All of them are based on ancient Sinhala traditional art. These traditional designs are grouped as floral, geometric and animal designs. The book has incorporated all three categories of designs including Sinhala letter designs as well. All of which were hand-drawn by Erandathie herself.
"Waka deka is the basic motif of the traditional Sri Lankan artist. He will start his line drawing training with this shape and gradually develop it in to more intricate, flowing rhythmic patterns. I too have created designs using it as the basic motif." explains Erandathie.
The current popularity due to pandemic
The simple fact that hobbies help one de-stress is nothing new. Be it cooking, golfing, swimming, puzzle making all aim at de-stressing a person but with the current state of daily life due to Covid colouring might just be the remedy to help you unwind within the safety of your home. "I call this a great stress buster for all ages because not only adults but children and teenagers can also benefit. Colouring improves concentration. The mind will stay focused for a long time when colouring. Children will be mindful of what he or she is doing. They get hooked on it. Restless children become calm. It will also improve their creativity and help reduce screen time. It can provide a much-needed break these days, from online activities" says Erandathie.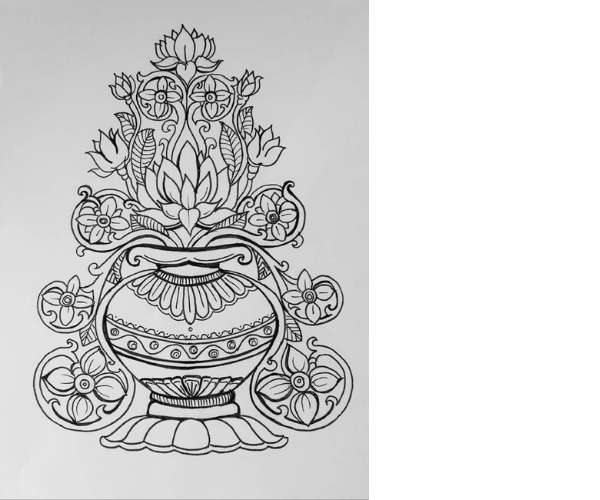 "Through Liyapatha I hope to take our traditional motifs and designs to the younger generation. I want them to see the diversity and the richness of our ancient art form. They will see them, colour them learn about them
and appreciate their rich heritage" continues Erandathie.
Pick up your pens and pencils in any colour or shade and begin your creative journey! Find out more about this book https://www.facebook.com/Elegentwall Or Email: elegantwall28@gmail.com