Fashion Brand- ROYAL & REGAL"PART TIME HOBBY TO A FULL-TIME PASSION"
Founder/Owner- Ms. Sharon Palawandram

Introduction
Sharon Palawandram the founder and CEO of the popular fashion brand Royal & Regal is a well-known Sri-Lankan E-Commerce Female Fast Fashion Brand.

Background
Sharon's personality was quite contrast to fashion because she got a Bachelor's Degree in Mechatronics Engineering & A master's in Business administration, whereas Royal & Regal was a whole twist in her life starting up as a hobby to a full-time passion, in complimenting the full roster that comes with Royal & Regal, under the mantra of 'less is more' approaching a more minimalistic style.
Personal Style- Sharon will always be seen in a blazer or the signature Royal & Regal Bomber Jacket with a must have hit shoe, Enya, Justice Perspex or Tahiti heel, all from Royal & Regal.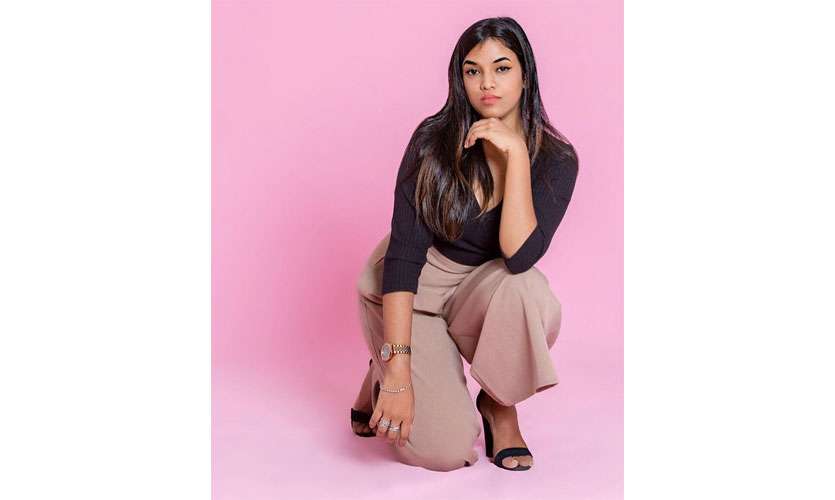 01) How do you work?
What are you looking for in a new position
Working in a startup requires a constant discipline. Discipline is developed by understanding the importance of consistency and perseverance to sustain and establish a brand.

Why do you want to work in fashion?
Royal & Regal is a cult brand lifestyle which perfectly fits in the fashion world. I am privileged to realize that the fashion world recognizes Royal & Regal as a premium Sri Lankan retailer.
What were some of your accomplishments at your last job?
I started Royal & Regal straight off of College. So the previous work experience is me being a mechanical technician under a German Car Manufacturer.
However, coming from a business oriented family, I learned the roots of work ethic, management and process at a very young age. This gave me a view on how to launch the strategy behind the launch and growth of Royal & Regal.
What were some challenges and how did you overcome them at your last job?
It was always a challenge being the only female mechatronics engineer in college and in my internship workplace.
However, it gave me an opportunity to prove myself and to establish equality in the workplace.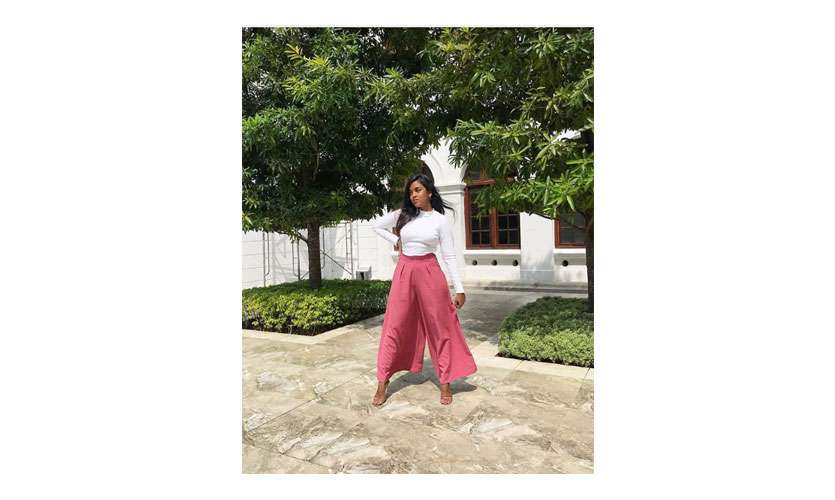 What did you enjoy most about your last job? What did you enjoy least?
All the experiences have been learning curves and I'm glad I faced them all.

What are your strengths?
Royal & Regal has a dedicated army of beloved followers and customers. As a brand our strength is our loyal clients as well as our team that works very hard to produce international styles from the runway to retail.
02) Why did you choose a career in fashion?
I didn't choose it. I guess it chose me! Haha! As I said I simply started off Royal & Regal to grab some pocket money for college which ended being a full time career that I love.

03) What trends do you currently see in the fashion industry?
Since we are days away from Summer, Sri Lanka always loves a good cotton dress that will be perfect for the Sri Lankan weather providing style with comfort.

04) What was the spark that paved the interest in taking fashion more seriously through building the brand "ROYAL & REGAL"?
I think it would be our clients. Our customers always gave feedback and we take feedbacks and reviews very seriously. The overwhelmingly positive feedback during our inception motivated our team to go forth and do what we love even better.

05) How has your work evolved since you began your own label "ROYAL & REGAL''? How would you describe your brand?
Royal & Regal is a brand exclusively curated for the Independent Millennial Fearless Super Woman Power House which is also now being expanded to the Maldives with a 24 hour shipping service.

06) The pieces designed by you has become more appealing. As a result what sort of an acceptance is received while you see your clothes worn by people around?

Our team take extra care when it comes to manufacturing and finishing a product. Quality Control is a Forte for Royal & Regal. This has established the trust for an online brand and the word of mouth has proved acceptance for our brand and style.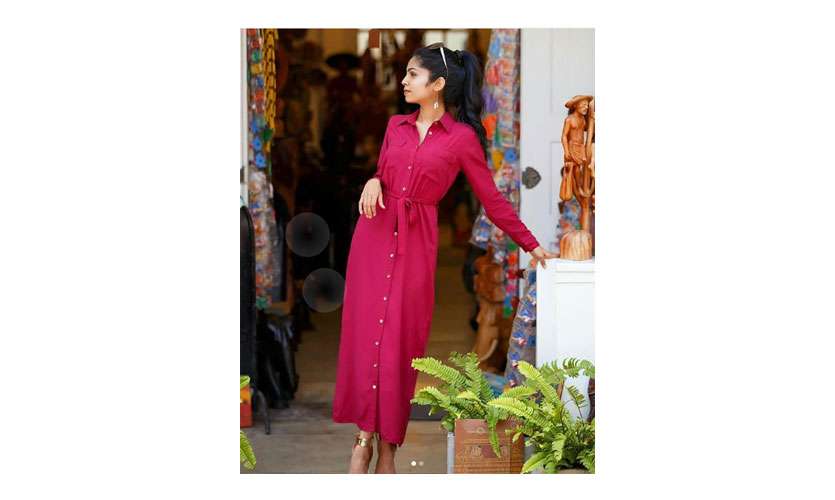 07) What is your future motto in another ten years of time?
To be a Global Retailer that's proud to be homegrown.

08) Can you give us some insight to your upcoming collection?
We are currently working on the first Sri Lankan brand collaboration. We will also be launching more collections for the fun and fearless over this summer.

09) What is your opinion on, seeing students going the "indie" route and starting their own labels immediately after graduation, rather than working for other companies? (Do think it's right/wrong)
Experience always gives insight on work ethics and methodology. So I would recommend gaining experience prior to a launch as there are so much of unforeseen challenges that arise and that's why we see many brands fail after a while.
10)What does it take to start your own label and make it as an independent designer?
If you have the passion and the drive, anything is possible.

11) Any closing thoughts?
"Remind yourself, nobody's built like you. You design yourself'' -Jay Z

12)What is the greatest advice you would like to give to upcoming young designers?
Always be yourself and don't be afraid to experiment.
By: Harthika Ganesan