Featuring - LICC
Today on Fashionably Danu I feature a favorite Jeans brand from Sri Lanka, LiCC which was launched in 2008 and was re-launched at the end of 2011 focusing on new and trending jeans which work well with our outgoing lifestyle and they still keep it value for money.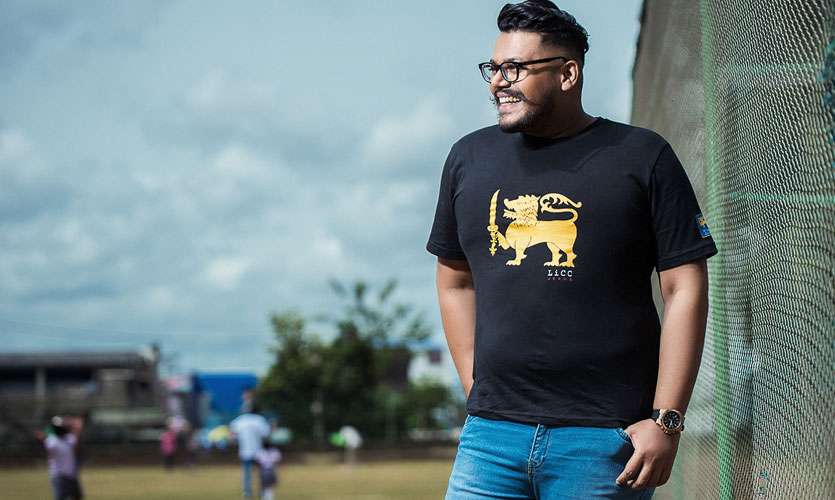 More than the famous Jeans I'm featuring their LiCC Match Pack - Cricket Tees, which was launched at the end of July to help us to cheer the team! And this time around our team needs all the help we can give them. The T's were so temperature friendly which works well with the HOT SUN – I wanted to speak to the men behind the brand Chief Executive Officer – Yasotharan Paramanantham and Marketing Manager – Ashkar Hussain about this limited collection
And once again I worked with the BEST Arantha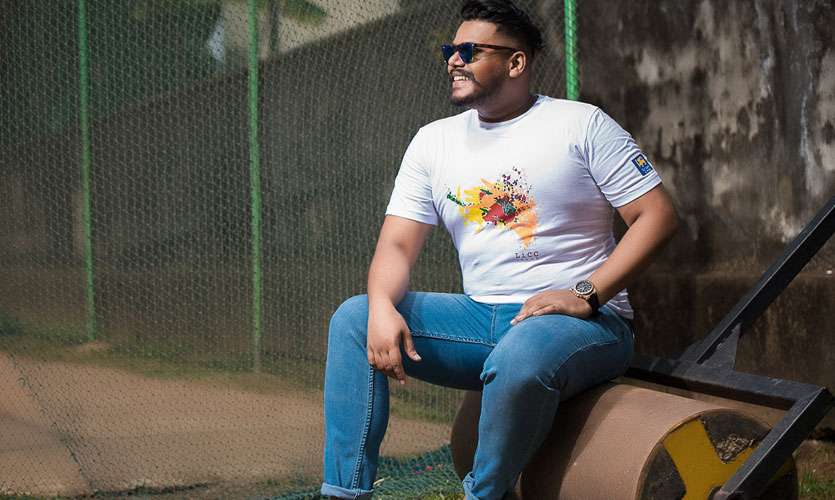 1. What made you add these cricket T-shirts to the Market?
A – We wanted this to be an everyday t-shirt which could be worn to classes, during weekends and even cricket matches and the response we've got from our patrons has been overwhelming.
2. Would this be a permanent lineup with Licc?
A – LiCC Is partnered with Sri Lanka cricket till 2020 as the official casual clothing partner. Therefore, we will have a continuous collection coming up twice a year.
3. What would you say is missing in Men's Fashion in Sri Lanka?
Uniqueness, Colors, Exclusivity
4. As a brand how many pieces do you put out in every collection? Do you also custom make?
A – We only produce 300 pieces per design. This enables us to give a wider design range to our patrons.
6. Where are you selling these T-shirts?
These Tee's can be purchased via our Facebook or Instagram Pages or leading Cool Planet outlets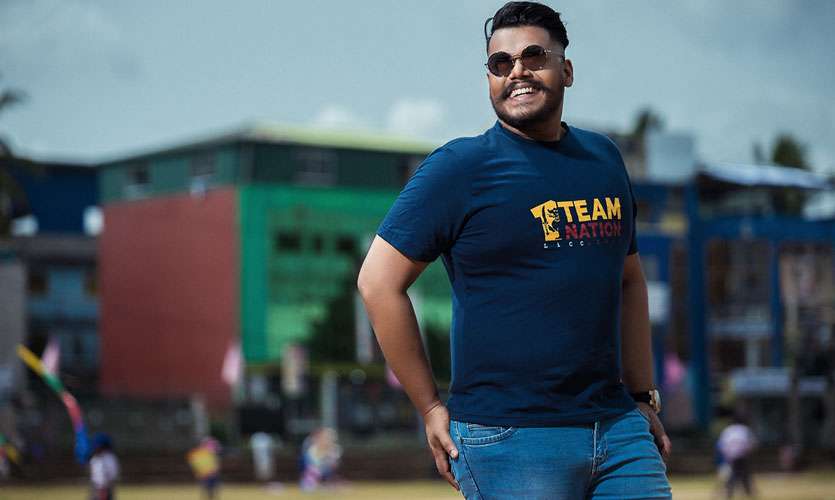 7. You have priced these T-shirts very affordable, how come?
We wanted to make it affordable across all age groups so that they feel they are a part of LiCC & Sri Lanka Cricket.
8. What is the process of creating and marketing your design? Your design inspiration
A – We came up with what was lacking in the market and figured no one had come up with t-shirt designs using cricket slogans. We capitalized on that came up with this collection for

9. Who do you envision wearing Licc?
A – Anyone who wants to be a trendsetter
10. what would you say are 5 important items which need to be in any man's wardrobe?
Jackets – Always stick to classic styles as these will see you through season after season.
Suits – Go for a nice, tailored fit in either black, navy or grey.
Shirts – A crisp white button-down shirt will see you through a plethora of situations.
Trousers – classic tailored trouser and the casual chino are wardrobe essentials. Dark wash jeans for men are a perfect way to add that casual element to your wardrobe.
Shoes – Always invest in your footwear as these can carry you through every occasion and season. Go for a brogue or derby in black or brown for more formal occasions and a pair of white trainers for your more casual days.

Designer – Licc
Photographer – Arantha