I am sure that most of you reading this article have a closet overflowing with clothing.
Chances are, like me, that you even have items that still have their labels and price tags attached. Have you ever looked at the care label to see where your clothing was manufactured?
I know that until recently I didn't. It got me thinking about how easy it is for us to go our entire lives without considering where our clothing comes from, who made it, or the conditions the workers are in. Many of us even throw clothes away without thinking about the impact the seemingly innocuous action will have on the environment.
On Thursday the 14th of June the British Council will be holding a free film screening, "The True Cost." The movie revolves around the fashion industry and the ways in which it can undermine human rights, as well as detrimentally impact the environment. They will also screen " Made in Sri Lanka".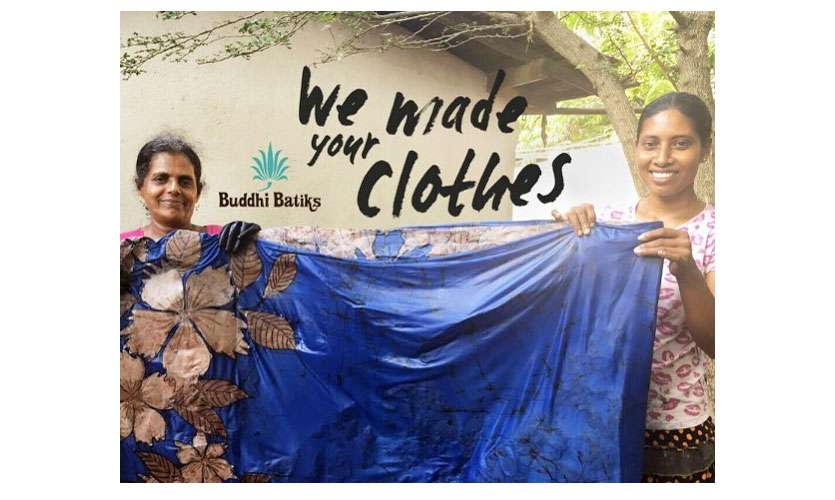 "Fashion Revolution Sri Lanka, represented by several local and ethical fashion brands, would like to invite you to the screening of "True Cost", a groundbreaking documentary film that pulls back the curtain on the untold story and asks us to consider, who really pays the price for our clothing.
Sri Lanka has a long history that supports sustainable fashion, with its award-winning fashion manufacturing industry, that pioneered green factories and campaigns of child labour and adverse working conditions. Now Sri Lankan ethical fashion and lifestyle brands including Selyn, Kantala, House of Lonali, Buddhi Batiks, Pras & Danties, Pedals Footwear, Dodo Footwear, Cane Couture, Rice & Carry, Api Happi, Parkville, Original Source & Supply, Sena Eco, Booteek, Rampart and the Good Market, have taken to the task at hand and are spearheading the growth of the fashion revolution movement in Sri Lanka." - British Council FB.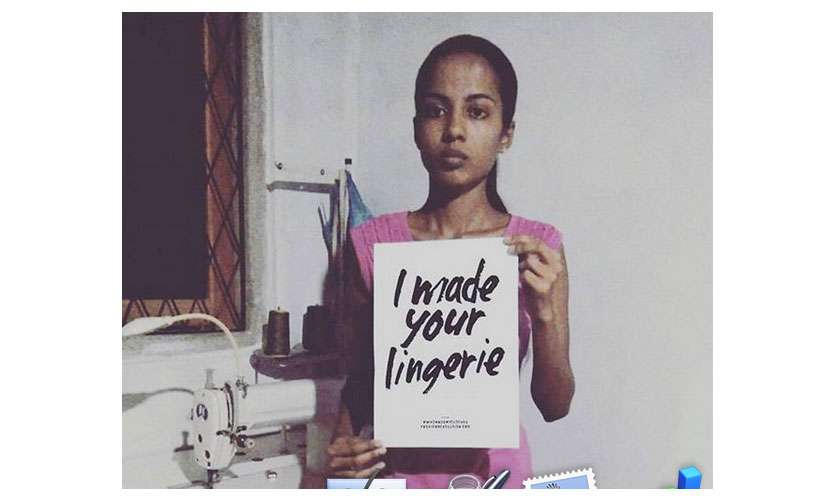 This event is inspired by a global Fashion Revolution initiative that urges people to question, "Who made my clothes?" The 24th of April was the 5th anniversary of the 2013 Rana Plaza Factory collapse. The factory owners told workers to return to their jobs despite evidence that the building was unsafe, according to a government report discussed in The New York Times. The collapse killed 1,138 people. The Fashion Revolution Movement calls for transparency in the fashion industry and encourages people to change the way our clothes are sourced, produced and purchased.


#whomademyclothes draws attention to the place garment workers occupy in the supply chain, the film puts those working in the cotton-picking and weaving industries, dyeing clothing, and sewing the final garments at front and center.
Produced by sustainable fashion organisation Futerra, the short is choreographed by Christopher Bordenave and directed by MJ Delaney The characters – all hailing from different countries around the world – dance to an impactive, rhythmical soundtrack as the question "Who made my clothes?" appears in various languages.
The film invites the viewer to consider the complex chain of events that lead to the completion of an item of clothing and encourages them to consider how we, as consumers, can help with the issues of sustainability, and unfair and unsafe labour.
"It's about re-examining our relationship with trends," says Delaney. "We're surrounded by the media telling us we need to have an entirely new wardrobe with each passing season, but for most of us, it's not affordable to do that ethically. When thinking about our shopping habits, and how much it costs to follow the latest trends, we need to be more conscious about where we're shopping, what we're buying, and who was involved in the production of the garment. Buy quality, buy less. It's about shopping clever." - Fashion Revolution
Rushanara Ali, MP for Bethnal Green and Bow, and incidentally the first person of Bangladeshi origin to have been elected to the House of Commons, put it succinctly when she said: "[Rana Plaza] was a wake-up call to consumers in the west and their governments.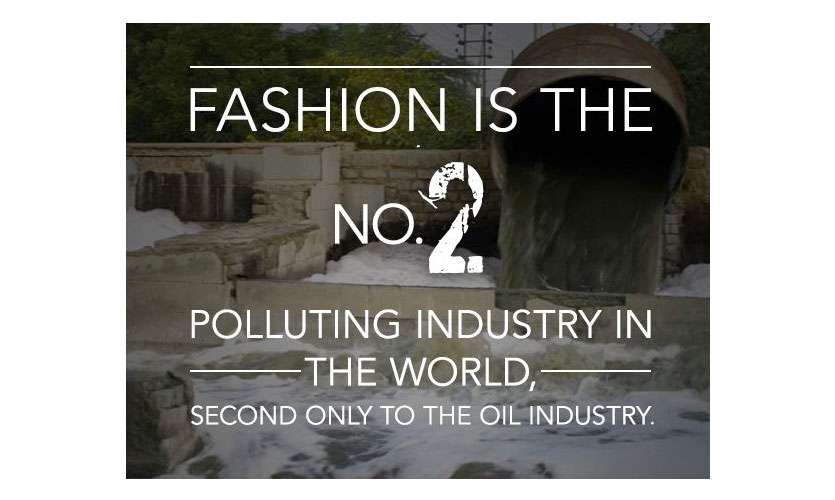 The awareness and public pressure both internationally and also domestically has meant that the workers in that sector have a stronger voice and more back-up which needs to be maintained. Overall pay and conditions have improved slightly. But the prognosis is a mixed one. There has been some progress but not enough. We need to make sure the legacy of the tragedy is that there are international agreements to make sure something like this does not happen elsewhere.
Two things that you can do to help the movement are :
1) Sign the Fashion Revolution manifesto
A 10-point plan launched by Fashion Revolution co-founders Orsola De Castro and Carry Somers, the manifesto states: "We love fashion. But we don't want our clothes to exploit people or destroy our planet. We demand radical, revolutionary change." With arguments for a fair living wage, respect for culture and heritage, conservation of the environment, greater transparency and accountability within the supply chain, as well as an emphasis on measuring success in more than just sales and profits, pledging your support is a no-brainer. https://www.fashionrevolution.org/

2) Start inspecting your clothing labels
Join the #whomademyclothes initiative by snapping a picture of your clothing label and asking who made it. Yes, brands have a responsibility to simplify their supply chains, maintaining ethical and sustainable standards at every stage, but it's consumers who need to pull them up on it.
Fast fashion isn't going anywhere anytime soon. In fact, fast fashion was created for this simple reason: to get us buying more and more and without much thought into where these garments are made. Fast fashion companies cut corners, they use cheaper fabrics and cheap labor. It is simply exploitation. There is the argument that fast fashion creates jobs but when people are exploited it simply isn't right. Among the environmental costs of the high-speed business are water pollution, toxic chemical use, and textile waste.