The founder of Wedding Dreams and TERIN, Designer Terin began her journey as a designer 14 years ago. Hers was the first store creating bridal dresses and spotting a demand for glamorous evening-wear she started Evening wear by TERIN. Her specialty is creating luxury bridal dresses and evening wear for discerning brides and those seeking a glamorous gown for a special occasion.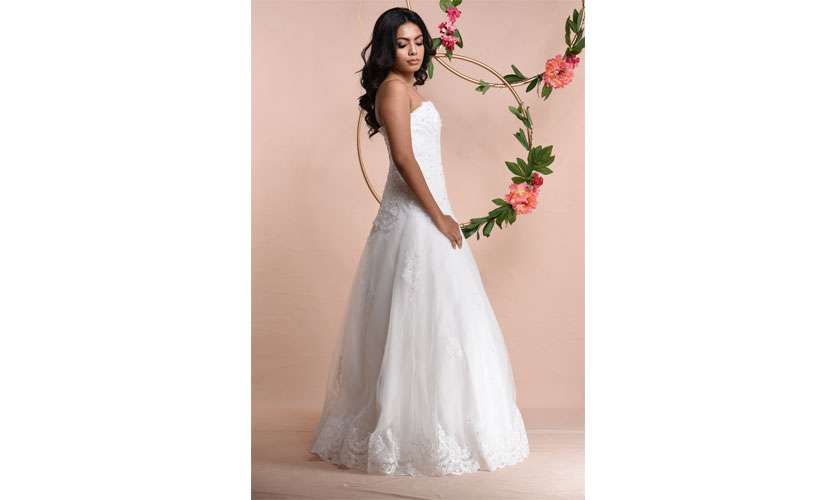 What made you embark on a career in fashion design ?
I've always been a creative being and developed a love for fashion and textiles from a very young age. The sense of achievement I get when I transform a design on a paper to an actual garment is one of the main reasons that made me choose designing as a career.
What is your latest collection called?
My collection for Wedding Dreams is called 'White Bridals' while the collection for 'Evening wear by TERIN' is called "Bejeweled"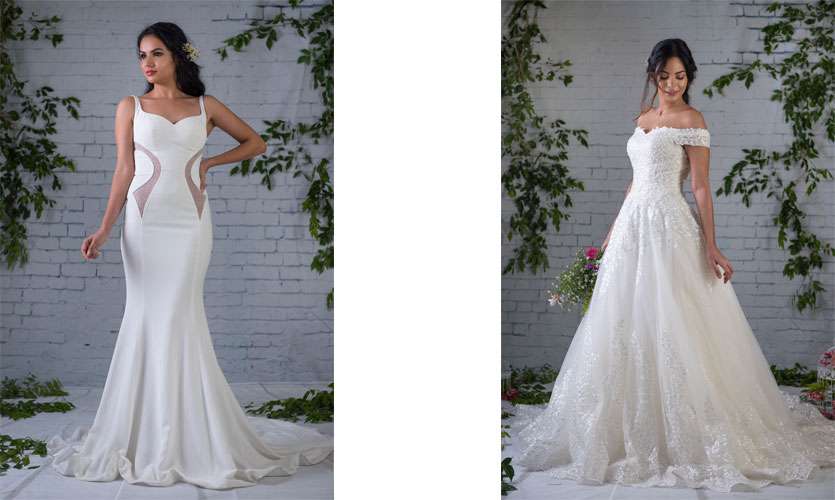 Do you specialize in wedding or evening dresses?
I started off my career with bridals and started designing evening dresses due to many requests I received from my clients. Due to the positive feedback and demand, I decided to launch my second label ' Evening wear by TERIN', so now I specialize both in bridals and evening dresses.

What inspired this collection?
My collection "White bridals" is inspired by the innocence and purity of a woman. The collection consists of subtle hues and tastefully embelished gowns with simple, classic cut dresses. Luxurious fabrics with a dull luster, delicate and shimmering embellishments and sculpted sheaths add a soft romantic feel to the collection. My evening wear collection, 'bejeweled' is inspired by the beautiful varieties of gems found in Sri Lanka. The collection consists of exquisite crystal embellishments and fine silks. Shiny golden and silver thread work are the signature looks which add glamor and elegance to the collection.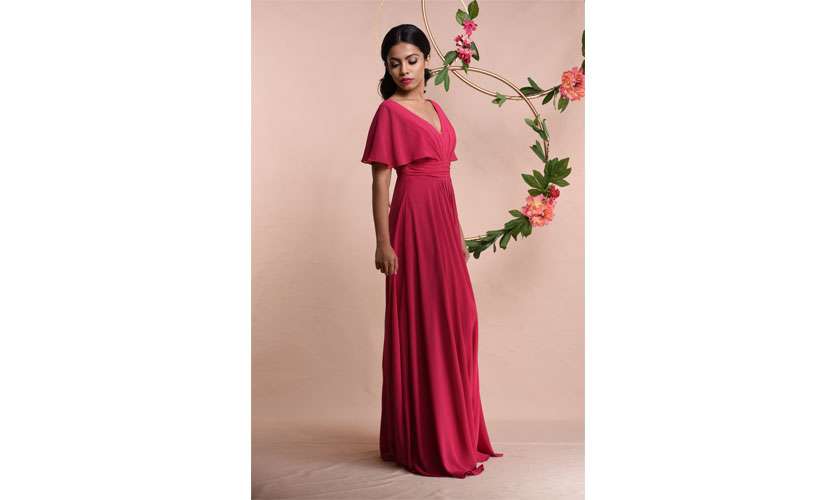 What are the challenging aspects of running a fashion business in Sri Lanka?
When I launched my label 'Wedding Dreams'14 years ago it was the only bridal dress store in Sri Lanka and back then convincing Sri Lankan brides to wear a dress on their big day was a bit of a challenge. This has changed over the past 14 years. In general rising cost of manufacturing garments is a huge challenge currently. With the increasing cost of living clients tend to look for low budget options, which in turn constricts designers from creating unique extra-ordinary pieces which obviously costs more. I think this is a major drawback for the creative aspect of a fashion business.
Where do you retail your stuff?
I retail my bridals and evening wear at Wedding Dreams, but my evening wear is also available online.
What is your top tip when selecting a cocktail or wedding dress?
You should always be aware of what your body type is, and you should accept the fact that all silhouettes will not suit you. If any of my clients are getting a dress designed and custom-made by me I always encourage them to first try on a dress with a similar cut, so she could see for herself how it looks on her. Just because a dress looks nice in a magazine or Pinterest that does not mean it will be the most stunning silhouette for you.

Who is your muse?
My muse is not an individual. My muse is my clients, the women around me.

Fashion prediction for next season?
In terms of silhouettes, crop tops, will still be in, while cape sleeves and cold shoulders will make a strong comeback as it was repeatedly seen in many collections. There was a strong Victorian influence, so we'll be seeing lots of ruffles, lace and broaches. Velvet, silks, sequined and metallic foil fabrics will be a top trend in the next season.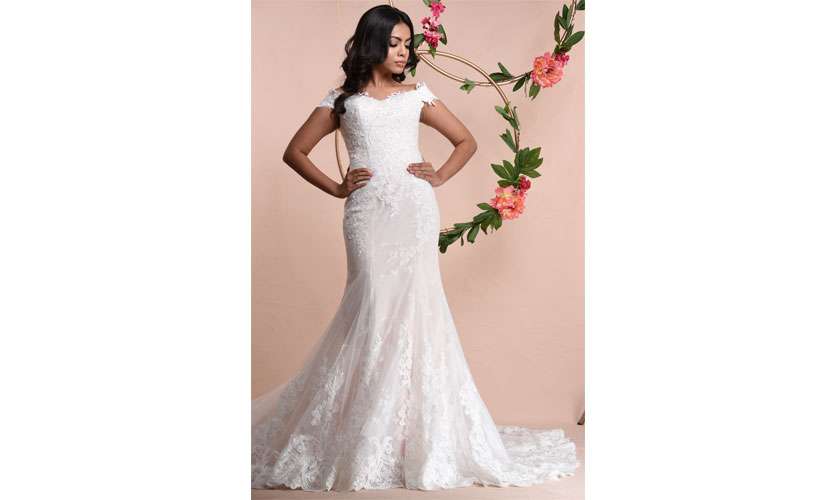 Who would you like seeing dressed in your creations?
I do not have a specific celebrity or a famous person in mind, though it would be great to see someone famous wearing my label.however I still get excited when I see clients wearing my dresses.
How do you balance creativity with commerce?
It's important to understand the client's buying power, so I always work around a budget. If it's a custom-made garment I inquire about the budget first and work around it because no matter how fabulous the design is, if the client can't afford it, I will not be able to get the product sold. I talk to my clients to find the correct balance between my creativity and the commercial appeal of my products in order to drive sales.