Spotting a niche for beachwear clothes in Sri Lanka, former IT worker Dishnira launched her Thambili Island Wear label recently. Her maiden collection called Paradise Island features jumpsuits, kimono style beach wraps, and playsuits. With clean cuts that add a bit of dare and fashion flair, her collection is fresh and interesting.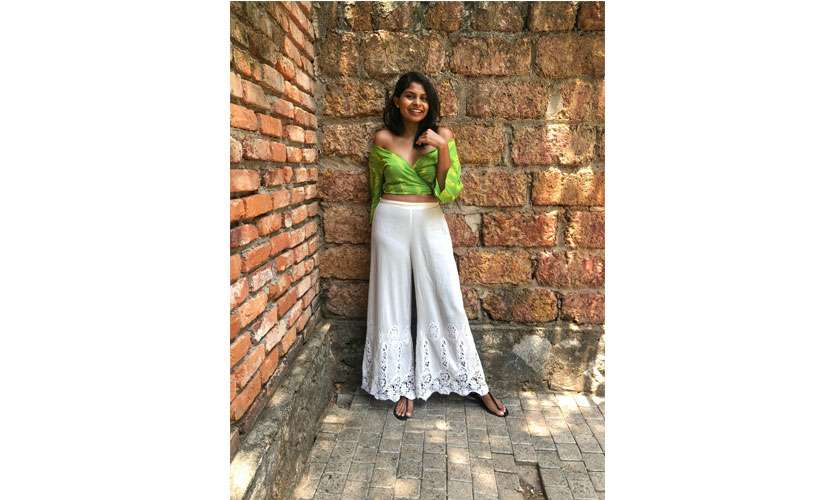 What made you embark on a career in fashion?
I've always wanted to embark on a project that would allow me to use my creativity. After returning back to Sri Lanka having completed my higher studies, I began working at an IT company here. Most weekends we'd try and get out of the city. During my travels here, I noticed a need for affordable beachwear here and started Thambili Island Wear to fill that niche.

How did the name Thambili Island Wear come about?
I was with a group of friends telling them that I wanted the name to be something meaningful to Sri Lanka as I wanted it to be recognized as a Sri Lankan brand.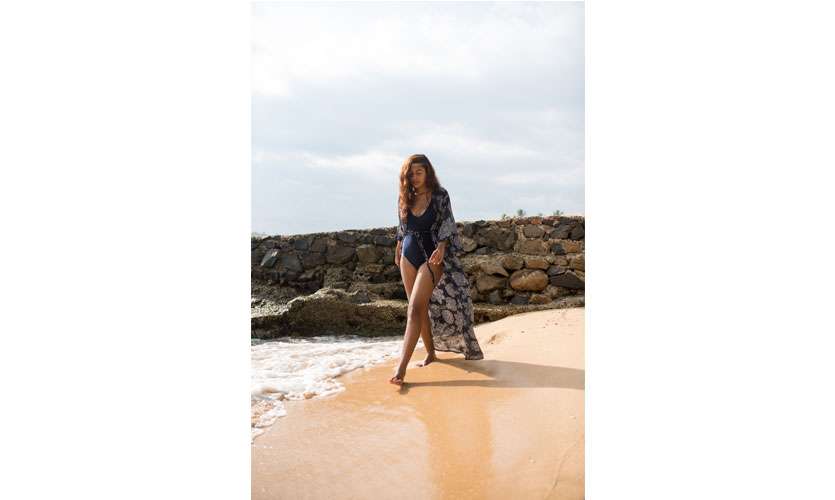 What is your latest collection called?
My first collection is called Paradise Island, I wanted to pay homage to the beautiful oceans and sunsets our island is blessed with.

Describe this new collection?
Each collection will be inspired by my travels and all the beautiful places I've been to. My first collection celebrates the beauty of our island. The pieces from this first collection are everything you'd need for a long weekend beach getaway. I've got people covered from the day to night looks and everything in between.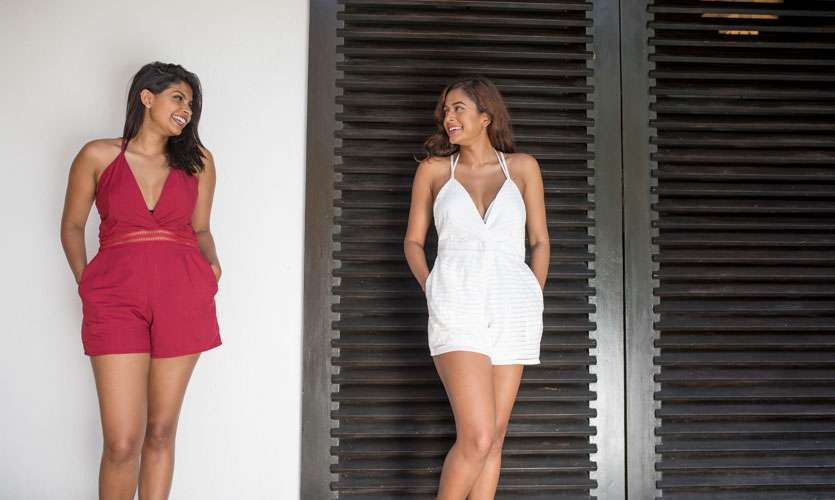 How long have you been a designer for?
I'm not a designer by profession but from my early childhood, I've been a keen observer of trends and fashion. I used to cut and hand sew some of my clothes. One summer while I was back home from Uni I learned pattern-making so I could understand the art behind it.

What inspired this collection?
I wanted to introduce some amazing swimsuit cover-ups & then I worked from there to make a more holistic collection by adding a few more dressy pieces.

Where do you retail your stuff?
Instagram has been an amazing platform, we kicked off on Instagram 2 months back and did our first pop-up at the Arienti store recently.

What is your top fashion tip?
The clothes have to fit you right! I think a piece of clothing that fits you well would look so much more expansive than an ill-fitting garment that was actually pricey.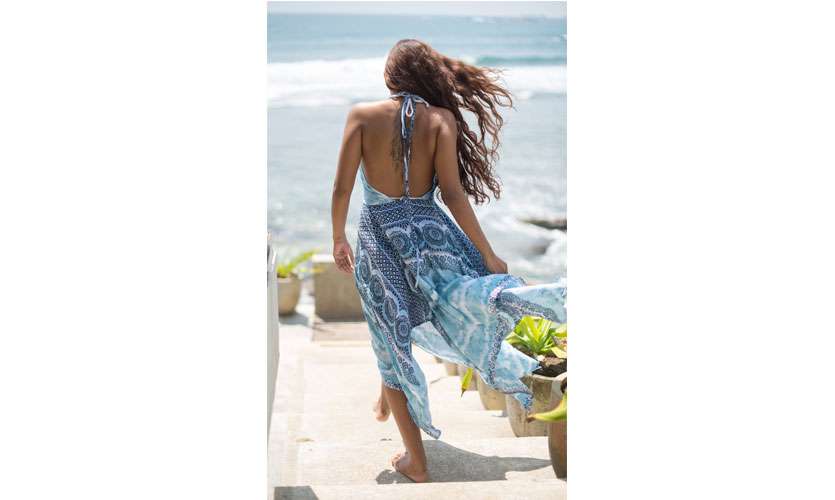 Who is your muse?
Darshi Keerthisena

Fashion prediction for next season?
I think ruffles and frills will still be in with all kinds of variations. The 70s are making a come back, with bell bottoms and statement sleeves.

Who would you like seeing dressed in your creations?
Yehali Sangakkara
What's the best way to accessorise your clothes?
Jewellery or a nice bag, but I pretty much carry my cane bag around with everything.