The ambience is super chilled out. A lot of wood furniture and décor with lovely light blue contrasts. Whoever created the playlist for the music has great taste. It's a nice place for a simple date, just to grab a quick lunch or even to get some dinner with friends.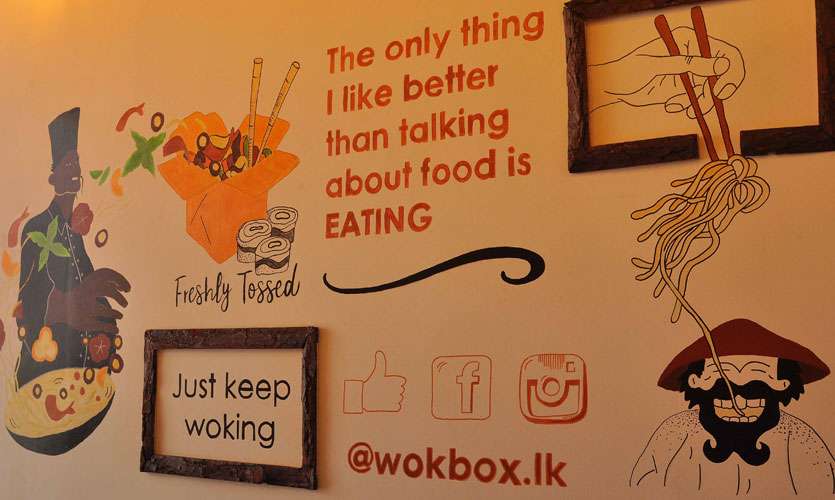 The Food

So WokBox.LK has an interesting concept, it's basically where you get to choose from a range of carbs i.e. Fried rice (Rs.199), Thai Jasmine Rice (Rs.199), Egg Noodles (Rs.249), Rice Noodle (Rs.249).
Next, you get to choose a protein: Chicken (Rs.299), Beef (Rs.299), Prawns (Rs.399), Calamari (Rs.399), Tofu (Rs.99).
Then you choose a bunch of vegetables or nuts that you want in your mix such as: Oyster Mushrooms (Rs.99), Button Mushroom (Rs.99), Bell Pepper (Rs.99), Cashew (Rs.99), Baby Corn (Rs.49), Peanuts (Rs.49), Onion (Rs.49), Broccoli (Rs.149).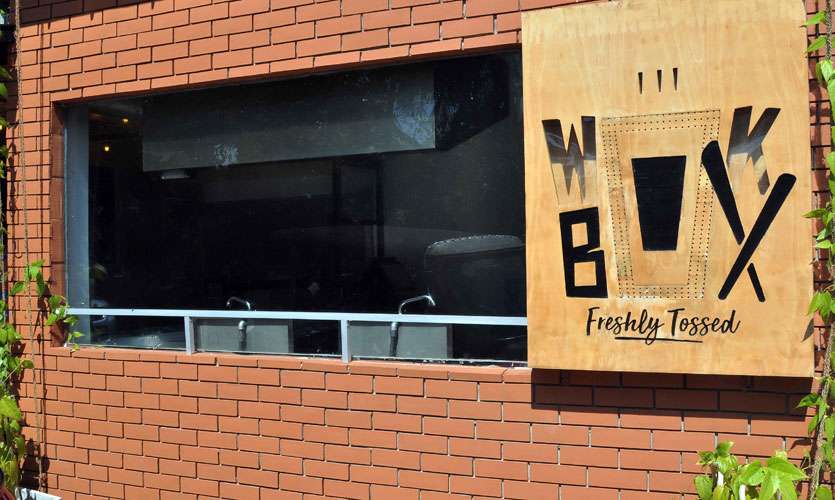 And finally you add one of their 4 signature sauces:

Angry Honey: This one is more on the sweeter side of things. It's a kithul based sauce with a good amount of kick to it through the Kochchi. This is a nice balance of sweet and spicy.

The piping clove: Definitely a garlic chili sauce. It's one of their top sellers, personally, I didn't care too much for it. But for any person who likes spice, this is definitely the way to go. It's not sweet but has a strong garlic flavor.

The Tropical Fusion: This was definitely the more interesting one, of the lot. It has a strong tang due to the tamarind. Very mild spice. Not too sweet but has adds an interesting taste to a dish, I personally wouldn't add too much of it.

The mistress choice: This was a very green chili sauce. It has a very distinct Kochchi flavor, and if that's what you like, then maybe give this a try. It's quite spicy. The portion sizes are pretty good, I mean 2 people with not so large appetites can share one.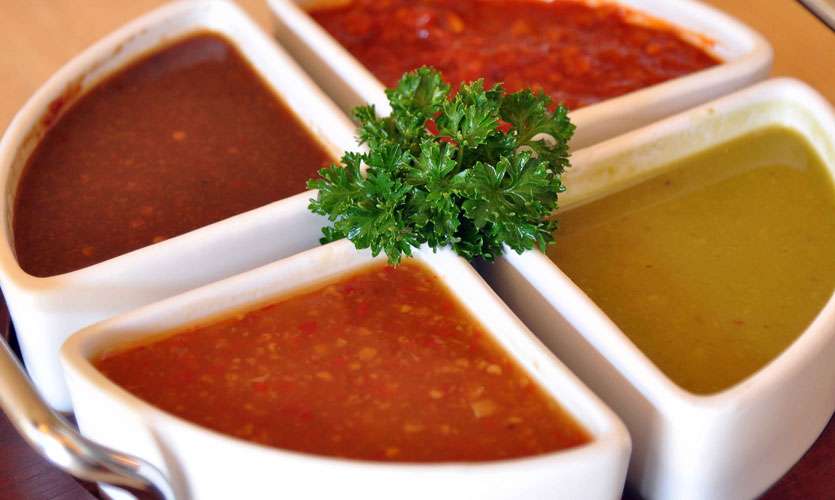 I ordered prawns in my one, and there was a good number of them. The taste of the dishes aren't WOW! They're pretty basic if not for the sauces. I liked the fried rice with prawns, cashew, mushrooms and the angry honey sauce. The noodles with calamari, peanuts and the piping clove was not bad. It's a great quick, easy and affordable meal to have.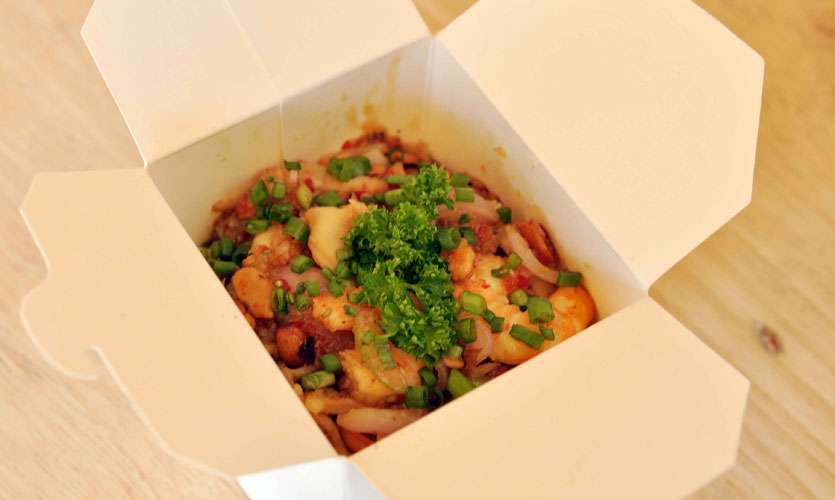 I also tried some of their starters as well. The Batter fried Cuttlefish (Rs.499) was great. It comes with a nice garlic butter, which I thought added such amazing flavor to the dish. The Chicken Wings (Rs.399), were alright. It honestly was nothing special, it was a little sweet and also a little spicy but there was nothing distinguishing about it. The portion size of the starters are very small and not adequate.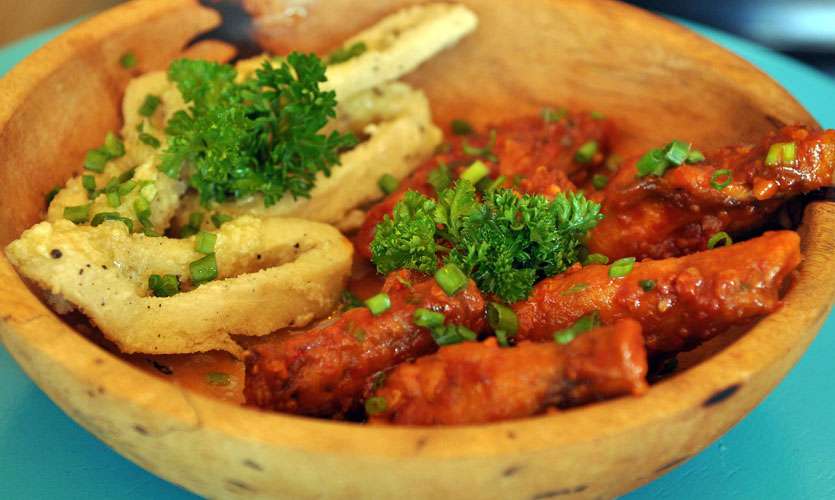 Would we come again?
Actually, to be very honest! Yeah! I would! Although there's a lot of mixed feelings on this place, the prices are actually pretty reasonable, depending on how you order. I mean what I had if calculated comes to about (Rs.796), which is not bad to be honest. At the end of it you are pretty full.
Recommendations:
Definitely the Batter fried Cuttlefish! Love the garlic butter.
By: Aaron Bulathsinghala
Photography: Nisal Baduge