Grand Oriental Hotel was established centuries ago and bores of colonial architecture. Located in the pinnacle of the commercial capital of Sri Lanka, GOH has a scenic view overlooking the harbour and it is one of the few places that still offer a great range of dishes at a very reasonable price.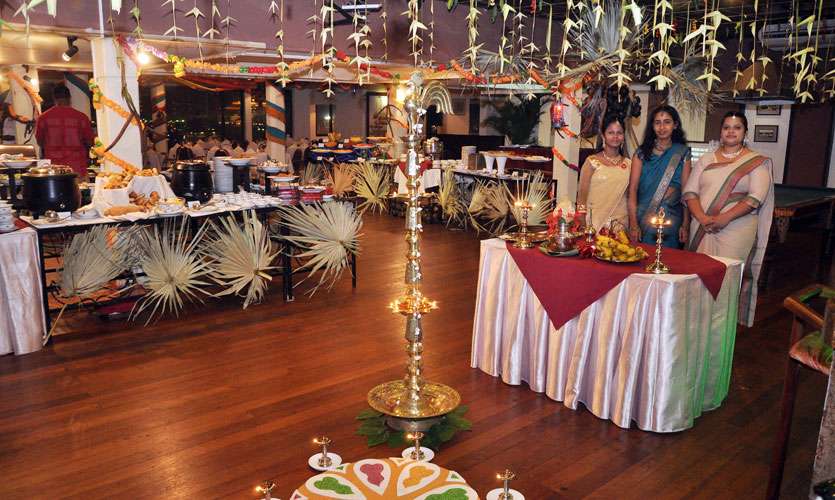 Ambience
The Harbour Room is the main restaurant at GOH which can accommodate around 100 guests at a time. The restaurant is very spacious and still has the colonial decorations intact. This restaurant has both a dining area and a bar. Harbour Room offers both buffet and a-la-carte dining options for its guests.
Jaffna Food Festival at GOH happens from 20th to 30th June every year and has been taking place for the last 8 years. The chefs carrying out the buffet are from Jaffna and they have been carefully curated by the hotel.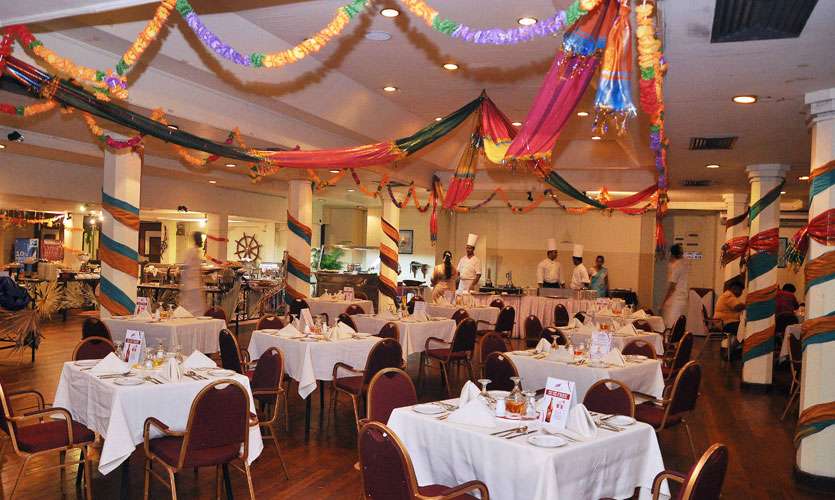 Drinks – 4/5
As soon as you're seated you get served a glass of faluda. It makes you feel like you're in a small tea shop by the road in Jaffna. Flavoured in just the way it is in Jaffna, it is a treat to the urban folk over here.
Food
Soup
To start of the buffet there were two soups in place. One was hot rasam and the other was a soup named odial. Whereas rasam was rich in tamarind and tomato, odial was rich in spices, giving a taste of Indian cuisine.
Starters
For starters, GOH had assembled an array of western dishes along with a few spicy Jaffna style dishes. There was a fried chickpea salad, murukku, and cowpea with oriental roots and chicken Hawaiian salad, pasta salad, mixed green salad accompanied by various sauces and vegetables to dress the salads. There was a range of pickled vegetables as well, a favourite among South Asians.
Main Course
The main course was filled with Jaffna inspired dishes. The carbs were saffron rice with fried onion and cashew nuts, Nadu rice, lime pickle rice, idly, and string hoppers. All of them were vegetarian courses. There was a hopper station as well. They served Sri Lankan style hoppers, with or without eggs as per customer's request. On to the curries, there were crab curry, mutton curry and chicken curry made to the style of Jaffna cuisine. Then there was a fish curry and a Sura curry, a fish mainly found in South Indian style of cooking. There was prawn curry as well as a dry fish curry. Separately vegetarian curries were kept, so the guests won't be confused. The most popular Jaffna dhal dish was the first of the vegetarian curries, leading on to a fenugreek seed curry, cauliflower curry, snake gourd curry and carrot curry. Compared to the style of cooking we're used to, it was clear that Jaffna people liked a lot of gravy, almost to the point that the rice was immersed in it. It was a different experience to indulge in all these curries, which were infused in many spices, taking the taste buds through a journey of flavour.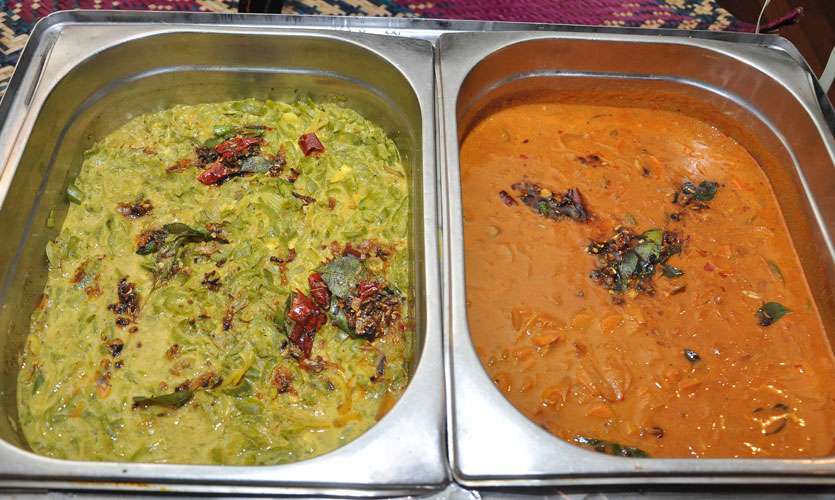 The most exciting part of the buffet was the vadei station, giving out hot ulundu vadei and dhal vadei. There was red chutney, green coconut chutney, coconut sambol as accompaniments for vadei.
It was clear that we the urban folk were doing it wrong. The vadei were very small to the ones available here, which gives a better fry to the vadei and the vadei itself was not that flavourful so that the chutneys can be enjoyed properly. All the flavour was packed into the chutneys and sambols. Which you're supposed to drown vadei in before eating. The taste that it emits is unexplainable! It was that good!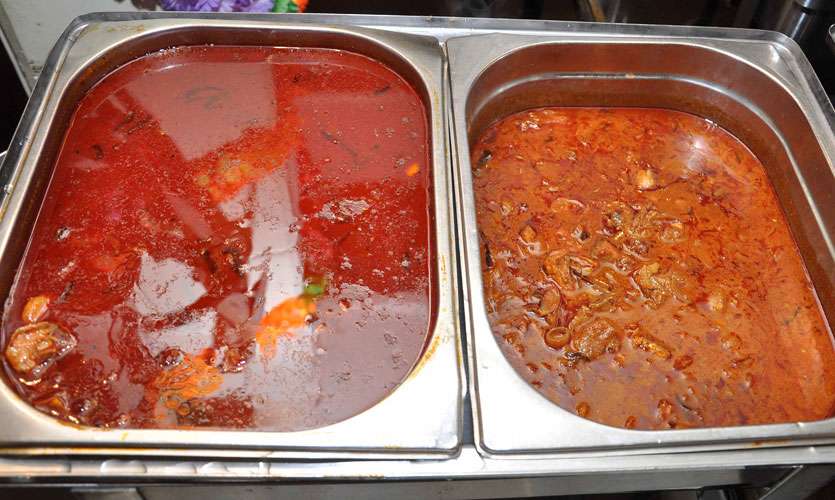 Last but not least there was papadam, ash plantain poriyal (fried ash plantain slices) and fried chillies to give your taste buds that oomph we search for in a day-to-day basis.
Desserts
The selection of desserts was a mixture of South Asian and Western cuisines. There was rasam, a staple at any Jaffna household, then there were payatham paniyaram, which I found was of a close resemblance to our oil cakes and mun kavum, just in smaller sizes and more frying time. Afterward, there were dodol, which is a favourite around all of Sri Lanka. There was basabusa, a Middle Eastern sweet treat and thereafter was bread pudding, pineapple upside down cake and milk toffee. All of them was made to perfection and tasted amazing. To end the array of desserts, there were fruit slices of watermelon, mango, waraka, mango, pineapple and whole rambutan and Jaffna bananas. Yes, there was waraka, and that's something you shouldn't miss out on!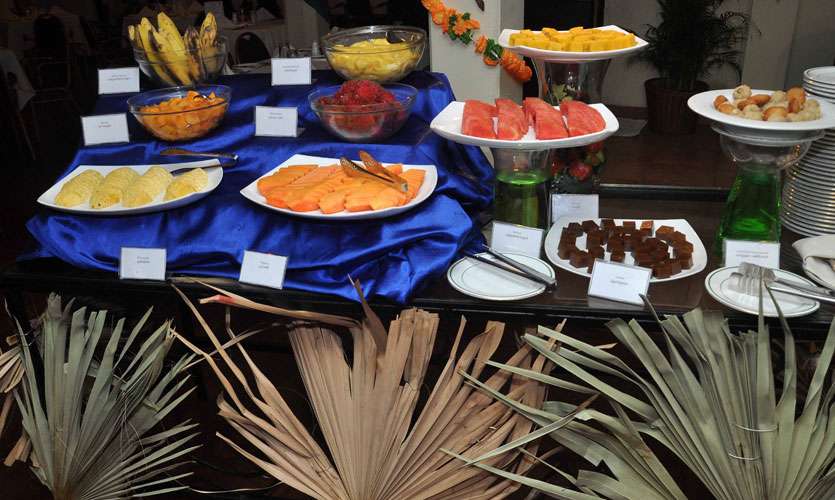 Service: 5/5
Parking Facilities: 3/5 There's not much parking space available, so it's wise to park somewhere close by and there's ample space in the streets for parking.
Toilets: 5/5

This is an eclectic array of Jaffna style dishes, which we don't to get experience in the many restaurants and hotels in Colombo. Therefore this is a valuable experience for everyone and for everyone looking for authentic Jaffna cuisine. We can't wait till next year, to visit the buffet again which will be held from 20th to 30th June, 2019.
Photographer: Nisal Baduge