The stage is no stranger to well known playback singer Shreya Ghoshal who was in her element at her most recent concert at the Sugathadasa Indoor Stadium last Saturday. Accompanied by fellow playback singer Jaideep, Ghoshal had the crowd actively singing along and dancing while being thoroughly mesmerised by her ethereal voice.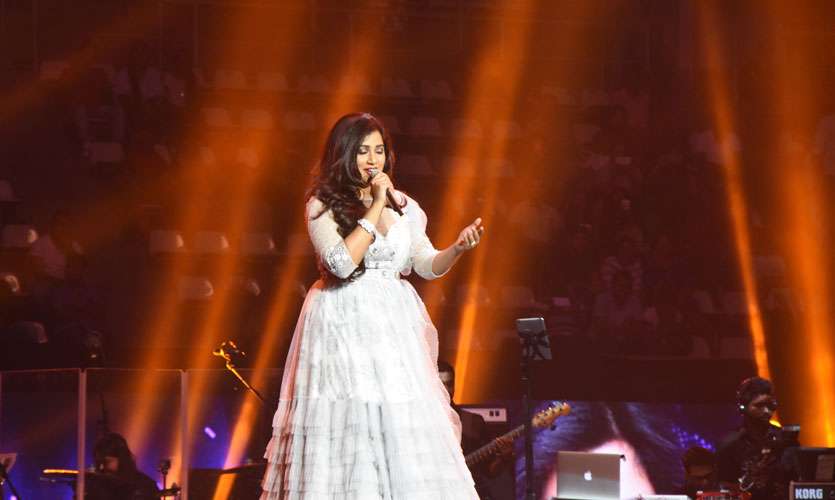 Opening her concert with Deewani Mastani from the movie Bajirao Mastani, Ghoshal reminded the audience why she continues to reign in the Indian subcontinent. Her melodious tone had the audience appreciatively spellbound, the very first note of the song eliciting loud cheers and whistles.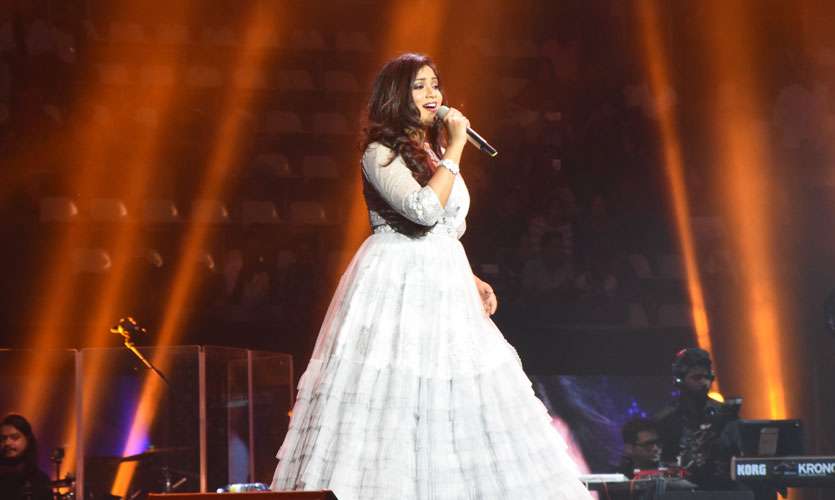 She then went on to sing many of her hits such as Saans, Bahara, Pinga, Manwa Laae and Barso Re. Ghoshal intermittently engaged her fans, telling them the significance of a particular song for her, speaking of love, especially considering that her repertoire has been built on love songs, and even asking the audience to feel free to sing along and dance, and at other times asking them to clap along to the songs. Nagada Sang Dhol, another song that resulted in a thunderous response from the fans, marked the end of the first half. Shreya left the stage briefly, as Jaideep took over, performing a medley of songs. A great singer, it was a pity that majority of the songs he sang were those many in the audience didn't know, as such, not eliciting a response he deserved. He concluded with Channa Mereya from the movie Ae Dil Hai Mushkil, a hit song that the audience was familiar with, and they responded duly with loud cheers and whistles.
Shreya soon returned, a costume change later, to sing more of her popular songs, including superhit Sun Raha Hai Na Tu, which had audience members requesting an encore. Ghoshal also paid tribute to the greats of yesteryear, singing Chaandni Raaitein and Chura Liya, before wowing the audience with a sinhala song. She soon followed with her tamil superhit Munbe Vaa, another song the audience absolutely enjoyed.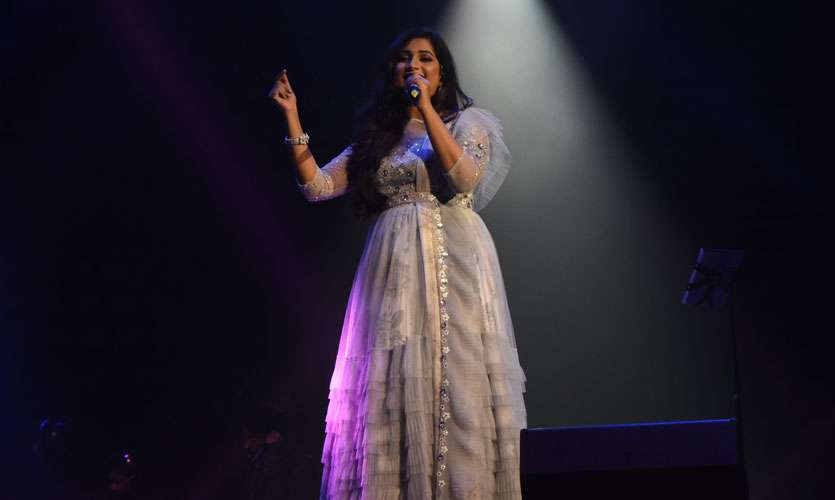 Backed by her band and supported by Jaideep, Ghoshal delivered a concert that was certainly worth every penny. Her energy never wavered throughout the set, and her honey-dipped dulcet tones certainly mesmerised the fans. The audience in turn thoroughly enjoyed themselves, singing along and dancing, dutifully turning on their phone's flashlight and waving their phones for the more sentimental songs while clapping for the more fast paced ones.
It was quite disappointing however that the stadium wasn't packed to capacity and this led many who had purchased free-seating tickets (Rs. 3500) to rush over to the higher priced seating areas. Legitimate ticket holders who arrived late were seen having to argue with security in order to be able to get their rightful seats. Certainly a good lesson to make a habit of arriving for events on time. Not just for the purpose of being able to sit at your designated seat, but also out of common courtesy so the concert could commence on time.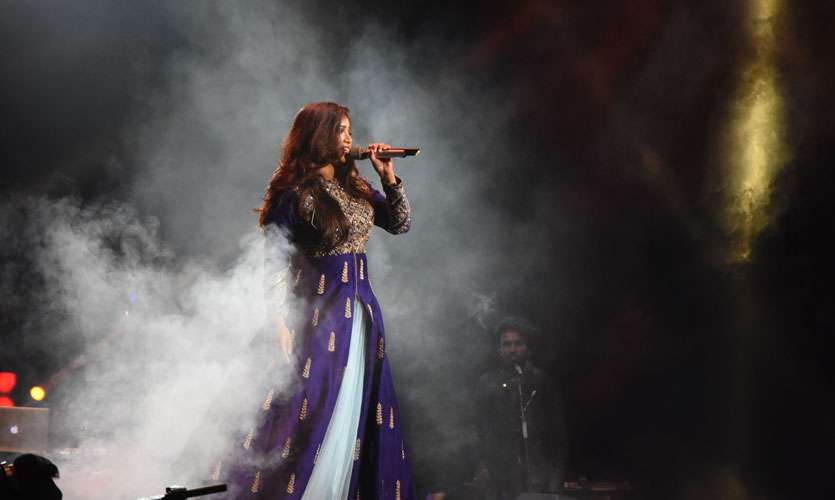 Despite the minor shortcomings, the fans had a great time. We caught up with some of them afterwards and asked them what they thought of the concert. Here's what they had to say.
Anuradha
Superb. One of the best singers and for me she's the best.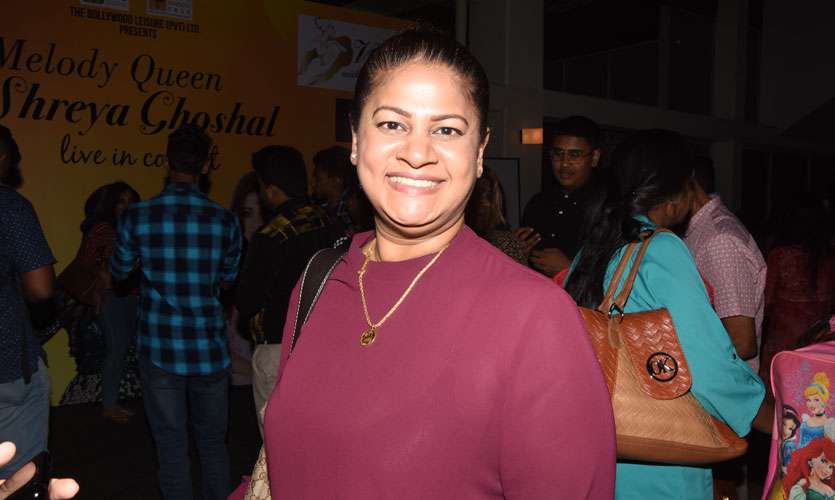 Trisha
It was really worth the money. We had a lot of fun we danced. We enjoyed.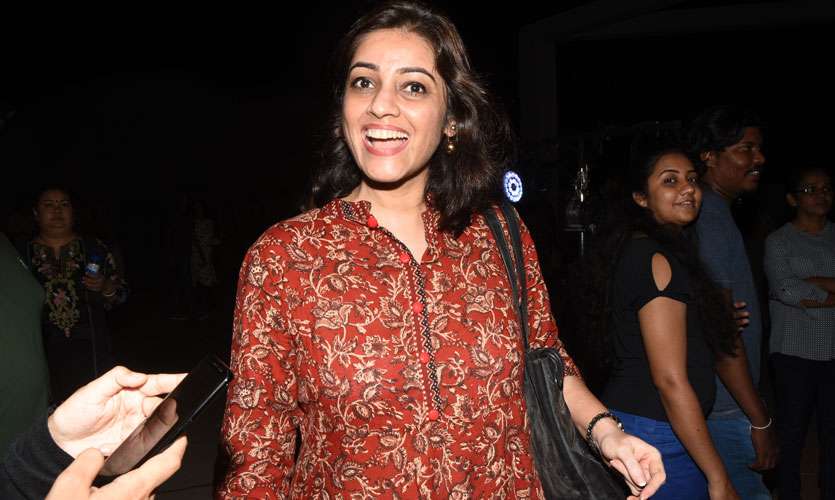 Hema
We enjoyed the concert a lot. We danced. We sang along - we knew all the songs.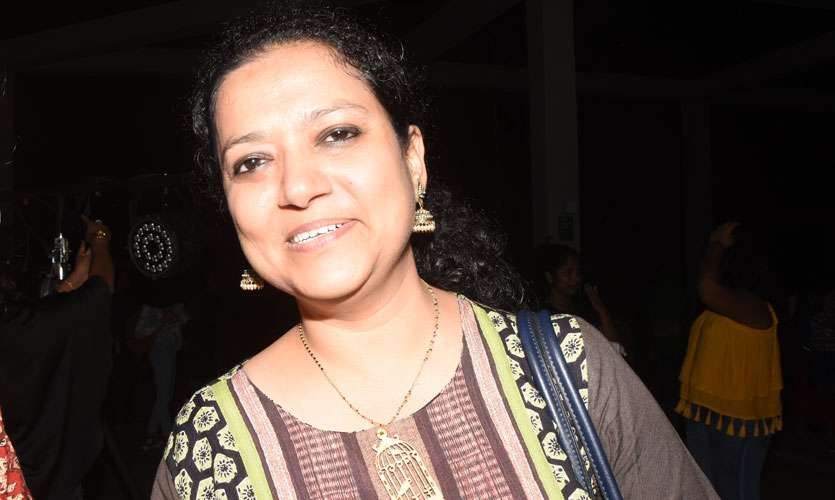 Sonam
We really enjoyed the concert. She is an amazing singer.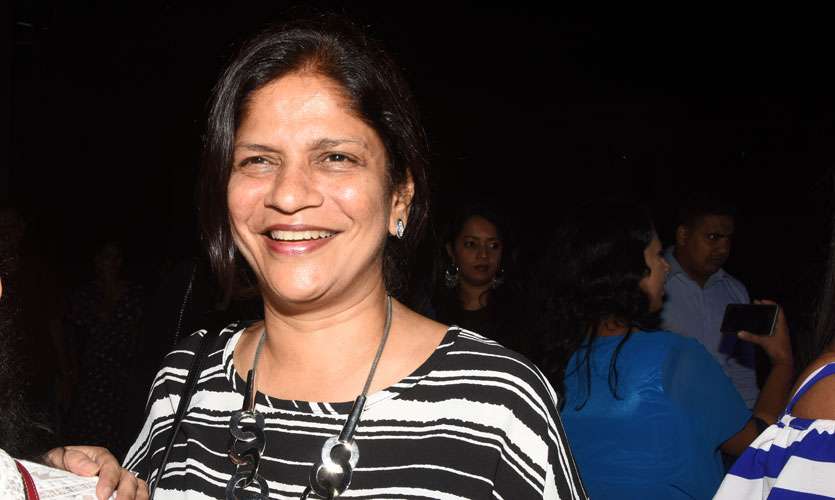 Vismini
Shreya is my favourite singer. This is the first time I am attending her concert and I'm so glad I came. She was just amazing. She looked beautiful and even her singing was absolutely beautiful.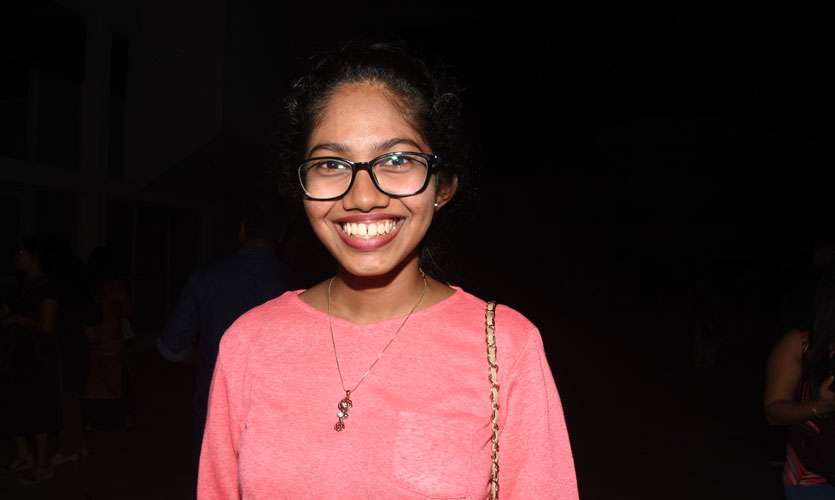 Jayathri
I am so happy that I came for this. I came for the last one as well. She is amazingly talented. She has the best voice. Her songs are great. She was simply outstanding.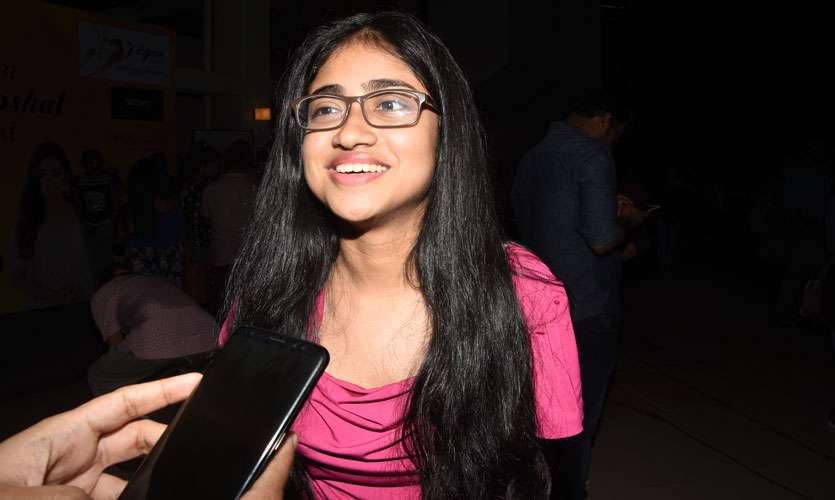 Aloka
Shreya is my favourite singer. This is my first time hearing her live. Super amazing. She is magical. All songs are my favourite. We really enjoyed the concert. She is just amazing!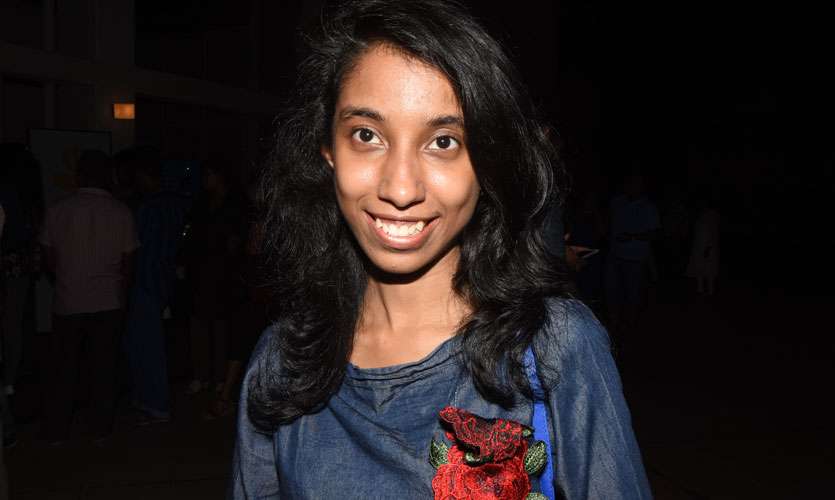 Nadeesha
It was a good show. I enjoyed a lot. Hope she will come back next year also.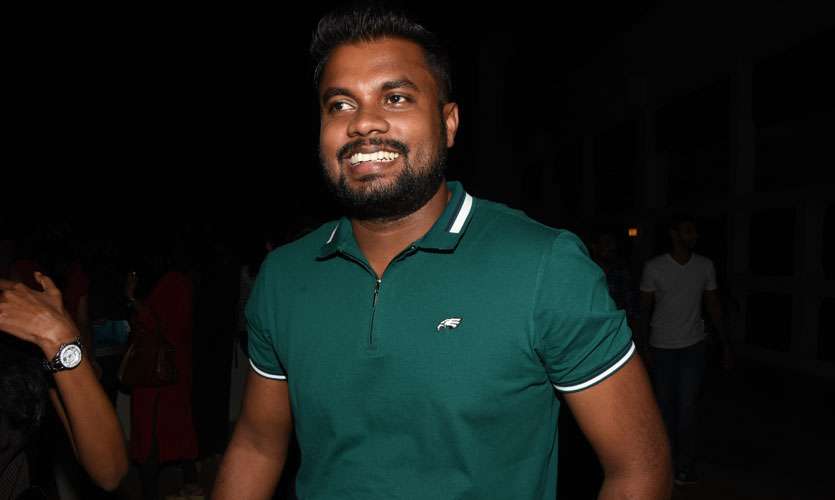 Pushpalanka
I enjoyed the show a lot. I hope she will sing an original sinhala song one day.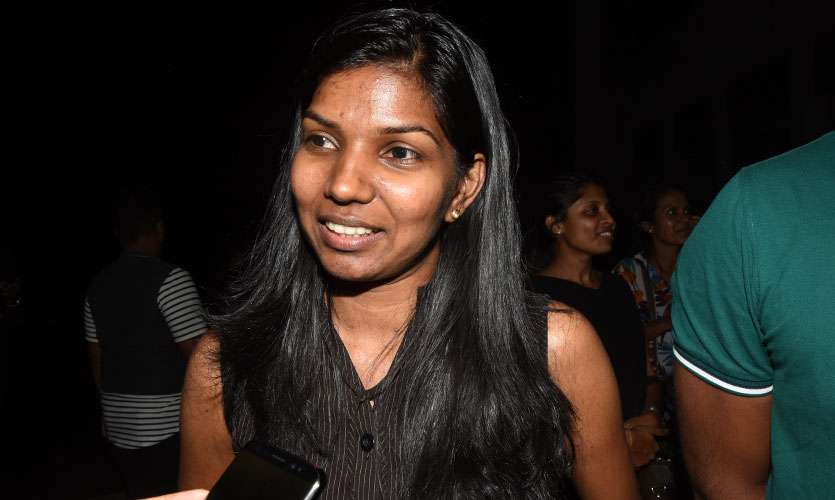 Amila
She is amazing. She is one of my favourite singers. Hoping she will come back again.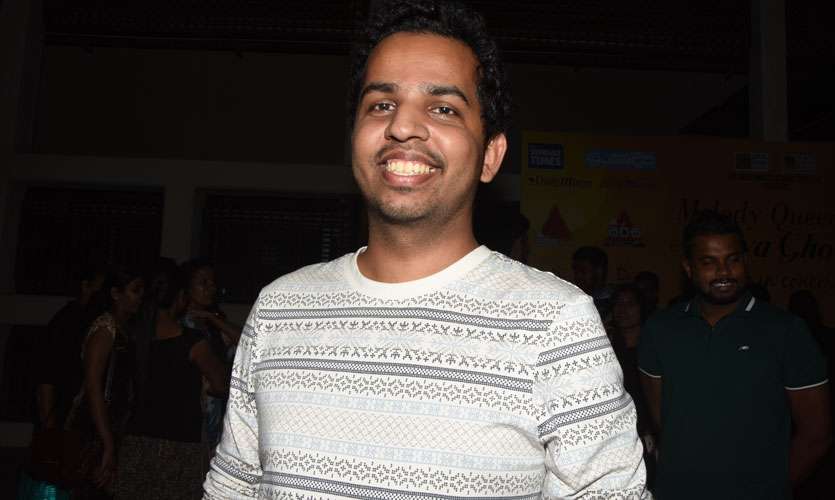 Nidarshika
Nice songs. I really loved them. I hope to see her here again.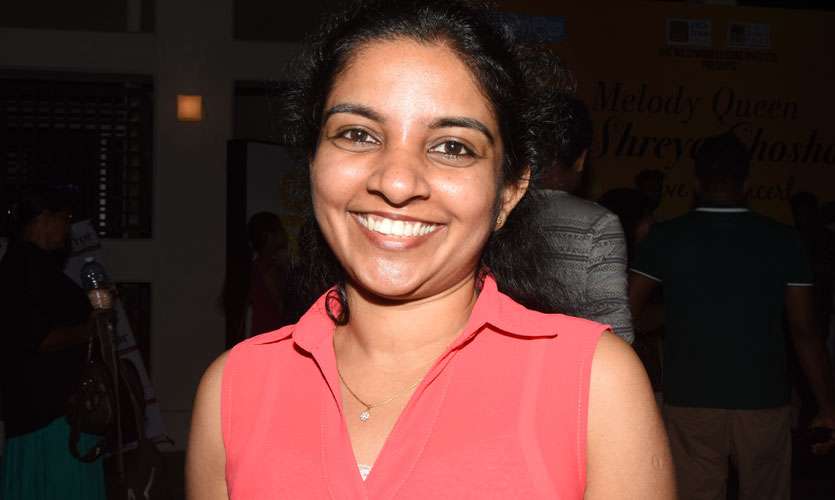 Pics: Nimalsiri Edirisinghe