We are on a hunt for vegan and vegetarian, sugar-free or even gluten-free friendly cafes in town and came across this little gem hidden in Colombo 7 called "Honey and Milk Cafe". Surprisingly they had a whole lot of options for veg lovers and also quite a range of options for non-veg fans.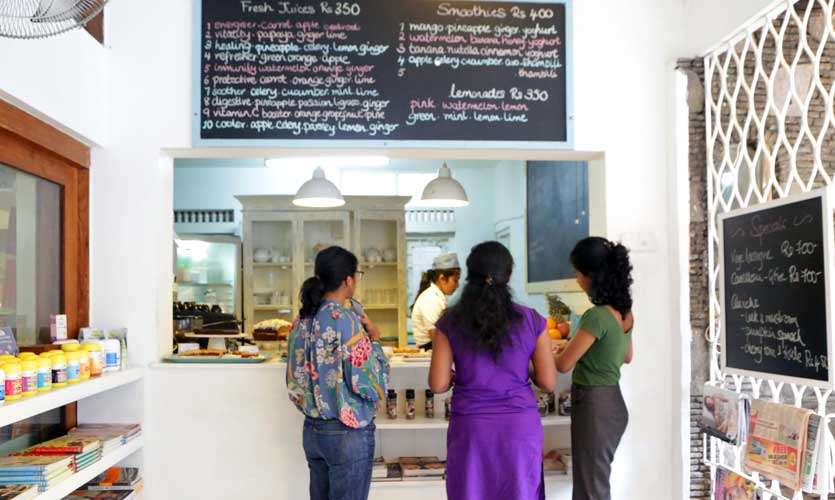 All their meals are super healthy, filling and packed with flavour. We didn't expect the sizes of the portions to be so lavish. It was really a feast for the eyes. These are some of the dishes we tried out.
Vegan breakfast dishes :
- vegan granola with coconut yoghurt and tropical fruits @600/-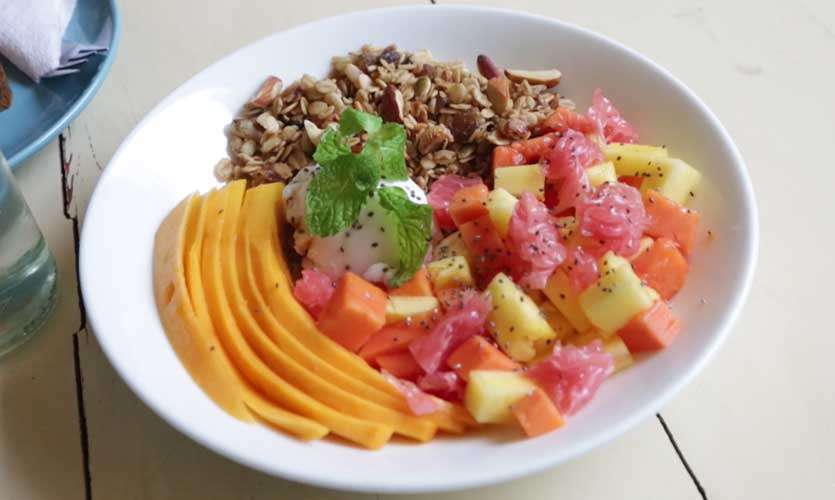 - scrambled tofu with sourdough toast, baked blackeyed beans and avocado @ 650/-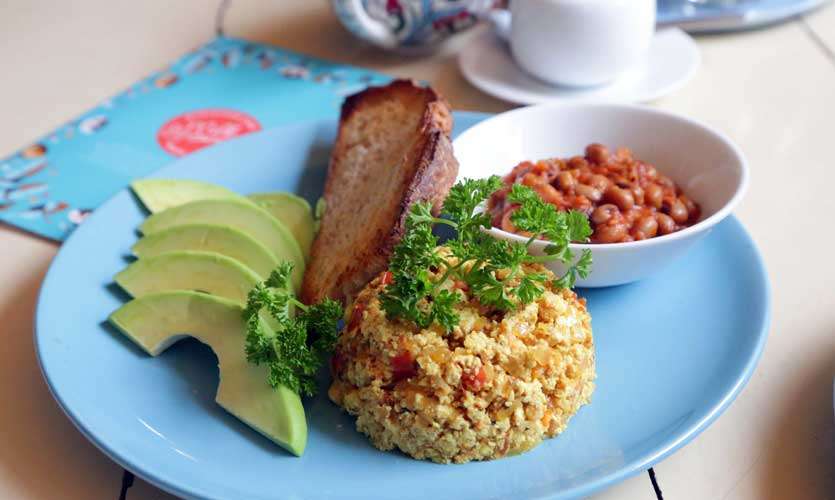 Vegetarian Lunch dishes :
- Roasted spicy pumpkin, homemade paneer raita and organic salads in a wholemeal wrap
@600/-
- salad bowl - chickpea and beetroot falafel (vegetarian) , with organic green salad, barley and cashew salad, grilled okra salad and vegan hummus. Everything in the dish was vegan and the beetroot falafel can be made vegan also or changed for a different vegan fritter. @900/-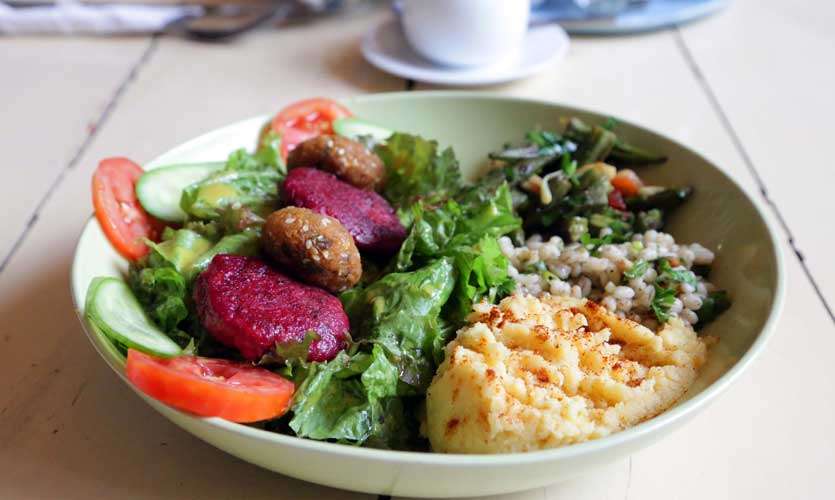 Vegan desserts:
- Carrot muffin with lemon icing ( this item is refined sugar free made using Kithul pani only)
- vegan chocolate and cashew ice cream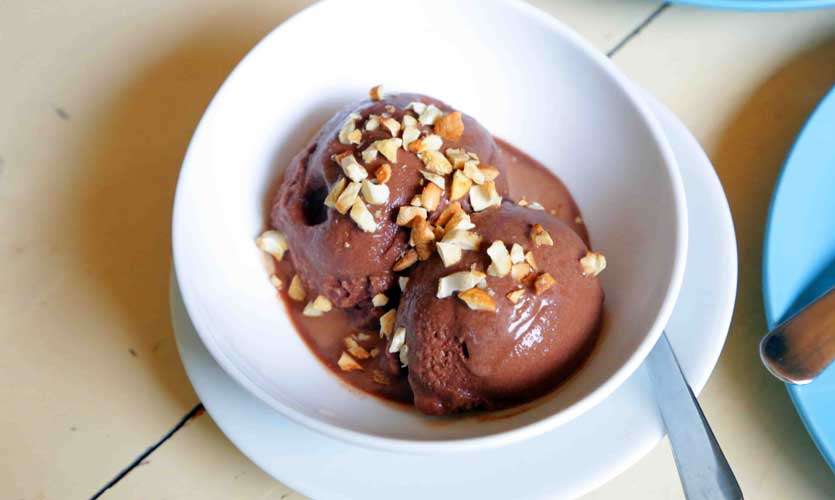 - vegan cashew and jaggery tart with coconut yoghurt & Kithul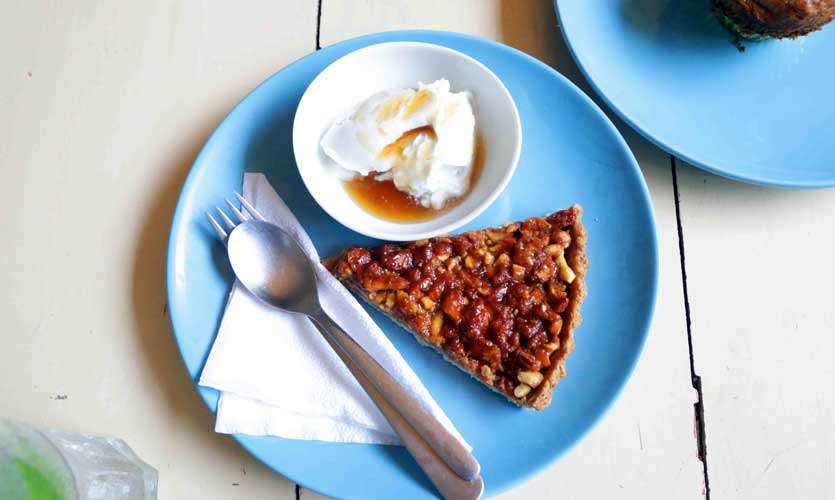 Snacks: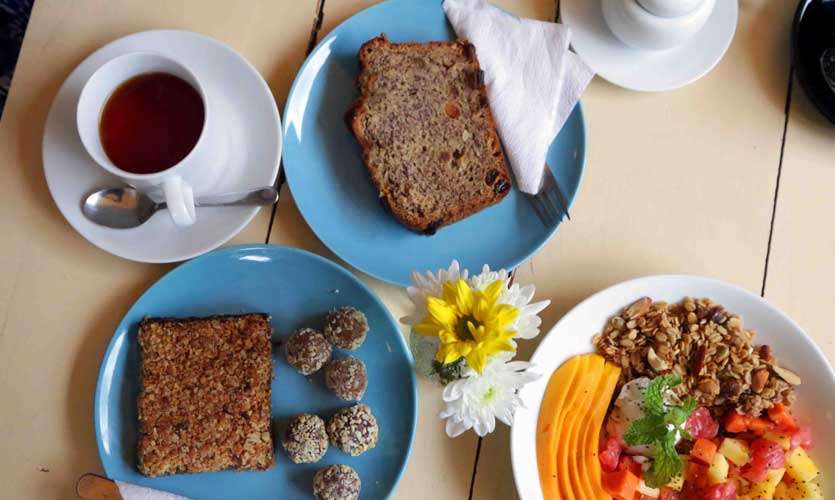 Energy balls - choco & cashew nut, oat, cashew and ginger
Date and oat bar
Banana choco banana bread
Now looking at these you might think twice about ordering coconut yogurt, cashew ice cream or even tofu scramble, but these were very similar in texture and taste compared to their original non-vegetarian recipes.
Our favourite was the tofu scrambled, it really was a complete dish for breakfast with a side of homemade baked beans, avocado and sourdough bread.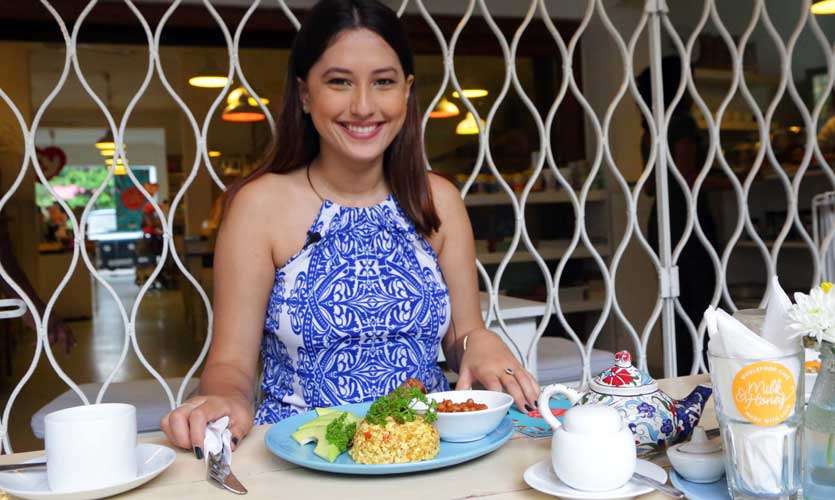 The energy balls, on the other hand, were really well balanced in flavour and texture. It was nice and gooey so it doesn't feel dry when you eat it like some store bought energy balls. The desserts were overall very unique and the vegan options we tried were definitely worth the price you pay. The availability of desserts may vary from day today.
The most costly meal we tried was the salad but if you were to just have the salad as a main dish after a workout at the gym or just to stay healthy it is plenty to keep he tummy full. Overall the location is great, if you are looking for veg options they have a great range of flavourful healthy dishes and the prices really do match the size of the portions.