Dao Sihanam or Ms. Dao creates some of the finest Thai dishes you will come across, especially here in Colombo.
Ms. Dao is married to a Sri Lankan and has lived in Sri Lanka for 16 years and what initially started as a catering service finally resulted in her opening a tiny (and I mean tiny!) restaurant in Kolpetty. Ms. Dao looks into every aspect of the food and makes sure everything is sourced fresh.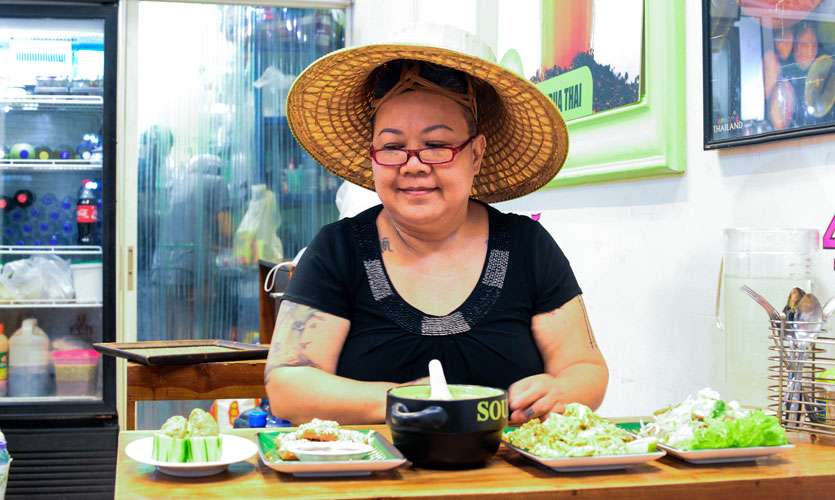 Yes, the food was delicious, perfect even but what really came through was the love, warmth and attention that went into everything she made. It is not your fancy up-market restaurant but a place you are meant to feel at home and we certainly did – It was as though the food was coming out of my mum's kitchen and we are bound to go back to get our home-cooked Thai Food Fix!
Ambience
You can come as you are and indulge in mouth-watering food which tugs at your heartstrings. The idea behind this little, cosy restaurant is to serve up Thai Street Food and this is just what she does. With just six tables inside the restaurant, Dao's Thai Kitchen is ideal for a small group of friends, a fun night out with family or to simply indulge alone!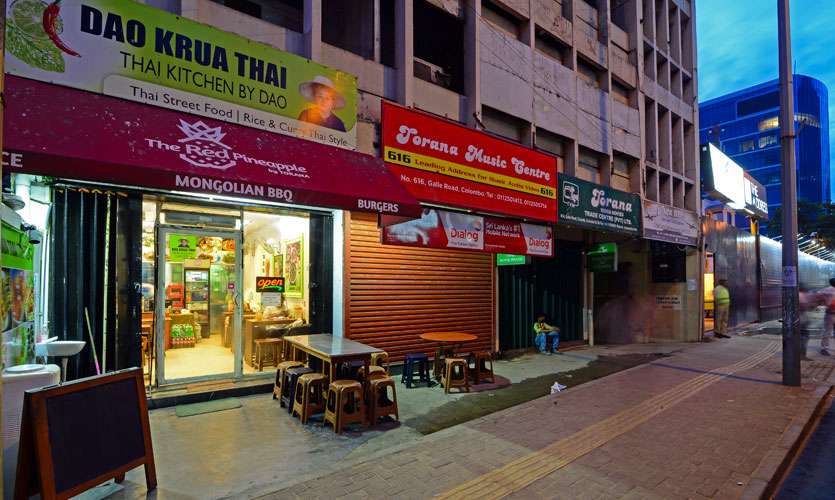 Food
Drinks – 5 stars
Ms. Dao suggested we try her home-made Tamarind Juice (Rs 250) and Lemongrass Juice (Rs 250). The former with its perfect marriage of sour and sweet was easily my pick. It did help to know that Tamarind with its immunity boosting properties as well as its ability to aid heart health, manage diabetes and aid digestion is ideal to have while you have your Thai food fix at Dao's Thai Kitchen. The mild and refreshing Lemongrass Juice was sensational too and make note that lemongrass also aids digestion, is high in antioxidants and regulates High Blood Pressure. So quench your thirst away!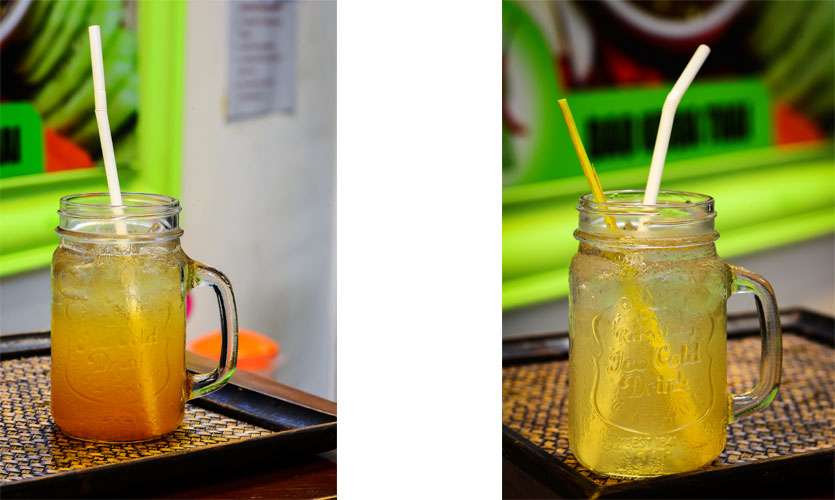 Food – 5 stars
Starters: We couldn't get enough of the crunchy, juicy and just downright delicious Prawn on Toast (Rs 650) which was complemented perfectly with a sweet and sour sauce which Ms. Dao makes from scratch. We also loved the refreshing, deep and smooth notes of the Stuffed Cucumbers (Rs 650). This dish which comes with five pieces of cucumber stuffed with peanut sauce is just dreamy.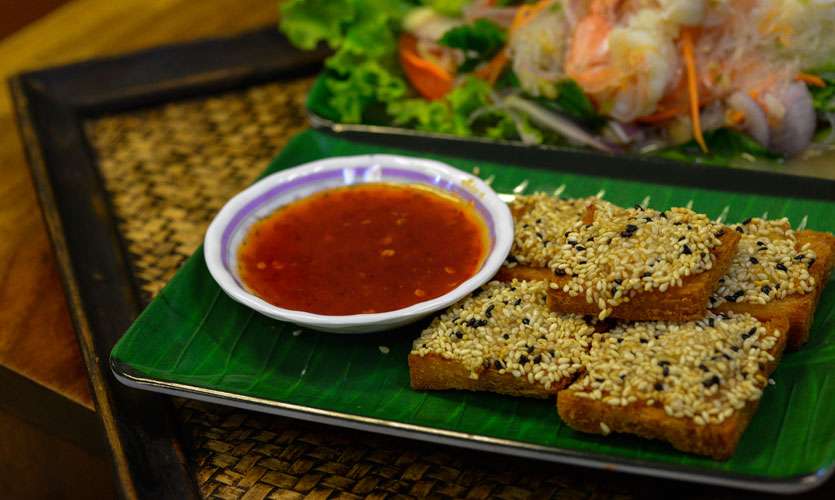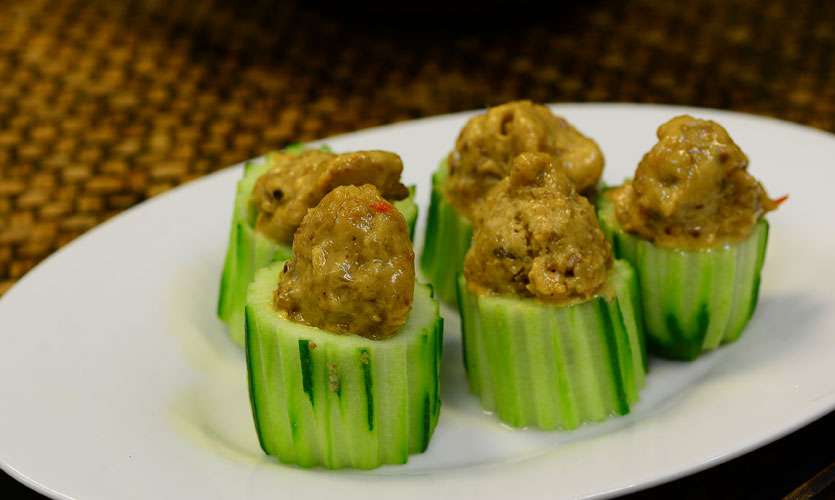 Soups: What is a Thai meal without Tom Yum Soup? So here's saying you won't find a better Tom Yum Soup than at Dao's Thai Kitchen. Her Tom Yum – Seafood (Rs 670) is so well balanced while the heat from the chillies coupled with oodles of seafood, fresh lemongrass, coriander, mushrooms and well-seasoned coconut milk makes for a beautiful soup bound to clear up all your senses.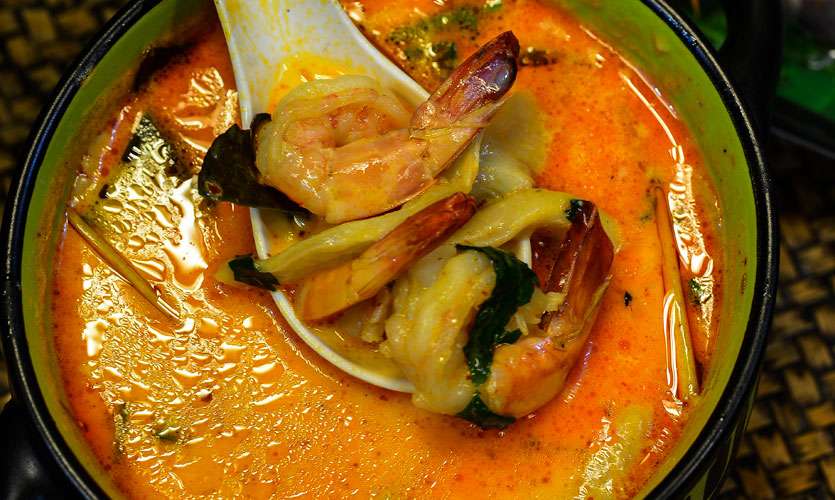 Salads: Ms. Dao also recommended we dig into one of her kochchi-packed dishes – Glass Noodles with Seafood (Rs 800). This delectable salad isn't short of juicy seafood while the lime and kochchi dressing will give your taste buds and senses a major kick.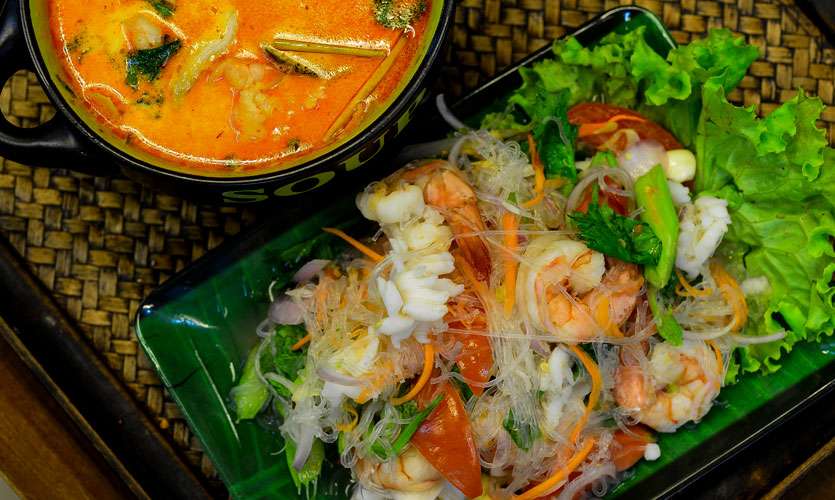 Mains: Our dinner ended with her mouth-watering Pad Thai Noodles – Pork (Rs 750). We love Pad Thai and this was a fantastic option. This dry stir-fried noodle dish with peanuts and thin slices of pork was just scrumptious and left us stuffed and there was just no room for dessert!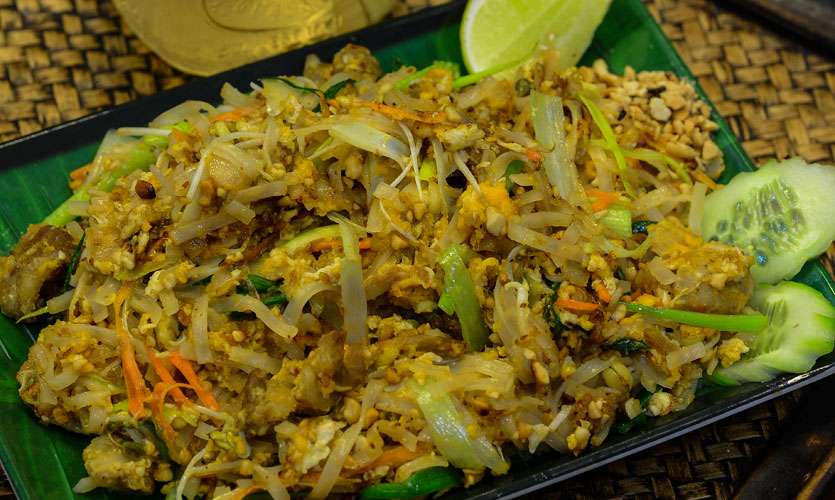 What we recommend: It was tough to choose what we preferred but the Stuffed Cucumbers, Glass Noodles with Seafood and Tom Yum – Seafood were fabulous
Service: 5 stars
Parking facilities: 3 stars
Would we go again? Yes! We can't wait!
Tips/notes by author: Remember that this isn't your upmarket restaurant but a homely place serving up delightful food and they only accept cash.
Pix by Kanishke Ganewatte