The Brew Bar is located inside Zylan Luxury Villa down Rosmead Place and they are known for serving Bubble Waffles and Cheese Tea. Bubble Waffles or Egg Waffles which originated in Hong Kong eventually spread around the world and what it is, is a spherical egg-based waffle cooked between two plates of semi-spherical cells. They can be had plain or with various toppings while the Brew Bar serves them in cute Emoji Mugs and colourful ceramic/porcelain cones.
With the idea of venturing into something quite different, business partners Asif Jiffry and Helen Cheung decided to serve up Bubble Waffles at the Brew Bar with various toppings – savoury and sweet while also weaving in the concept of Cheese Tea.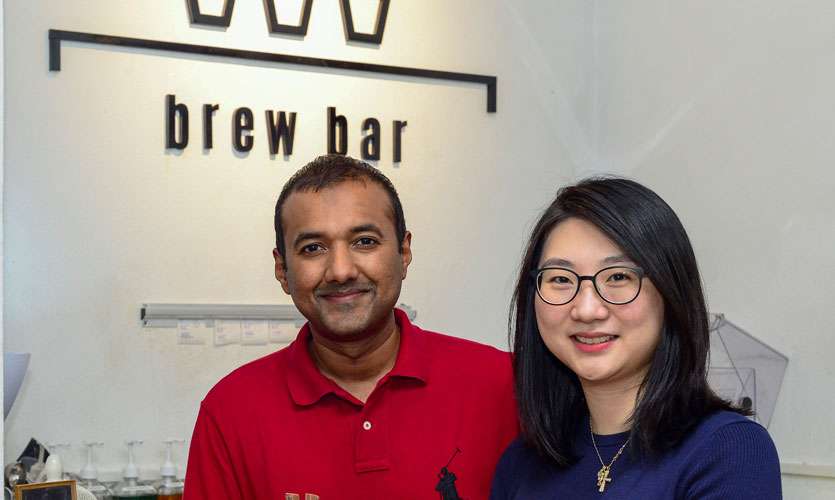 On his travels Asif would see how popular these waffles were,
"So I decided to get a waffle iron and I then took four months to perfect the recipe."
After all the experimenting the perfect – slightly sweet (as Sri Lankans tend to prefer sweet waffles) waffle was created and on September 15, 2018 the Brew Bar was ready to serve up these babies.

Ambience
As with any café the set up is laid back and is totally 'insta-worthy' with cute props and sayings placed around the café to capture that perfect photograph to compliment that picture perfect bubble waffle.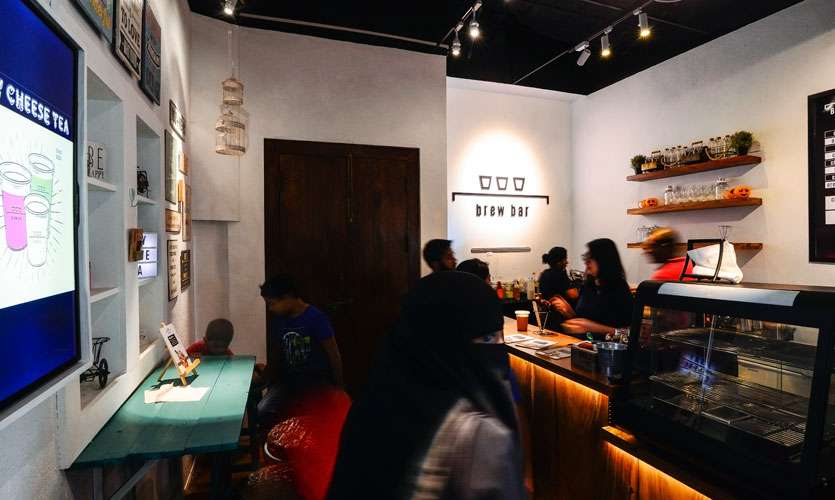 Food
Drinks – 5 stars
We tried out their Passion Fruit Cheese Tea (Rs 490) which was actually pretty good. The sweet and slightly sour passion fruit tea coupled with the milky cheese – a blend of cream cheese and whipped cream is bound to surprise you. So keep an open mind and slurp away!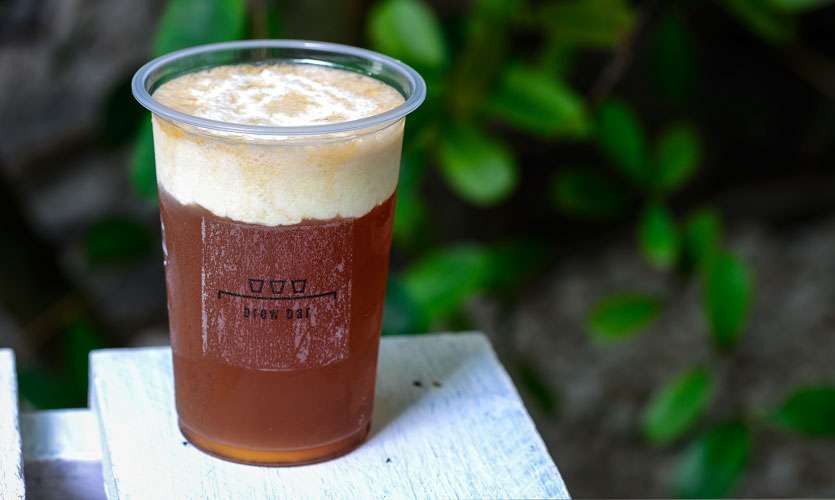 Food – 5 stars
The Bubble Waffles was what we came to the Brew Bar for and we weren't disappointed.
You can choose between a Sweet (Rs 550) or Savoury (Rs 550) waffle.
At the moment the menu is quite small – there are two savoury options that of Cheese, Pol Sambol, Sunny Side Up or Cheese, Sausage, Sunny Side Up. We opted for the former and the combination of cheese on the soft, crispy and slightly sweet waffle coupled with the tangy and spicy pol sambol and silky egg was pretty delicious and relatively filling.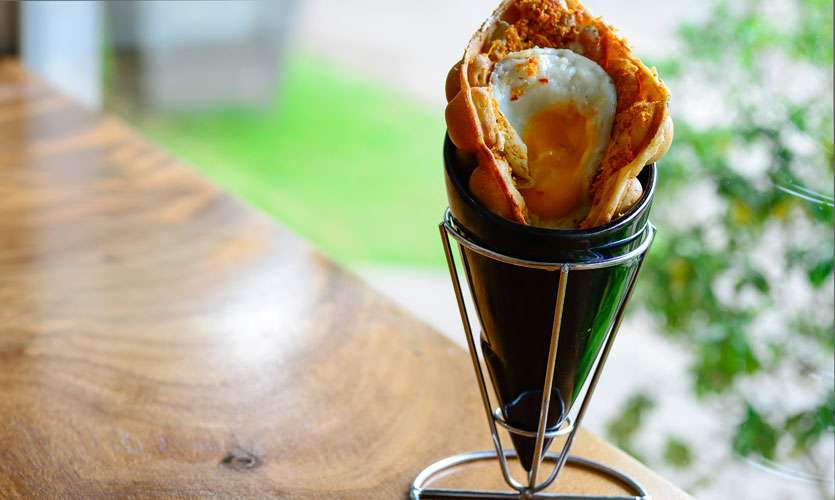 As for the sweet options, you have to choose between an Original or Chocolate waffle and then pick between Vanilla or Chocolate ice cream. Then you need to pick the topping you want that of Nutella or Caramel and finally the content – Oreo, Kit Kat or Snickers (for an addition Rs 200 you can go with all three).
We went with the combination of an Original Waffle, Vanilla Ice Cream, Caramel and Kit Kat. The best way to dig in, is to break a piece of the waffle and dip it into the ice cream – once the ice cream has melted a little just hold up the waffle like sandwich and bite in – it is messy but that's just how it's meant to be!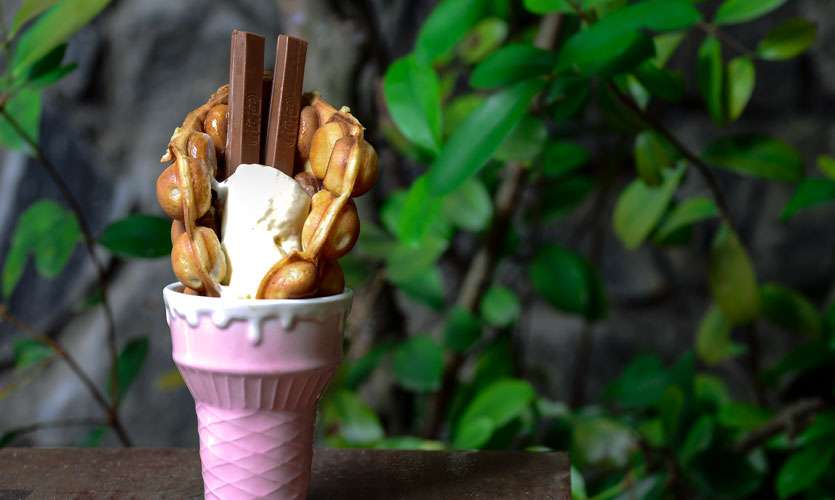 What we recommend: Although the sweet waffle was delicious the Cheese, Pol Sambol and Sunny Side Up was pretty special
Service: 5 stars
Parking facilities: 5 stars
Toilets: 5 stars
Would we go again?
Yes, for that occasional treat

Tips/notes by author:
–Even though take away is an option we suggest indulging as fast as possible – especially the sweet option
–As with any café set up, Brew Bar too is casual from the atmosphere to clothing
Pix by: Kanishke Ganewatte