Continuing with its monthly themed events, Asylum will throw open its doors from 6th-9th September to offer diners a taste of authentic Mexican cuisine. Executive Chef Nishad Jayawardena has embraced Mexican cuisine which is evident in the delectable array of Mexican food he has created for this event. Perennial favourites such as nachos, fajitas, hot wings, burritos and quesadillas are just a few of the Mexican dishes featured on the menu. Keen to use the finest of ingredients to give diners a really authentic dining experience, many of the ingredients have been imported from the US which are used alongside locally sourced organic vegetables. Kudos to Asylum for tipping their hat towards Mexican cuisine and filling a void albeit for 4 days!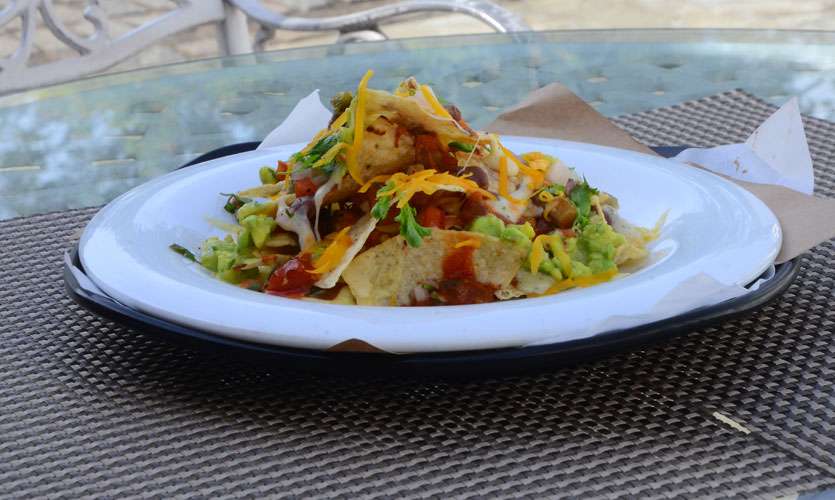 Drinks
Asylum has an extensive list of cocktails and mocktails and in order to keep with the Mexican theme they have created a few special cocktails. We tried the Amor, Agua Especial, Fire Ant and the Pasion which were all exceedingly good. My favourite was the Pasion and the Fire Ant, the former was pure passion fruit heaven while the latter had mango juice with a dash of sriacha which gave it a subtle kick.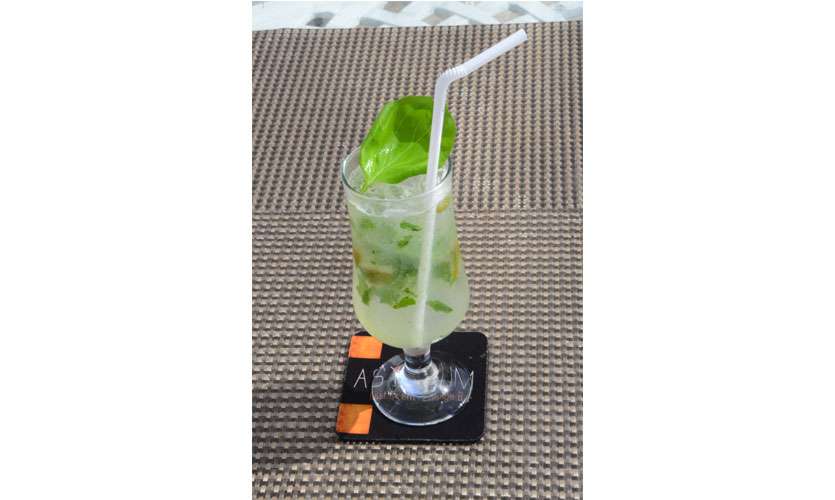 Starters
Momentarily I mistook a starter for a main course as it was quite a generous portion and depending on how hungry you are you could easily share some of the starters. We tried the Nachos Locos which had tortilla chips smothered in Queso cheese and topped with fresh Pico De Gallo, refried beans, guacamole and sour cream. The tortillas were crisp and the combination of the ingredients gave it a nice tangy taste which paired well the chicken. You can select either chicken, beef or pork as your meat option.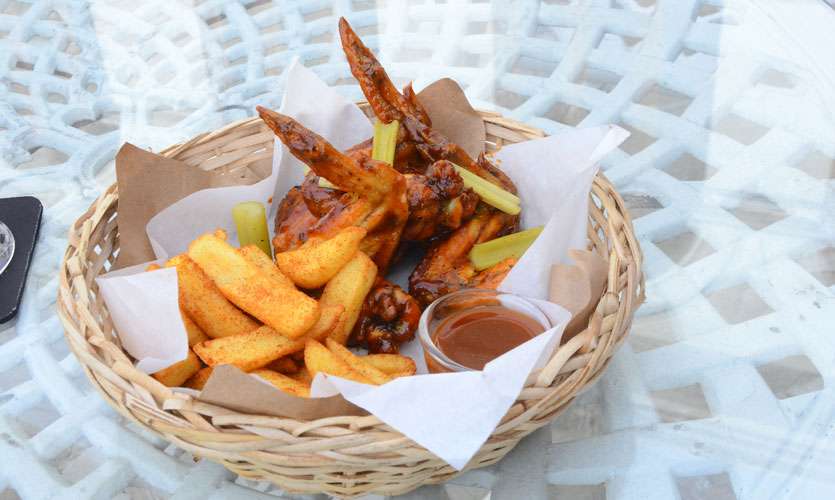 Next up was the Honey Lime Hot Wings which were served alongside homemade chili fries. The chicken is marinated for 24 hours in a honey and vinegar marinade and then grilled. This is served with pickled celery which gave the dish a real kick. The fries warrant a special mention as they were not in the least bit oily and it tasted divine especially when dipped in the Habanero sauce. Displaying a creative streak, Executive Chef Nishad has created a Taco Salad Fajita where the edible bowl was made from a flour tortilla. This was filled to the brim with bell peppers, crispy lettuce, tomatoes, avocado and cheddar cheese topped with the most flavoursome beef. Again you can select either chicken, beef for pork for you meat option.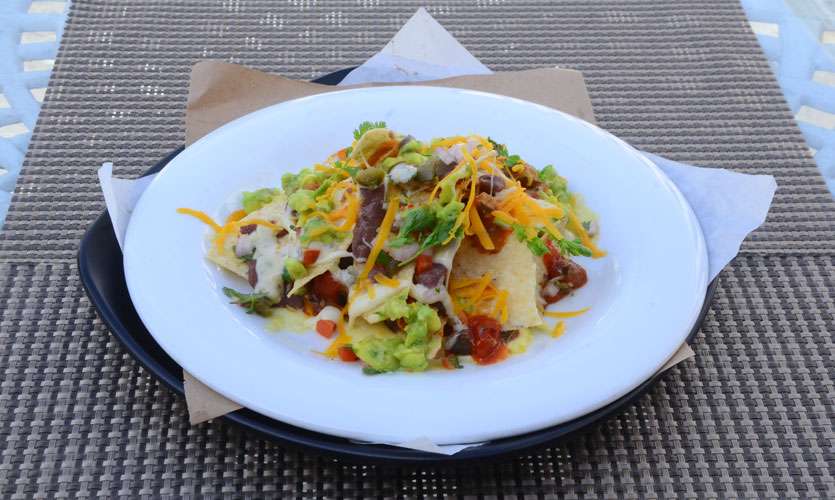 Mains
From the mains we opted to try the Tacos. Each portion contains three crispy corn tacos which had a nice grainy flavour to it. Shredded lettuce, tomatoes, guacamole, refried beans and slow cooked pork are cradled in three crispy tacos. I tried the beef and chicken tacos and they were all excellent. The slow cooked pork had a lovely smoky flavour to it and the combination of the other ingredients gave it a nice piquant taste. They also have a fish option for this dish. Decidedly full by this time, we just could not resist the Cheesy Quesadilla which was placed in front of us. This really was my favourite dish as I loved the creamy texture of the quesadillas which were complemented with the spicy ground beef filling. This to me would epitomize Mexican comfort food. The quesadillas were accompanied by guacamole and a timbale of Mexican rice. The rice had a subtle flavour of tomato in it and it had a moorish taste to. There is a pork option for this dish.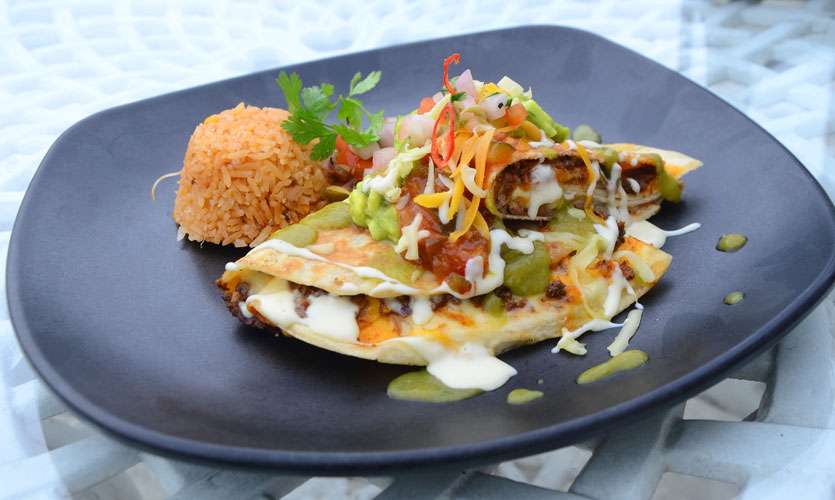 Desserts
Mindful of how much had passed through our lips we limited ourselves to trying just one dessert and that was the chef's recommendation of Sopapillas. Fried tortilla chips drizzled with honey, butter, cinnamon and sugar topped off with vanilla ice cream. The contrasting taste of the warm tortilla chips and the coldness of the ice cream along with the sweetness of the honey, cinnamon and sugar ensured it scored high marks from us.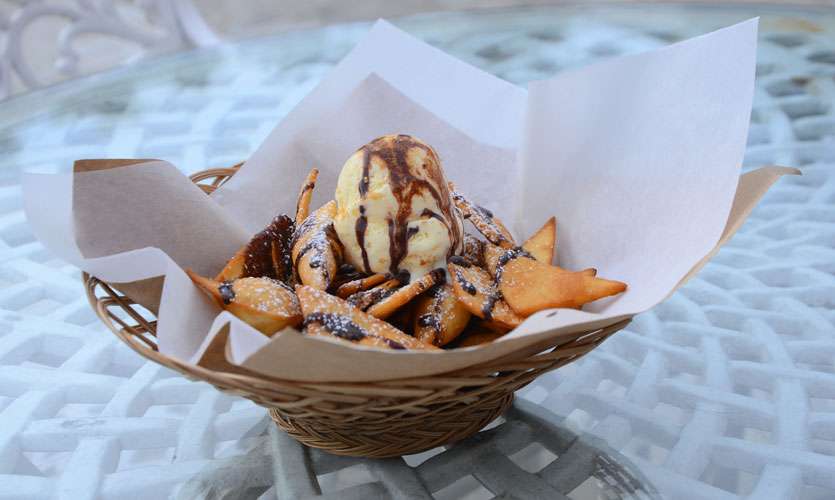 By hosting this Mexican themed weekend at Asylum they are filling a void for authentic good quality Mexican food. The menu is varied, reasonably priced and has something for everyone. The ambiance of the restaurant is warm and inviting and the staffare pleasant and helpful. To sum this experience in one word, I would simply say "maravilloso"

Photos: Waruna Wanniarachchi