The concept of food platters is a thing of the past which has slowly but surely crept its way into the present. Who's to complain? It's essentially a gigantic snack plate which really brings out the foodie in you. Seeing as how the current situation has forced us into our homes, craving food we can't really make at home, I figured it was time to try out a few places which help us skip straight to the eating part of it.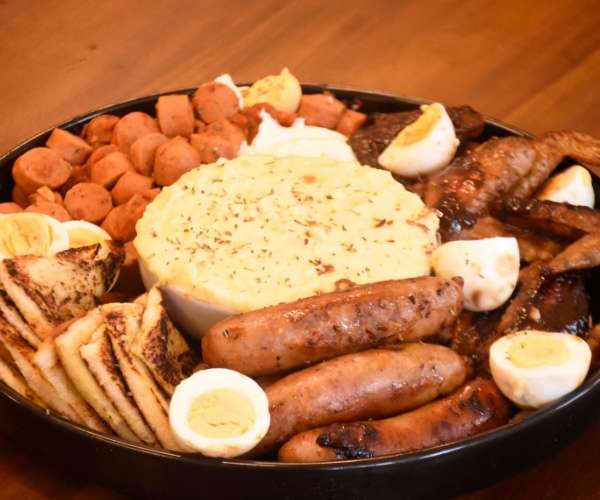 Big Belly Platters is a home business that started up recently by Marishka Tao and Pranavan Rockwood. They serve a range of dinner platters from the ones you find at a fancy wine tasting to the more homely platters that you'd have while watching a cricket match with the family and friends and I can safely say, they do it right.
They do have quite a selection to choose from, which I think is perfect for every kind of mood. The Gyro Platter(Rs. 2500/-) works well for anyone looking for a healthier snacking option. Loaded with Cherry Tomatoes, Shredded Cabbage, Corn and a very hearty serving of Roasted Chicken and Potato Wedges with a side of Tzatziki Sauce. The platter also comes with Pita Bread, to stuff all the healthy veggies and proteins and make your own soft taco. The Chicken draws a large amount of inspiration from Greek and Middle Eastern flavours and plays a vital role in piecing the entire platter together. This would definitely be the more guilt-free choice.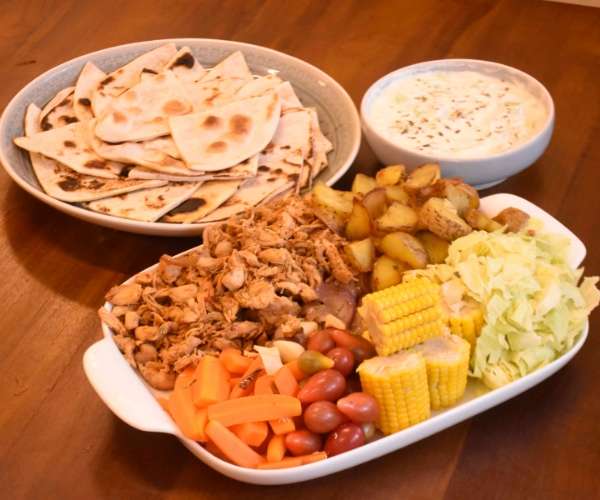 The Snack Platter (Rs. 3000/-) on the other hand, is definitely one for the foodies. The platter includes a few kinds of protein. You're served with a few large (locally sourced) Pork Sausages, a Devilled Chicken Sausage Stir-fry which isn't too heaty alongside a smattering of boiled eggs. A big plus would definitely be the Garlic bread served with this platter. You can actually taste a good amount of Garlic and it serves as a great base for the sausages topped off with the Mashed Potato and Cheese that comes with the platter. If the sausages aren't your thing, you could always take a swing at the BBQ Chicken Wings (which are super tender) and Greek Yoghurt for that extra zing. I would wholeheartedly recommend this platter.
What I found interesting in all of this, was the amount of effort put into using more locally sourced ingredients than store-bought. Tao and her team are focused on creating a more locally supported brand with the idea of also introducing a zero-waste system for both themselves and their customers, which I think is commendable.
Big Belly Platters can be found on Instagram (@bigbellyplatters) and are available for orders every Saturday and Sunday. Their fresh take on food platters is surely something to try out so go ahead and show them some support!
text Vihan Wickramasurendra
photos Nimalsiri Edirisinghe