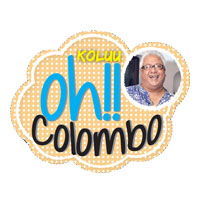 Ajai is happy to announce Swim Week Colombo for the third consecutive year. It is Asia's first fashion week dedicated to swimwear, which also includes resort and active wear.
Ajai has created an ecosystem to incubate ethical conscious brands in a single place, from designing, showcasing to manufacturing. The complete infrastructure is now available here to any designer in the world who needs it.
We are strongly attempting to take this position with the above eco-system. says Ajai. The branding is being developed as SWIM WEEK COLOMBO, GREEN CONSCIOUS AND EARTH SENSITIVE, arrived at in consultation with experts in the field. Three pillars of impact to qualify for this are the impact of the garment, impact of the supply chain and the impact on the environment. Each designer needs to prove that their product meets any one or more of the above impacts to qualify to participate. Hence, every collection, in some form or another, will be contributing to being Green Conscious and Earth Sensitive.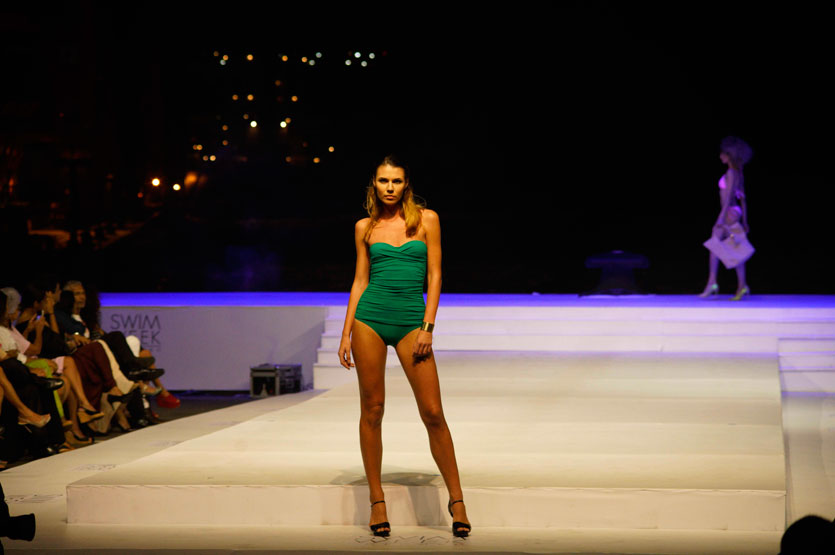 To further improve the fashion related event Ajai has engaged some of the top names in the world for this season of Swim Week Colombo. There will be 15 fashion designers showcasing this year: from Sri Lanka, Buddhi by Darshi Keertisena, Meraki by Sharmila Ruberu, Peronie, La Pard by Dinushi, Conscience, MAUS by Annika, Rum Punch, Arugam Bay, Aqua Island, Koca by Najila and Rusla, Rachel Raj The International designers are Heidi Klien (UK), HAH - Hot as Hell (USA), Aviva - (India), Ajay Kumar - (India) The models are from Russia, South America and Thailand. In addition, Swim Week will conduct trend seminars, art, fashion films, and fashion food.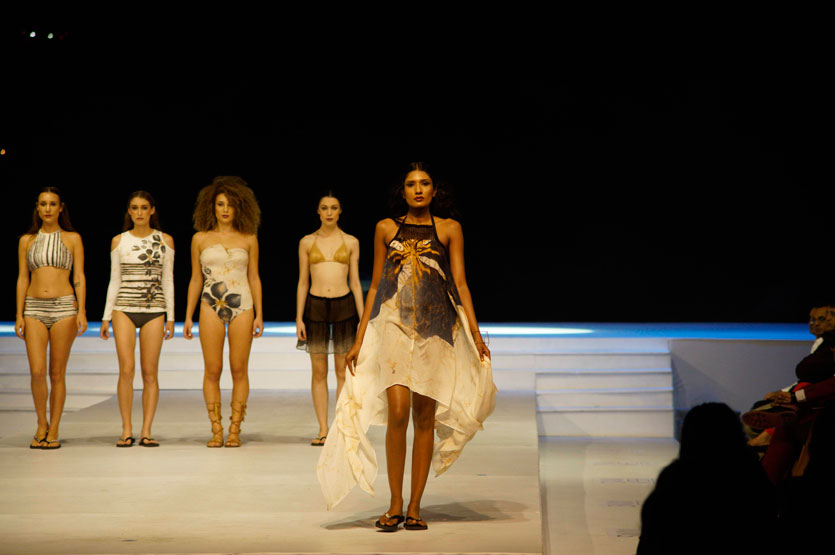 Title partner is OLU Tropical Water from the cloud forest; main partner Linea Aqua; host hotel Hilton Colombo. The other partners are Fashion Card by American Express Nations Trust Bank, Spa Ceylon, Ramani Fernando Salons, Emerging Media, Daily Mirror, Daily FT, Sunday Times, Hi, Hi TV, Life Online, Bio-Diversity Sri Lanka, Leo Burnett/MSL.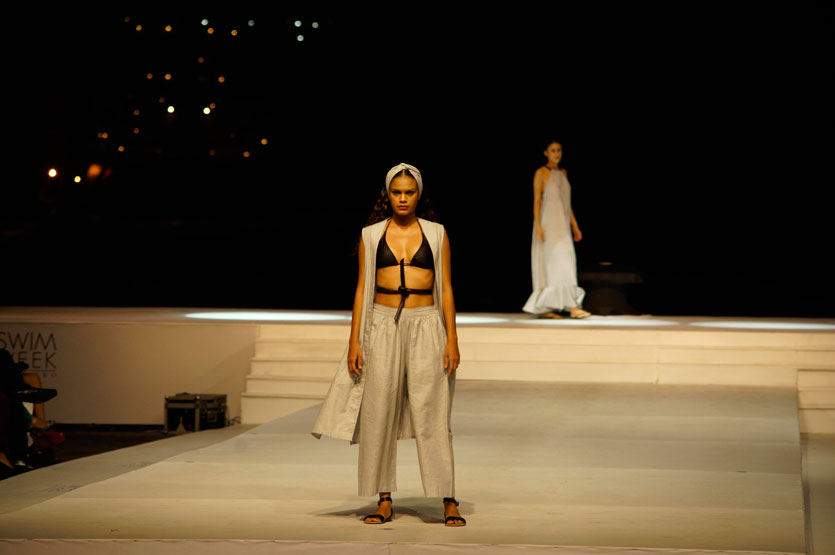 Swim Week Colombo was established in 2015, with the vision of creating a global platform for swimwear and positioning Sri Lanka as the swimwear capital of the world. Sri Lanka is renowned globally for its world-class swimwear manufacturing capabilities, which has engineered and produced swimwear for some of the world's finest swimwear brands. This existing knowledge and expertise, along with Sri Lanka's strategic position as an island with world-famous beaches and holiday attractions, lend itself the potential to become a global swimwear hub.
Good luck, Ajai! Undoubtedly, the entire week will be a roaring success.