Finance professional and aspiring hotelier Treshan Weerasooriya Pereira is a stickler for clean lines. His favourite spot in his home is his bedroom where he spends most of his time. With floor to ceiling mirrored wardrobes and a selection of plants, his bedroom is the epitome of a bachelor's lifestyle.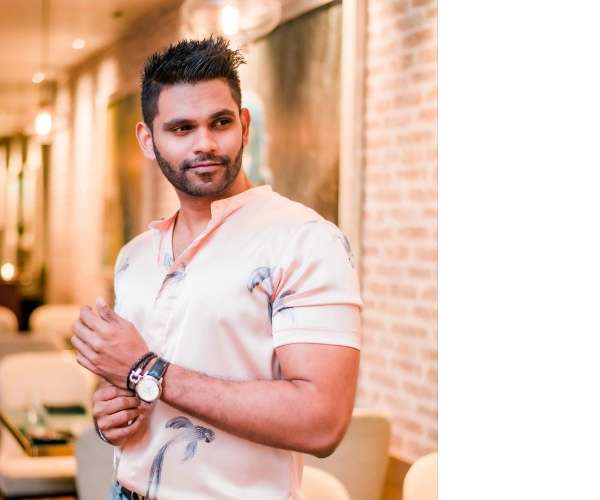 Q

What is the favourite room in your house?
That would be my bedroom.
En-suite facilities, a queen-size bed, Egyptian cotton bedding, perfect lighting, and a 4 door completely mirrored wardrobe.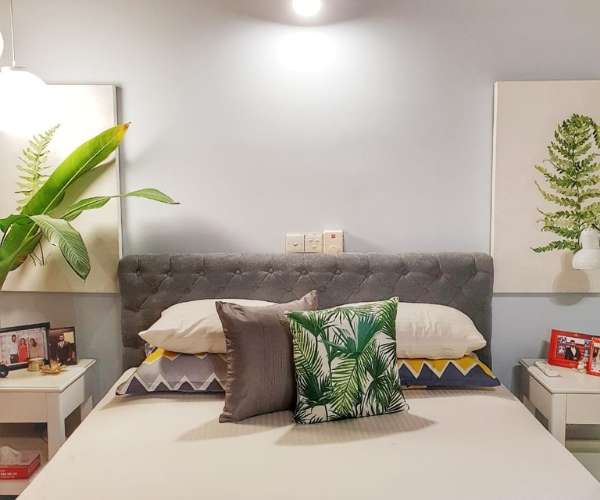 Q

What do you like most about it?
I would say the mirrored wardrobe as it's placed right in front of my bed.
Q

What is your favourite piece of furniture or accessory in that room?
Probably my little reading corner.
Q

Why is that particular piece a favourite?
I have placed a comfortable accent chair with the perfect lighting so I can just read at any time of the day. The spot also overlooks the garden so if I wish to look out, I can see my garden and the greenery calms my mind.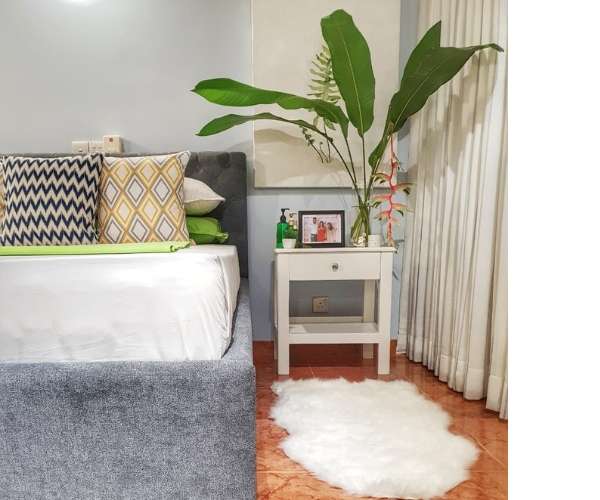 Q

When creating this room what inspired you?
To be honest I wanted a room that I felt was straight out of a luxurious hotel but also warm and comfortable any time of the day! Minimalistic interiors and tropics have inspired me.
Q

If there is anything you could change in your favourite room what would it be?
I am quite content with everything, although the flooring is questionable and I am waiting to change it.
Q

Does this favourite room have a theme if so what is it?
Tropical Minimalism
Q

What is the colour scheme of this favourite room?
Gray and white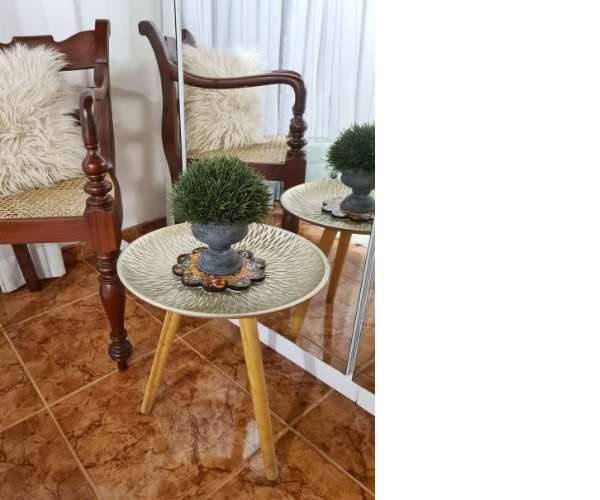 Q

How much time do you spend in your favourite room?
It depends! Sometimes the entire day!
Q

When it comes to interiors are you a person who believes in minimalism Or do you pack the room with stuff?
Minimalism is the way to go with your personalised essentials right by your side!
Q

Any mementoes from your travels in your favourite room?
I am an avid traveller. Some of my souvenirs are displayed in my shelving which of course I personalised to suit my taste!