Engaged couples who have spent months and years planning their weddings have been compelled to postpone their weddings due to the uncertainty of the situation that prevails. The Coronavirus pandemic has put paid to the best-laid plans affecting people involved in the wedding industry across the board. In the UK Princess Beatrice who was set to marry her fiancé in May has cancelled her wedding stating that she is unsure as to what will happen in terms of lockdown and the prohibition of holding events.
Similarly in Sri Lanka, many young couples have had to face the stark reality that their weddings will not take place as planned and look at alternatives. However, there are those like Priyanwada and Shaminda who have decided to go ahead with their plans albeit on a much smaller scale.
Priyanwada and Shaminda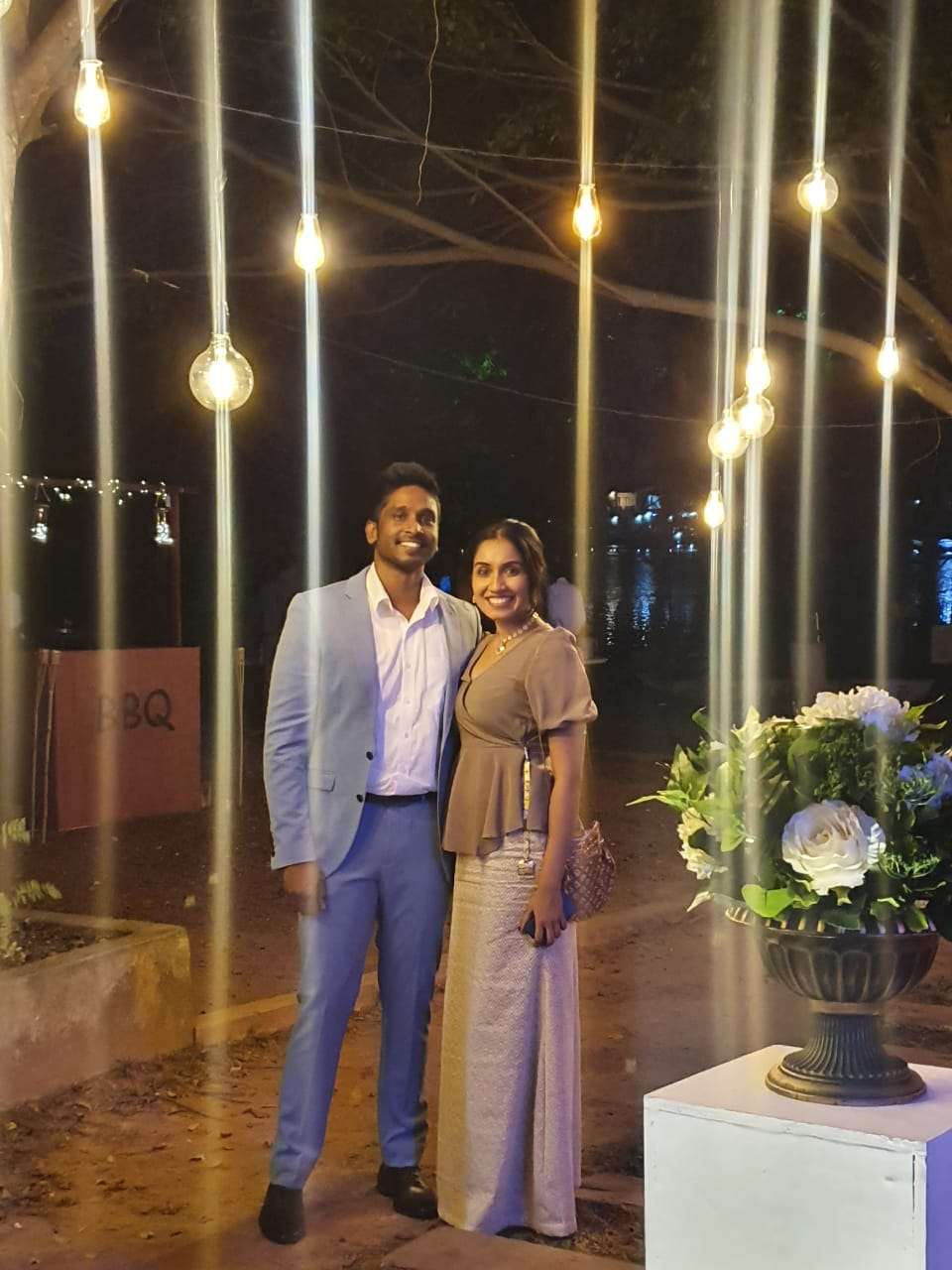 Priyanwada and Shaminda had planned to tie the knot on 29th of May 2020, a date recommended by the astrologer they had consulted. As Priyanwada explains "my parents are very old school and they don't believe it's wise to postpone weddings". Despite being optimistic, the couple realised that even in May there would be restrictions on gatherings and decided they would go ahead as planned. "We won't be able to have the most lavish wedding that we planned before. We will have a garden wedding at my house but it's still going to be amazing. My parents love the idea. We are downsizing everything, my sister would do décor, I will have to do my own makeup, there will be no wedding bands but our cousins (if they are allowed to come) would sing. My fiancé and I have decided that we will get married even if it's just the two of us signing in front of a registrar" says Priyanwada. Commenting on a valuable lesson the couple learned, Priyanwada says "In times like these people realize the importance of a simple lifestyle and how it can define a wedding. It opened our eyes to how less stressful a wedding should be. Now that we have less to plan we have more time on our hands. We are also able to have a conversation without squabbling over the colour of the napkins or the table plan".
Sanoori Weerasekera
Weddings are all about family and for Sanoori Weerasekera who was scheduled to get married at the end of July 2020, postponing her wedding was a tough call she had to make as she did not want her brother and her fiance's sister who both live abroad to miss this important occasion. A decision supported by both sets of parents who agreed with the young couple that it was important their siblings attend the wedding. Having spent more than a year planning her wedding, Sanoori has not fixed a new date as she says "it involves a lot of details and auspicious times etc". The financial implications of postponing weddings are also manifold with several suppliers ranging from hotel to florists already being paid a deposit. Sadly despite emailing her hotel, Sanoori is still awaiting a response from her hotel to which she has paid an advance.
Denethi and Malik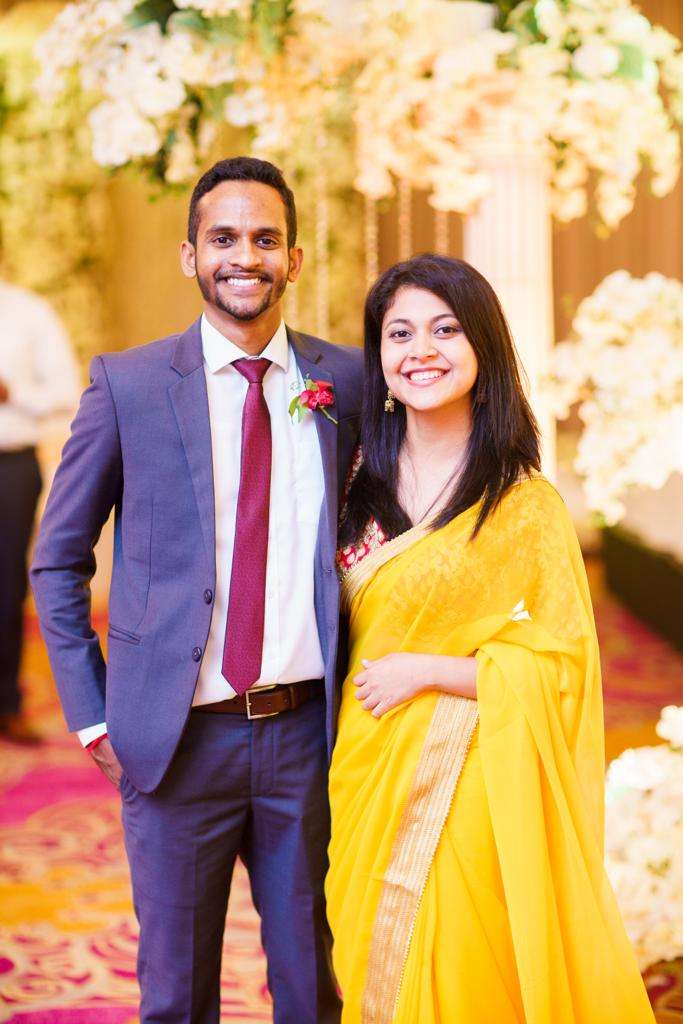 After spending over a year planning their nuptials, Denethi and Malik had also consulted an astrologer who had given them an auspicious date which they have decided to postpone in view of the Coronavirus. The couple informed the hotel who were supportive and understanding as were the florist, musician, and photographer. Commenting on the challenges they face in re-organising their wedding Malik says " It's hard to find a date where the hotel, photographer, florist, and musicians are free which is also an auspicious day for us. Also one of my bestmen will not be able to make it on the new date so I might have to look for another one." Commenting on the extra time he has, Malik says "my fiancee will definitely look into the smaller details which she may have missed the first time around while I will be having a second look at the guest list and the wedding budget and see where we could be more economical as we don't know what financial constraints that may arise post-COVID-19."
Danii-elle Svendson and Ranshan Gomez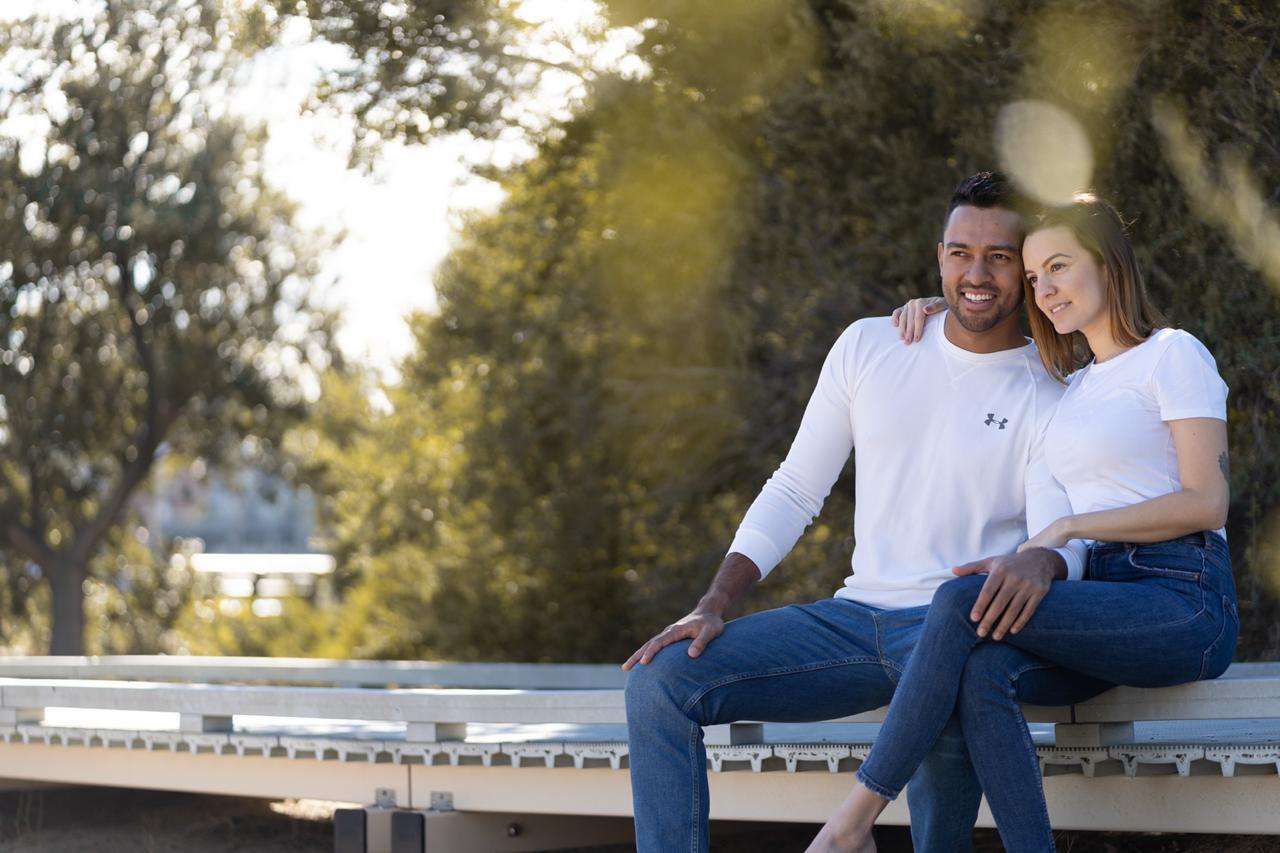 Danii-elle Svendson and her fiancé Ranshan Gomez have spent over six months planning their wedding which was to have been held over the Easter weekend. As soon as the Coronavirus scare became very real in Sri Lanka the couple knew they had no option but to postpone it especially as Danii's mother was flying down from Australia. Many of their guests are expected to fly in from all parts of the world so the couple has not still set a new date but is looking at the end of the year. Commenting on how their suppliers dealt with the notice of postponement, Ranshan says " the hotel was absolutely supportive and The Banquet Company has been dealing with all of our suppliers so we had no issues. We had only put down a deposit to lock down the date and that's it. So we have not been affected financially". With an extra 8 months to reorganize their wedding the couple has great plans to "make it bigger and better for when it does finally happen" So while the confetti, cake and bubbly remain on hold, it appears that coronavirus has given many engaged couples extra time to perfect the details of their wedding when they finally do have it.
Suly Cader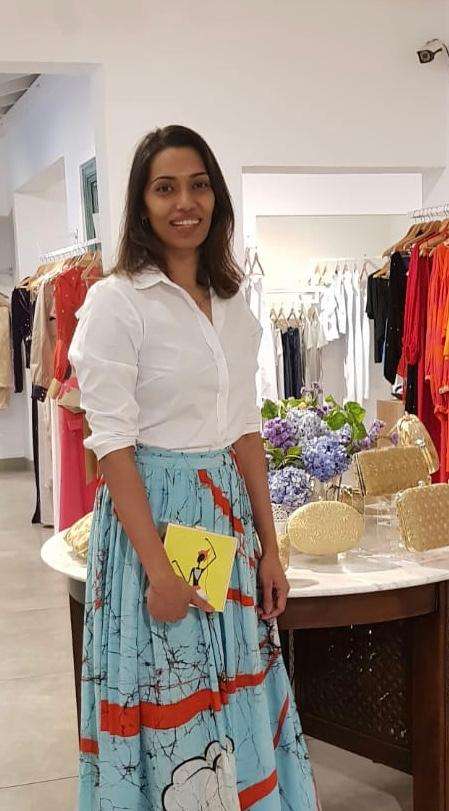 For bride to be Suly Cader it was a no brainer to postpone her wedding. "Somewhere around mid-March, we decided we should try to postpone the wedding for everyone's health and safety." Suly adds "We have family travelling from abroad just for the wedding and overall everyone's health and safety is important to us." Commenting on how supportive her suppliers have been Suly says "Since this is an unusual circumstance, everyone has been super understanding and supportive. They are flexible in terms of changing the dates around and providing refunds etc. My registration bridal is from Buddhi Batiks and Darshi and her team have been so understanding. They have reserved / holding sarees for us until the situation gets better. The designs are ready and samples have been approved, I'm sure they cannot wait to complete the outfits!".