Entire country lockdowns, border closures, travel restrictions suspensions of almost all passenger flights, closed hotels, and restaurants have resulted in an unprecedented crisis in the travel and leisure sector as a result of the Covid-19 pandemic that has engulfed the world. In the wake of the virus that demands we shelter in one place, it is unarguably tourism which is the hardest hit!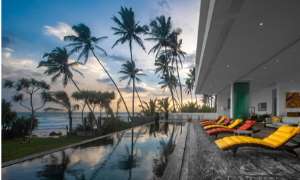 In the last few years, Sri Lanka was enjoying a renaissance of sorts amongst travellers of all socio-economic backgrounds. A playground for backpackers, a haven for those seeking to forge a new hippy trail in the surfing Mecca of the south and east, the curious snap-happy visitors from the orient and the discerning travellers in search of blissful luxury all thronged to Sri Lanka to enjoy a slice of paradise. With business on the up, things took a hit with the 2019 Easter bombings, and just as the industry was raising its head above the parapet, the dreaded Covid-19 struck wreaking havoc in its wake as the industry ground to a halt. Despite the odds, those involved in the travel and tourism sector are making great efforts to woo travelers back to Sri Lanka once lockdowns are eased, and planes take to the skies.
Against this backdrop, many hoteliers in Sri Lanka are now scrambling to court local tourists to fill their empty hotels. Industry personnel both in Sri Lanka and overseas have upped their game plan and are working around the clock to position Sri Lanka as a destination that is suitable for post-pandemic tourism.
UK based, Jean-Marc Flambert, the Director of Your Tourism Partner who has several Sri Lankan clients has capitalized on the extra time brought about by lockdown and has been "busy building relationships, having discussions, training agents and engaging with them" to keep the momentum going. Flambert says "agents are humans first. They have the same fears we have. They also have more time as business is slow. So I have been able to engage with thrice the number of agents than I had targeted pre-COVID. I had a 2.5-hour presentation with one agent. I would never have been given that time in normal times."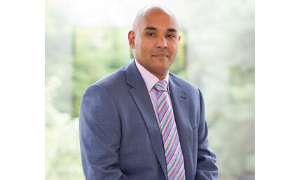 Hotelier Malik Fernando, Managing Director of Resplendent Ceylon which has a clutch of high-end luxury properties dotted around Sri Lanka is homing in on what both local and foreign discerning travellers would look for in a stay – vast spaces to ensure adequate social distancing. "Bucket list nature experiences will be highly prized as people seek time with family and close friends after weeks in lockdown. Cape Weligama, Tea Trails, and Wild Coast are in pristine, remote locations with a small number of rooms spread over a large area, providing physical distancing. To holiday at home at our Relais and Chateaux resorts is the next best thing to an overseas holiday. Our comprehensive Safe Stay protocol will ensure guest safety."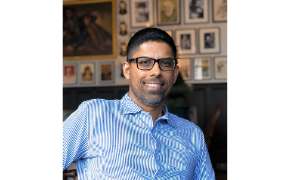 This is also echoed by Henry Fitch partner of the Teardrop Group which has several luxury villas in its portfolio which are in remote and spacious locations. "Our properties are small, ranging from 4-18 bedrooms which makes it ideal for exclusive use takeovers," he says while emphasizing that "the luxury of space seclusion and always putting our staff and guests' welfare first, will continue to be our USP." Malaysian based hotelier VU Kumar whose secluded luxury boutique property Villa Sielen Diva in Thalpe is also counting on the significant advantage that the villa has always marketed itself as - an "exclusive and personal property for guests". This, Kumar says "will now be more of an attraction to guests both local and foreign." Living abroad he relies heavily on E- platforms for official information about changes to the travel and tourism industry and laments the lack of timely information. Urging the authorities for timely updates he says "we struggle to find information as there are constant changes which are not updated on to the websites. We need to be kept abreast of the constantly evolving developments and it would be prudent if those websites are updated in a timely manner."
In the past during the bleakest of times in the history of Sri Lanka, the domestic tourist market propped up the travel and leisure industry. Now more than ever the need of the hour is the continued support to raise the industry from the abyss it is in.
Wooing local tourists is high on the agenda for large hotels such as Jetwing. Capitalising on their excellent relationship with a predominantly local and expatriate clientele, Chairman of Jetwing Hotels and Jetwing Travels, Shiromal Cooray believes "the local market will obviously be looking for offers which the Hoteliers will be glad to extend at this time." Maintaining cleanliness will be of absolute importance more so now than ever before. She adds "our associates are being trained to enhance the already stringent cleaning and hygiene protocols to ensure the safety of themselves and the guests as and when they arrive." Noted for their unique brand of hospitality Jetwing, has always taken pride in their welcoming smiles. Despite wearing masks being the order of the day there will be no compromise on that front as Shiromal says "since we will be wearing masks which will cover our warm smile, we are also learning to smile with our eyes when we receive domestic guests!".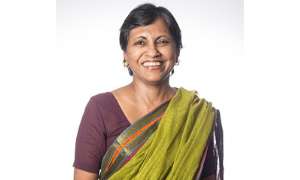 Also pinning his hopes on domestic tourism is Ahintha Amarasinghe the Managing Director of Amaara Hotels Pvt Ltd. who is confident that "the global tourism industry will pick up within 12-18 months." Like countless other hoteliers, he is faced with the issue of sustaining his cadre of staff while his hotels in Kandy and Sigiriya remain closed with no income. Ahintha explains that they have a total staff strength of 104 in both hotels with 20 working on a weekly roster basis to do the daily maintenance of the hotels.
For Druvi Gunasekera the publisher of 'Boutiques in Sri Lanka', the foremost guide to luxury accommodation in Sri Lanka, the lockdown has provided her with time to create a positive perspective which she communicated to her industry contacts worldwide via an informative video clip which contained personal messages by leading hoteliers on the creative and practical steps taken by small luxury properties to face the new normal. Fervent in her belief that Sri Lanka will bounce back due to the resilient nature of its people and the amazing product on offer, Druvi says " we have all taken the necessary steps to create safe and clean environments for our guests. Now we have to spread the message clearly that we are open and ready for business."