Co-creator of Asterix (better known as Soora Pappa to many Sri Lankans), Albert Uderzo passed away recently at the age of 92 due to a heart attack. His son in law Bernard de Choisy stated that he "died in his sleep at his home in Neuilly from a heart attack unrelated to the coronavirus. He had been very tired for several weeks".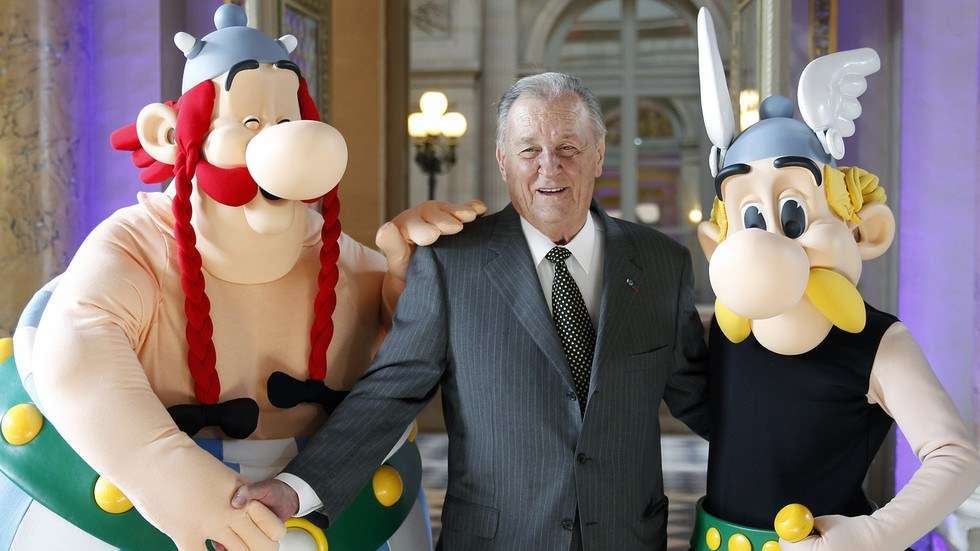 Uderzo, a French comic-book artist, created the widely popular Asterix with the writer René Goscinny. After meeting Goscinny in 1951, the pair began creating characters together, including Oumpah-Pah, seen as a precursor to Asterix. In 1959, upon request to create a magazine named Pilote, featuring a "typically French hero", they 'agreed to set their story in ancient Gaul, with the first issue published in October featuring The Adventures of Asterix the Gaul'. They sold over 300,000 copies!
During an exercise stress test for a medical checkup, Goscinny died in 1977, and Uderzo continued the adventures of Asterix alone. The first album to be written and drawn solely by Uderzo was The Great Divide, the 25th Asterix album, which was published in 1980. Uderzo retired in 2009 and sold the rights to the character to Hachette.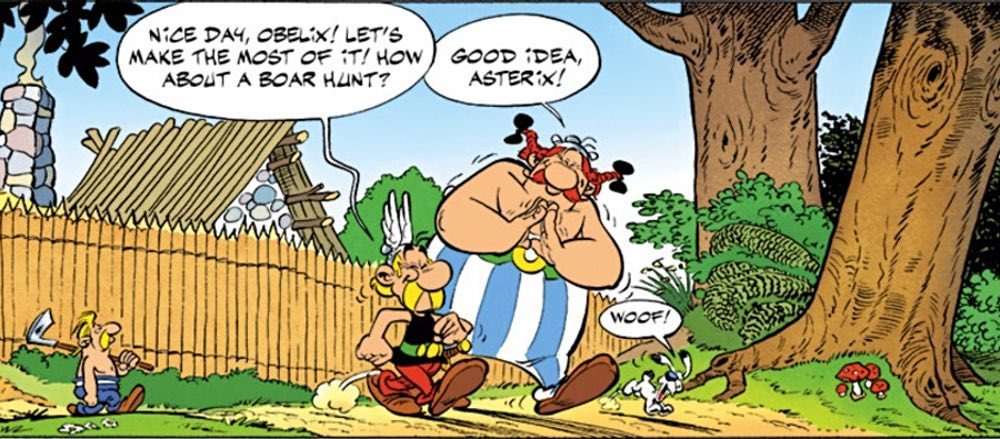 Asterix is, without a doubt, one of the best-loved characters in French popular culture, with 'more than 370m albums sold worldwide, 11 films and an Asterix theme park, the small-statured Asterix is a warrior from Roman-occupied ancient Gaul, who together with his best friend Obelix and dog Dogmatix – Idéfix in the French original – takes pleasure in outwitting Roman legionnaires. Fortunately for Asterix, Obelix fell into a cauldron of magic potion as a child, making him invincibly strong'.
Many shared their thoughts on his legacy including Cressida Cowell, author and illustrator of the 'How to Train Your Dragon' books. "I loved Asterix as a child, and his style was absolutely iconic. Creating a huge cast of individually recognizable characters, and the minute detail of all those group battles and the action scenes is an achievement in itself, but his real skill was combining fast-paced adventure with such humor and warmth. Children come to read in a lot of different ways, with comics and graphic novels being hugely important for a lot of kids. Asterix has taught generations of children around the world to love reading."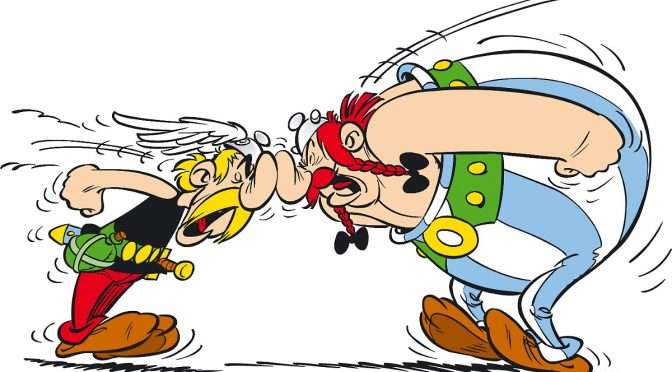 Fans of Asterix took a trip down memory lane and shared their comments. Here's what they had to say.
Daniel: I used to love comics as a kid and this was one of my favorites. Used to love the characters, the adventures they went on. Thank you, Albert, for a wonderful childhood and some fantastic memories. You will always be remembered whenever I watch it on tv or ras the comics.
Zain: Loved everything to do with Asterix, the characters, the jokes, the storylines, and the adventures. A total riot! I am very thankful to its creators and for making my childhood memorable.
Harshi: Some of my fondest childhood memories were of watching Soora Pappa on tv. As soon as my kids were old enough, I introduced them to it and they love it as much as I do! Much better than many so-called cartoon options available nowadays.
Dinushi: Weirdly enough, one of the reasons I did GRC for my ALs was because of my love for Asterix. I wanted to know more about the Romans. I have not read the comics, but I watched it on tv.
Shan: Asterix will always be a part of my best childhood moments and memories. A very enjoyable cartoon and I managed to get my hands on most of the comic books too. I am sure many will echo my sentiments of being very grateful to the creators for bringing these iconic characters to life.
Bala: Who among us hasn't watched Soora Pappa? If we haven't watched it we've at least heard of it. That was how great it was! All credit to the creators. We are forever grateful.
Harish: One of the best parts of my childhood was watching Soora Pappa. In fact, I read the comics just last month because of nostalgia. Will be rewatching the series in honor of both its creators these days.
Darshan: Fantastic comic and cartoon. Thank you for your contribution to this Albert Uderzo! You will always be appreciated for making our childhoods so awesome.
Pic Credit DailyMail