The 21st of April 2019 - Easter Sunday, will always be etched in the hearts of Sri Lankans as a day which brought forth a terrible tragedy to our little island. Three simultaneous bombings which took place at three separate churches, followed by three major tourist hotels and two other isolated suicide bombings, shook our peaceful nation to its very core. More than two hundred and fifty men, women and little children were left dead and hundreds sustained injuries. No words can or ever will be able to describe the pain and agony caused to the families that were left incomplete following these inhumane attacks. As a country, it is our civic duty to aside our differences of race, religion and culture and come together as one Sri Lankan family, to remember and honour the lives lost, and to be there for those affected by this devastating attack.
The Hotels
The blasts that ripped through Shangri La, Cinnamon Grand and Kingsbury on Easter morning claimed the lives of many including those from many countries as well as the staff of those hotels who were on duty that morning.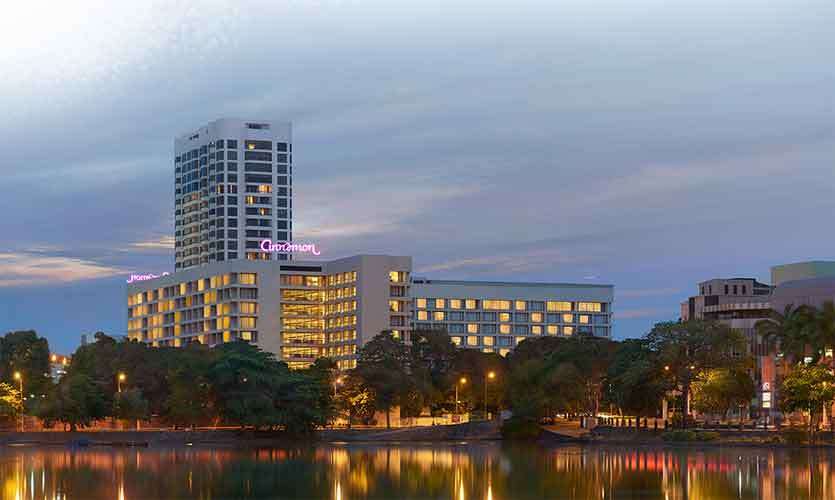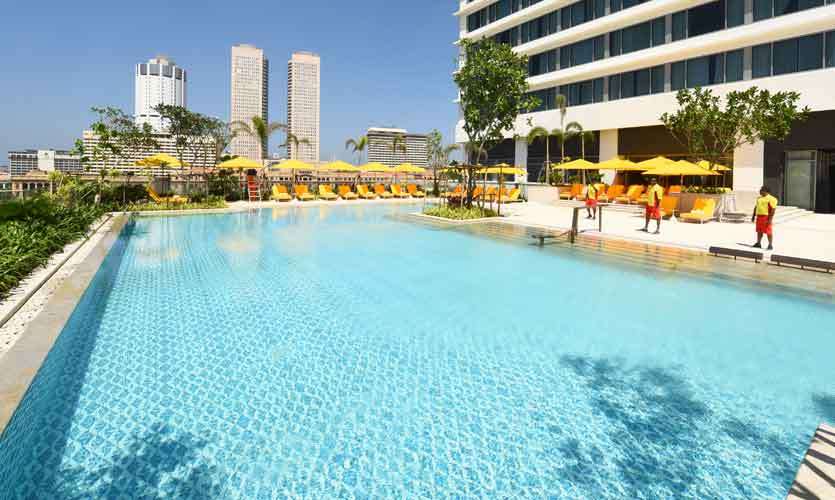 As the nation limps back to normalcy, Shangri La still remains closed while the other two hotels have started operations.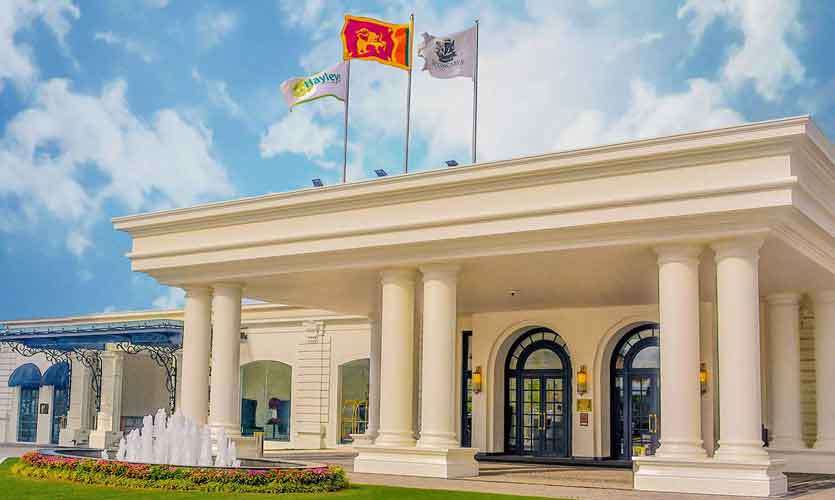 Katuwapitiya
In order to bring more awareness to some of the people, especially children that suffered permanent injury, and are currently in need of various types of assistance (financial or other), we paid a visit to some of the homes of those victims from Katuwapitiya.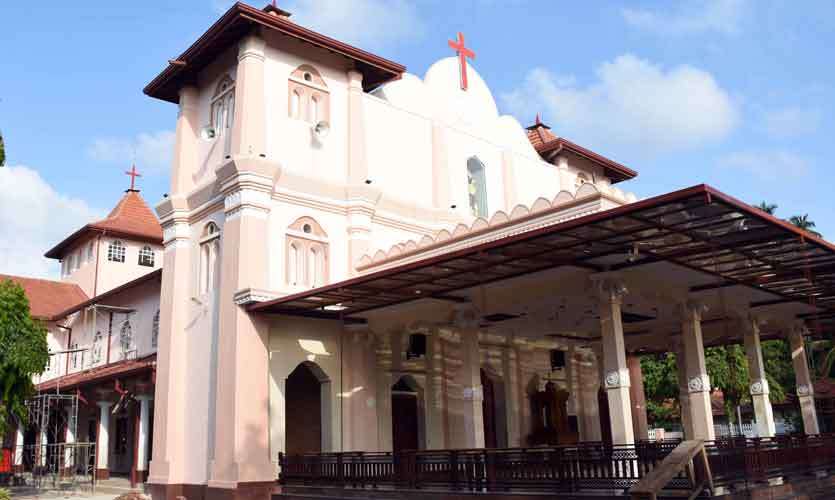 Walking through St. Sebastian's Church in Katuwapitiya, it is unthinkable how someone could simply walk into such a peaceful place of worship and destroy the lives of so many innocent people, who were giving praise to their God. An individual (who wished to remain anonymous) explained to us what happened that tragic morning. He said that he was sitting towards the end of the pews and had his eyes closed in prayer, when suddenly there was a huge noise and a blinding light, and for a moment he lost consciousness. When he came to his senses all he could see was injured people, and he claimed that he couldn't hear anything until a few hours had passed. He said it was a miracle that he survived with only a minor injury to his head and legs, but couldn't imagine how someone could be so cruel.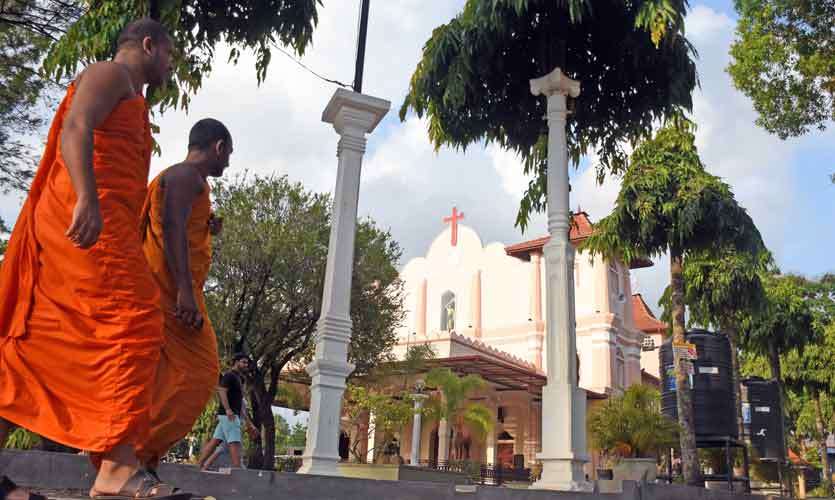 We first visited the house of 12 year old Sneha Mindani Appuhamy, a kind and carefree little girl, who was an avid lover of animals and excelled in her studies. Sneha and her 5 year old brother Ramesh had been just outside the window of the church at the time of the attack. Sneha had received the brunt of the attack after two metal bearings penetrated her head and the impact flew her back a few meters. Her brother, who was also hurtled back by the impact, managed to get up, and unable to find his sister, rushed back home to tell his parents what happened.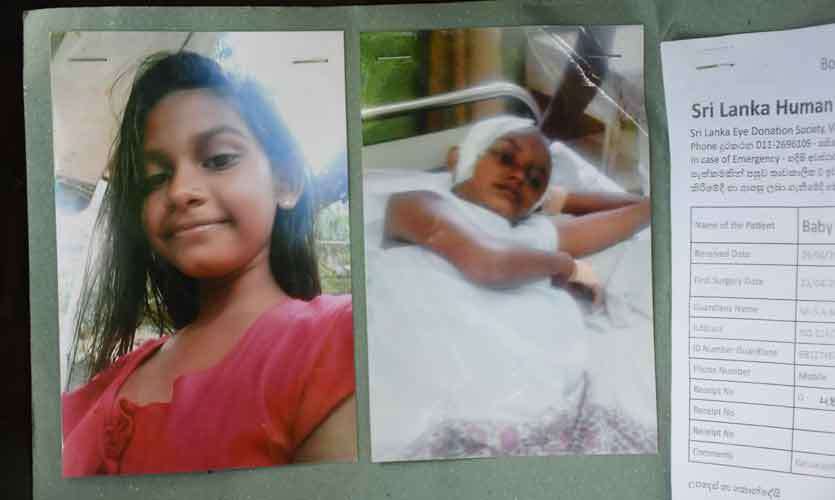 As fate would have had it, her father Don Milroy Appuhami and his wife had been delayed to go for mass, and just as they were about to leave, their son came running back with the news of the bomb. Feverish with anxiety, both parents had rushed to the church to find their daughter but had been unable to do so in the midst of the commotion.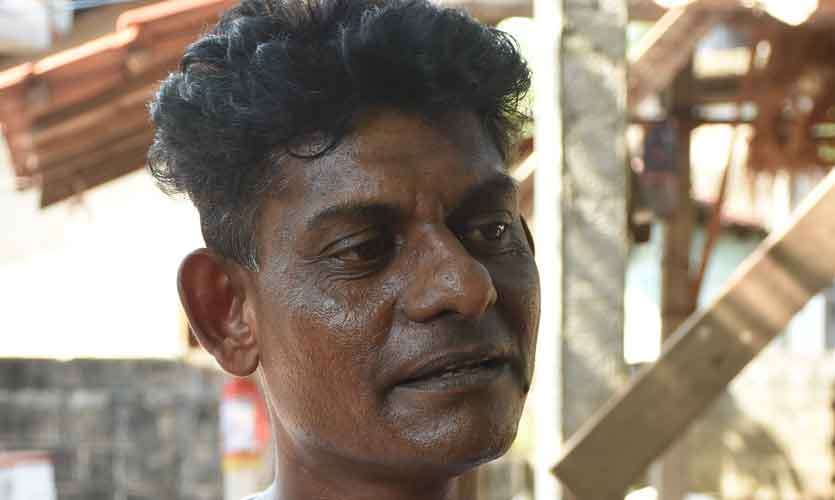 Milroy described the horror of seeing hundreds of people bleeding and some even missing their limbs and said it was just too horrific for the mind to bear. Moments later they had received a call from a relative at the Negombo hospital notifying them that their daughter was at the hospital but severely injured. Milroy praised both the Negombo hospital staff and the Colombo hospital, to which she was later transferred, saying that without the help of the doctors their little girl would not have survived. However, they are in dire need of financial assistance to get the required medication and do an operation as Sneha's injuries are quite severe.
The next family we visited was that of 16 year old Senuri Sewwandi. Due to face her GCE OL examination this year, she had been determined to get good results and make her parents proud. One metal bearing in the brain, one in her chest and two in her leg caused her to be admitted to the hospital following the Easter Sunday attack. Her leg is broken in two places and she is unable to walk and although the doctors have taken out the two bearings in her leg, they are unable to take out the ones in her chest and head as it may pose a threat to her life. Her whole family, including her father, mother and little brother, had been inside the church at the time of the blast. All of them have sustained injuries but Senuri got the worst of it. Speaking to our team, her mother Kumari Fernando said that although with proper medication and rest the physical wounds may heal, it isn't easy to recover from the mental trauma this devastating attack caused.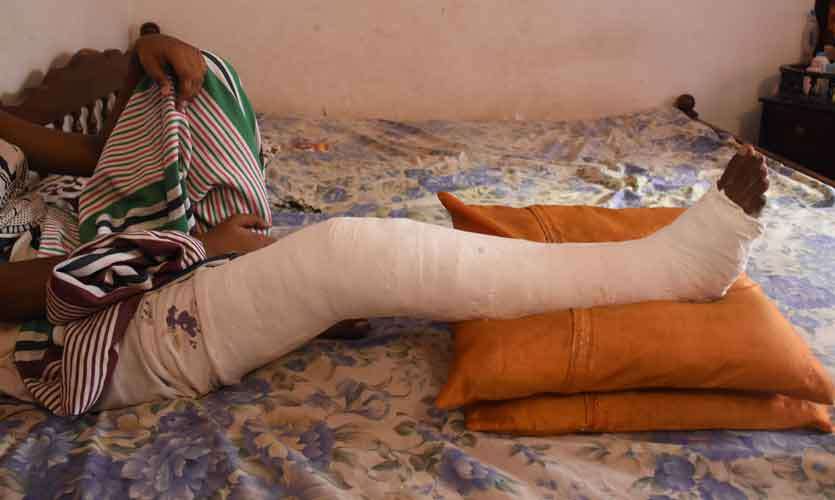 8 and a half year old Sayuru Sathsara had been at church with his sister when the attack took place. Three bearings had penetrated his head and one his leg. We were not allowed to see him as he must be kept away from all germs due to the severity of his head injury.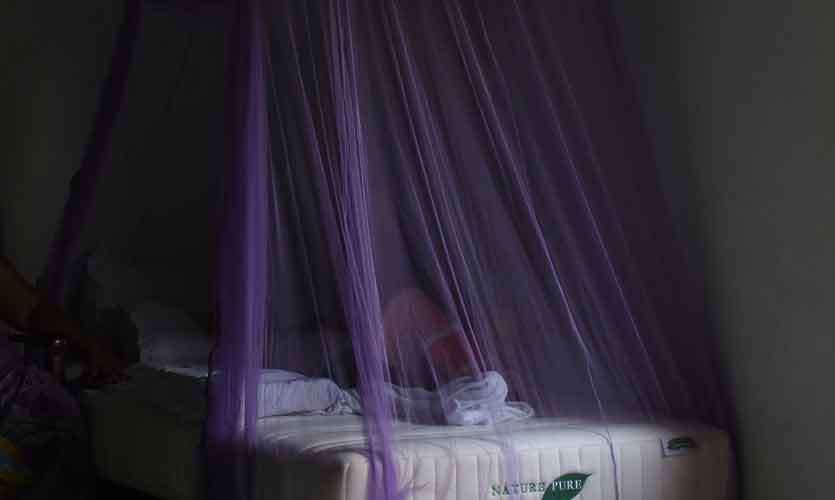 His father Roy Lasantha is a simple carpenter, and with having to visit the hospital twice a week for medication, is finding it difficult to cover all the necessary expenses. It truly was heartbreaking to see this boy, who once played in their garden with his siblings, now confined to a bed, because of this fateful day.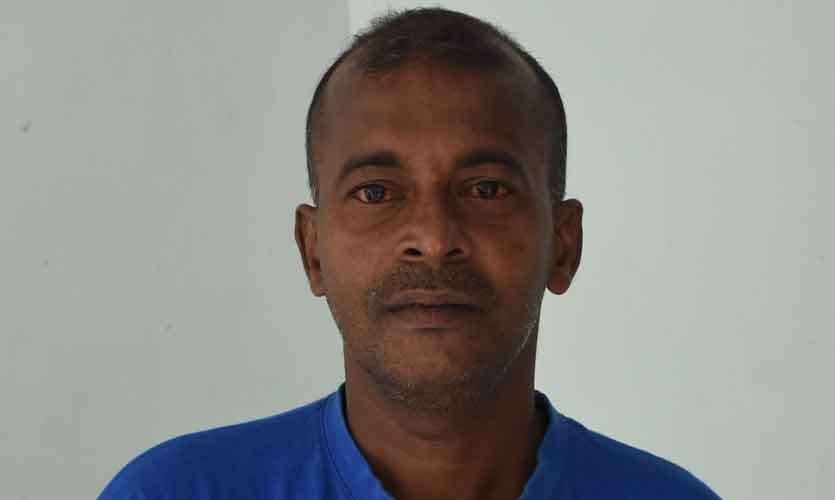 Disna Livera and her son Jude Sunimal.
Disna, who hadn't been too well on that fateful Sunday, had coaxed her son to go for mass. He lost his hearing in both ears and his head, ribs and legs were severely damaged. Being confined to the bed maybe for a good part of his life would be enough to make anyone question the existence of God, but Disna and her son remain faithful as ever, stating that God had been good to them so far and he would certainly help them through this dark time.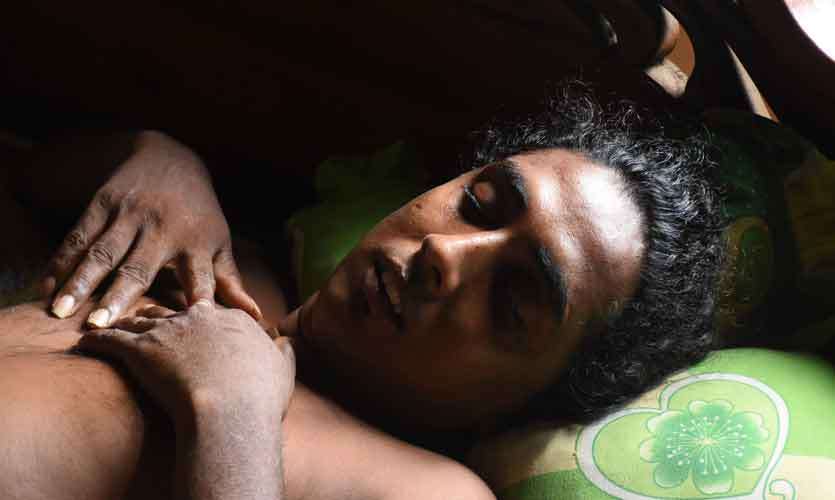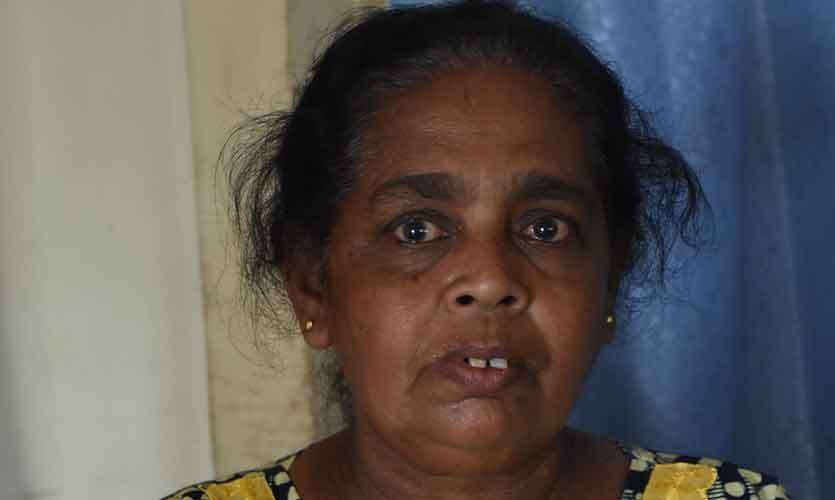 There are many similar stories from those homes that surround the Katuwapitiya Church; stories of heartache and pain. Children with missing limbs, families that were left incomplete in the blink of an eye - almost too horrible to even imagine. This is why it is important that we do not forget this incident. It is crucial, at this moment, that we stand united as Sri Lankans, as one family, to help those suffering rebuild their lives, and spread this message of love.
If anyone wishes to give monetary assistance to the affected families and individuals they can deposit money to the following SETH SARANA PROJECT, a/c under the Archdiocese of Colombo.
1190036535 Commercial bank Borella.
Swift code CCEYLKLX.
For any other forms of assistance, you can always check up with the Archdiocese or contact the Grama Sevaka in the area.
Zion Church Batticaloa
The third church that fell victim to the tragic Easter Sunday attacks was the Protestant Zion Church in Batticaloa. In a cruel twist of fate, the identified suspect had first made his way to St. Mary's Church Batticaloa, and upon finding out that the priest had decided to start mass earlier than expected, which meant he could not proceed with his already laid out plan, made his way to Zion Church, just a few meters down the same road, and detonated himself outside.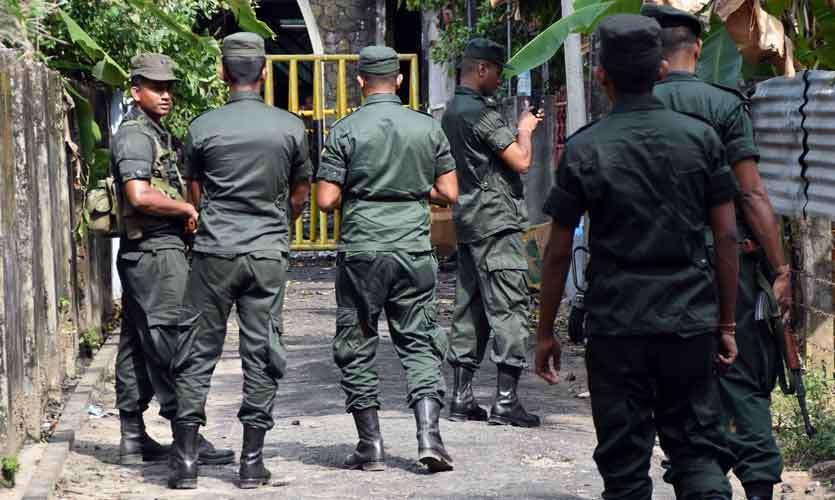 Pastor Ganeshamoorthy Thirukumaran, or Pastor Kumaran - of Zion Church, had unknowingly invited this man into the church, under the impression that he was simply there to inquire about the church. Pastor Kumaran then proceeded to introduce him to another senior worshipper, Brother Stanley and then left with his wife and youngest daughter to lead mass in another church in Kavaratti, west of Batticaloa. Owing to this person's suspicious behaviour, Brother Stanley had taken steps to lead him out of the church. The suspect then tried to force himself inside the church and when he wasn't allowed to, detonated himself outside the church. Pastor Kumaran's second son, 14-year-old Shalom Malkiah, was among the 14 children that lost their lives to this perilous attack.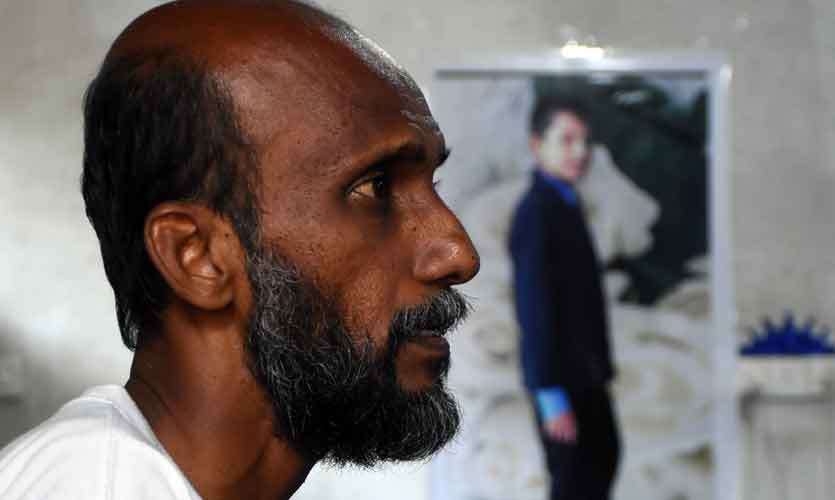 12 Year old Neruban was one of the children inside the church, whose life was spared. Talking to a BBC representative, he explained, "We were still inside when we heard a loud explosion. We looked outside and saw glass and motorbikes flying around and heard screams and shouts." Neruban's mother, Krishanthi, was one of the Sunday school teachers and sadly, her husband Ramesh had been a victim of the blast. Ramesh had been assisting to send the bomber out of the church when it had detonated. By not allowing the bomber to go inside, Ramesh saved many lives, but Neruban and his sister now have to live theirs without a father and Krishanthi is left a widow.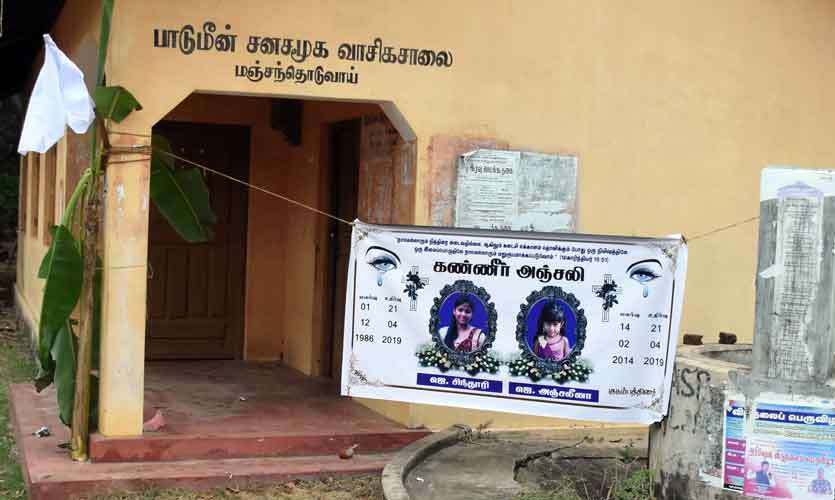 Just a few houses away, a brother and sister had closed their eyes forever. Sharon and Sarah were just 11 and 12 years old. They loved to study and play, and enjoyed their childhood. It was too cruel that they met this untimely death. Pouring down in tears, their mother is left with nothing but the memory of their smiles and laughter.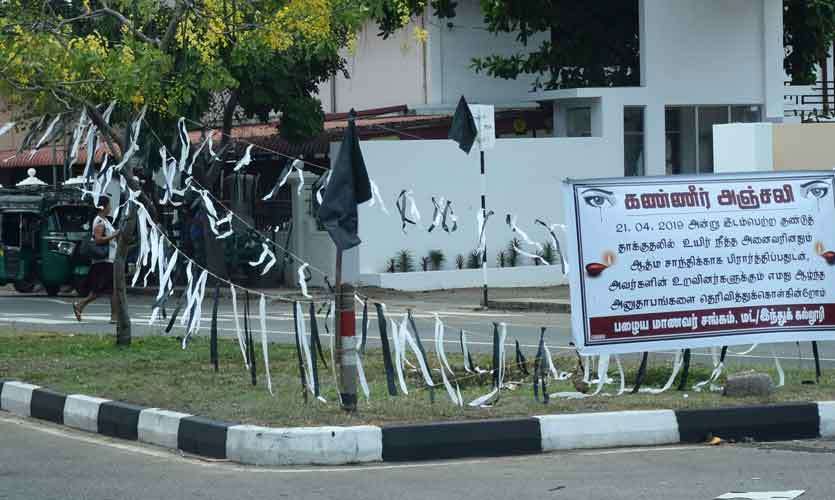 It is impossible for us to comprehend the pain and suffering that these families have to endure right now. A two and half year old little girl, Ahimsa Surenthirakumar, 9 year old Kevin Kuventhirarasa, Jehonika, a studious little student at Cecilia Girls School, 10 year old Jepinath Mahenthran, 13 year old John Jeshuran who loved basketball - these are just a few of the names of the little angels that lost their lives on this fateful day.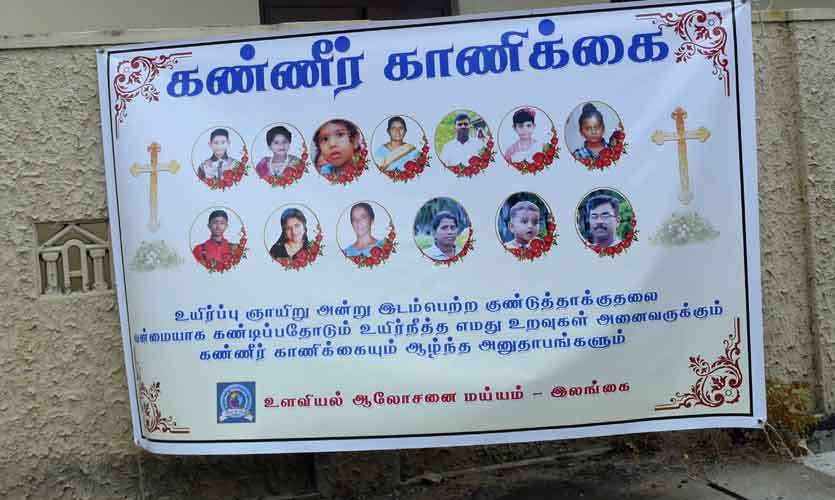 If there is any form of assistance that you can provide to the many families that were affected, please follow through and do so. A small donation is sure to go a long way. More than 17 children's families having been left broken, and they are in need of long term financial assistance, especially to complete their education. Many other families have lost their sole breadwinner, and are now suffering economically.
If you are able and willing to make a contribution in any way please contact Pastor Roshan Mahesan Of Zion church via his email roshanmahesan@gmail.com.
St. Anthony's Kochchikade
Venerated by St. John Paul II himself in 1995 when he arrived in Sri Lanka to beatify Ven. Joseph Vaz; Kochchikade St. Anthony's church is one of the most prominent places of worship in Sri Lanka. It is also one of the oldest churches in Sri Lanka with its consecration dating back to the 1st of June 1834 in the time of the British colonial period.
Not just Catholics but even Buddhists consider this an important place of worship and people from all around the country come here to celebrate the Mass and get the Blessings of St. Anthony. Hundreds of worshippers from all over the country had assembled on the 21st of April to celebrate the Easter Sunday mass. It is too horrible to even imagine what happened afterwards.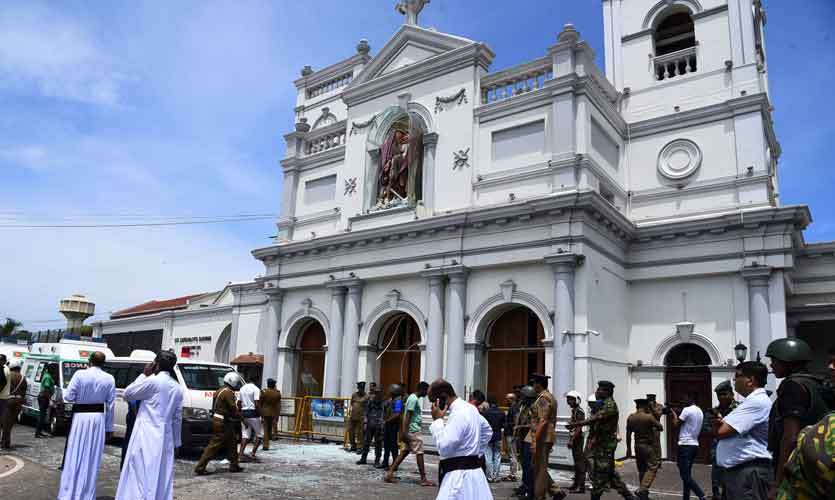 Needless to say, even here there are many families especially children that are in need of assistance. Children who have lost their parents, and parents their children, there were even several Buddhist worshippers who had been at the church on this fateful day.
Brother and sister Medha Thathsarini aged 23 and Imash Thiwanka aged 19, who were the only offspring of S.N. Sirimanne and his wife, W. Shriyani perished in the bombing. Although they were Buddhists they had gone to the church on Easter Sunday to fulfill a vow.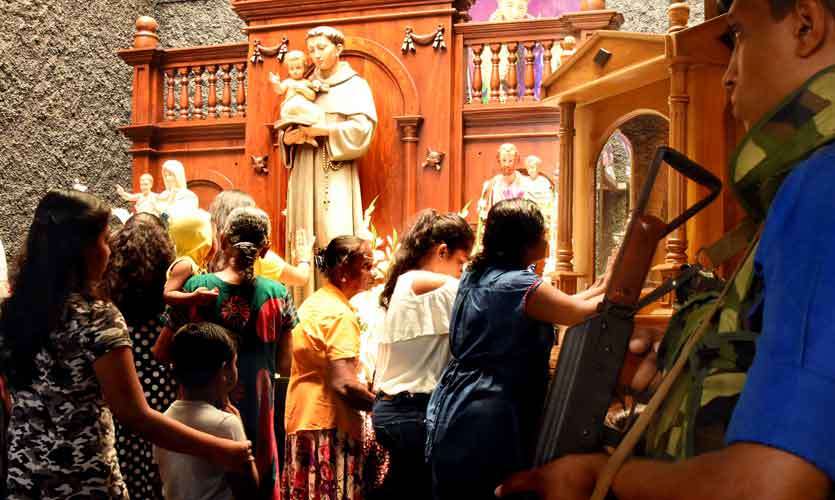 There have been many others who fell victim to the bombing at Kochchikade and their families are in dire need of assistance. (Financial or other)
The list of those that need assistance is being continually updated as more information comes in.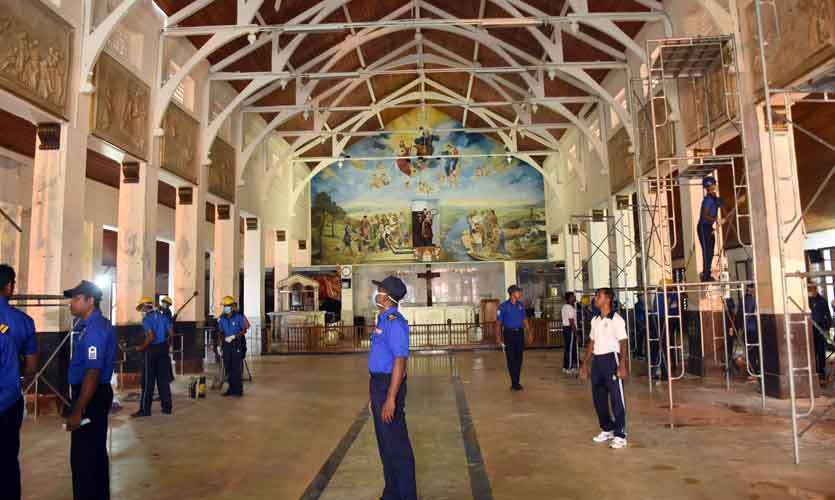 We understand the importance of being cautious when donating so make sure you do your own research before you decide to donate.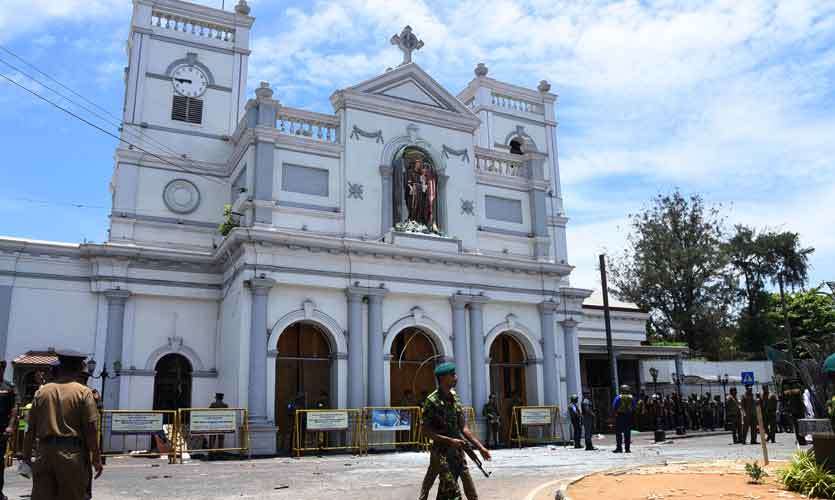 These are the accounts which have been given by the Archdiocese of Colombo for donors to donate money for the victims.
(Refer Archdiocese of Colombo official website for further details)
Account name - Archbishop of Colombo
Commercial Bank of CEYLON PLC, Borella branch
Acc No. 1190038741
Swift Code CCEYLKLX

HATTON NATIONAL BANK (HNB), HEAD OFFICE BRANCH
Acc No:003010484963
Swift Code: HBLILKLX

Nations Trust Bank PLC, Borella Branch,
Account No. 100150006573
Swift Code NTBCLKLX

Seylan Bank, Borella Branch
Acc No. 0820-32433329-001
Swift Code- SEYBLKLX

Bank of Ceylon
Borella Branch
Acc No. 0000193466
Swift Code- BCEYLKLX

Sampath Bank PLC
Nawam Mawatha Branch
Acc No. 000960003000
Swift Code: BSAMLKLX
There are also various Go Fund me Campaigns that you can donate to as well.
These funds are not only for the Kochchikade victims but for all the families and communities that were affected from the church bombings.
Some of these funds will be directed towards:
●Supporting Children who have lost both parents.
●School Scholarships for Children whose breadwinner of the family has been killed.
●Counselling and support through "Seth Sarana" and "Caritas" team of the Church, with the support of qualified psychologists.
●Supporting the communities in the affected parishes.
●You can also check with the Grama Sevaka in the area for more details of the affected.
Pictures by: Kushan Pathiraja, Nisal Baduge & Nimalsiri Edirisinghe