Conservationists have appealed to President Gotabhaya Rajapakse to intervene in the matter where officials are said to have decided to move one of Yala National Park's iconic tuskers into a holding centre. The controversy arises from that Nandamitra lives inside a protected park and has not been a problem to anyone outside the park. Feeding Nandimitra took place over the years despite conservationists warning visitors to refrain from doing so. There is also a big question over the Horowapathana holding centre –said to be a success by officials and looked upon as a failure by conservationists.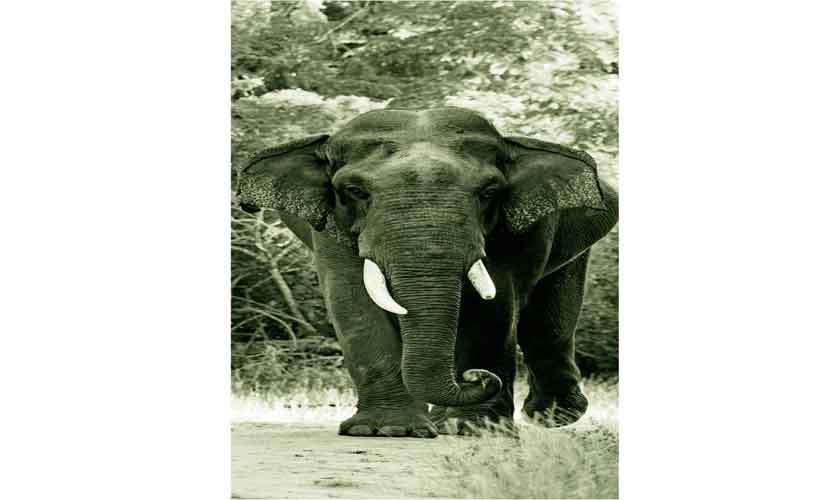 Conditioned by humans, rejected by humans
One of the basic lessons in psychology is the classical conditioning experiment done by Russian psychologist Ivan Pavlov. Here, two stimuli are linked together to produce a new learned response in a person or animal. During the experiment, Pavlov made use of his dog. Before conditioning the dog salivated when seeing food, but gave no response to the bell. But when the bell and the food both came together he started salivating during the conditioning process. Thereafter he started salivating when he heard the bell ringing. In Nandimitra's case, having gotten used to food thrown out of vehicles, he too may have been conditioned to go towards every vehicle, assuming that every pilgrim will give him food. Those visiting National Parks are quite aware of several ground rules that they need to follow. Firstly, they are entering wildlife territory and should respect flora and fauna. They are reminded to not get off the jeeps, get closer to animals and most importantly not throw food at them. But pilgrims visiting the Sithulpawwa Temple have for years fed Nandimitra to the point that he now demands it of them. Therefore he would stand in the way of every vehicle that visits the Temple and was portrayed as a threat and a nuisance to visitors. Thereafter several complaints have been made to the Department of Wildlife Conservation and just last week, the decision was made to relocate him to the Horowpathana Elephant Holding Ground.
Horowpathana is in good condition: Sooriyabandara
"The Sithulpawwa Temple priest has been complaining for a long time and that's why this decision was taken, but it hasn't been finalized yet," opined Department of Wildlife Director General M.G. C Sooriyabandara. "If the elephant attacks a vehicle and kills a pilgrim it will cause a greater damage. Our team is on the watch out but it cannot be continued because this is not the only issue we have."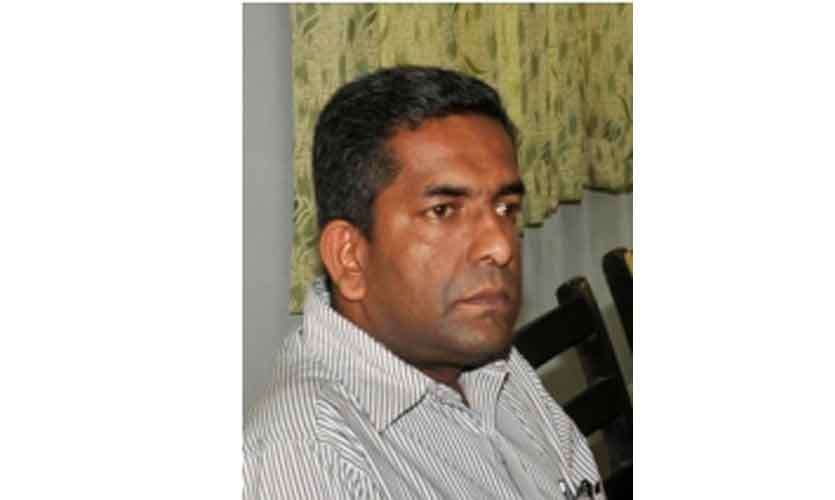 When asked about the conditions at the Horowpathana Elephant Holding Ground, Sooriyabandara affirmed that it is in good condition. "It has around five lakes and a protective fence. Elephants get food and can live like in a natural habitat."
Feeding elephants shouldn't be encouraged: Dr. Fernando
However, Elephant researcher and conservationist Dr. Prithiviraj Fernando says that the primary issue lies in removing an animal from a National Park. "If it's being removed from a national park I don't know where it could be. It is said that it will be taken to Horowpathana but as far as I know it's a complete failure. According to a report by the DWC there were only six to seven elephants inside the Ground while around 50+ elephants were there initially. So we don't know what happened to the rest of the elephants." He alleged.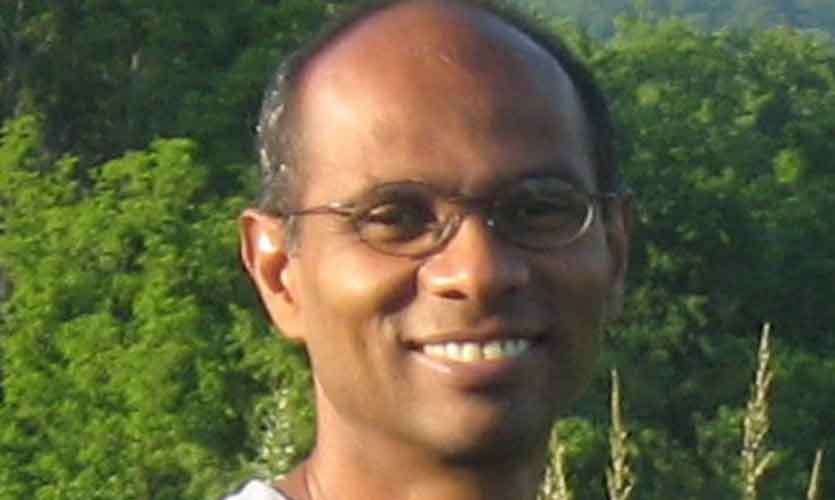 He further said that feeding elephants shouldn't be encouraged. "Since some devotees fed he now thinks that all devotees are bringing him food. Feeding him was what led to all these issues."
Those who fed him should be responsible: Ven. Ananda Sagara thero
In his comments, Ven. Pahiyangala Ananda Sagara Thero of Protect Sri Lanka Organisation said that translocating Nandimitra is totally unacceptable for several reasons. "One is that he is in his habitat. Animals own this land more than humans. We humans construct roads in their habitats and chase them away. Back in the day it was elephants that protected sacred sites such as Sri Maha Bodhi and Ruwanwelisaya. But today some of these priests chase away elephants."
When asked about the move to send it to Horowpathana, Ven. Thero said that Horowpathana is like a detention Centre. "It is the devotees and the Sithulpawwa Temple priest that should be responsible for Nandimitra's condition," he alleged. In his Teachings, Buddha always emphasized on showing love and compassion towards all beings."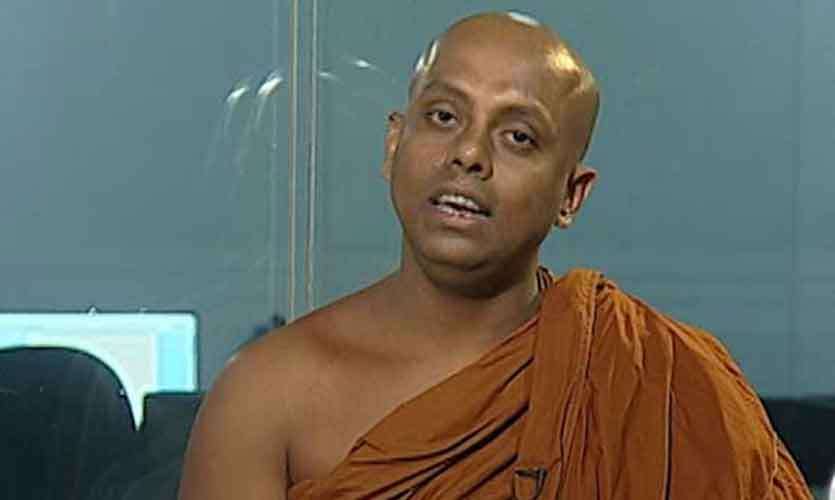 He further said that feeding animals in National Parks is wrong and action needs to be taken against it. "Just because these animals are in a National Park they won't die. They are used to their natural life cycles and will find food on their own. But if they are being fed they will be dependent on it. We don't know what type of food is being given to the elephants either. But if this decision is finalized we will take the matter to courts and do everything in our capacity to make sure that Nandimitra stays in his natural habitat."
Visitation should be regulated: Gunawardana
While people have the right to visit a National Park they have to be mindful about park rules," opined Manori Gunawardana, Director, Environmental Foundation Limited. "National Parks have been created to protect wildlife and therefore visitation is optional. In fact visiting a National Park is a privilege. Therefore National Parks have to regulate visitation. Protected areas have been declared to conserve wildlife. When you buy a ticket to visit a National Park you are given a handout with a set of rules and those are the conditions. It's called a permit because you're given the permission to visit the Park under those conditions."
She further said that nobody is talking about how many vehicles are visiting Yala. "There are several new establishments inside the Park. It's alright to have temples or places that have existed when it was founded, but putting up new constructions would impose a threat to wildlife. There has to be a regulation on traditional places be it temples or any other place. Visitation is going to spike and there has to be a way to control the number of visitors, be it pilgrims or tourists, people managing these facilities and those who manage the Park," she said.
Minister of Wildlife S M Chandrasena was not available for comment.
Pic of Nandimitra by: Avijja Fonseka