If one were to map out Chef Gabriele Rubini's life, they would find it peppered with many twists and defining moments. Once an aspiring lawyer, Rubio left Law School to pursue rugby, resulting in a career that saw him playing with the Frascati team, Overmatch Parma and Rugby Roma until he took part in the national competition for the under 16s and under 21s, always as a Flanker. In 2005 at the age of 22 he felt like he wanted to experience something more and so moved to Wellington, New Zealand, where he played Rugby for the local team, Poneke (first division). It was while in Wellington that he managed to land jobs as a chef at two Italian restaurants. The rest, as they say, was history. Rubio now wears many hats - in addition to being a chef, he's also a photographer, film director, producer, author and human rights defender.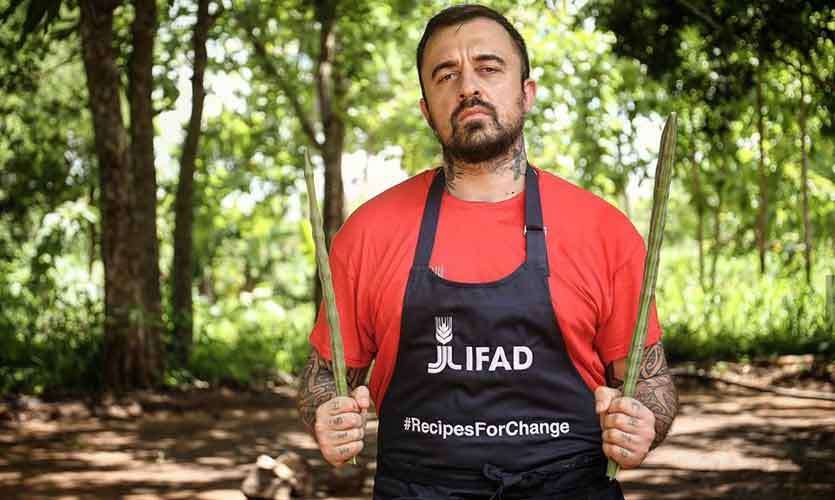 The face of many tv shows and web series, Sri Lankan fans will recognise him from the TV show, 'Unti e Bisunti' (Greasy and Greasier) that aired on Discovery Channel. Very much a free spirited soul, Rubio shunned the idea of opening his own restaurant, for a life of chasing inspiration, exploration, experiences and leaving an indelible mark wherever he goes.
Where do I even start! You have so much going on - how do YOU manage to keep up with everything you're doing?
This is the way I am, I've always been multitasking. I like action and interaction with people otherwise I get bored very soon. I'm able to handle multiple priorities so I fit this fast living world. I also have an amazing team of bright people that work with me, this makes things easier for sure. There's an energy inside of me that everyday pushes me to know more. I'm hungry for knowledge. This is the real appetite I have to satisfy everyday.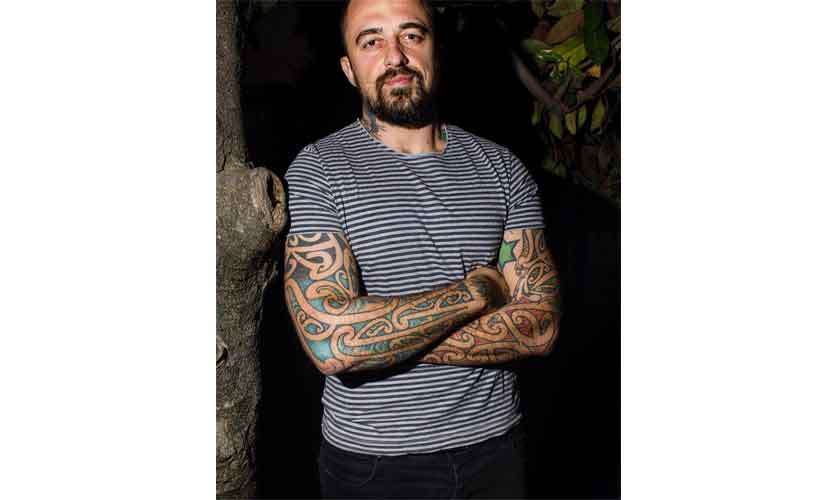 You were a rugby player. What made you want to become a chef? Was it accidental or something you always wanted to do?
I began playing rugby when I was only 10 years old in order to correct a minor scoliosis and to reinforce my slender structure. After about a decade as a respected Flanker in the first division and with some Italian National Teams till the Under 21 and after a combination of heavy injuries I decided to quit the sport and dedicate my life to my true passion for food and the culinary arts. It all happened quite naturally.

You travel quite a bit. Do you often visit Italian restaurants in other countries to see how Italian cuisine is interpreted? What's the biggest misconception you've noticed that people have about Italian food?
I definitely do not have this peculiar fetish. If there's a remarkable and recommended Italian restaurant that is worth a visit, why not? Anyway, I prefer to give priorities to the local cuisine of the country I'm visiting. With time I also learnt to appreciate what usually happens in the Italian communities abroad where they adapt their Italian food style to the general standard taste of locals. It's a kind of Italian cuisine as well but with an inclusive touch that makes things more interesting and respectable. An Italian flag is not enough to certify the Italian cuisine, you need to put our philosophy, our style, our ingredients.
For your tv show you travel the world and try out unique street food. What was your favourite and what did you hate?
There's no street-food I hate if made with love and sacrifice. More in general, I really much prefer every food which tells you stories about a country, its population, about yourself. If you are a real traveller and not a tourist, you definitely can experience that magic moment when strolling around an apparently insignificant place where you bump into an unexpected and unique taste that will stay in your memory as special and unforgettable. That's the best cuisine, the best recipe.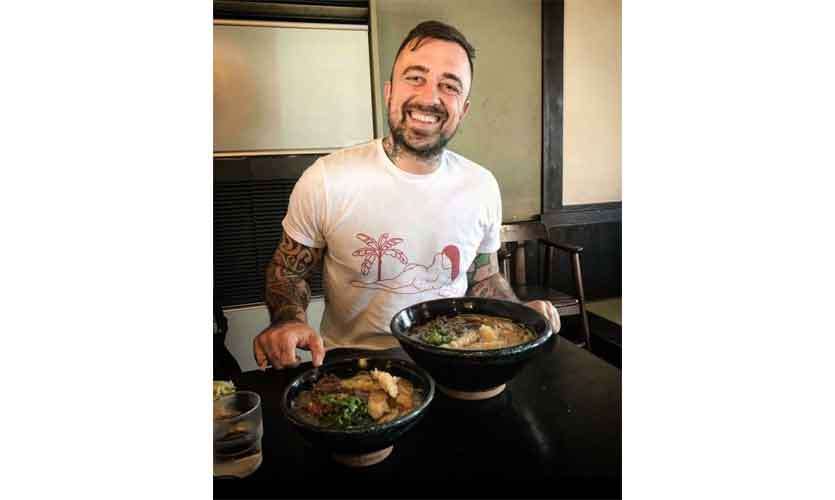 You've been exploring Sri Lanka over the past few days. How has that experience been? Did any ingredient or dish catch your fancy?
Amazing people, peaceful and welcoming. The locals seem genuinely happy and eager to show me their country and customs. Sinhalese cuisine counts an incredible variety of dishes based only on a few basic ingredients, mainly rice but mixed up with always different fresh and perfumed ingredients. I really appreciated the Coconut Sambol, Hopper, Stringhoppers, Koththu and many more. In particular, in Sri Lanka, as part of my role as Ambassador for IFAD, International Fund for Agricultural Developmentand, I had the chance to taste the Moringa plant in Anuradhapura where I visited a Sri Lankan family and cooked along with them. The focus was to bring back the knowledge about this traditional ingredient which is good for many things that is also part of your culture, which young people don't know about.
In the same vein, if you were to whip up a fusion Italian dish with Sri Lankan ingredients, what would you make?
Spaghetti ajo ojo e Sambol - I think the best combo ever.
I love that you learnt LIS (Italian Sign Language) and even produced a recipe video in LIS. In Cucina In All Senses you even included videos accessible to the blind through the integration of screen reader applications. Inclusivity is not something you see in the field. What drove you to pioneer this change?
I grew up thinking that diversity is a value and I want to preserve it against the flat homologation of cultures, as well as taste. Inclusion is the only way to preserve our world, I strongly believe in this. Everyone has the right to enjoy his autonomy, self determination and human dignity.
Inclusivity is not all - you have been very ambitious about social causes, spearheading many initiatives to help people. Which one remains the closest to your heart?
Restoring humanity and dignity to the convicted people. Criminal System Justice needs reform, prisons tend to annihilate people psychologically and emotionally. This creates more frustration and anger. My experience with convicted people gave me back a range of incredible and deep humanity and love trapped in jail to rot in its own mistakes.
When you're at home, what's your go to Italian comfort food that you cook for yourself or for your family?
I always travel and I don't have my own property. So when I'm at my parents house for short periods, I eat what's left in the fridge or in the cupboard. I hate food waste and I create incredible recipes with what I find.

You're constantly doing something new in terms of your shows or pursuing projects to help people around the world. Do you have your future plans mapped out or do you just go where the wind takes you? Where do you think you would be in the next 5-10 years?
No long term plans actually. I follow the flow and focus hard on what it needs to be done. These last five years have been quite intense in terms of working. So after Sri Lanka I'm going to take a pause of a couple of months to regenerate myself. I need some rest because I haven't finished with my mission on this planet yet.