For Angela Seneviratne, life changed forever on the 3rd of May when she was admitted to the hospital feeling listless, burdened with a cough, and experiencing pains on either side of her chest. Diagnosed with end-stage kidney failure after a battery of tests, Angela, a type 2 diabetic for almost 30 years is now staring death in the face unless a voluntary kidney donor is found without delay.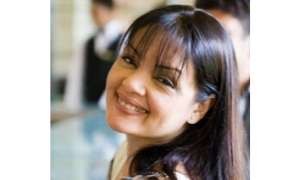 The once tall and willowy actress blessed with a combination of perfect enunciation, beauty, intelligence, and wit commanded the attention of her audience in whatever role she played. Angela started off her career as a model and then in 1975 she entered the Miss Sri Lanka for Miss World contest and won it. This propelled her to the attention of the nation and before long she was invited to star in many films. Her foray into film acting earned her a husband in Gamini Fonseka, one of Sri Lanka's most venerated actors. With him, she bore two children.
For Angela, a mother to three children (her eldest daughter is from her first marriage to a Maldivian) life has been a tumultuous one experiencing in equal measures the proverbial ups and downs in love and life. Now a sexagenarian, despite this bitter blow to her health, Angela remains stoic. Her usual joie de vivre is slightly tempered with apprehension as to what the future will hold for her. Holding on to her religious beliefs, Angela's fervent prayer is that a matching donor is found soon.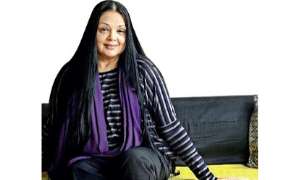 Once part of the Diplomatic Secretaries Group, Angela became a close friend of my mother many years ago. Their friendship endured the years and I experienced first hand the care and compassion Angela extended towards my mother who was battling a particularly virulent form of cancer. She would message me almost daily and videoed a personal and poignant message which I played to my mother as she lay on her deathbed. Angela's words, delivered in her cut-glass accent with such passion and sincerity lit up my mother's face and brought her great joy. Kindness and compassion are very much part of Angela's persona.
In this exclusive interview with Daily Mirror Life, Angela lays bare the story of her ill health and the dire consequences she faces if a kidney donor is not found soon.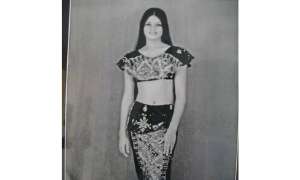 When did you realise that you were ill?
On the 4th of May 2020 at the Sri Jayawardenapura Teaching Hospital.
What were your symptoms?
On the 3rd of May 2020, in the midst of curfew, I was at home, and feeling disoriented, drifting off to deep slumber wherever I sat or lay down. I felt listless and then I was unable to empty my bladder at all though I felt the need to. I ran a slight temperature, had a cough, and a terrific pain on either side of my chest. After taking a blood test the next day as I did not feel any better, I was advised to enter the hospital immediately. I was diagnosed as having end-stage kidney failure at that point at Sri Jayawardenapura Teaching Hospital Kotte, along with a severe Uterine Tract Infection, a stone in my kidney, and fluid in my lungs. They got me to sign the necessary papers to permit immediate dialysis but the Head Doctor changed his mind and kept me under observation and IV and oral medication.
How do you feel right now?
I feel tired more often now although I have no outward sign of such a serious condition, no swelling of limbs, or itchiness on my body, or other expected signs.
How did this end-stage kidney failure come about?
I have suffered from Type 2 Diabetes Mellitus for 30 years in fact, and I have now come to the understanding that this is a result of poor control of my levels. However, the damage to the kidney literally crept in on me silently. I did have a warning by a physician that I am susceptible to kidney disorder as part of the repercussions of diabetes, along with heart and eye problems but I did not feel any different.
What is the prognosis the doctors have given you?
I was given three options. One was to accept the severity of the matter and do nothing about it, and let my body shut down on its own. The second was the choice of a lifetime of dialysis, which ties you down literally. Third and final was the option of a kidney transplant.
Where will they do the kidney transplant?
Sri Lanka has very clever and experienced doctors and good hospitals therefore I have decided to have my surgery at the National Hospital.
What are the requirements the donor has to meet?
A donor must be 100% confident and it is his or her voluntary choice and desire to donate a kidney. The donor must be healthy with no hereditary or acquired illnesses. He or she must trust the medical team, and co-operate with the doctor's requirements for testing, during the procedure, at recovery, and after. In my case, I need a donor ideally between the ages of 30 and 45 years, with a blood group of A+.
Will you pay for their medical expenses?
Yes, I undertake to meet the cost of the meetings with the doctors and the tests. The procedures for both the donor and myself are free of cost at the National Hospital. Medication is also free of cost.
What is the recovery period for the donor?
The donor will recover within 2 to 3 days and will be discharged from the hospital. He or she will have some slight discomfort for a week and will have to take life a little slow for a month before resuming his or her normal activities.
What are the implications for one who donates a kidney?
If the donor is an employed person, he will have to arrange for his leave. Perhaps on humanitarian grounds, I hope his employers will accept such. If he is not employed under someone, it would be without hindrance.
What kidney type do you need?
I need a healthy kidney, preferably of a teetotaler of a Blood Group A+
How long will the process take once a donor is found?
From the time a donor is found, it may take about two months for the testing processes to the actual surgery. Recovery for me would take 7 to 9 days in the hospital, followed by a 6 month recuperative period in sterile isolation.
If someone is willing to donate what should they do?
A donor should contact my management team, Eraj Abeywardane on 0777310144 or Rohitha on 0714910324 on the telephone, WhatsApp or SMS with their details as soon as possible, and avail themselves to meet with the doctor, and be ready to be tested for compatibility.
What personal message do you wish to say to a potential donor?
My personal message to a donor is, that I am very grateful for your generosity that has no boundaries, and I pray countless blessings will come your way for saving my life, Thank you to everyone who shared my plea on public forums, and also did what they could to help quell my fears. Thank you to everyone for their good wishes and prayers.