Ambience: Il Cielo is an Italian restaurant situated in Colombo 7 overlooking the panoramic views of the Colombo skyline and the Beira Lake. The restaurant can afford up to 60 people and is decorated with paintings and wallpaper that will make you feel like you're in Italy. For this Valentine's Day, they have curated a special set menu for the kindled hearts to enjoy. This course will be Rs. 3000 per person and is available from the 14th till 16th February, 2020.
Food - 5/5
Crumb Fried Crispy Prawn and Vegetable Salad with Balsamic Dressing: The prawns were fried to perfection and they tasted divine as if they were just fetched from the ocean. The vegetables were freshly picked, but it was dressed with balsamic vinegar, not vinaigrette; balsamic vinegar is extremely strong tasting and is quite unappealing to directly taste it instead of being cooked into something. It's the vinaigrette, that's normally used as a dressing, which has olive oil, pepper and other ingredients which creates a beautiful flavour profile. And the salad wasn't tossed either, that made the salad dry and we got strong hits of balsamic vinegar here and there, which was unpleasant.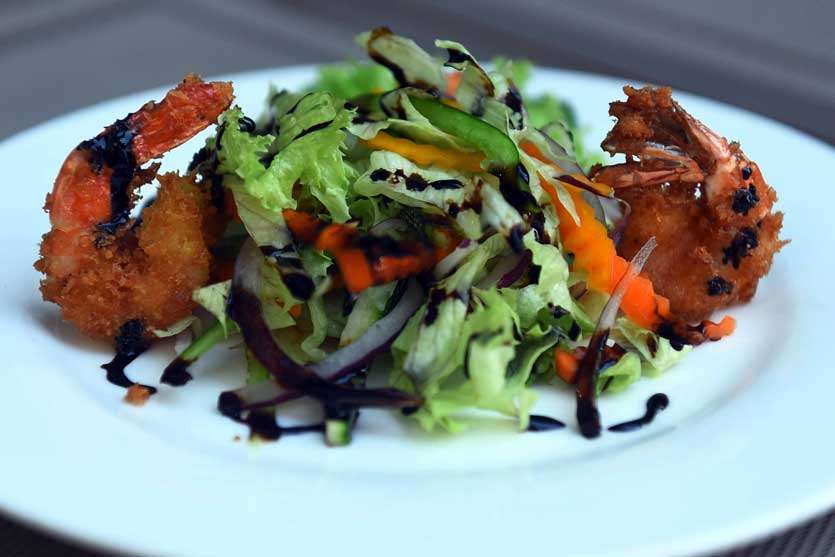 Focaccia with Herbs in Olive Vinegar Dip: This was a breath of fresh air, as the pita bread tasted so homemade and fresh. The topping on the bread was also spicy and had a lot of herbs, which we liked very much. Together with the olive vinegar dip, it tasted amazing! The dish also had a Mediterranean tomato salad, which tasted so refreshing, it was such a great palate cleanser.
IL CIELO Seafood Lovers Pizza: This pizza was showered with seafood and it almost made it feel like I was in a beach somewhere in Hawaii, enjoying each bite of the pizza. The seafood tasted amazingly fresh and had that ocean-y taste which gave it that oomph. The pizza was a real winner in this menu.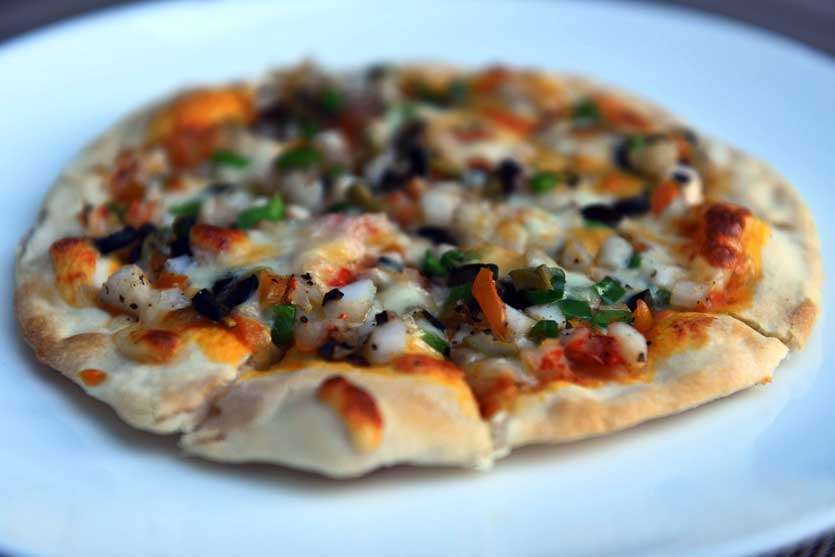 Herb & Mushroom Lamb Roulade with Pepper Sauce: There are two options for mains, which you can choose from and we were served with the lamb roulade. The Lamb Roulade with Pepper Sauce came on a bed of mashed potatoes and grilled vegetables. If you're looking for a clean healthy main dish without a lot of carbs, this is the one for you. The meat was tender and nicely cooked. Lamb is anyway a gamey meat, but this wasn't very gamey, so that's a huge plus point. The mashed potatoes tasted amazing, for a person who doesn't like mashed potatoes, I kept on going for seconds and thirds and that says a lot. The grilled veggies balanced out the richness of the meat and the potatoes and tasted very fresh.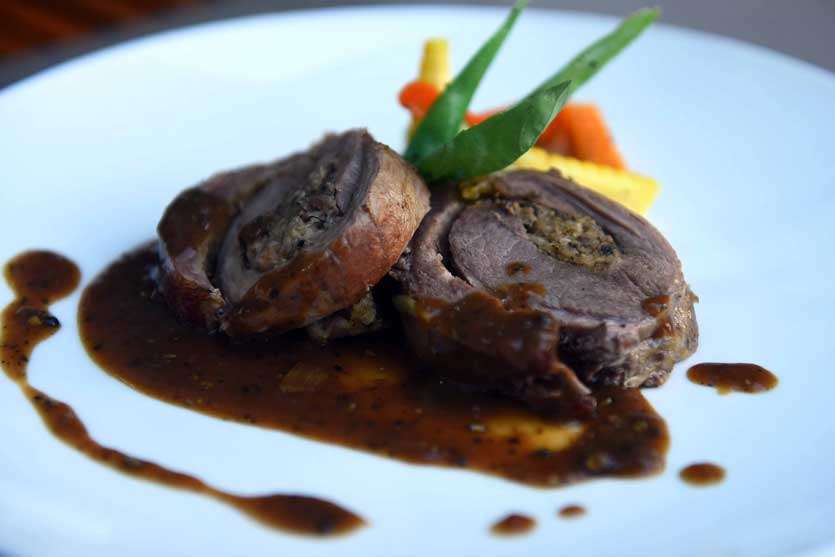 Victoria Love Cheesecake and Fruit Platter: The cheesecake was a no-bake cheesecake and honestly, didn't taste that good. It's the jelly-like cheesecake you get when you add gelatin to it. The crust tasted good and so did the sauce poured on top. The fruit platter had slices of apples, oranges and papaw. The fruits tasted extremely fresh and was a nice end to the wonderful meal.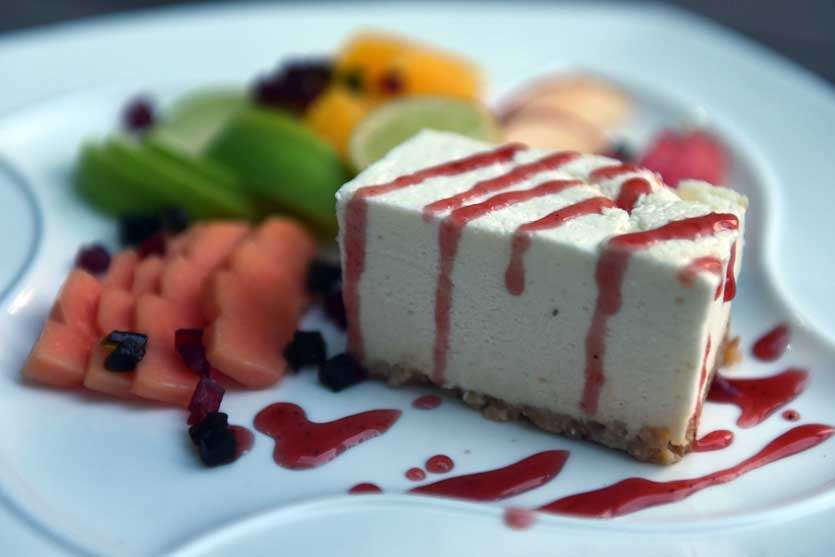 Service:5/5
Parking facilities: 5/5
Toilets:5/5
Conclusion
Would we go again? Yes, definitely. We can't wait to check out their normal menu.
Tips/notes by writer – It can be a little hard to find the exact location, when in doubt call them and ask for directions.
Opening hours:
Monday – Tuesday – 3-11pm
Wednesday – Sunday – 3pm – 1 am
Address:5th floor, The Goldblock, 101/11 Hunupitiya Lake Rd
Features: dine in and takeaway available
Pics Nisal Baduge