Overall rating: Very Good
Echo at Cinnamon Grand is home to some truly delightful and authentic Italian food. Aside from their comprehensive Italian menu, the restaurant is also known for their business lunch – a special anti-pasti buffet with over 15 scrumptious starters – with the option of a main course and their Infinity Buffet. The latter is the ultimate Italian feast which takes place every Wednesday night.
Atmosphere – 5 stars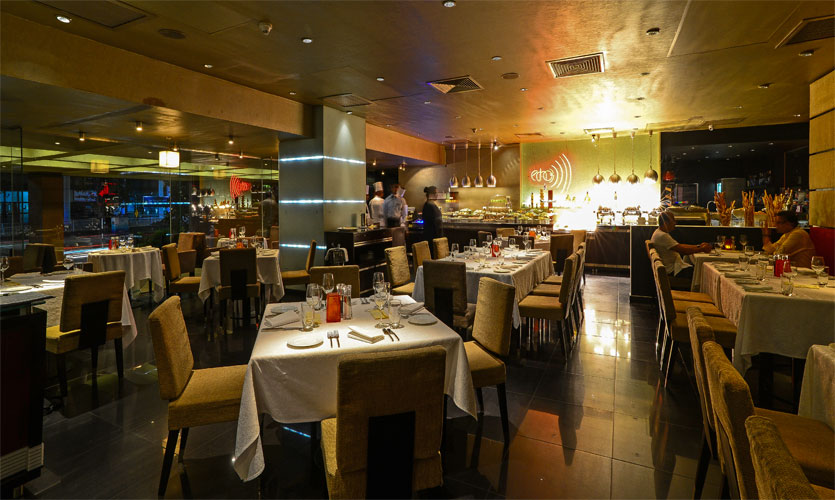 Located in the Angsana Spa premises, with its dark eclectic décor and the aroma of fine Italian fair, the restaurant creates a unique, laid back atmosphere. The recommended dress code is smart casual while reservations are recommended.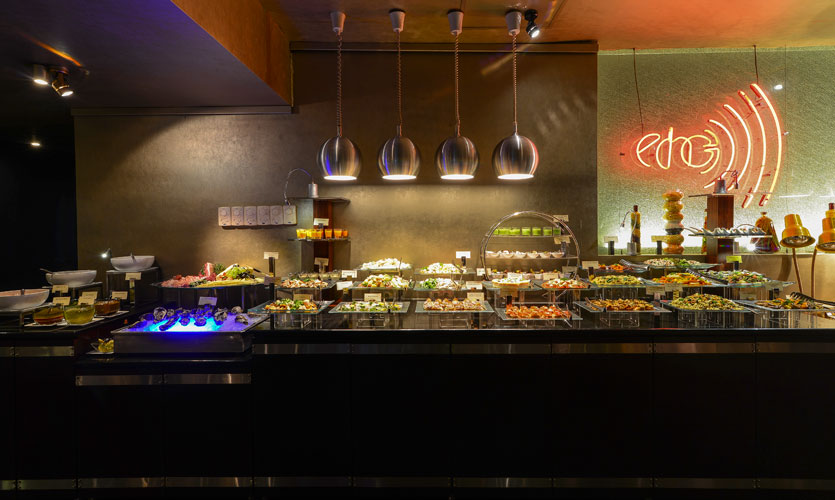 Taste and value for money – 5 stars
I didn't know where to start from when I approached the starters (that of over 40 varieties!!), which were laid out in buffet style and included a variety of cold cuts and cheeses as well as fruit and both warm and cold salads and starters, pizzas, soups and breads.
The deal here is that all options including the starters, mains and desserts (the latter two come in platters) are infinite – in that you can ask for more than one platter of each while you can delve into the starters as any times as you desire and the whole evening will cost you Rs 2,600 plus taxes.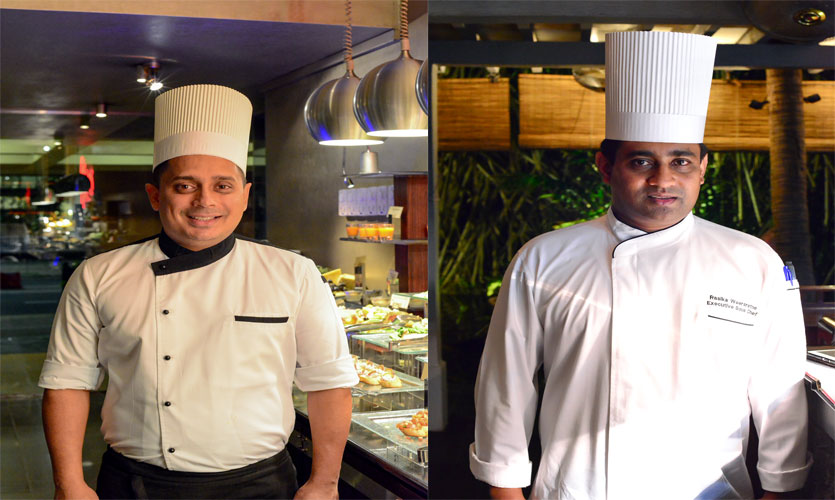 Iran Fernando, Chef de partie, Echo & Rasika Weeraratne, Executive Sous Chef, Cinnamon Grand, Colombo
The menu alternates throughout the month.
If you love your Cheeses and Cold Cuts like I do, you may not be able to stop with just one or two servings as these are pretty awesome but once you do get to the rest of the starters you will appreciate them too.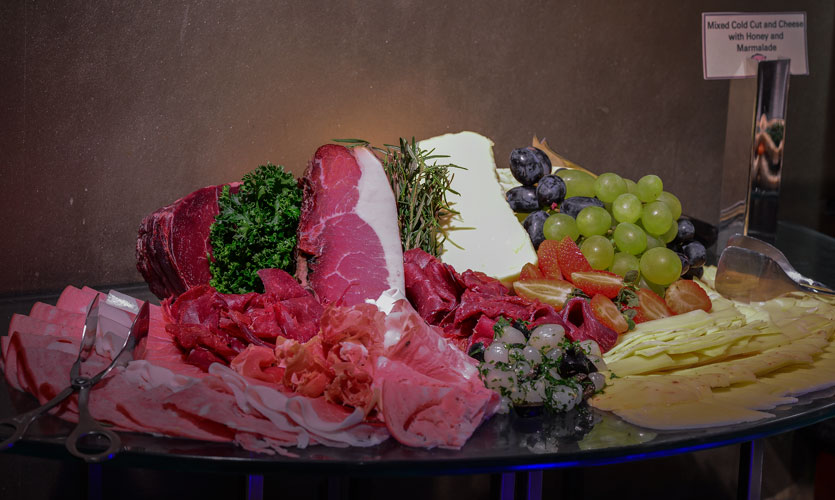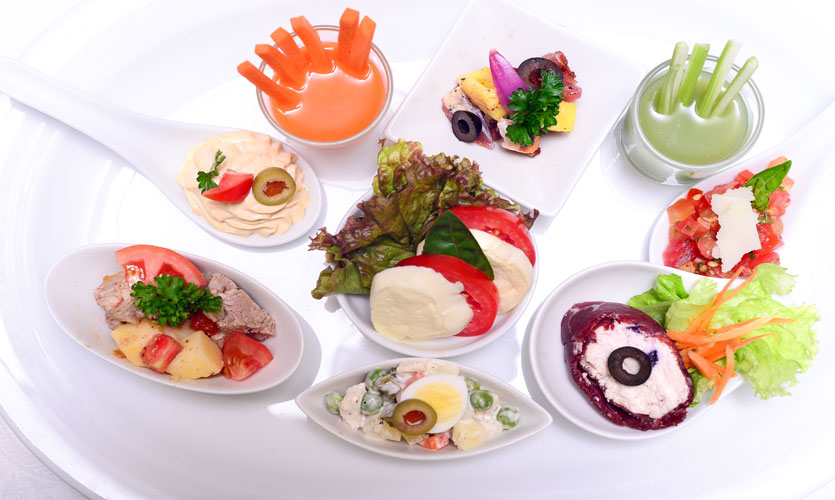 An assortment of starters
I kept digging into their sweet yet savoury Cheese Mousse with Blueberry Bruschetta while my all time favourite the Tomato and Mozzarella Caprese Salad with Pesto Sauce was a sheer treat. Among the pizzas on the day were Tropical, Margherita, Tuna and Onion and Mini Vegetable Calzones. I picked the Margherita which as expected was perfect. The Baked Eggplant Parmigiana and the Deep Fried Crumbed Button Mushroom stuffed with Cream and Riccotta were both stunning warm starters, while the Prawns Julienne with Mushrooms and Parmesan was a creamy delight and the fall off the bone Sweet and Sour Pork Ribs were to die for.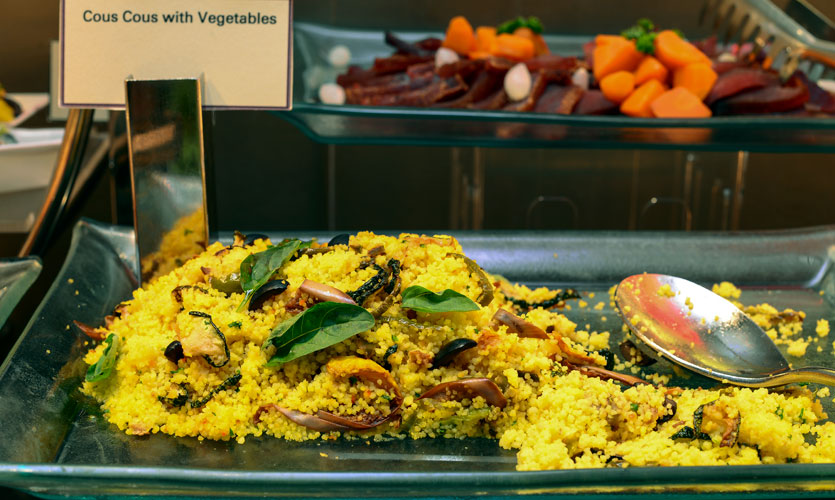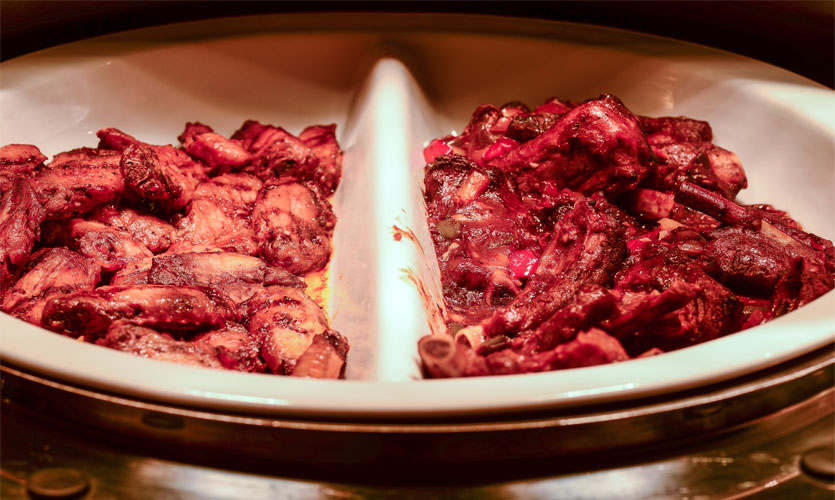 Deep Fried Chicken Wings with a Spicy Tomato Sauce and Sweet and Sour Pork Ribs with BBQ Sauce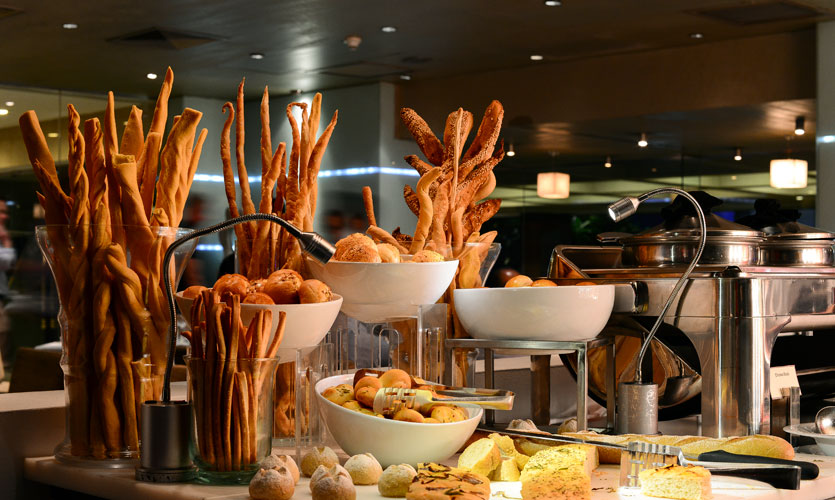 The mains come out in platters so as to maintain the correct temperature of your meal and can be customised according to your preference of meats (pork, beef, chicken, vegetarian, pescatarian etc).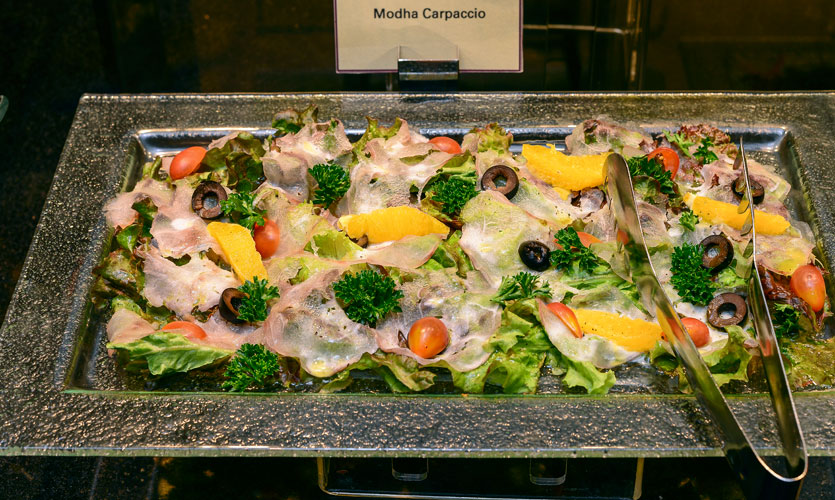 Ours included a creamy Risotto with Pumpkin and Parmesan Cheese Cream, a tangy and sweet Penne Al'Arrabbiata, Grilled Swordfish Mediterranean and a juicy Pork Tenderloin stuffed with Mushrooms, and Black Olives topped with a White Wine Sauce.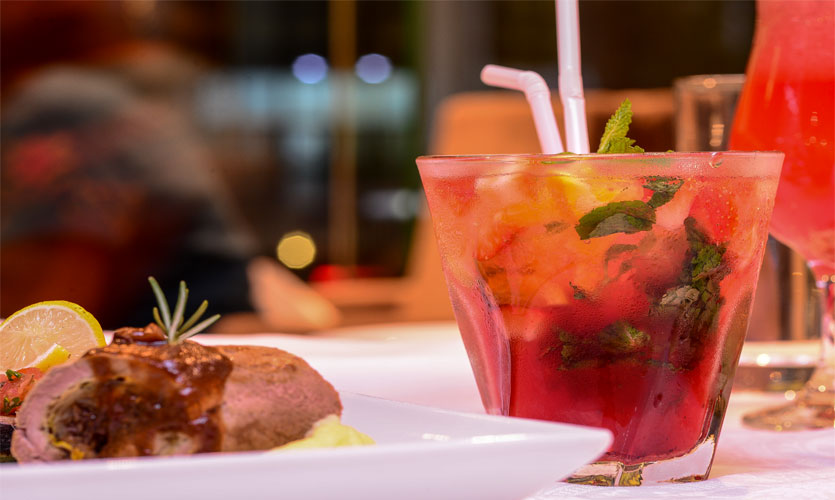 A refreshing Mocktail with fruits
The dessert platter, which included a Strawberry Semifreddo, Cannoli with Chocolate Cream and a Vanilla Crème Brûlée, which although French, paired well with its Italian counterparts and like the rest of the meal, didn't disappoint.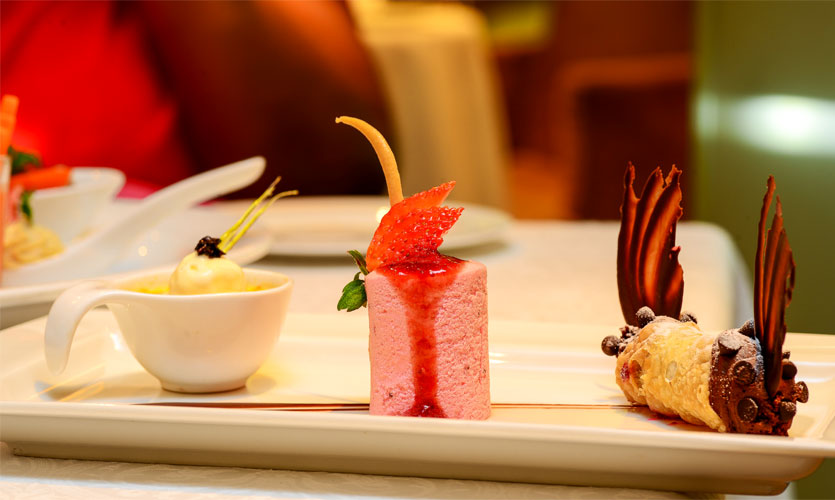 The dessert platter consisting a Vanilla Crème Brûlée, Strawberry Semifreddo and a Cannoli with Chocolate Cream

Friendly staff – 5 stars
The staff are extremely polite and make your experience special.
Parking – 5 stars
There is plenty of parking.
Cleanliness (Toilets and restaurant) – 5 stars
Both the restaurant and toilets are spotless.
Reservations: 011-249-7485
Dress code: Smart Casual
Hours of operation: 12 noon – 2.30pm (Daily) and 7 – 11pm (Daily)
Pix by Kanishke Ganewatte