Celebrated Indian photographer Jatin Kampani presented a stunning collection of monochrome photographs of Colombo as part of a collaboration with Colombo Fashion Week.
Working to a theme of the Dandelions of Colombo, Kampani showcased an iconic collection of images which depicted the beauty of the city. A true celebration of Colombo which is a resilient city. The photos captured everyday vistas from a couple taking selfies to architecture and many other aspects that many of Colombo's citizenry often overlook or take for granted. Kampani's artistic oeuvre has helped to portray Colombo in a new light.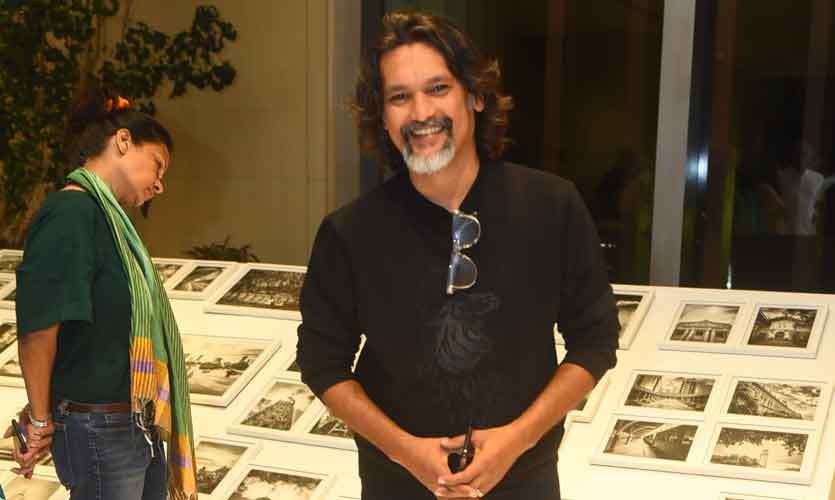 Jatin Kampani is an award-winning fashion photographer based in India. With a career spanning nearly 20 years, Kampani has had his work exhibited across India as well as internationally. He was named one of the '200 Best Ad Photographers Worldwide' twice by Archive magazine, and has received accolades at the International Photography Awards (2006-2011), Black and White Spider Awards and PX3 Awards, Paris. In 2011 and 2012, he received the 'Best Photographer of the Year Award' by Asian Photography magazine.
What brings you to Colombo?
An invitation to see Colombo with my experience with the lens and to photograph it .

What can we expect from your exhibition to be held in Sri Lanka?
The exhibition is a narrative of one's explorations. It's a journey that teaches you to see things differently and yet discover a unilateral pattern in the randomness of those discoveries.

How did you find your experience of photographing in Sri Lanka?
For me photography is meditative. This time I was in the land where Buddha once preached , it was extremely soulful and peaceful.

How would you define your style of photography?
My work really varies from highly skilled commercial work to conceptual editorials.I like elements of technical surprises and surreal manifestations in my concepts. If I have to describe it in two words , I would say "thought-provoking".

What attracted you to this passion for photography?
I started shooting at the age of 12, I guess it's the best thing I always knew.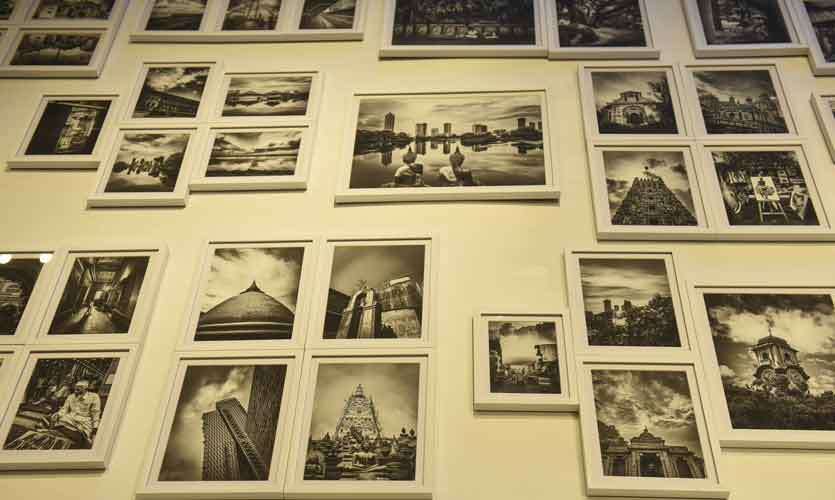 What makes a photograph exceptional?
A good photograph is nothing short of an artistic masterpiece. It seems like only a click away, but there is a lot that goes into making that one exceptional photograph. It's a reflection of someone's mind, the story behind the subject, the use of light and shadow, use of form, technical skill to conceptualise, compose and execute. A combination of so many things that goes behind taking that one exceptional picture.

What is the theme of the exhibition which will be held in Colombo?
The Theme is called the "THE DANDELIONS OF COLOMBO"
It's a completely different take on how one can discover and rediscover Colombo. This is one of my journey of discovering it.

Would you describe yourself as an artist or a photographer?
Is there a difference?
How many photographs will be on display?
There are quite a few, maybe close to 80 odd images.

What was the most challenging aspects of the shoots you did in Sri Lanka?
Never experienced any.

What are the subliminal messages you hope to convey from your exhibition in Sri Lanka?
My exhibition focuses on celebration. How it's important to celebrate despite all odds, trying to find and pursue the Unique and yet to know and understand that everything is unique in its own way. I call these images as my Dandelion moments and how they smile back at you once you have discovered them.