Spirited, a live fusion electronic project conceptualised by Misha Wickramanayake, the frontman of Sri Lankan metal band Whirlwind, is quite unlike your stereotypical band. Having identified a niche in the industry, Spirited "concentrates on sound healing and research, vibration-based plant growth and research and Metatainment concepts to support the next level of human evolution through sound and vibration. Through its vast progress towards the international healing music industry, Spirited™ has initiated a few sub-projects to help assist the greater vision of the organisation. Spirited is not only a music project but a movement that is advancing towards the goal of aiding and entertaining humanity through artistic collaboration and expression". Thus far, Spirited has released 5 albums and are on the verge of releasing their 6th official global album. We caught up with Kasun Munipura, Managing Director of KPM RECORDS, Audio Engineer for Whirlwind, and Co-producer and live performing artist of Spirited to talk of their new album and its theme - inspiring people on good recycling habits.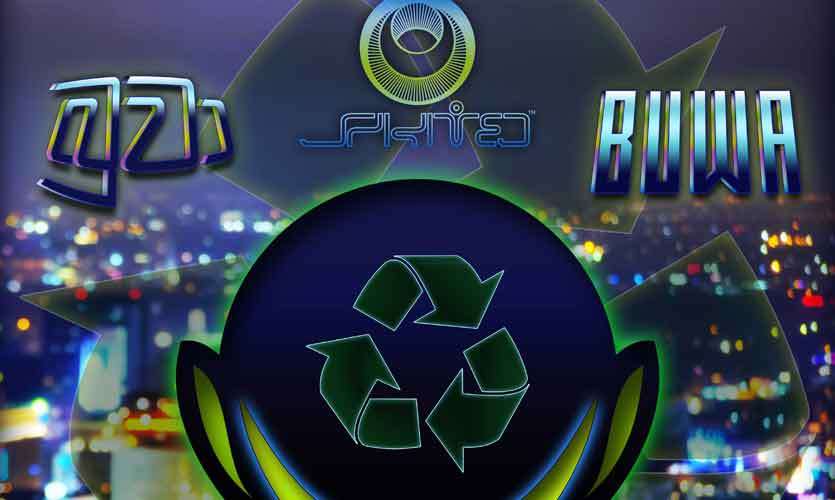 Tell me a little bit about yourself.
I'm a musician and entrepreneur. I've got a few music projects presently active which go by the names Muni and Munion. Muni is a solo act which focuses on producing music to the local music industry and 'Munion' solo Electronic project signed with Spirited Records™ which focuses on producing music to the international market.
Although you are a part of the band Whirlwind, you also ventured into the electronic music project "Spirited". What prompted this venture?
I've been following 'Whirlwind very closely since their initiation and I'm a big fan of their music. My close connection to Spirited Records got me collaborating with Misha and Whirlwind. At the moment, I'm being professionally guided by Misha to handle their recordings as well as live performances as their permanent sound engineer. It's quite inspiring to work with professionals who have a wide perspective and understanding when it comes to music production that allows you to collaborate with them. As a result of further venturing into collaboration, I have now joined Spirited as a Co-Producer and Live performance artist and am in the process of producing new music.
Tell me about the theme you have focused on in your latest album - good recycling habits. How and why did you decide to focus on this in particular?
BUWA is a musical collage conceptualised by Misha inspired by retro dance and deep progressive elements focused around influencing good recycling habits. 'Buwa' is a five track conceptual statement which carries a conscious message induced with binaural beats and frequencies in 432hz.
'Buwa' simply translates to the meaning 'Dude' and in our vibration a person who is conscious about the environment that influences good recycling habits. You are a 'Buwa' if you are conscious about the environment, you are a 'Buwa' if you support recycling, you are a 'Buwa' if you contribute towards waste management, and you are a 'Buwa' if you think about the future of our planet. Everyone can be a 'Buwa' and Buwa is the narrative of our generation and the true spirit of the human heart.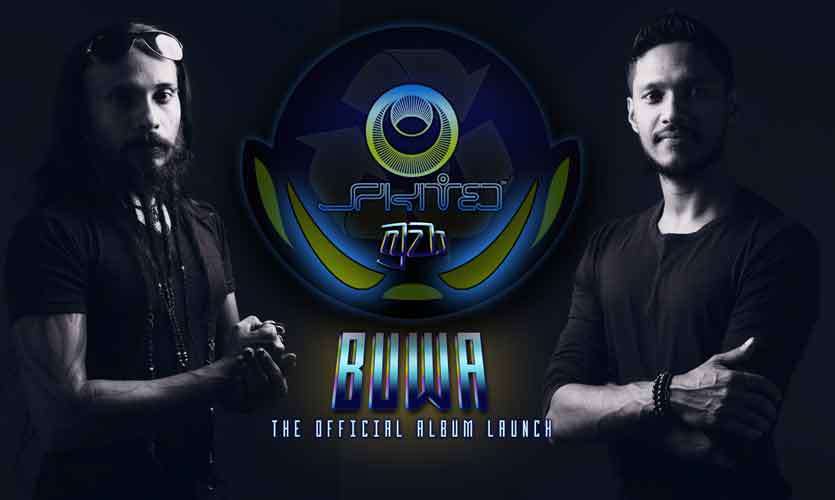 A lot of people say that they sometimes don't really pay attention to lyrics, focusing more on the music. If anything, they only pay attention to the lyrics on a very subconscious level. If so, how do you intend on getting the message across?
Well, we've not included much lyrics on to this but we've managed to include the message we wish to share very cleverly. Being true to Spirited's unique style of music, Misha has created a uniformity throughout all the organic music he produces for the project and with my collaborative effort, we both spent quite some time trying to keep it tactical yet simple.
These days you have to do more than just produce the music, you also need a good marketing campaign to efficiently send the message across, so we are running a few creative campaigns to promote the album on the pre-launch and post-launch stages through our web and social media pages.
The album will be out on all major digital distribution platforms and we look forward to spreading the music far and wide also inviting you to join us in celebrational support of the launch of 'Buwa' on the 16th of Feb at 'Patio 25' as every entry ticket will be entitled to a free digital copy of the Album. Spirited will be putting on a live performance of the album featuring Glow Funk and Sasha K to keep you entertained throughout the night.
We are in the process of producing a few music videos as well and more on that later so stay tuned through our web and social media so you stay updated.
What's next for Spirited?
Well, we have another release lined for the month of March and April and many more surprises to follow.

https://spirited.bandcamp.com
https://www.facebook.com/spiritedsounds
https://soundcloud.com/spiritedsounds