Shakya Radio, Sri Lanka's first online Buddhist radio channel initiated by a Bikkhuni, namely Ven. Weliweriye Gothami Mehenin Wahanse now airs on www.shakyaradio.com alongside a YouTube channel. The channel includes programmes from Dhamma discussions to request shows and news items, thereby giving a holistic experience to its listeners. Ven. Gothami believes that the launch of Shakya Radio is an achievement for the entire Bikkhuni sasana in the country. Hence it is an attempt to give prominence to Bikkhunis and empower them to take be accepted within the social fabric of the country.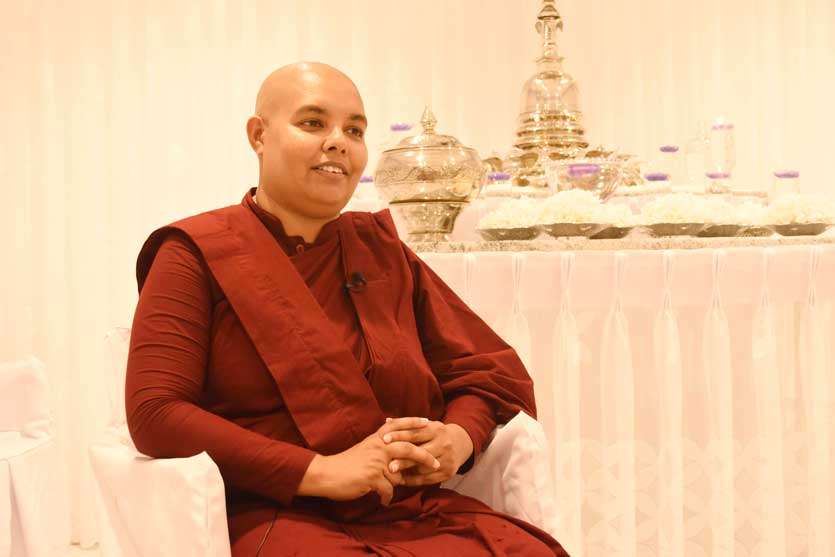 Having had her primary education at Henegama Central College, Ven. Gothami also had pursued several postgraduate degrees on subjects such as Library Science and the psychology of Buddhism. While pursuing a Master of Philosophy in Buddhist studies, she is also the Chief incumbent at D.V.P Wijesinghe Daham Sevanasaha Samma Sambodhi Bhavana Bharaya, Alubomulla, Panadura.
During an interview with W@W, Ven. Gothami shared memories about her lay life, her decision to join the Sangha and how she feels about launching a radio channel.
Excerpts :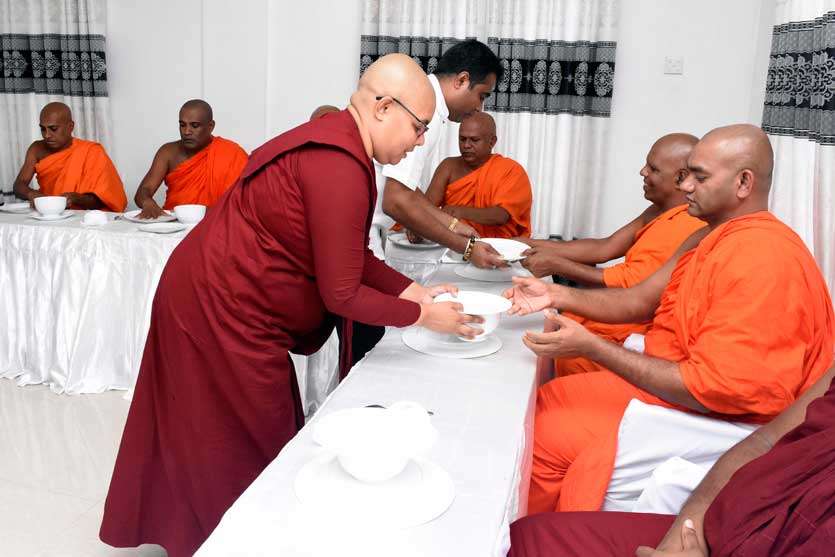 Q : What inspired you to join the Sangha?
A : I decided to join the Sangha after my A/Ls while awaiting university entrance. But then again I thought if I ignore university entrance and become a Bikkhuni and at one point if I decide to give up robes, I would be just another woman in society. Therefore I finished my university career first before I became a Bikkhuni.
Q : How did your parents react when they heard your decision?
A : I have a younger brother.My parents never expected it because I was the only girl child in my family.
Q : Do you have work experience as well?
A : At one point I was working at a popular TV channel and was in charge of its radio channels.
Q : How do you feel about this decision today?
A : I'm happy about it.
Q : What challenges does a Bikkhuni come across in today's society?
A : Challenges exist even if we lead a lay life. But when you become a Bikkhuni your mind is stronger and you're like a lone elephant. We believe we don't need anything when we become a Bikkhuni. But you need to be equipped with a lot of skills and improve our knowledge aboutvarious subjects.
Q : Let's talk about Shakya Radio.
A : I have experience working in this field. Although I was in the administration division it had always been a dream to voice a trailer. So I always try to adjust my voice for one trailer after the other. This experience was a boost for my journey. Although I have taken to robes, I have knowledge and experience in various fields. I am aware of the challenges and obstacles faced by Bikkhunis and this attempt is to give them a hand.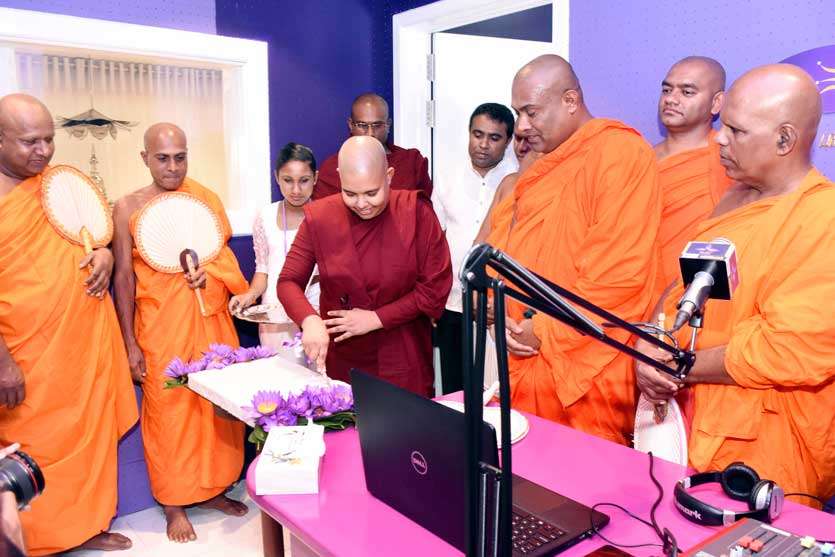 Q : This is also the firstBuddhist radio channel initiated by a Bikkhuni. How do you feel about that?
A : It's an achievement for the entire Bikkhuni community in the country. They need more exposure and one day I will bring them on television so that they will get the due recognition and acceptance in society.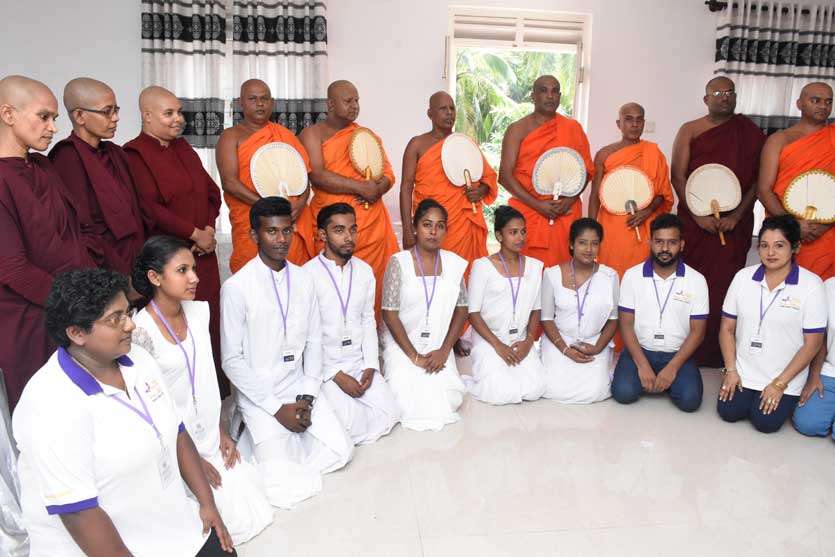 Q : In most instances, a person joins the Sangha when they have given up on life. In some cases it's due to astrological predictions. What do you have to say about that?
A : We should join the Sangha, not because we have been left out but only when if have a determination to leave everything. Thereafter, everything else is the same for us. We can live anywhere. But the purpose is to be a guiding light.
Q : The radio is a traditional media in today's context. What is the primary objective of this project?
A : Radio is about marketing. Some people market it with a Buddhist element or for the youth. But this attempt is not about marketing. Shakya Radio is for all women.
Q : Your message to society.
A : When we face tiny obstacles in life we feel that the ultimate solution is to take to robes. But that shouldn't be the case. It occurs as a short-term thought but for it to grow into a long-term thought, one has to have immense courage and strength. As the saying goes, if we take sudden decisions we will later repent in peace.
Pics by Nimalsiri Edirisinghe