Grease' hits Colombo this August as Cold Theatre 7 (CT7) brings this spectacular musical alive in special association with Theatrical Rights Worldwide at the Lionel Wendt Auditorium this August. Directed by Kevin Cruze with choreography from Umeshi Rajeendra and musical direction by Nishantha Warnakulasuriya along with some of Sri Lanka's veteran actors – CT7 is ready to take you back in time.
Just days to their opening day, we catch up with the cast about their characters;
Tell us about your character and what you like about him/her?
What has been the most challenging part of performing in 'Grease'?
Favourite line by your character?
Geethika Cooray and Julian Anderson as 'Danny Zuko'
Geethika: Danny Zuko is the leader of the T- Birds. He is this really cool guy that gets the chicks very easily, he is super confident and super cocky. In this musical he's placed in a dilemma and he is really in conflict because on the one hand he is such a macho person but on the other he has found himself in love with a goody two shoes girl so he's in conflict about how he can pursue his relationship with her but also keep face with the guys. So it's really just a coming of age story. What I love about my character is that Danny requires this very charismatic swag movement and mannerisms!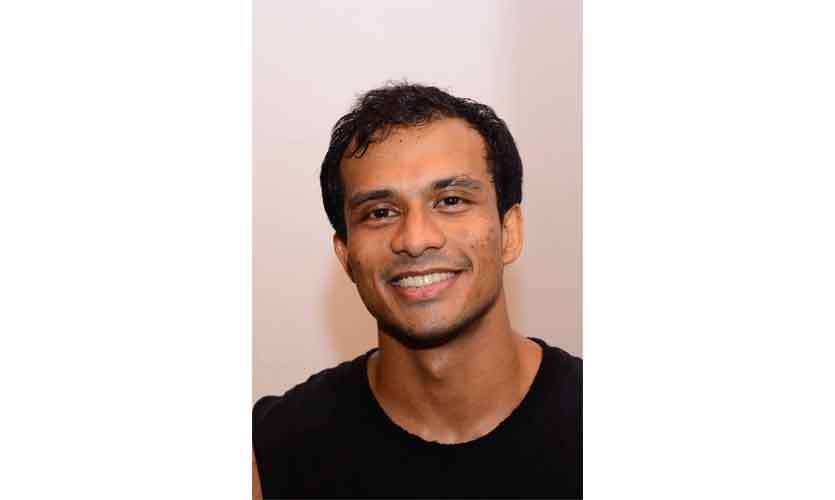 Julian: One of the reasons I really wanted to play the role of Danny is because he takes after the very famous John Travolta and I love playing my character because I'm a performer and I love dancing!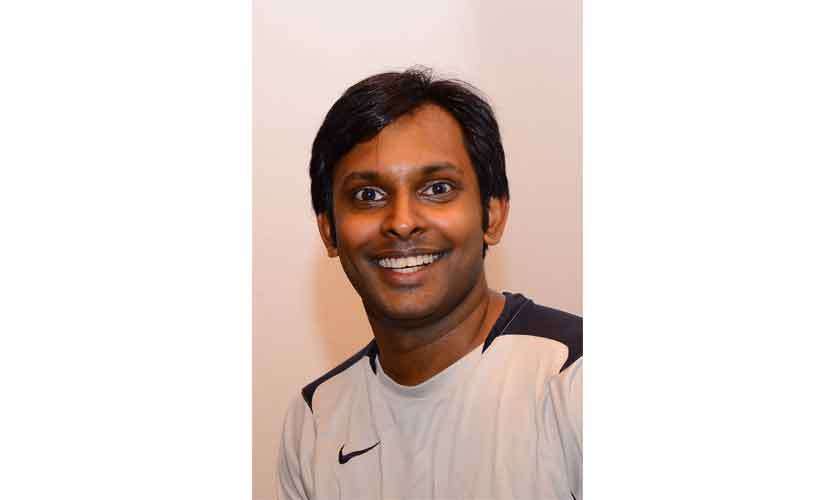 Geethika: For me I feel like the script is not the most descriptive and supportive in bringing out most of the underlying issues you find in 'Grease' like bullying and teen pregnancy and the conflict that Danny goes through so trying to bring that out has been challenging. In terms of my performance, even though I've sung and danced before on stage this is my first time playing a lead role and really dancing and singing and while it's challenging I absolutely love it!
Julian: Well I guess the most challenging is that Travolta is a big name and everyone expects his persona to come through so it's a little nerve wrecking knowing I'll be compared. I've researched on his role but I don't want to copy his exact same persona – I want to put my own spin on it so I'll focus more on my singing and performance and bringing the energy to the stage. In terms of my performance, I've played roles that are always so happy – go – lucky and light footed so this time, I've been practicing on toning it down a lot and focusing on my character.
Geethika: "I've got chills, they are multiplying"
Julian: "She was good, you know what I am saying? ;)"
Thilina Udayaratne and Aushadie Wickramasinghe as 'Roger'
Thilina: Roger is this active, humourous guy who is the laughing stock of the group but he also knows exactly how to manage his jokes. He is very juvenile but I really like the lightness he carries. His character is not very complex, he is an average teenager struggling with mixed feelings and being too afraid to confront his feelings towards his crush.
Aushadie: Roger is a nice guy who is a bit of a clown that is very comfortable in his own skin and is outgoing. During the course of the play he has a romance with Jan. I like that he brings a lot of laughter to the story line and that he's very carefree.
Thilina: For me the most challenging is all the singing! I've never sung before so this is my first musical and there are two songs that are really challenging. It's also difficult to act between the lines and maintain a balance between the cool guy he is outside and also the funny guy he is on the inside.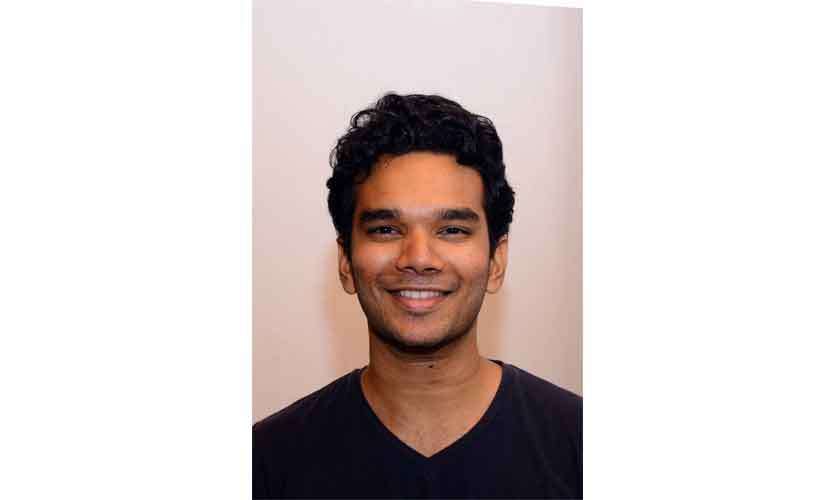 Aushadie: For me it's to get into that character because he says the boldest things. My personality has bits of Roger but not all the way so getting into a mind frame of a 17-year-old kid who is always cracking jokes is difficult. This is not my first musical but it is my first time being the lead character so I've had to engross myself into the role and live it.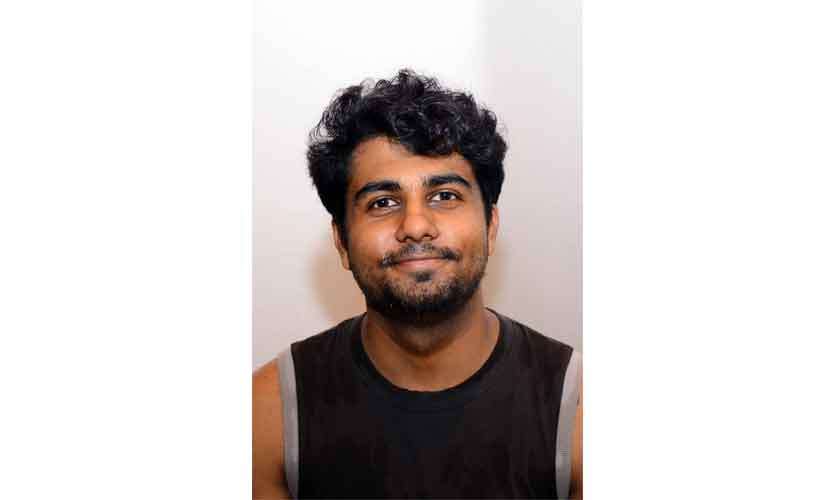 Thilina: "Hey bite the weenie, moron"
Aushadie: "I'm the king of the mooners"
Devinda De Silva and Shakib Hisham as 'Sonny'
Devinda: Sonny is a wanna-be Danny who has no designated girl in the group. I'm trying to play his character a little differently to the traditional version in the movie so I've intentionally not watched the movie because I heard he's a bit of loser in it and I want to give it a little difference.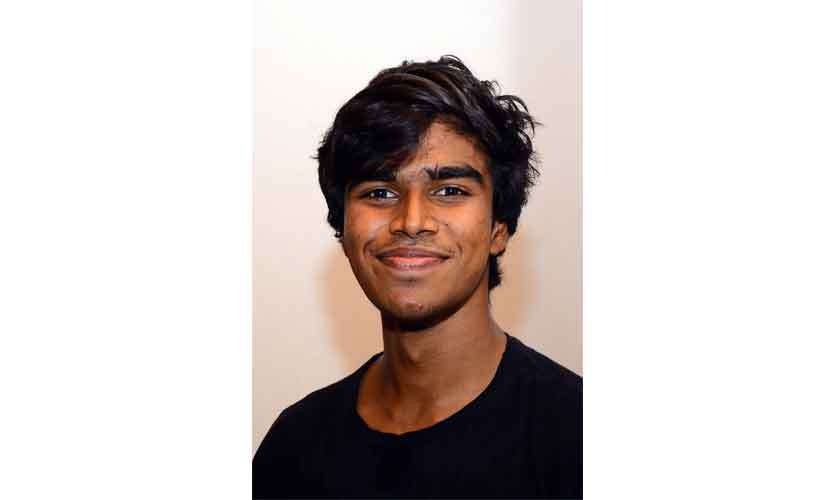 Shakib: Sonny is a confident and cocky character but deep down he is very nice. He wants to be like Danny so he can get the attention of the girls and as the story progresses he falls in love with Marty. He's a cool dude who has very exaggerated movements like his hair flips! I like his confidence and how he's super active in the group and the bond he has with the guys.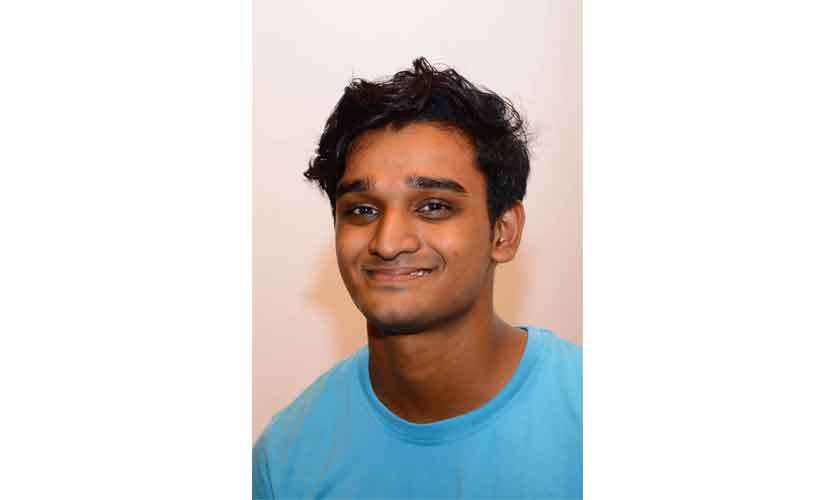 Devinda: The singing! I joined the cast as a dancer because I act and I can dance but I don't sing. Even the couple of lines I have are very frightening. But one other difficulty is to keep our acting fresh. We've rehearsed so much so to keep our acting fresh is challenging but we work so well with each other and we give it our absolute best all the time.
Shakib: At times it's difficult how I face certain situations because sometimes his level of confidence isn't ideal for emotional scenes and sometimes finding the balance in his character because he's a teenager so he can't get too emotional and too attached. This is my first production out of school and I'm super used to Shakespeare dramas that are super dramatic so it has been so much fun singing and dancing and being comedic but it is also challenging because it's a new experience.
Devinda: "Can she get me a friend?"
Shakib: "What did I tell you guys, they are always chasing me"

Chantal Dassanayake and Shenelle Perera as 'Frenchy Facciano'
Chantal: Frenchy is this lively, fun-loving and excited character. She is close to the Pink Ladies and they are like her sisters. She is super friendly and she is the one who introduces Sandy to the Pink Ladies. She is all about being fun and is super fashionable and in the play, she has this kind of journey where she is having fun with their friends but she is also thinking about her future and her career options. I find is easy to portray her character because I'm pretty similar in terms of personality so it comes naturally.
Shenelle: Frenchy is a bubbly and enthusiastic dreamer – I love her because she reminds me of myself so I feel like I can resonate with her character. She's the livewire of all the Pink Ladies. She's a dreamer because she has all these ambitions and dreams without knowing how to get there but nothing gets her down and she has a great character arch where she shifts from being clueless to knowing what she wants to do.
Chantal: My biggest challenge is probably showing her journey to the audience. I want the audience to feel how fun loving the character is. I'm also doing a musical after a few years and the singing, dancing and acting altogether and just keeping up the energy can be challenging when you are performing. I love the songs but actually performing.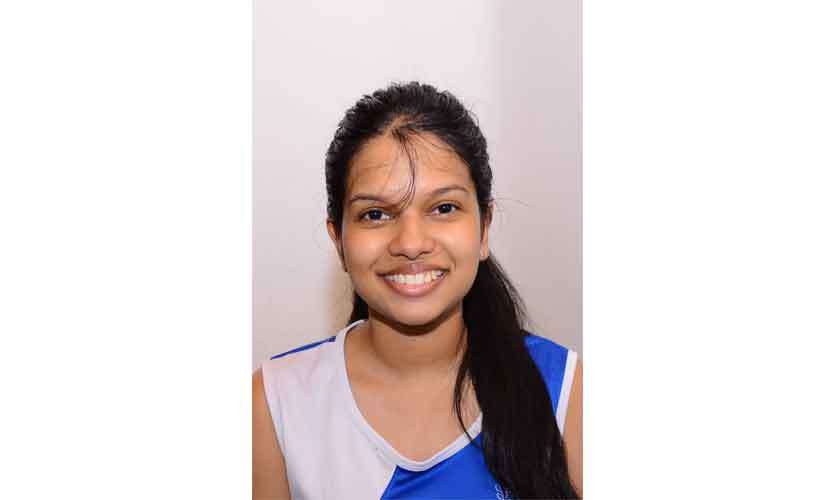 Shenelle: My biggest challenge is playing the character of a 16-year-old and just bringing in all that energy while playing her character and trying to establish the story line. It's also my first time onstage!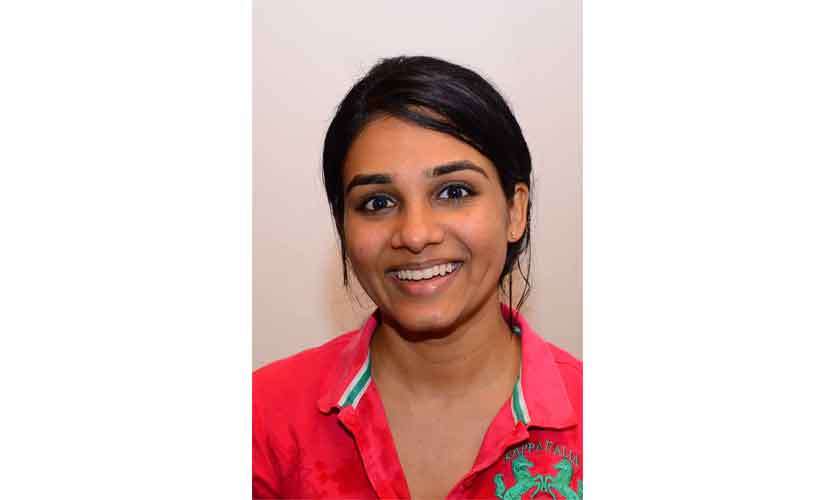 Chantal: "Chang! Chang! Changity Chang Shoo Bop"
Shenelle: "Wait till you have the chipped beef better known as barf on a bun"
Ruwandi Perera and Lozaine Pereira as 'Jan'
Ruwandi: Jan is the naïve sweetheart of the group who hates conflict and loves her friends and just wants to see everyone happy. She's a little a clumsy and loves to eat and eventually she falls in love with this guy. She's a very comic character so playing her is really simple and I don't have to overthink because I'm a little bit like that. I love playing a comedic character because it's real fun!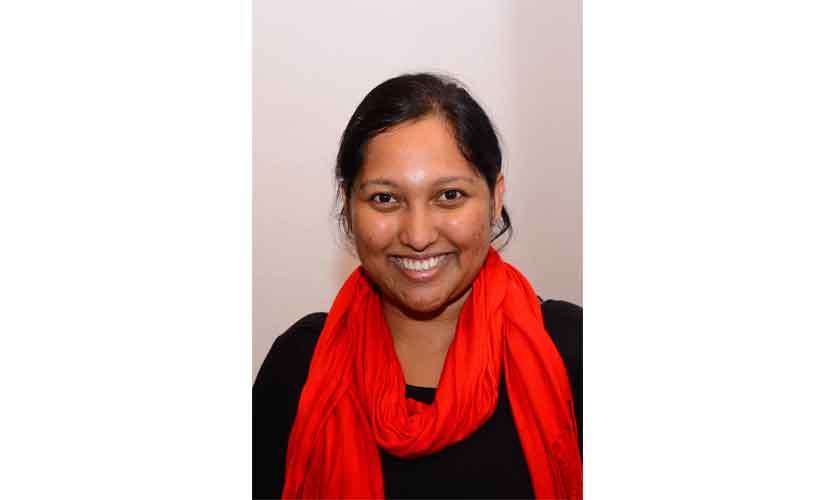 Lozaine: Jan is the goof of the Pink Ladies who is always excited, very simple minded and easily amused. She loves food and is a compulsive eater. She is also in love with the idea of being in love and she lives vicariously through her friends. She has her own kind of insecurities which she covers with her bright personalities. Her chemistry with Pink Ladies is what makes the group click. What I love about her character is that she's excited about life and is always looking at the bright side of things.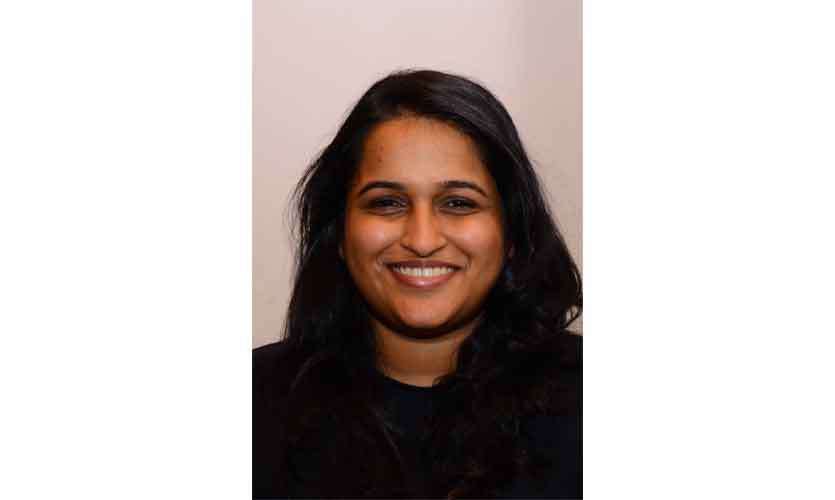 Ruwandi: The biggest challenge is that she is half my age! I have to think about how I'm walking and reacting to a guy liking me and putting myself back in age. It's been such a fun ride though with the production. We've been working on this for 7 months and I love working in this production.
Lozaine: Maintaining the level of excitement she's always at is a challenge because her level is always at a 10. I relate and don't relate to her at the same time. I'm usually bubbly but I'm also laid back as well so I have to challenge myself to tap into that kind of chemistry.
Ruwandi: "What do you mean?"
Lozaine: "Do you want another cheeseburger"
'Grease' – The Musical 2019 will take place from the 1 st to the 4 th of August 2019 at the Lionel Wendt Theatre.
Tickets are now available for the 3.00pm Shows on the 3 rd and 4 th of August and are priced at Rs. 4000, Rs.3000, Rs. 2500, Rs. 2000 and Rs. 900 (Balcony -Unreserved). Limited tickets are available for the 7.30pm Shows from the 1st to the 4th of August and are priced at Rs. 5000, Rs. 4000, Rs. 3500, Rs.3000, Rs. 2000 and Rs. 900 (Balcony -Unreserved).
Tickets are available at the Lionel Wendt Box Office.

Pictures by: Waruna Wanniarachchi