Presidents Counsel Faiszer Musthapha has taken a break from his hectic and sometimes turbulent political career to concentrate on his legal practice. He has also launched a much-needed service for abused animals which has met with much approbation by both the Animal Welfare Groups and the public at large.
He was called to the Bar as an Attorney of Law of the Supreme Court of Sri Lanka in 1993 and was conferred Silk and appointed as a President's Counsel in 2012. He was an advisor to HE the President of Sri Lanka during the drafting and enactment of the 19th Amendment to the Constitution of Sri Lanka. He was also an advisor to HE the Speaker of the Maldives on key constitutional matters. His last political appointment was as Cabinet Minister of Provincial Councils, Local Government and Sports.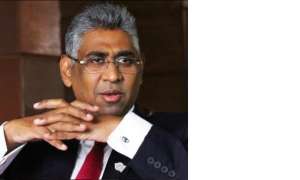 Q

What is your position re the upcoming General election?
I think the government will definitely secure a majority under the leadership of Excellency President Gotabaya and Prime Minister, Mahinda Rajapakse.
The 19th Amendment has proved to be a piece of legislature which is not workable and needs amendment as it created two leaders. In decision making it required a consultative process between the President and the Prime Minister which made it unworkable.
Q

What do you think of the Governments handling of Covid 19?
The government proved that resources alone do not prove efficiency. Under the leadership of HE the President and the Prime Minister, we proved to the world that we handled it more efficiently than countries which had greater resources. We were also exemplary and a case study for most nations.
Q

Do you think it's wise to conduct elections in the present scenario?
It is undemocratic not to have a functioning government, and while taking all conducive steps to safeguard voters against the Virus, it is obligatory on the government and the people of Sri Lanka to have a democratic government as soon as possible.
Q

How involved are you in your legal practice?
I have at present taken a break from active politics and I am fully focused on my legal practice at this point of time.
Q

Why are you not contesting?
I have been in Parliament for the last 16 years, but for personal reasons, I have opted not to contest. But I will support the President and the present government in all their political endeavours.
Q

In the past the Animal Welfare Groups [ AWGs ] were up in arms against you. Was this justified?
At one time there was a discussion in government and the local government ministry on how to curtail the spread of rabies by taking certain steps with regards to stray dogs. Certain activists misconstrued this as an attempt by me to kill street / community dogs. This was and is a total misconception.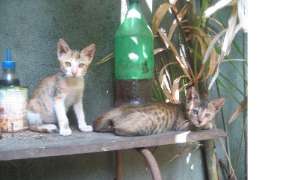 Q

What made you launch this service for abused animals?
Subsequent to COVID-19 my daughter brought to my notice that people were venting their frustrations on animals and even going to the extent of publicizing their acts of abuse on social media. This is what led to my launching this service.
Q

How will this service work?
There is nothing formal about it. Likeminded juniors among my staff decided that perpetrators of animal cruelty should be dealt with through the law. As per the Animal Cruelty Act, such perpetrators get a jail sentence of a mere 6 months and a fine of Rs 100 for killing an animal! if you are cruel to an animal it is a fine of Rs 100 and a month's jail sentence. Furthermore, the law enforcement authorities take a very lenient view of animal cruelty and in fact don't take it seriously at all. We need to make our legal system more conscious and more aware of the fact that animal cruelty is a CRIME and the need to mete out a punitive sentence, so it will act as a permanent deterrent. We have met the IGP and requested him to set up a special Animal Protection Unit within the police stations so there would be an easy mechanism when it comes to lodging complaints and policing acts of animal cruelty. The IP was very conducive towards this suggestion. We have shared our page on Facebook which has the tag ZERO TOLERANCE AGAINST ANIMAL CRUELTY. We are also in touch with and working with the AWGs. There are also the following telephone numbers 0771728196, 0777727765, 0771993133 people can call. We don't get involved in making the complaint, we just facilitate.
Q

Will the legal services be free of charge?
Yes, including court appearances.
Q Will this service be islandwide?
Anyone who needs help can call us.
Q

Will all police stations be informed?
We will assist in bringing to the notice of police stations by making representation with regard to any complaint.
Q

What about Breeders who treat animals so callously?
Instances of cruelty can be reported under the Prevention of Cruelty to Animals Ordinance of 1907. Cruel acts by dog breeders are on the rise and have to be urgently dealt with. There has been public discourse with regard to the said issue by Animal Rights activists.
Q

What about farm animals who come under abuse daily?
We are not handling this at the moment. We are only dealing with cruelty to domestic animals.
Q

What is your stand on the death penalty?
I am supportive of it when it comes to murder, rape, drug-related offences and child abuse. The recent rise in child abuse has clearly demonstrated that unless the death penalty is imposed there is no proper social deterrent.
Both.
Q

Will your daughters carry on your legal practice?
My daughter is a 4th generation lawyer and I hope my daughter will continue the legacy of my father and grandfather. I am both proud and humbled to say my father and I were the first father and son to practise at the Bar simultaneously.
Q

How important is religion to you?
It is an integral part of my life. All religions preach good and the need to create a social norm for the betterment of mankind and also in my view the most important aspect of religion as much as spirituality and rituals are important is the fact that what is vital is to be a good human being with malice to none.
Q

What is your advice to up and coming lawyers?
As a lawyer, you can do so much for society. You have to be conscious of the fact that you have to do justice to your litigant and there is no short cut to being a success at the Bar. Wherever you are, whatever your background, you can make your way to the top; but you have to act according to your conscience and have ethics at all times.
By Anusha David