The Fairway Galle Literary Festival is set to take place from the 16th to the 20th of January 2019 at the Galle Fort.
Justin Whyte is an Australian born composer, songwriter, jazz pianist, vocalist
and
producer. Of Irish Scottish decent, he was born into a musical and artistic family. He studied classical piano from the age of seven and graduated from Melbourne University (VCA) where he studied jazz piano.
Justin has performed with some of the finest
improvisors
in Australia ranging from jazz, blues, Latin and House and spent over twenty-five years in Melbourne's most prominent Salsa ensembles touring nationally and internationally with artists from Cuba and South America. He composes music across multiple genres and fusions.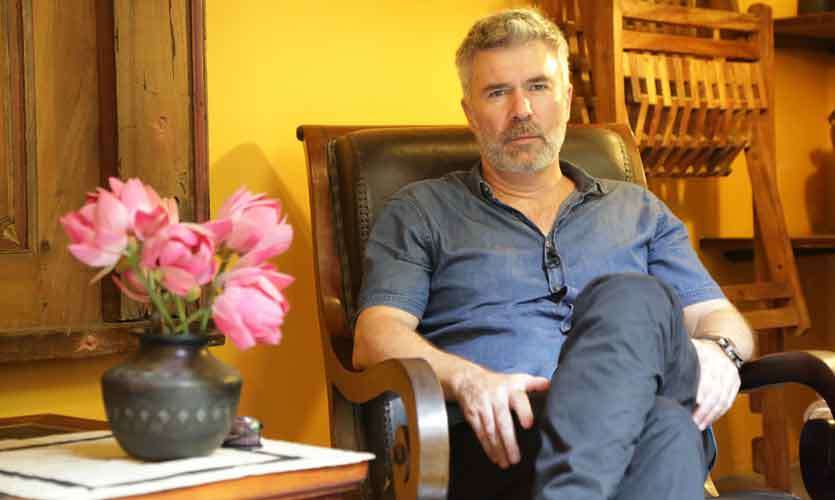 Justin teaches improvisation, composition and
song writing
to teenagers and adults alike with the emphasis on sentiment, story, metaphor, intuition and simple phrasing principles.
He has been performing in Spain, Colombia, Mexico, New Orleans, Sri Lanka
and
Australia.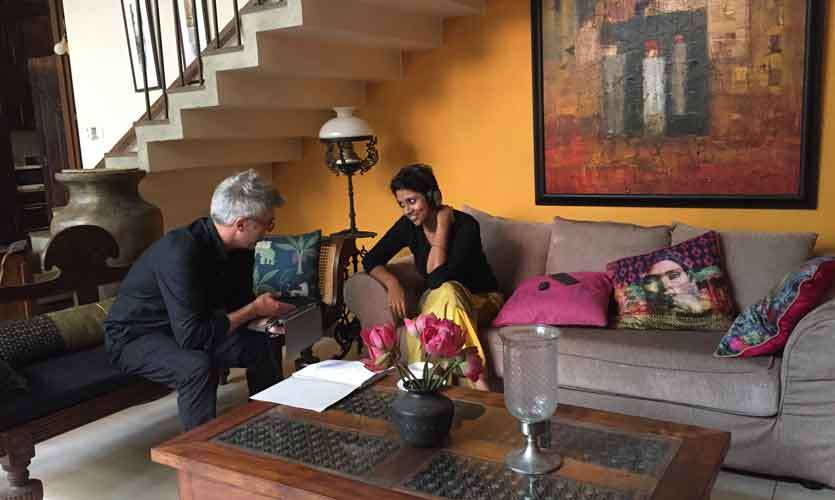 You were born into a musical and artistic family. Did that background play a role in your decision to get involved with all aspects of music?
It was pivotal and fundamental actually. My parents encouraged music; my eldest brother is a professional jazz musician and my second eldest brother is a photographer. My father introduced me to Chopin at a very young age and it blew me away with his very prolific
writing
and sentimental melodies and the way he just produced thousands upon thousands and all that had a huge influence in my decision to be involved with music.
Composer, songwriter, jazz pianist, vocalist
and
producer – which one came first and how did the rest follow?
Pianist came first, I grew up with music around me and I started doing exams and competitions. So piano first, then classical and then jazz. I also started singing at a very young age in a choir. Where I grew up its very hot and heaty, so I would drive up to this water tank on this hill and id pull off the lid and if its half full I'd sit on the top and sing into it and had such an incredible reverb and I sounded great and I used to do that for hours! Growing up in my household also got me exposed to music, just being barefoot and playing piano, football and beer, music and sport. Later on, I started writing music and dabbling on my computer. I got introduced to Jazz and then started writing my own music and that developed over time. I started writing house music with a label and we had 60 international releases and just one thing after another came through. And like a
craft
you get better at it with time because you get experience.
Having performed in places like Colombia, Mexico, Spain Austin and New Orleans and with Cuban and South American musicians back home from cultures heavily steeped in music, how has this enriched your craft across performing and writing music?
I see it like a sponge. We are all sponges. You absorb your past and then when you create something, that sponge gets squeezed and all your past comes out along with all your influences. I grew up in a small country house and from there music has taken me on this journey. I was fortunate as when I was in University in Melbourne the Spanish Coordinator asked me if I wanted to do a salsa gig. I said "Cool – what the hell is Salsa?!". I then met this producer and musician from Peru and I walked into this nightclub with a 10-12-piece salsa band and the music just hit me. So, I joined that band and from there I had my first gig was with 3000 people and it was quite daunting! I played in that band for years and I spent 10 years wanting to be the best Salsa player in the world. I tried my best to play authentically and somehow that wasn't happening, I was doing something wrong, and one day they said to me "don't worry about reading the music, feel the beat." That changed everything, I thought more like a percussionist and worked to the beat and it all change. So, it is somewhat like learning a language, learning from them exposed me to a whole new culture and its an incredible process. As a result, all my writing has salsa and Latin jazz influence, house and classical influence. I like putting poetry and words together and that just enriches it more so there's a fusion of influences in my work.
What's enticed you to travel all the way from Australia to join us and be part of FGLF 2019?
An opportunity to be a part of a rich melting pot of incredible talent with artists of different disciplines ranging from writers to dancers to
film makers
to novelists. I wanted to be a part of that melting pot and share ideas and have collaborations. We are all facing the same creative challenges as artists is a community. In some places you are revered and, in some places, you are looked down upon. So when artists get together as a community it's kind of like reaffirming the life path you've chosen.
You also teach teenagers and adults on composing and
song writing
. How difficult is it to teach someone to do what you do?
It's not difficult at all actually. It's about getting past their headset and belief system. My standard phrase is 'I'm not here to teach you anything, I'm here to remind you what you already know". When they ask me, 'what will I write about' I say 'don't worry about the text lets look at the subtext in your message' and then its easier to write the text. I have kids doing
electronical
and game soundtracks and original work and
its
really mind-blowing once they start their own journey. Teaching is like song whispering – it's an incredible journey.
You are doing two
song writing
workshops at FGLF and a Mayhem Past Midnight session with Meghan Dhakshini – what can people expect at your sessions?
I'm looking forward to the workshops. I'm going to get everyone to put their producers' hat on and say 'we got an hour,
lets
make some music'. I'm going to facilitate and coax the creativity out of everyone and help them but they will have to make their own decisions on what they will write about. At the Mayhem Past Midnight with
Meghan
I will perform some of my original works.