David Hare is one of Britain's best-known screenwriters and playwrights, with over 30 plays and 25 screenplays for film and television to his name. He has received two Academy Award Nominations, three Golden Globe Award nominations, three Tony Award nominations and has won a BAFTA Award and a Writers Guild of America Award for Best Adapted Screenplay among others.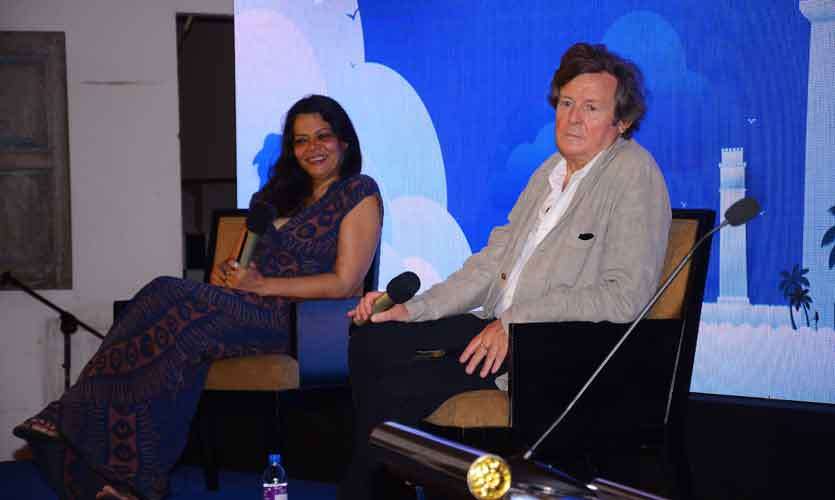 His films include The Hours and The Reader, his television works includes Collateral and Page Eight, while his plays include Plenty, Skylight, Racing Demon, Amy's View and Stuff Happens. In a millennial poll of the hundred best plays of the twentieth century, five were his.
At the session, he spoke extensively about his work.
"While I'm alive, I will control the production of my work"
he said. He also spoke about the controversial stories he likes to tackle. He answered audience questions and gave his opinion about various events.
We also spoke to a few audience members for their thoughts on the session;
"Oh, it was really good" – Shanthi

"It was excellent! He's brilliant and was very insightful and candid. I agreed and appreciated his position on what he discussed" – Lucy

"It was fantastic! His ability to work with controversy is mind-blowing" – Chrissy

"Fabulous! I love his plays so it was like reliving some of the moments in a way" - Savindri

Pictures by Waruna Wanniarachchi